Discover The All-New Karcher SC 3 Upright Easyfix Steam Mop
Home Appliances & Tech
1161 views
1161 views
The All-New Karcher SC 3 Upright Easyfix Steam Mop Makes Cleaning A Breeze!
New from heavyweight cleaning giant Kärcher Home & Garden comes the Karcher SC 3 Upright Easyfix steam mop, which uses powerful hot steam to clean even the tightest spaces.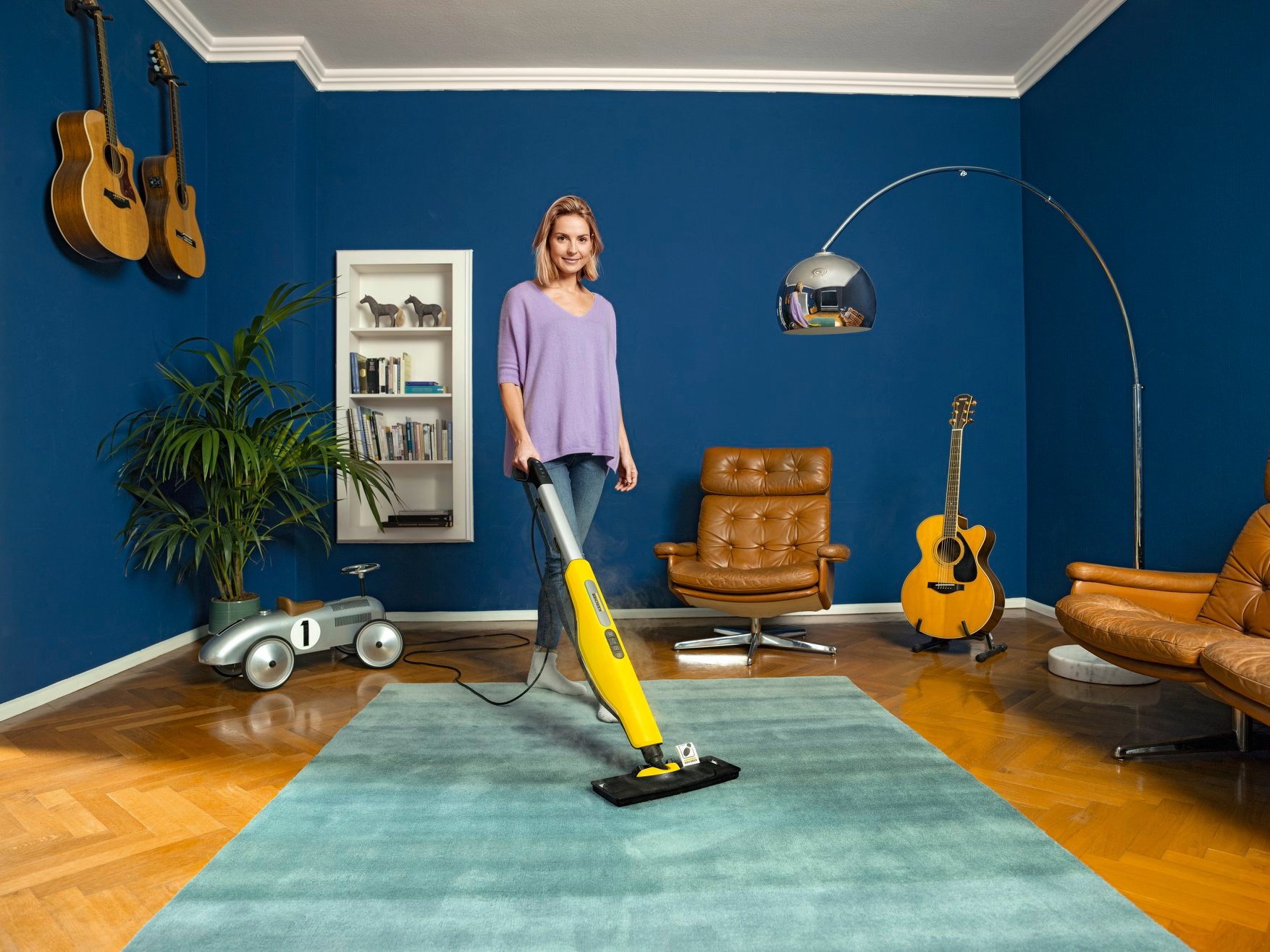 Why Get the SC 3 Upright EasyFix Steam Mop Into Your Home?
It uses ONLY water to clean, unlike other cleaning appliances that rely on chemicals.

And it can still eliminate up to 99.9% of common household bacteria.
Because it does not rely on chemicals, there is no need to get plastic containers carrying floor-cleaning liquids, so there will be less plastics going into our landfills.
That also means less chemical-based irritations for allergy-sufferers, young children, and pets.
The water heats up in less than 30 seconds, so you can start cleaning in less than a minute after operating the steam mop!
It cleans through any kind of dirt, including grease, grime, coffee stains, cooking oil splatters, etc.
It even works on carpets! Just click the glider head on and then glide the steam mop over any kind of carpet!
Oh, and it works on tiled, vinyl, and wooden flooring too!
The SC 3 Upright EasyFix's flexible hinge allows for full rotation, and easy cleaning for narrow and flat areas under furniture 3-stage steam volume control to dispense the right amount of steam.
The Karcher SC 3 Upright EasyFix is available at all local major electronics and electric appliance stores at a recommended retail price of SGD 398.
To see this handy steam mop in action, visit the Karcher Centre showroom at 3 Depot Close and at its authorized outlets.
Request for quotes and we'll match you with a selection of Interior Designers!
Previous
New Chapter Design: Reliable Interiors and Renovations
Next
Affordable European Furniture That Will Change The Way You Live!