The Best Ways To Clean Up Spills And Stains
Living & Lifestyle
3585 views
3585 views
The holiday season is upon us, which means endless fun and endless gatherings.
But add a bunch of happy (and tipsy) people into the equation, and you might just have to bear the brunt of a cleaning nightmare. There is a chance that your happily inebriated guests might not ruin your new fabric couch or gorgeous sheepskin rug. But they do. They always do. A vigorous swish of the wine glass, or an accidental topple of a plate of pasta is enough to make your heart start racing. Now stop panicking, take a breather, and check out our step-by-step instructions on how to remove the four main types of spills off fabric sofas and soft furnishings – pronto.
1. Water-based Spills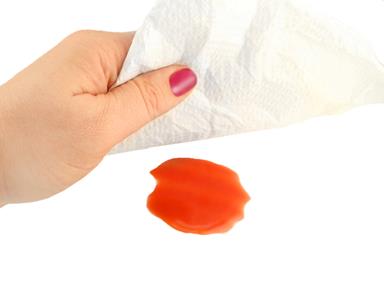 Time is of the essence, so grab a paper towel and blot the spill as much as you can until it dries.
Don't scrub! This will only worsen the damage.
Wet the area with water, but be sure not to over-wet it as this may cause the spill to spread.
Again, blot it with a paper towel and remember to change its side repeatedly. Continue doing so until you can't see the stain on the paper towel anymore.
2. Oil-based Spills
Pour baby powder or talcum over the affected area and let it sit and absorb the oil for 20 minutes.
Vacuum the powder off.
Apply upholstery-cleaning solvent (or dish soap if it's for soft furnishings) onto a clean cloth and dab it onto the spill.
With a paper towel, blot the area until it becomes dry.
3. Wax Spills
Wait for the wax to harden.
Now the fun part – Scrape off the hardened bits with a spatula or your fingers.
Place a paper towel over the stain, and iron it on medium heat with the steamer off.
The wax will transfer easily from the affected area to the paper towel.
Continue doing this with a clean sheet of towel until the stain is gone.
4. Ink Spills
Pour a small amount of rubbing alcohol onto a clean cloth, and dab the stain with it gently.
Be sure to use a new cloth once most of the ink has been transferred on it.
Keep doing this until you no longer see ink on the cloth.
To remove the alcohol, wet a fresh cloth with water and pat it on the affected area.
Request for quotes and we'll match you with a selection of Interior Designers!
Previous
A Bright Scandinavian Renovation Project at SkyTerrace @ Dawson
Next
This Mobile App Helps Your Renovation Journey From Start To End