The Fundamentals Of Floor Care
1393 views
1393 views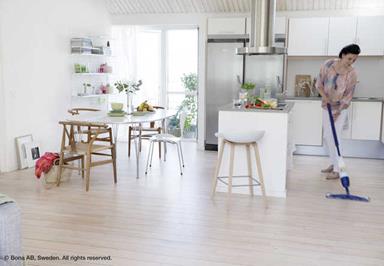 You have to be diligent if you want shiny, spotless flooring all year round. Daily, weekly and monthly cleaning rituals need to be consistently executed, and they can be made easier with Bona's impressive array of Greenguard certified products – most of which have contributed to their winning of the "Best In Test" award during the European Cleaning Systems Test.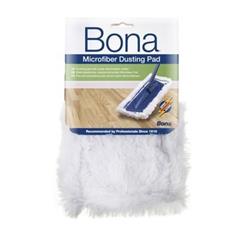 Daily
Sweep your floors with Bona's Microfiber Dusting Pad at least once a day. It'll effectively get rid of dirt and other household allergens without damaging or scratching surfaces. Completely machine washable, the incredible product can be reused up to 300 times too.
Weekly
Homeowners are encouraged to mop their floors at least once a week. Bona's premium floor mops are durable, effective and easy to use. The Wood Floor Spray Mop enables you to clean and maintain your floor in a sweep.
Monthly
Polishing isn't as tedious a task as it sounds, and should be done once every few months to renew and refresh the finish that protects your floors. Using Bona's Wood Floor Polish restores the shine while providing ample protection, and its quick dry time helps fasten the process too.
Bona is a world leader in cleaning, renovation and maintenance products for wood floors. It has been in operation since 1919 and the company knows exactly how to get the best from a wood floor. Visit www.bona.com to purchase products from the brand.
Request for quotes and we'll match you with a selection of Interior Designers!
Previous
This Couple Transformed Their Home Into An Industrial-inspired Haven
Next
3 Useful Home Loan Tips