The Guide To Moving House In Singapore (checklist included!)
Living & Lifestyle
6152 views
6152 views
(Guest Writer: iSwitch)
This article originally appeared here: https://iswitch.com.sg/house-moving-guide-checklist/
If you are moving house soon, one of the greatest challenges you might face is the actual moving itself!
From bulky furniture to your electronics and collectibles, the process of moving house in Singapore could get rather messy if you don't have a solid strategy to get packing and unpacking.
In this article, we will take you through a step-by-step guide to moving house plus essential moving house tips to make the process as smooth as possible.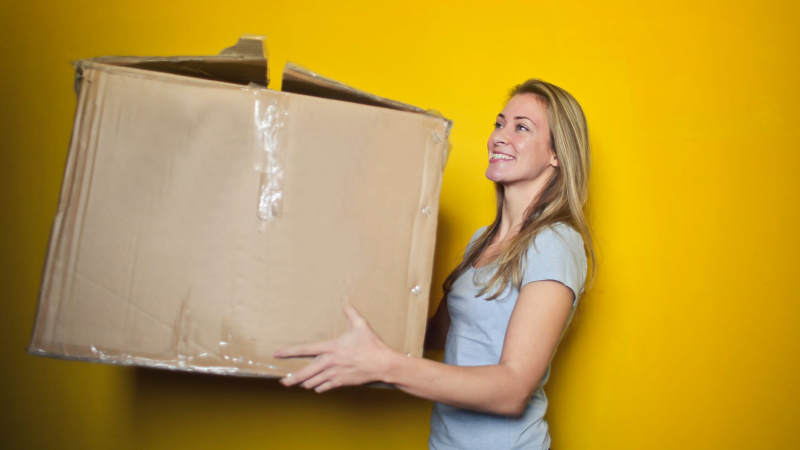 Image © iSwitch

5 Key Things To Plan Before Moving House
1. Keep An Inventory Of Your Items & Prepare Measurements
The first step to moving house in Singapore would be to make a list and categorise your items.
A great way to start would be to walk through each room of your home and categorise the essential items in each individual room to ensure nothing is missed out.
While it might be tempting to take everything with you to your new home, take the opportunity to do some quick spring cleaning. Everyone has junk and old items that no longer have any use and should be thrown away.
This allows you not only to save time packing your items, but also cut down on your moving cost as house movers mainly charge on the number of items moved or based on weight.
Taking measurements of your furniture pieces is important to understand if they can fit into the floor plan of your new home and whether they can be transported in a lift if you stay in a condominium or a HDB flat.
Delivering your furniture up the stairs will incur additional charges, especially if you stay on the upper floors!
Image © iSwitch

2. Preparing The Necessary Packing Materials & Start Packing
Not sure how to pack for moving house?
Start by choosing the right packing materials to save time and transport your belongings safely without any hiccups or damage.
Here is a list of 3 packing materials you will need to make packing easier and more systematic:
Cardboard Boxes
These will be the staple packing materials needed for your move. Getting cardboard boxes of various sizes will be important, allowing you to segregate the heavy and fragile items away from items generally easier to transport such as clothes and books.
Plastic Boxes and Containers
Great to store your electronics such as your laptop and computer parts, these waterproof plastic boxes help you to easily identify your items as well as transport them in an environment that is free from water risk.
Bubble Wrap & Foam Peanuts
If you have items such as porcelain, ceramics and paintings that need to be transported, covering them in bubble wrap is ideal to protect their surfaces from damage.
Foam peanuts are also useful when placed in cardboard boxes to cushion your fragile items from unexpectedly colliding with each other during the transit.
Once you are done with those, opt to pack your items yourself for a peace of mind – don't get the moving companies to do it!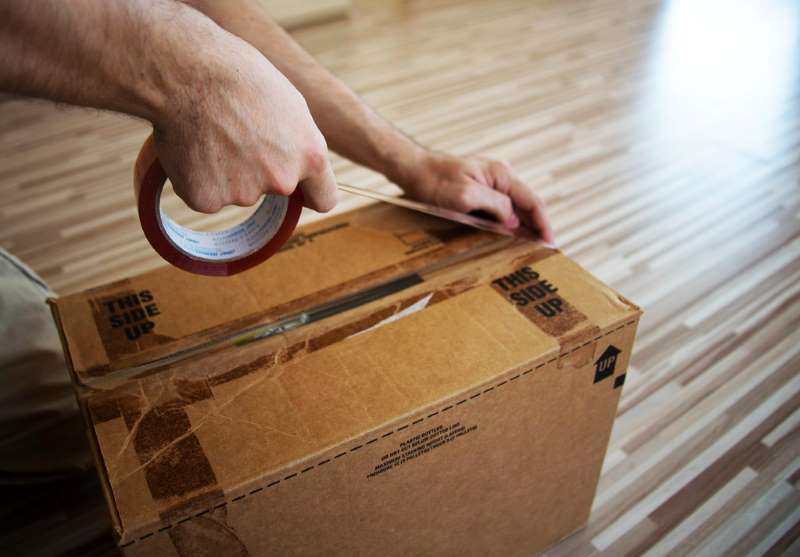 Image © iSwitch

3. Plan Which Items Go Into Which Room & Label Your Boxes
Planning which items to place in each of your rooms is crucial and best done from the start! Understanding where to place each item beforehand allows you to group your items together and label your boxes according to the specific room they belong to.
When labelling, take note and separate your living essentials such as toiletries and foodstuffs from the rest of your items as these would be the first to be unloaded and unpacked once you reach your new home.
For valuables such as jewellery, watches and even a private safe, if they aren't too heavy, transport them yourself as depending on their worth, insurance on your home content might not cover their full value in the event they get lost.
4. Prepare A Moving Day Pack Full Of The Essentials
Moving house is a process and will likely take you a few days to a week to finish unpacking. Having a moving day pack will help you stay comfortable and cover the living essentials should the process be delayed.
Include in your backpack or duffel bag:
A fresh change of clothes for the family
Toothbrush and toothpaste
Toilet paper
Your handphone charger and relevant adaptors
Your medication (if any)
Fresh bed sheets and pillow covers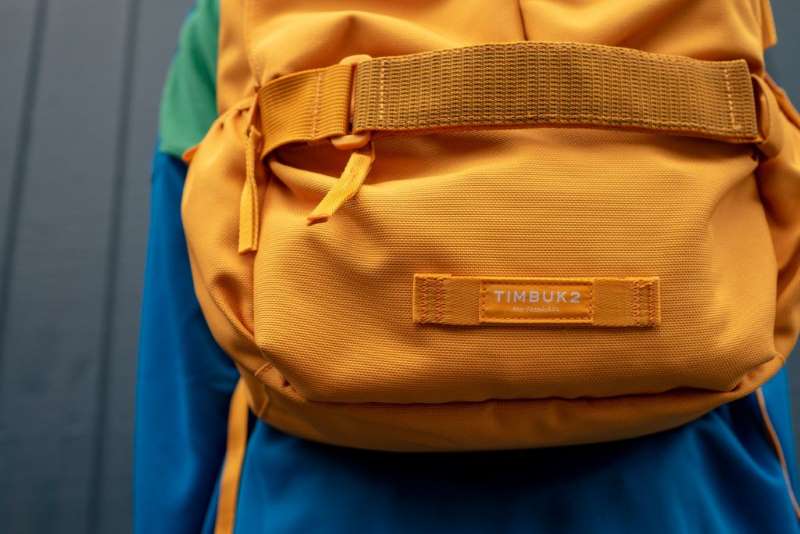 Image © iSwitch

5. Get Quotes From House Moving Companies & Start Negotiating
While you might have a recommendation from your friend who just moved home a few months back, it is always better to get at least three quotes from professional movers in Singapore.
With their prices normally hidden, it is important for you to clarify the main details of how they charge to help you move.
Here are three things to look out for:
Understand how they charge (on a per hour basis, per trip basis or flat rate)
Any extra charges present (stairs, distance, time of day, express service, repacking)
Any insurance to deal with potential property loss or damage
Do not be afraid to let them know the other quotes you have gotten from their competitors to see if they can match them and aim for having the lowest number of trips to further save costs.
Don't forget to check their online reviews as well. If many people are giving them the thumbs up with detailed testimonials, it could be a credible company to consider!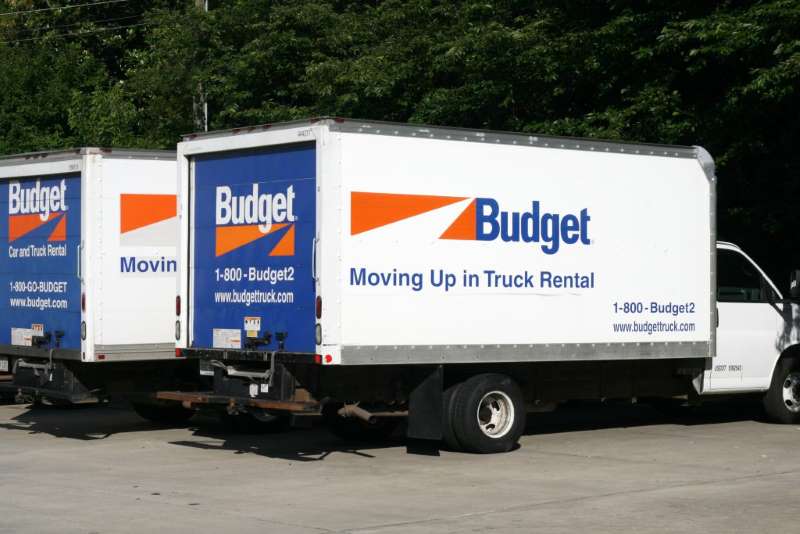 Image © iSwitch

Your House Moving Checklist To Move In 3 Weeks
If you are afraid of forgetting tasks before the move or just want a systematic plan to follow, then this checklist for moving house in Singapore is perfect for you.
Week 1
Start to sort out your home and donate or throw away junk and unwanted items.
Take measurements of your furniture, especially your sofa, beds and dining tables.
Purchase and prepare your packing materials including your tape and marker pens.
Inventorise your items and store the list online so that you can access it anywhere.
Week 2
Start contacting moving companies in Singapore to begin negotiating rates (get at least 3 quotes to compare).
Start packing and labelling all of your items beginning from your bedrooms and working your way to the kitchen and the living room.
Start cancelling all of your regular home deliveries and newspaper subscription (you might be able to arrange a later re-subscription to your new home address once you move).
Notify your current service providers, from cable TV to Internet providers about your home move and see if you could arrange a seamless transfer of services.
If you have pets or young ones, arrange for them to be taken care of during moving day (get the grandparents involved or arrange childcare or a pet-sitter).
Week 3
Confirm your details and plans with your selected moving service provider.
Arrange a cleaner to help clean up your old home after the move for the new owners.
Consolidate all of your home and spare keys and prepare them for the new owners.
Start to pack all of your daily essentials such as your laptops, gaming systems and electronic appliances towards the end of the week.
Finish consuming all of the food and supplies in your fridge (and resist buying new groceries unless you really have to cook!)
Prepare your moving day pack.
On Moving Day
Ensure that your gas and electricity meters have been read and your phone landline disconnected.
Check through the rest of your home to ensure everything that you want to move has been accounted for.
Turn off your home power, lock your front door and pass the keys to the new owners (or leave them around as organised beforehand with them).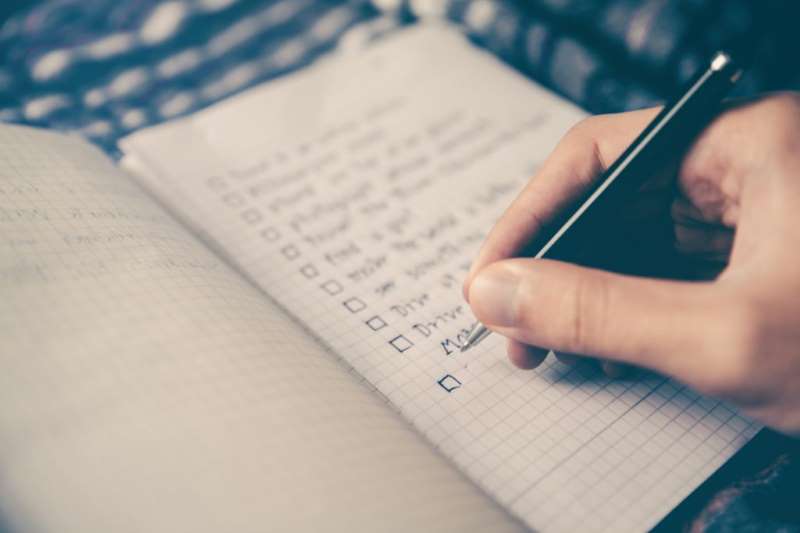 Image © iSwitch

The First Things To Do When Moving Into A New House
1. Unpack & Fill Up The Core Rooms Of Your New Home
If you have marked your boxes, this is where all the prior hard work pays off!
The first thing to do is to secure your valuables and unload your room packages first, giving priority to your bedrooms where you and your family will sleep.
Unpacking will take some time (weeks even), so don't stress out, take some time to gradually populate your home with the essentials from the furniture to your entertainment system.
Here's an additional tip for moving house. If you would rather save time and aren't savvy in reassembling your furniture, you can select an all-in-one mover that includes dismantling and reassembling too!
2. Check Up & Secure All Your Utilities (electricity, water, gas)
While services with the utility companies might have already been set up by the previous owner or by the developers, it is always wise to check if you have running water and electricity in your new home!
If you have any water supply issues you can contact PUB at 1800-CALL-PUB (1800-2255-782) or visit them online here.
Having electricity supply issues? Simply dial 1800-778-8888 and Singapore Power will help you solve it. You can find more contact information here.
3. Update Your Address (for your IC and public & private services)
Who do you need to inform when moving house?
Simply put, your public and private service providers.
The last thing you want is for your sensitive letters, packages and notices to be delivered to the new owner of your old home. While you might have 28 days to do it – don't wait!
Take some time to contact the companies and government agencies to update your new residential address.
For Public Services:
You can do it at any nearby Neighbourhood Police Centre (NPC) or head down to Immigrations & Checkpoint Authority of Singapore (ICA).
Just bring any of these documents along with you:
Bill, statement or letter from HDB
Credit card or bank statement
Insurance bill, statement or letter
Telecommunications or Internet bill
Tenancy agreement for residence
Electricity utility bill from licensed participating electricity retailers
Cable TV bill
For Private Services:
From your bank to your phone company, you will need to contact each of them individually to get your home address updated.
Here is a quick list to help jolt your memory:
Banks
Insurance companies
Telcos (like Singtel, StarHub, M1, etc)
Magazine and newspaper subscriptions
Food delivery services (GrabFood, Foodpanda, etc)
Online shopping accounts (Amazon, Lazada, Shopee, etc)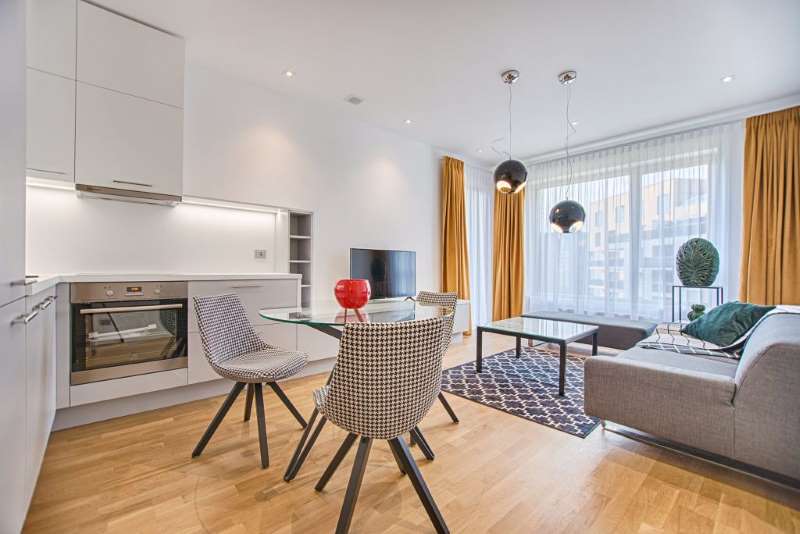 Image © iSwitch

Let's Make Moving House A Pleasant Experience
With this guide, we hope that you will have a smooth moving process when moving house in Singapore.
Request for quotes and we'll match you with a selection of Interior Designers!
Previous
Get Interior Design Right With First Dot Design!
Next
The Smart Affair with Smart Home Solutions Seminar on December 6 2019