This 75sqm Flat Proves You Don't Need A Lot Of Space To Create A Chic Home
Interior Design & Decor
6586 views
6586 views
75sqm is a small amount of space to work with. It is even smaller than a typical 4-room BTO flat one would find in Singapore, which usually measures 92sqm. But space isn't the only challenge the interior designers behind this project had to deal with.
At the initial briefing with the homeowners, the following requests were made:
1. Maintain the number of rooms as there is a possibility of future re-selling
2. Achieve a more attractive layout in terms of space distribution and lighting
3. Blur the boundaries of the corridor, and integrate it with the rest of the home so that it will look whole
The final result: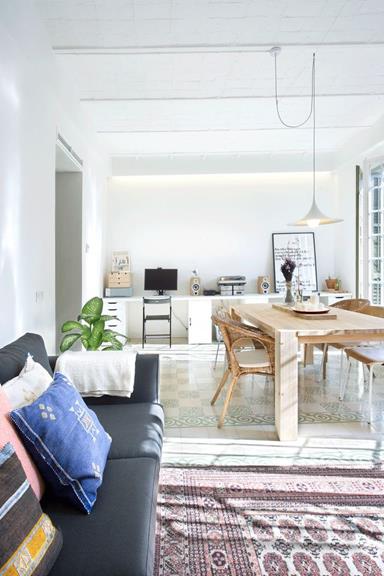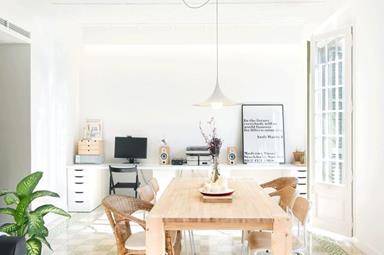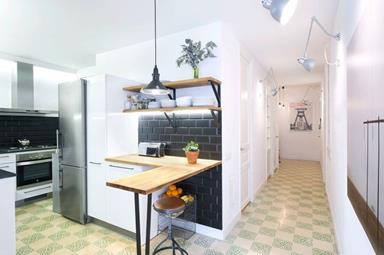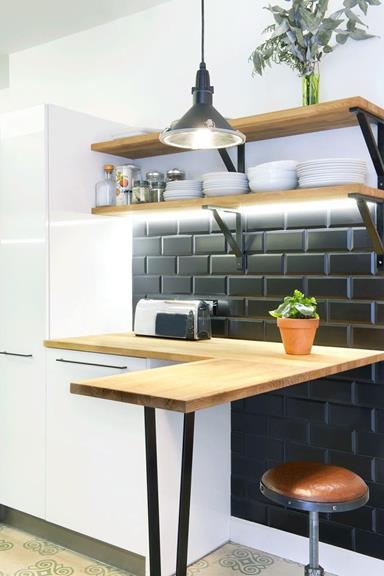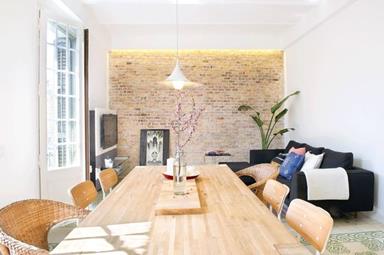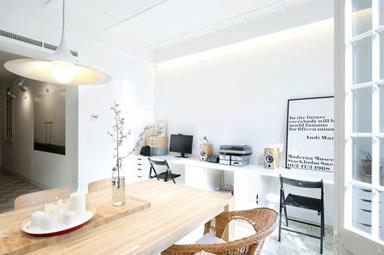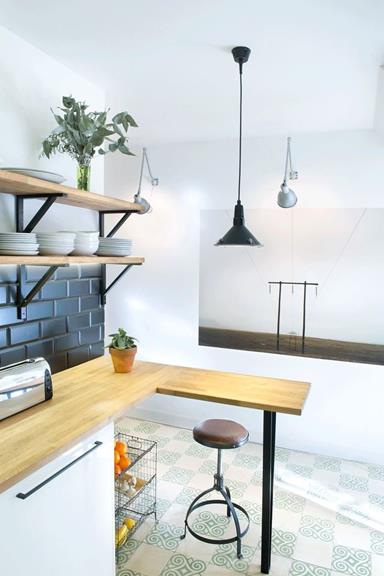 Located in Sant Joan, Barcelona, this flat might be modest in size, but it boasts an impressive interior design and configuration.
The design and building process started with dividing the abode into two different domains: one for social use, and one for private use. The social area, which refers to the main living space, utilises a large wooden table as the binding element to three subareas - the study, the dining room, and the lounge. A door at the side leads to the open-concept kitchen, a place that's free of partitions to create an air of fluidity. It even features an L-shaped bar that's accessible from both sides, allowing it to double as a breakfast counter.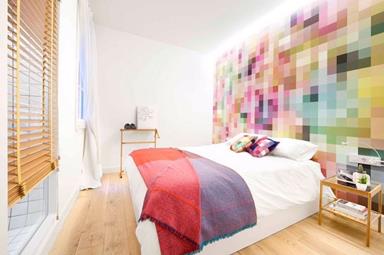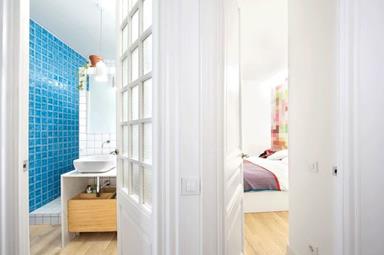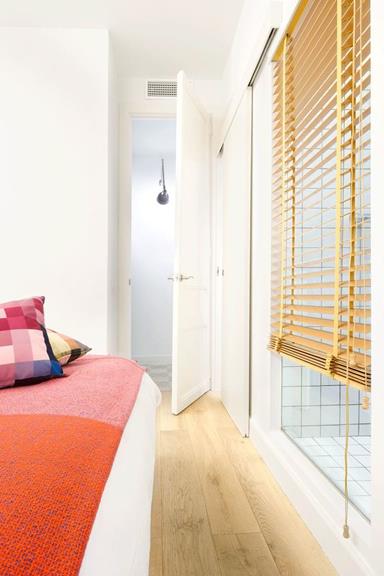 The private domain, or better known as the master suite, takes on a more vibrant style with a striking pixelated mural designed by Cristian Zuzunaga. And to add a more intimate touch to the space, the interior professionals decided to craft a glass wall between the ensuite bathroom and bedroom, with an accompanying Venetian wooden shutter that can be drawn when need be.
Intrigued? Check out the video below to find out more:
---
Designers: Egue y Seta
Daniel Pérez + Felipe Araujo
Request for quotes and we'll match you with a selection of Interior Designers!
Previous
5 Bold And Beautiful Designs For HDB
Next
Can You Believe That Almost Everything In This Room Is Ink-printed?