This Condominium At Dunearn Will Make You Rethink Your Interior Design
Interior Design & Decor
3781 views
3781 views
When fusing various interior design styles in a renovation project, it is often difficult to keep the home looking polished and elegant. So when we first saw this condominium unit that manages to do that, we couldn't help but be blown away by its classy simplicity.
This is an abode that somehow, is able to create an outstanding look from a combination of muted home accessories and fittings. Bonus points to the interior professionals for achieving that! Details of the ultra hip pad below.
Resembling an apartment straight out of an urban metropolis, the living room is all kinds of chic with its blend of colours and textures. Propped against the brick wall is a modern triptych artwork, but sitting in front of it are retro seats and furnishings that take us back to the 60s.
The opposing wall and track lights provide an industrial-inspired edge, while the simple window blinds grant the rest of the living space a soothing backdrop.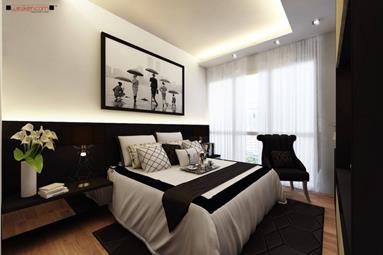 The master suite takes on a posh black and white look, with shades of brown coming from the cabinets and television console. A subtle glow from the bed's semi headboard is exactly what the room needs to achieve that palatial ambience.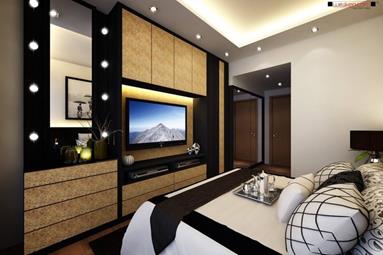 Fit for a superstar – A dresser with surrounding light bulbs can easily up the glamorous vibe of a space.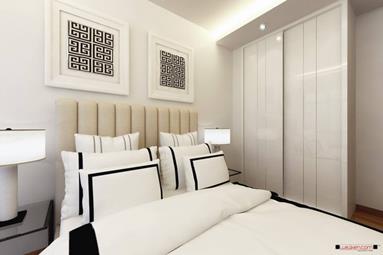 Taking on a brighter appearance, the second bedroom features geometric lines and patterns that may look simple at first glance, but exude a swanky atmosphere when put together. The cosy corner of the bedroom is equipped with a comfy armchair and large typography work that makes it perfect for quiet reading sessions.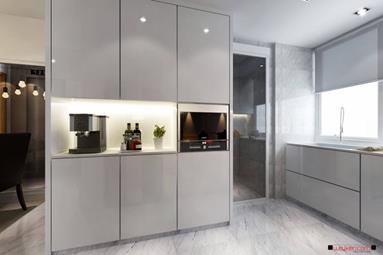 Cooking would become a joy to anyone with a sleek kitchen like this.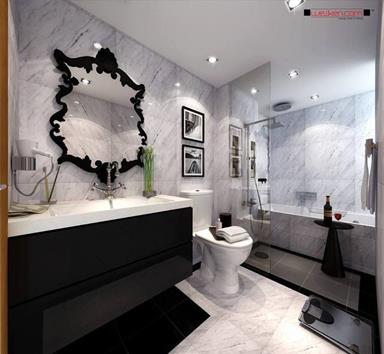 The luxurious air even extends to the bathroom, which is dressed in marble from top to toe, with a bathtub that looks fit for royalty. To jazz up things up, the designers adorned the bathroom with a ritzy mirror that instantly brings the interior up a notch.
---
Project by Weiken.com Interior Design Pte Ltd
Request for quotes and we'll match you with a selection of Interior Designers!
Previous
How To Create A Gorgeous Nautical Setting
Next
How To Effectively Plan A Room For Siblings