This Steel Container Got Converted Into A Loft And It Is Brilliant Beyond Believe
Interior Design & Decor
2236 views
2236 views
It sounds impossible at first – transforming a cylindrical grain container into a comfortable home – but the architects at Christoph Kaiser LLC made it work. Before we get into the details, check out how it looked like before the magic happened.
Before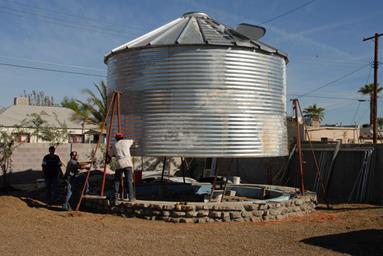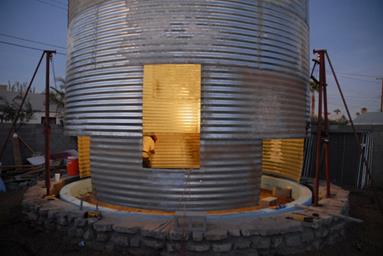 The space measures 340sf with a high ceiling that allows it to be transformed into a 2-storey loft.
Floor Plan
The plan was to build a bedroom above the living area and kitchen, with a narrow, winding stairway to connect both spaces together.
The End Result?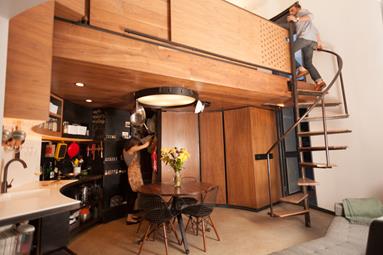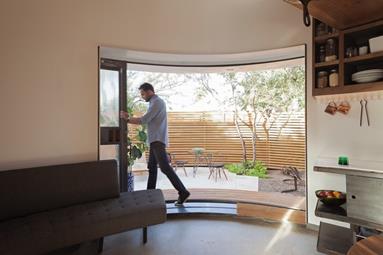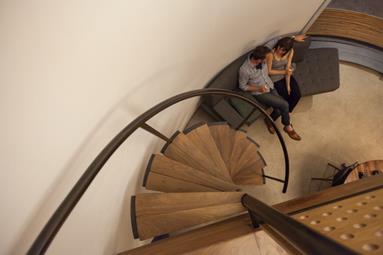 A completely livable and cushy home that utilises every inch of the tin barn, with earthy shades from the walnut surfaces to provide the pad with a snug ambience. The cabinets, bed, and even the sliding door were built to fit the curvature of the container.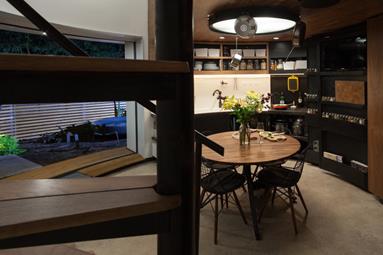 As round edges are a recurring theme in the interior design, the circular kitchen light even includes hooks around the rim for the homeowners to hang up pots and pans – a feature that is practical and adds a level of quirkiness at the same time.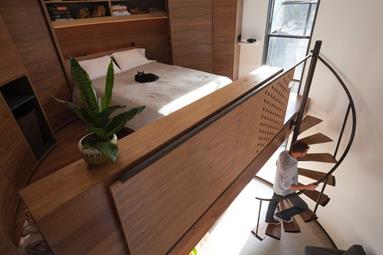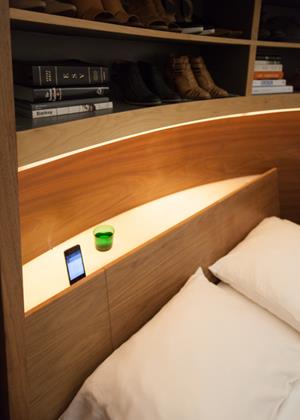 The sleeping area takes up half of the top level, with cupboards surrounding the bed that grant the homeowners ample storage space. Although the walls are circular, the shelves follow the shape of the abode so that it makes use of every available area.
An outdoor patio encompasses the container home, and features a garden with homegrown vegetables and seating areas, perfect for holding gatherings.
---
All images from Christoph Kaiser LLC
Request for quotes and we'll match you with a selection of Interior Designers!
Previous
4 Clever Ideas For Spare Rooms
Next
Floor Plans And Renovation Ideas For Skyline I & II @ Bukit Batok BTO