Tips And Secrets To Creating A Monochromatic Room
Interior Design & Decor
1972 views
1972 views
Decorating a monochromatic space sounds like a simple task, doesn't it? Since all it's made up of is a single shade or varying shades of a single colour. But there are major hurdles which get in the way, which should be conquered carefully lest you end up with a dull and boring room.
So here are a few guidelines you could follow while doing up your very own monochromatic space; stick to them and you'll be well on your way to a lovely monochromatic setting!
1. Don't Be Tempted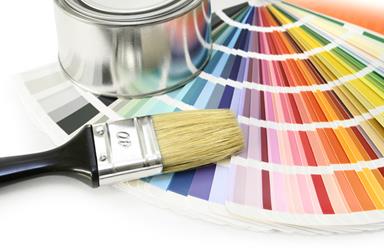 You've seen the beauty of monochromatic rooms, be it in interior magazines or on home decor sites, and that's what got you deciding on creating one in the first place. So as tempting as it is to stray from your chosen palette, don't.
When you're presented with paint swatches and everything looks so gorgeously vibrant, stop yourself from injecting anymore than the one colour you originally picked. We assure you, it'll be worth it in the end.
2. A Little Colour Is Okay
Credit: mode.com
Our previous point relates to the larger elements of a room, such as wall colour, window treatment and main furniture. But of course in reality if you stick to only one colour throughout the entire room, it's going to look flat.
So throwing in a little bit of complementary or contrasting colours, be it in the form of tiny items like cushions or a fruit bowl, can accentuated the space. We'd advise you to introduce only one or two extra colours at most, lest it becomes to clustered with colour and defeats the purpose.
3. Playing With Contrast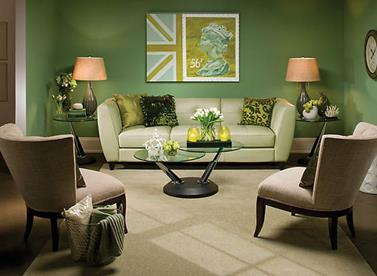 Credit: raymourflanigan.com
You're looking at the limited amount of shades you can experiment with and start to worry. It's starting to seem like your grand plan of creating a monochromatic room is now doomed to look dull and mundane. Well, the key here is to actually play with contrast to keep it interesting.
Make sure shades you place next to each other aren't too similar, and the best effect is having them pop when placed against one another. For example, if you've chosen blue, make sure your window treatments are either a tremendously bright blue or super dark navy tone so it'll stand out against your pale baby blue wall.
4. Adding Textures And Patterns
Credit: arenapict.co
Textures is going to be one of the main focuses when it comes to creating a monochromatic room. So whenever you can, remember to add a mix of materials! There's no overdoing the textures since you're already toning down the colour, so don't be afraid to go liberal in this aspect!
Patterns also play a pretty big role in a monochromatic setting, but they can't be applied as liberally since it may cause a bit of chaos. If you do require choosing two colours when it comes to these patterns, select those where your room's dominant colour is paired with either white, or a contrast colour on the opposite of the colour wheel.
Request for quotes and we'll match you with a selection of Interior Designers!
Previous
An Alluring Mixture Of Themes For This Yishun BTO Flat
Next
Effective Ways To Compress Storage In The Household