Top 5 Smart Homes Around the World
Living & Lifestyle
3913 views
3913 views
"There are indeed no limits to how smart homes will and can be"

RenoTalk Editor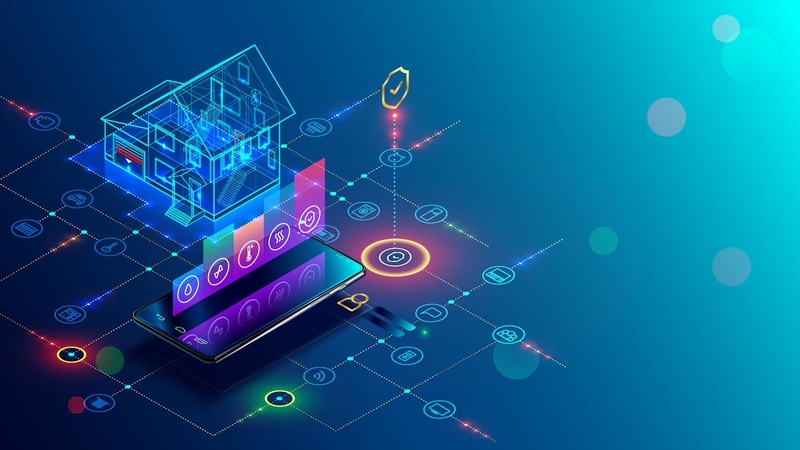 A Smart Home is a home in which you can monitor, control and track various appliances. All these appliances are connected to your internet and give you the ability to communicate via a mobile application on your Smart Phone or computer.
In the current climate of technology, smart homes are getting a natural transition akin to our smartphones. From controlling the temperature of the air conditioner before you reach home to setting the mood of your bedroom's lighting, you can now seamlessly control all these functions from anywhere in the world.
From having smart speakers to a fully automated home security system, Smart Homes create convenience and rather importantly, participating in this advent of intelligent technology is an environmentally friendly choice. Let us discover the top 5 Smart Homes around the world and how these homes are making life easier for all of us.
Trending Trends.




Born in the USA.
Majority of consumers in this country are very comfortable with the concept of the smart home and the types of technologies associated with the interconnected living space. From being something taken-up by niche early adopters to becoming something mainstream. The Internet of Things Technology, which is prevalent in all Smart Homes Technology, are increasingly present within many living spaces.
The three factors found to influence a consumer's smart product purchase were; price, ease of use and security concerns. These variables have a specific impact on the smart home market in America.
Image via: China.org.cn
Made in China
Local internet heavyweights have stepped up efforts to march into the smart home market as more affluent Chinese consumers pursue a smarter and higher-end lifestyle. Upgrading one's home with the latest smart technology has become a norm for many homeowners in the country. The Artificial Intelligence backed smart homes is the future, and its accompanying industry is geared to supply demand in the world's most populous state.
For example, a company based in China that manufactures consumer electronics, 'Sichuan Changhong Electronic Co Ltd.', has produced television sets of the future that can comprehend semantic nuances and distinct features of each users voice, and then come up with recommendations to suit the users at any given time.
Image via: Smartify
Incredible India.
The concept of smart homes is surprisingly still new in India, but with the rapid rise of smartphone users and smart televisions ownerships, it shows that Indians are taking to technology faster than ever. Home automation products and service options are still limited, and another significant barrier for a broader market adoption is the high costs for these products.
The tides are changing as there is an apparent shift in thinking, in the way Indian consumers look into their homes. There are also integrators who are working closely with real estate builders in India to install the relevant smart home devices in their upcoming residential projects.
Image via: Vyrox
Closer to our shores.
Smart home devices are becoming more commonplace in Malaysian homes, but it was a different landscape ten years ago. Then, the smart home systems cost were all very high, and they were hardwired. It was the pre-cloud and pre Internet of Things era. Fast forward to today, we are in an age of being wire free with open and scalable technology.
Intangibly, the perception that smart home solutions cost more in Malaysia should be relooked. Property developers might want to factor in the cost of installing smart home systems in their future projects to attract more adoption.
The key is to make the Malaysian smart home experience a comfortable and safe one, sort of a consumer transformation, where families can be entertained in the comforts of their house. As the smart home market develops in Malaysia, it will open doors to smart city features, such as intelligent street lighting and this will indeed make Malaysia a brilliant nation.
The Smart Home.
Presenting Singapore, where the national narrative is set to make this country a Smart Nation. Singapore recognises the advancements in digital technologies and its transformative capabilities in changing the way we live, work and play.

Image via: Smart Nation Singapore
Their vision of a Smart Nation is one with a leading economy that is powered by digital innovation with a world-class city that gives their citizens the best home possible. Crucially, these efforts are underpinned by efforts to ensure that all segments of society can harness digital technologies and benefit from them.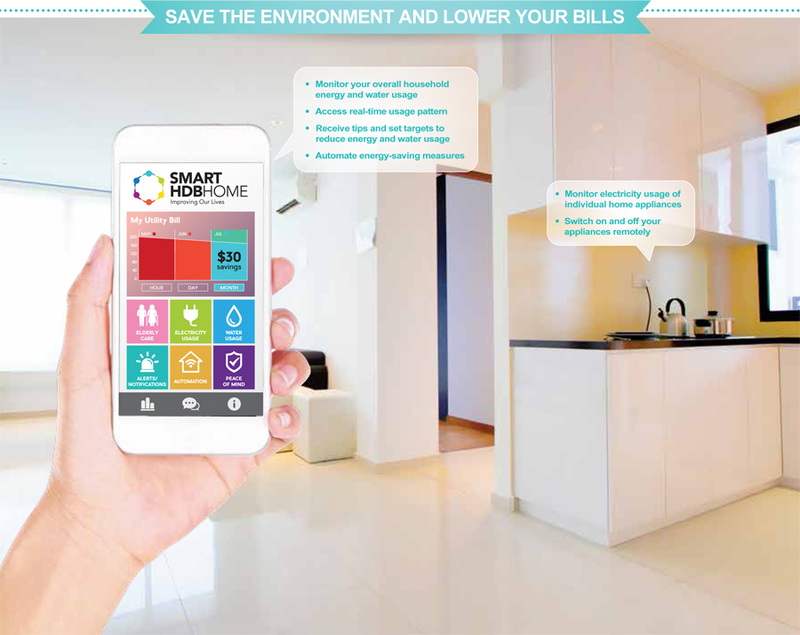 Image via: HDB

Singapore's nationalised concerted effort can be seen in their public housing authority. The Housing & Development Board (HDB) plans and develops Singapore's housing estates; building homes and transforming towns to create a quality living environment for all. Singapore's public housing has housed an entire nation, and today a vast majority of their residents are HDB flats owners.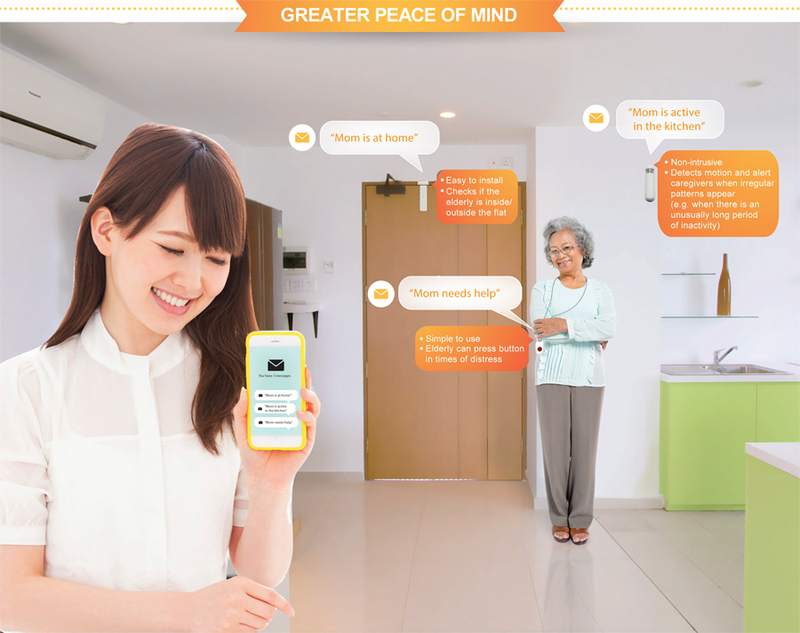 Image via: HDB
'Yuhua' is the first HDB estate in Singapore that is built on Smart Home Solutions. Residents can expect higher energy and water savings while the same solutions also seek to improve the care of elderly dependents at home.
In their move to realise a Smart Nation Vision, HDB aims to improve daily living in HDB homes and estates through 'Smart Living'. Through this initiative, Singapore has managed to fully embrace the concept of Smart Homes; not only for the affluent but for all classes of society.
If there is no place like home, then let's make it a Smart(er) one?


In any Smart Homes around the world, you might have a Smart Voice Recognition Device such as Bixby and the technology for this device is improving. However, do you realise that all actions in a home involve motion? It is not just the highs and lows of a pitch that transpires in a house. There are movements and motions too.
So, if this is the case, then why is there near non-existence of a 'Smart Motion Recognition Device' in the Smart Home industry? A device perhaps with interconnectivity capabilities and the comprehension know-how of human behaviour patterns? That will be the future of smart homes. Only smarter.
Request for quotes and we'll match you with a selection of Interior Designers!
Previous
The Drinkworks drinkmaker is my bartender.
Next
How to Turn Your Boring Home Into a Smart Home