Transform your HDB into a Private Villa
Interior Design & Decor
844 views
844 views
Transform your HDB into a Private Villa
Standardised HDB's are the absolute hardest to tackle when it comes to professional interior designing. They are usually small with a limited amount of space to work with. This is why many HDB interior designs end up looking cramped and outdated – overstuffed with too many ideas and too much personality. So how can you introduce a luxurious, understated look in your homes? Let's look at all the ways you can transform your HDB into a private villa!
1. View & Isolation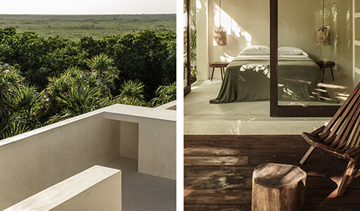 Isolation is the best way you can get an exclusive vibe in your HDB interior design. The idea of absolute seclusion is what makes most interiors feel absolutely refreshing. You can add transparency and organic textures to create a soothing ambience to counter that carefully constructed isolated vibe. You can make use of your standardised balconies and arrange a private seating arrangement there. When you utilise the viewing capacity of your space in such a manner, you will get a soothing, villa-like aura in your HDB.
2. Contemporary Interventions
1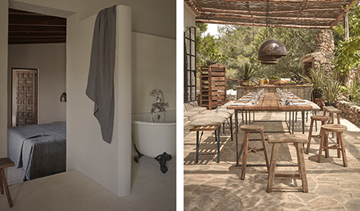 HDBs usually come with a limited and predetermined amount of square footage, so if you want to capture a villa-like ambience, you can work in some contemporary interventions in your home's layout. First off, you might want to get started with an open-concept floor layout. Alternatively, half walls are your next option. If that does not suit your tastes, then you can go for transparent walls made of see-through glass. This will create a feeling of spaciousness in the overall design that will emulate a luxurious villa-style living.

3.
Atypical Furniture & Smooth Surfaces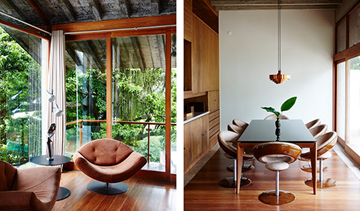 Avant-garde and unique furniture pieces are a great way to add an understated elegance to your HDB's interior designs. They do not have to be large or overly luxurious – just a simple arm chair or a creatively catchy dining table set would do just as well as a plush leather chesterfield. It is all about capturing that exclusive aura in your overall design; most often, furniture is the easiest and affordable way to do so.
Similarly, you can introduce a villa-like aesthetic in your HDB by using large surfaces with smooth textures. The uninterrupted nature of such design interventions can make your space look absolutely stunning in a chic and sophisticated way. You will find that a feature wall clad in simple wooden laminates is able to encapsulate as much aesthetic and luxury as anything more costly.
4. Managing Your Standardised Terraces/Balconies

HDBs usually come with small standardised terraces and/or balconies, which are often left completely untouched during the renovation process. However, sprucing up the balcony and making it a part of your HDB's interior design can make a lot of difference when it comes to introducing a villa-esque aesthetic in your home; it enables you to utilise that awesome cityscape and also let in some fresh air and natural light.

Request for quotes and we'll match you with a selection of Interior Designers!
Previous
5 Ways To Improve Your Sleep Quality
Next
Looking To Stage A Lighting Intervention For Your HDB?