Trending: Japanese x Minimalist Designs
Interior Design & Decor
16735 views
16735 views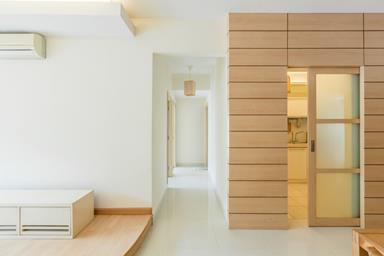 Trending right now in terms of interior design is the fusion of Japanese-inspired and minimalistic interiors. Characterised by bright, white walls, wooden furnishings and uncluttered spaces, such designs have been known to find the perfect balance between functionality and simplicity. Many have since requested for contractors and interior designers to replicate this style in their bid to maximise the limited spaces of their home.
Living rooms are the highlight of a home, meaning great emphasis is placed on the furniture chosen for this space. Wood forms the basis of any Japanese-inspired home, and the less is more concept should definitely be applied. Grey best matches the clean woody aesthetic, and flushing furniture onto walls of the room takes up less space and provides great functionality. All in all, it should look modest, yet inviting enough for people to lounge in.
For the kitchen and dining area, consider a simple look. Stripped back to basics, the kitchen presents the need for only a stove, sink and refrigerator. This is especially ideal for those who need abundant space on counter tops to prepare their meals. A small round table is perfect for communal dining and adheres to the innate uncluttered style of the Japanese.
Uncluttered spaces require unconventional ideas, one of which would be going vertical – a component most Japanese-inspired homes employ. Shelves are attached from the ceiling to free up more space on the floor, giving the semblance of a larger, uncluttered room. Yet this remains functional with the ability to store items neatly. Japanese furniture is also known to be low to the ground, and you can try positioning your bed next to the wall for extra snuggly vibes.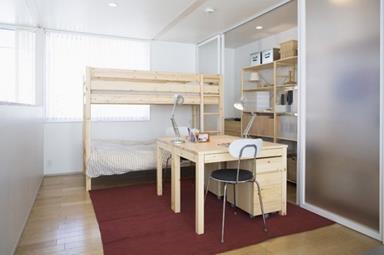 Children's bedrooms are able to achieve that minimalistic Japanese aesthetic too. Besides the simple bunk bed that would reduce the amount of space used, allowing natural lighting to illuminate the room would also be conducive for kids to read or study in their room. Knowing how children might have a tendency to be messy, a storage sliding door is practical to hide the messiness of their stuff behind translucent doors. This would allow for a balance between the reflection of light into the room and the concealment of potential chaos that lurks behind.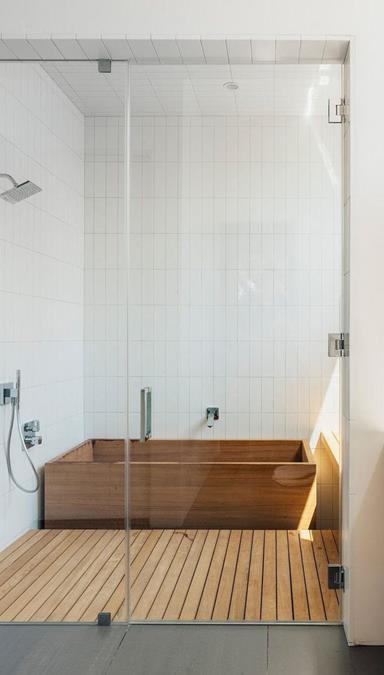 Hardly do you see anyone who would design his or her toilets following the Japanese x minimalist approach, yet this proves to be something simple and stylish. Maintaining the wooden furnishings, this toilet remains simple with only the bare essentials.


This article was contributed by Erina Tan.
Request for quotes and we'll match you with a selection of Interior Designers!
Previous
Pop Art: Liven Up Your Interior
Next
Lights Will Guide You(r) Home: Strategic Lighting