Trendy Colours and Awesome Guides For Your Bathroom
Interior Design & Decor
1832 views
1832 views
The bathroom is the most frequently-used space by the family. When designing it, it is necessary to consider not only the user's experience but also the overall visual matching effect. If the bathroom space looks abruptly done up, it will then be discordant to look at.
The bathroom has always been a very important position in Feng Shui, as it gathers the filthiness into one body and often seen as a symbol of bad luck in people's eyes.
So, the question is, what methods can be used to avoid the filthiness in the bathroom and how can we make the Feng Shui flow in the bathroom better?
In Feng Shui, the bathroom belongs to the water element, which is one of the five elements (gold, wood, water, fire and soil) often mentioned in Feng Shui. Therefore, it is recommended to use metallic colours in the bathroom, such as metallic white, grey, and silver. Water-based colours like blue and black can be used as well.
These colours are believed to be capable of gathering water and good luck. Also, they are elegant and can create a sense of tranquillity for your bathroom.
Do keep in mind that the usage of dazzling colours such as bright red should be avoided as it might make bathroom users feel irritated and strained.
The space of the bathroom is relatively small, generally about three to seven square metres. So, light-coloured bathroom tiles are often recommended as they are good for expanding the scope of vision. Their reflective surfaces can also increase the brightness of the small bathroom, exuding the illusion of space.
Select the classic go-to white floor tiles. They look clean and bright, which is in line with what people want out of their bathrooms. These tiles can also subdue the messiness of the bathroom. Floral tiles in a mixture of cool and warm tones (such as orange and blue) can be used as well. These two tile types are both bright, simple and stylish.
Need more guidance? You may also try these extra tips when designing or renovating your bathroom:
1. BATHROOM COLOUR
The combination of colours depends mainly on the combination of your family members. For example, the bathroom in the master bedroom is usually dominated by warm colours, and the cloth-patterned tiles and mirrors create a warm atmosphere.
In the case of designing a bathroom for the elderly and children, you can go for a balanced match of bathroom colours. This combination of coordinated colours and functions, coupled with creativity, can create a spacious look for even the smallest spaces.
2. BATHROOM DOORS
There are four commonly used types of bathroom doors – titanium-magnesium alloy doors, wooden doors, glass push-and-pull (sliding) doors and barn doors.
- TITANIUM-MAGNESIUM ALLOY DOORS -
Titanium-magnesium alloy doors are considered the strongest and most sought-after bathroom doors. Due to their excellence in waterproofing, resistance to moisture, durability, and cost-effectiveness, they are popular in the market.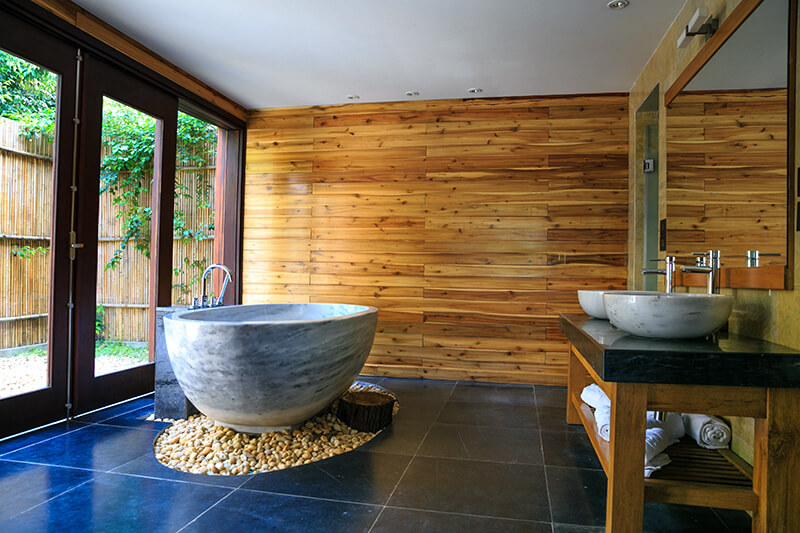 Image via Google
- WOODEN DOORS -
Most people get concerned about wooden doors' proneness to cracking and getting wet. However, research and numerous installation cases have shown that if your wooden door is made from materials of high quality, it will last for at least a few decades.
Compared with titanium-magnesium alloy doors, wooden doors are graded higher, so if your budget allows, a wooden door will be a good choice for many families.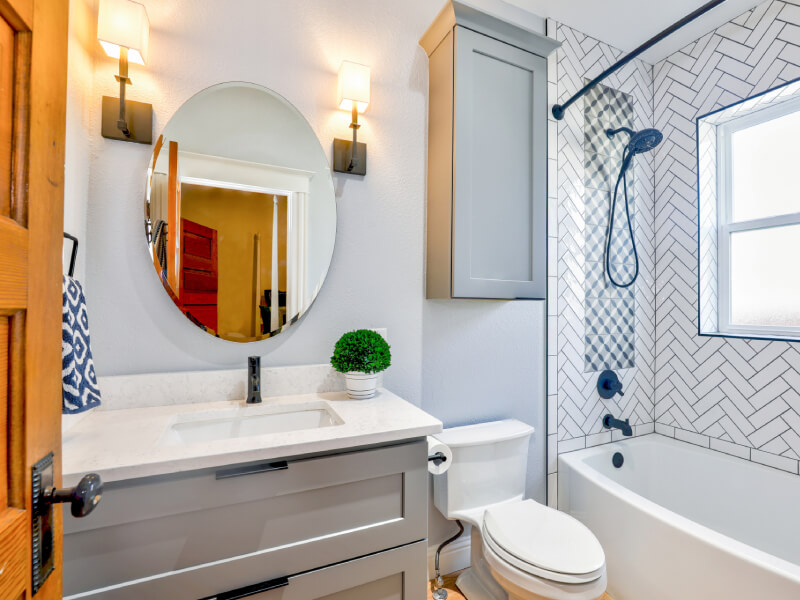 Image via Google
- GLASS PUSH & PULL (SLIDING) DOORS -
If your bathroom is separated into wet and dry areas, the glass sliding door is a good choice for you. It does not just keep your bathroom well-lit, but it also saves space.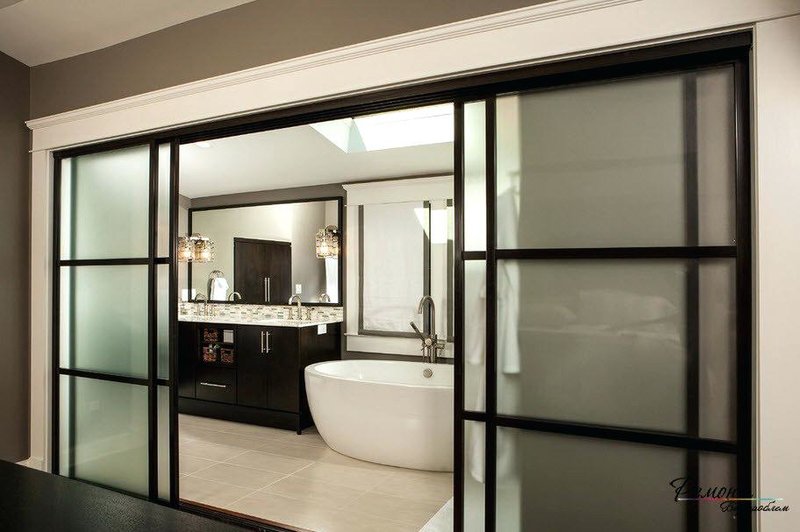 Image via Google
- BARN DOORS -
The advantages of using barn doors are that they save space and look aesthetically pleasing. The disadvantages, however, are that they may be unable to close properly are prone to spreading bathroom odours.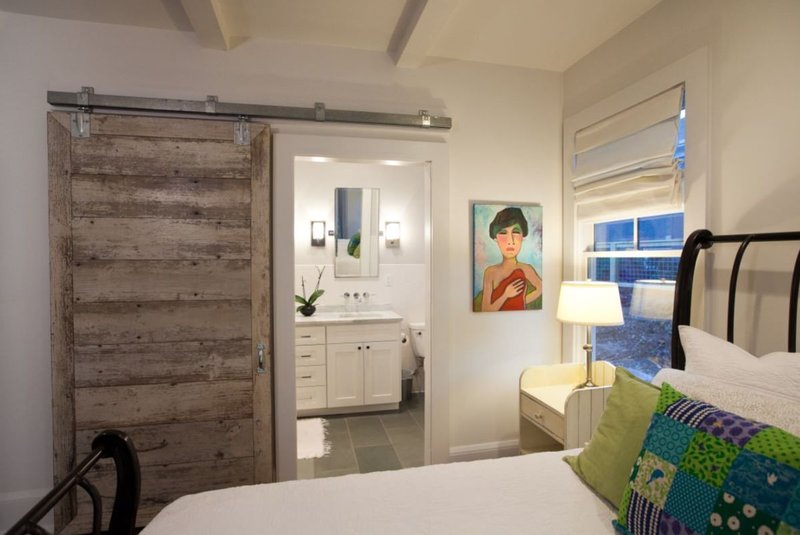 Image via Google
3. BATHROOM VENTILATION
Put a small dish of salt in the bathroom, and use the salt to dissolve the dirty air in the bathroom. The bathroom must be kept dry and ventilated to avoid ill effects on our health.
4. BATHROOM SAFETY
Put a waterproof mat or carpet near the bathtub to allow bathroom users to stand bare-footed without feeling the cold. Doing this also ensures that they do not slip and fall if the floor tiles become wet and slippery. For a children's bathroom, special attention should be paid to waterproofing, and fragile materials such as porcelain and glass should not be used for tiles.
To conclude, a well-designed bathroom can make people feel comfortable and relaxed while using it. When designing a bathroom, we must also be cautious if children or elderlies are using the bathroom so that we can fit the bathroom's design to their needs.
Request for quotes and we'll match you with a selection of Interior Designers!
Previous
THE ELEGANT DESIGN FOR THE RETIRED ELDERLY
Next
FAQ For Saving Space In A Small Home