Upgrade Your Kitchens With TURBO's Incanto Hob's in 2018!
Home Appliances & Tech
62936 views
62936 views
Kitchen interior design and its functional appliances are perpetually evolving into something sleeker and better. The idea is to evolve the conventional designs to fit the contemporary aesthetic and lifestyle – which is why the TURBO Incanto hobs by TURBO Italia are such a vision!
On 11th January 2018, the company unveiled their newest collection, which consists of 19 models. From quality to aesthetic and technology, no expense has been spared in delivering only the best. TURBO has implemented all the previous data and cooking woes collected over the years to design the perfect hob model.
If you're skeptical, then take a look at all these hobs have to offer:
All TURBO Italia products are distributed by Happiness Pte Ltd. This collection is available at the City Gas Gallery now, which is Singapore's only kitchen experiential center featuring live demonstration of gas appliances.
These hob designs are the perfect appliance for home owners who're looking to complement their modern interior designs
A fresh look: The TURBO Incanto hobs feature a fresh new look – it's sleek, sophisticated and will look absolutely stunning in any modern kitchen.
Ultimate safety: Every hob in this series has a safety device installed on the body. It helps keep the user safe and allows you to step out even with the flame on.
High-end materials: The glass in the TURBO Incanto hobs comes in a sleek, metallic silver color. It is made exclusively for TURBO by a German glass brand SCHOTT. The hobs are made of stainless steel, which is ergonomic to the fullest. It ensures excellence in both visuals a well as functionality.
Newer sizes: The TURBO Incanto series comes in brand new cut-out sizes that can replace any existing hob in Singapore.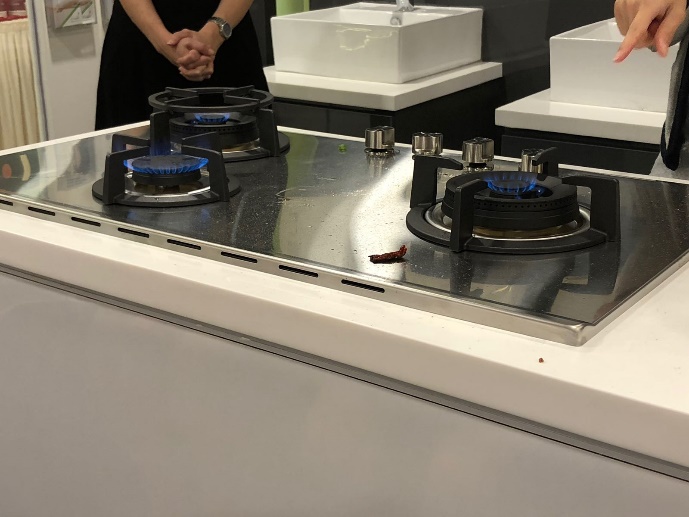 Upgraded burner orientation: The T883GV and T883SSV models come with an upgraded burner orientation. The auxiliary burner has been shifted away from the rapid burner to create more room for the cooking process. This also allows the users to simultaneously use the wok, rapid and auxiliary burners at the same time.
Angular flames: Another amazing feature of the TURBO Incanto hobs is their angular flames. These flames are angled at 45 degrees which is very efficient for heating up foods. This results in efficient heating and power saving. Each hob can produce a 4.75kW flame, which makes the cooking experience better and faster.
Specialty flames: There are four kind of flame settings featured on the Turbo Incanto hob collection. Here are the specs on each:
a. The Wok Burner Flame: This is perfect for cooking in a wok, especially when you stir-fry.
b. The Rapid Burner Flame: This helps you heat up the ingredients quickly.
c. The Small Burner Flame: This one offers a single ring fire to save gas when you're steaming or stewing
d. The Inner Ring Flame: This one allows you to efficiently braise meats and double boil soups.
Need more inspiration for your home renovation? Hop onto Renotalk.com.
Request for quotes and we'll match you with a selection of Interior Designers!
Previous
Kitchen Layout Ideas In Renovating Your HDB
Next
Child-Friendly Homes: Advice for New Parents