Improving Drinking Water Quality with Viessmann
Interior Design & Decor
2548 views
2548 views
Today, many of us are keenly aware of green living and sustainability and how they can positively impact the way we live. But what about the way we use our water? Is it possible to improve the way we drink and shower?
Our Drinking Water
In Singapore, we are fortunate to have safe, drinkable water out of our taps. Most of us even have water filters at home to further remove any undesirable impurities from our tap water before consumption.
The quality of our drinking water is regulated by the Environmental Public Health (EPH) (Water Suitable for Drinking) (No.2) Regulations 2019. These potability standards under the EPH Regulations were based on the WHO Guidelines for Drinking-water Quality.
This is thanks to the Public Utilities Board (PUB), which has established a comprehensive and robust sampling and monitoring programme to ensure our water quality from source to tap.
The board regularly collects water samples from reservoirs, waterworks, and distribution systems to test them at its Water Quality Laboratory; over 500,000 tests are conducted annually on physical, organic, inorganic, radiological and microbiological parameters of our water. Online sensors also monitor water quality at each stage of the treatment process and service reservoirs.
The PUB also manufactured filtration systems such as NEWater and the Tuas Desalination Plant to make water from wild sources safe for consumption.
Through constant filtering and monitoring, our drinking water is continuously safe to drink without worries of toxins, bacteria, and waterborne diseases.
However, there is a growing demand for better water quality, especially as Singaporeans desire a greater level of comfort and wellbeing.
Fortunately, there is a growing number of solutions in the market for domestic water uses, like smart water heaters and chemical-free water filters for drinking. Today's water filters and systems are created using sustainable eco-friendly technologies to enhance water potability.
Viessmann, For Your Water Needs
Meet Viessmann, a German-headquartered firm specialising in comprehensive climate solutions including water heating and purification using environmentally focused technology.
By observing societal and consumption trends since 1917 and through four generations of effective family-run leadership, they adapt and develop their products to serve both their customers and the planet.
Being aware of the climate situation means that as a manufacturer, Viessmann constantly explores ways to innovate and build products with sustainability at the forefront.
Under the leadership of its young fourth-generation leader CEO Maximilian Viessmann, the firm is exploring its expanding market closely to create more dynamic and innovative solutions to improve comfort and well-being for its customers.
This means utilising modern technologies to develop integrated solutions for product connectivity via digital systems - think e-commerce platforms and mobile applications.
Since October 2021, Viessmann has been bringing its water heaters and purifiers to the Singaporean market. Their product line-up comprises electric and non-electric water purifiers, electric storage and electric instant water heaters, and clean hot water systems.
Thanks to their initiative and expertise honed over decades, Viessmann has developed these solutions to be safe and easy to use, highly durable, and aesthetically versatile, seamlessly fitting in the modern Singaporean home.
True to their goal of removing energy wastage and minimising environmental impact, Viessmann's state-of-the-art water heaters and water purifiers are energy-efficient, safe, and sustainable. Following their renown in Europe, Viessmann seeks to meet the demands of Singaporean homeowners.
What Viessmann Offers
Viessmann develops water heaters and purifiers that save energy, reduce wastage, and eliminate the use of chemicals.
We've spoken a fair bit about the safety of our drinking water, but here's something interesting: Do you know that water can be either hard or soft, and that it affects the way your water tastes? Viessmann's water purifiers are built to improve water quality and soften it for a better taste.
PUB has observed that tap water in Singapore can vary in terms of hardness across a range of 90-257mg/L (milligrams per litre). This means that tap water in one part of Singapore can be soft, while another part may have harder water.
The hardness of water can affect its taste - if you enjoy your cup of kopi in the morning, excessively hard water is generally considered not ideal for making coffee.
Viessmann's VITOPURE Water Softeners and Purifiers can solve this problem, as they help to produce drinking water of a consistent pH and hardness at all times, leading to higher purity and a crisper taste.
Other than drinking water, what about taking showers? Warm water is most desired when it comes to showering, so Viessmann's VITOWELL electric instant and storage water heaters offer exceptional practicality, durability, safety, heating precision, and convenience to your home.
Viessmann's water heaters are equipped with double-safety thermostats to prevent short circuits and overheating and are built on Ceratech Technology, which consists of ceramic heating elements and high-quality ABS material to ensure durability and minimal maintenance or repairs.
They are also designed to accommodate any space in your home no matter its size; VITOWELL instant water heaters are conveniently activated at a single touch and good for small homes, while VITOWELL storage water heaters can provide for bigger families and cater to different usage capacities in a bathroom or kitchen.
They're easy to use and integrate into your daily routine — all you have to do to activate a VITOWELL water heater is through a simple finger tap.
If you need a seamless water system for your home, Viessmann offers integrated packages combining VITOWELL water heaters and VITOPURE purifiers for maximum comfort, hygiene and well-being.
Here's what you can get from Viessmann:
VITOWELL easy Deluxe. Image © Viessmann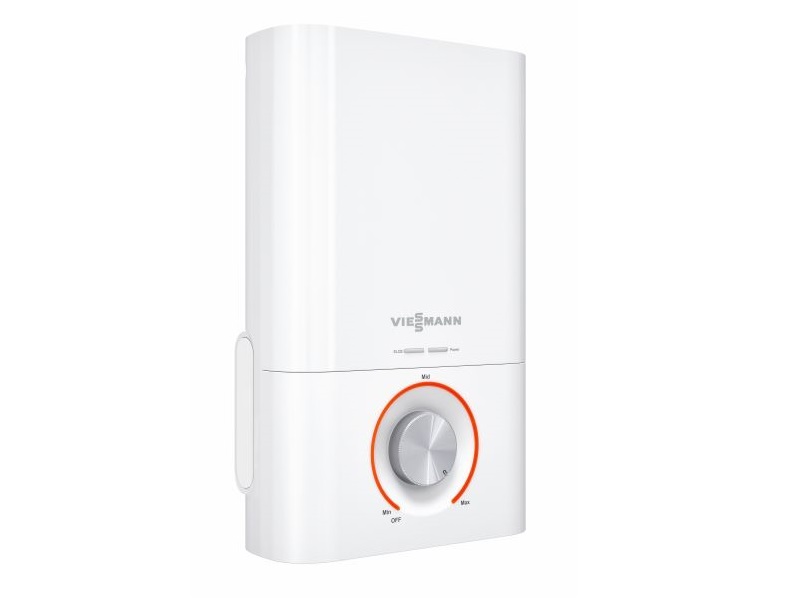 VITOWELL easy Premium. Image © Viessmann
VITOWELL easy Classic. Image © Viessmann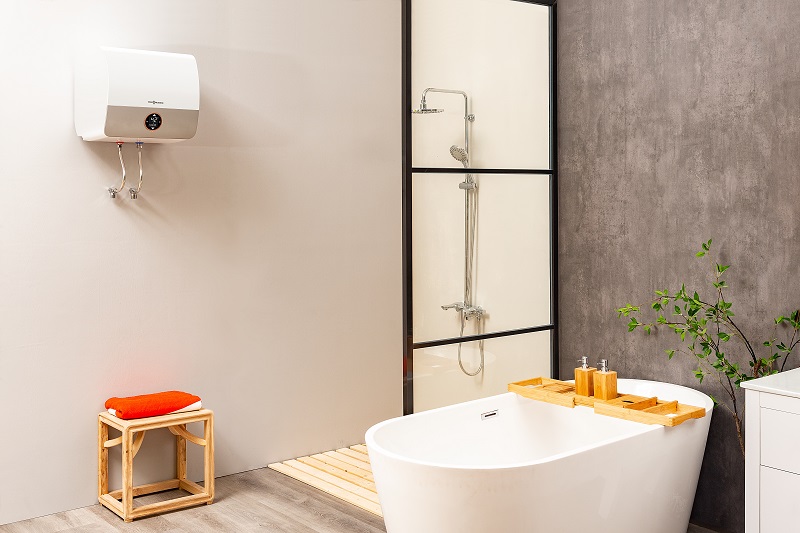 VITOWELL comfort Deluxe. Image © Viessmann
VITOWELL comfort Premium. Image © Viessmann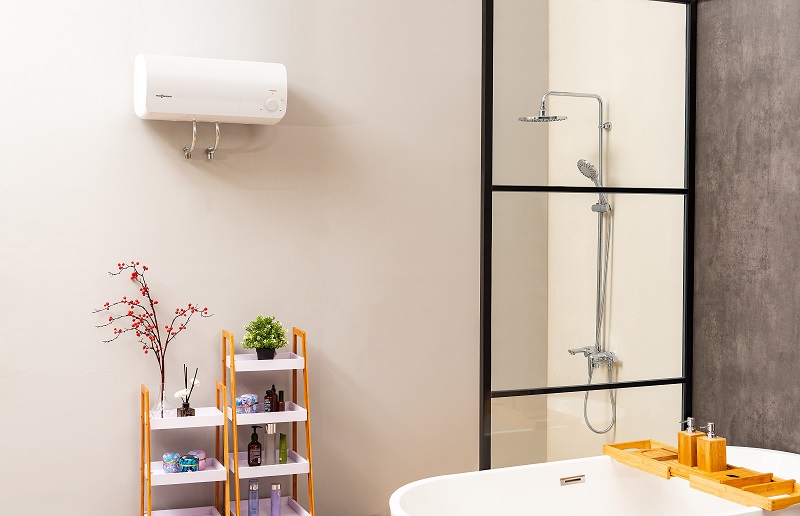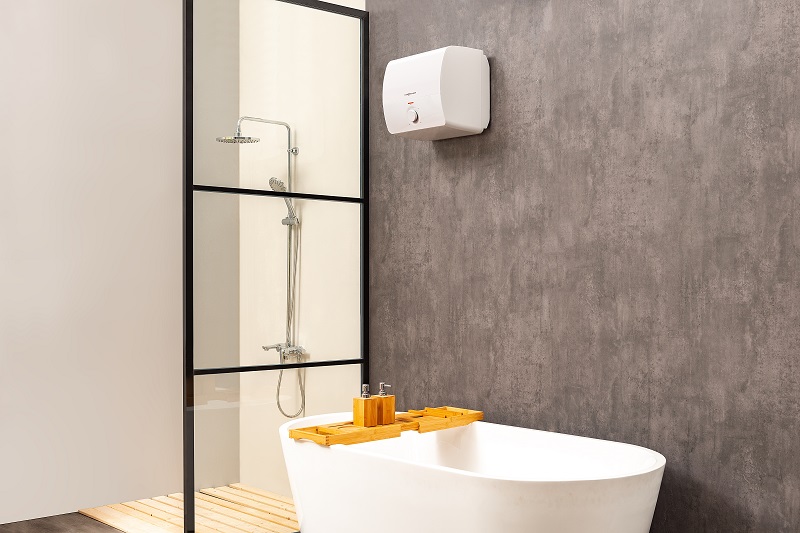 VITOWELL comfort Classic (comes in 2 design options). Images © Viessmann
Buy VITOWELL electric instant and storage water heaters here.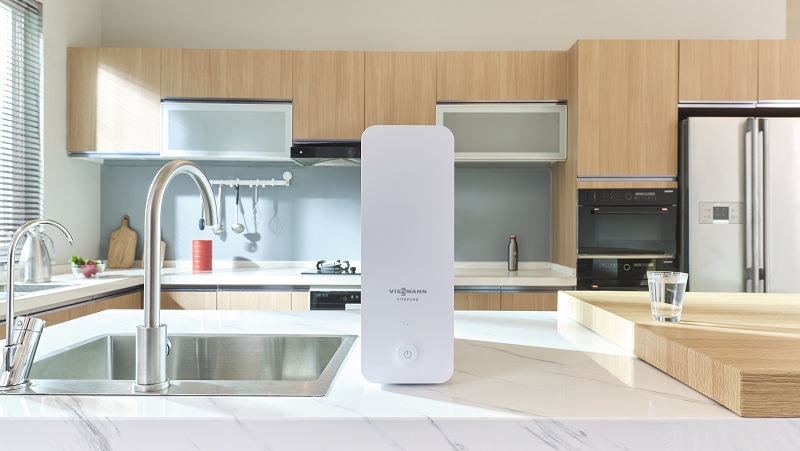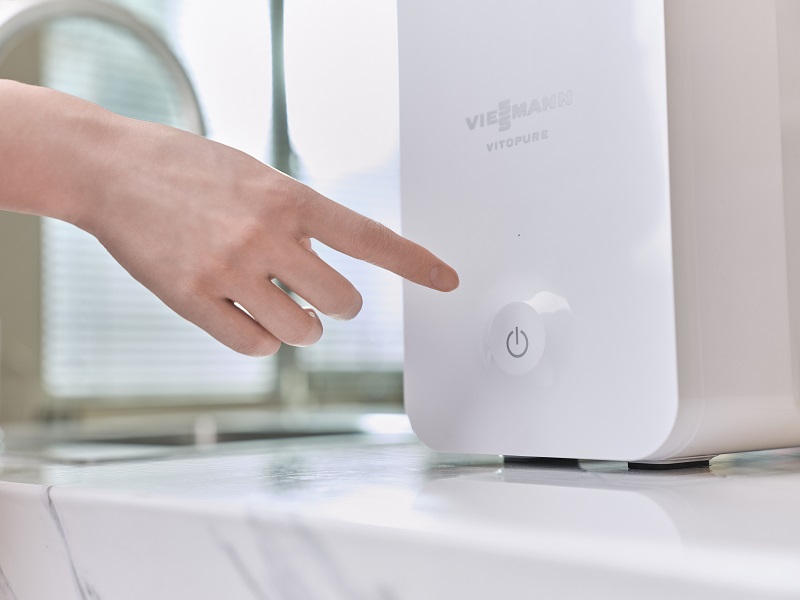 VITOPURE S4-RO drinking water purifier. Images © Viessmann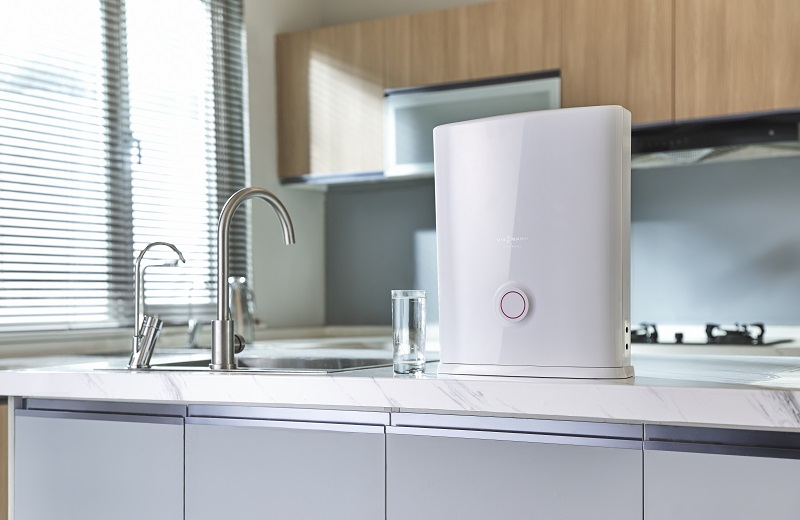 VITOPURE S4 drinking water purifier. Image © Viessmann
VITOPURE S4-RO 800 reverse osmosis drinking water purifier. Image © Viessmann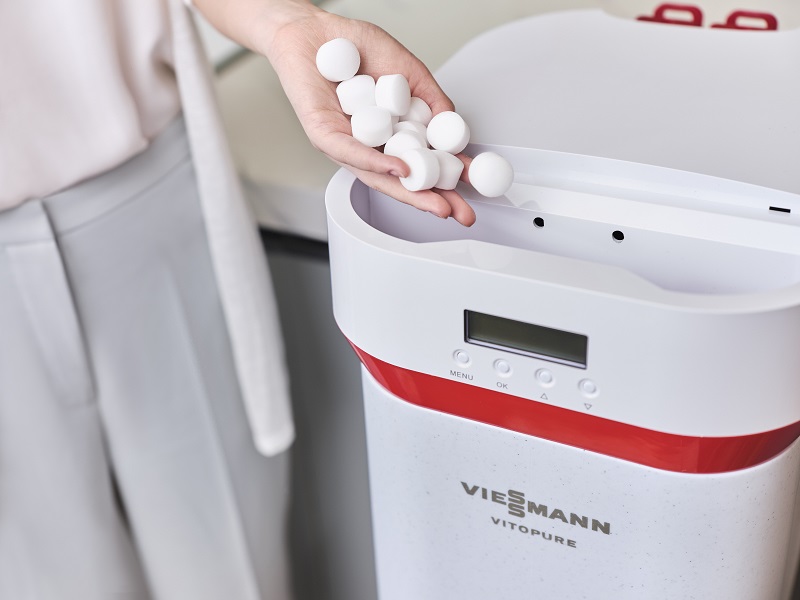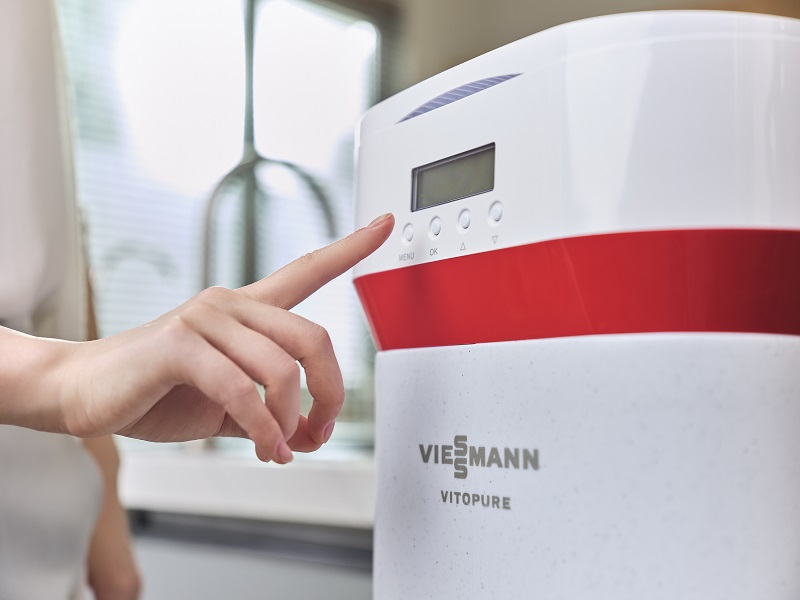 VITOPURE S3 central water softener. Images © Viessmann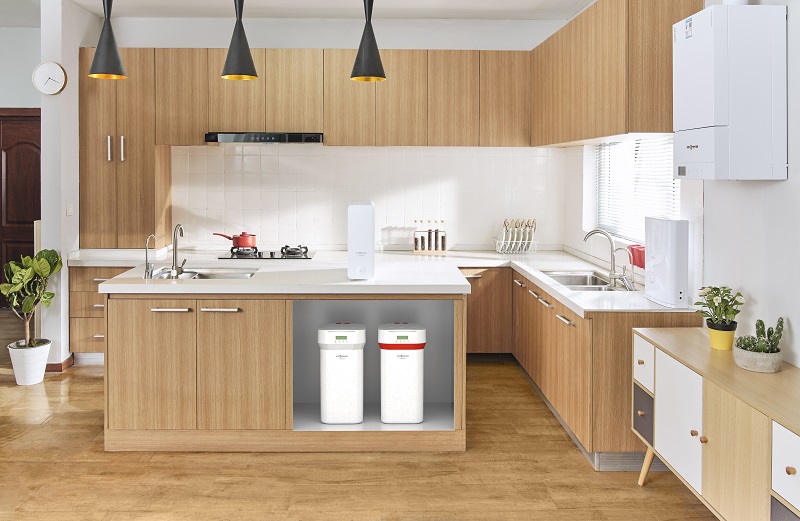 An integrated ecosystem of VITOPURE purifiers and softeners for the complete household.
Image © Viessmann
Learn more and enquire about purchasing VITOPURE water purifiers and softeners here.
Viessmann's water solutions are also available for purchase on Lazada.
Contact Viessmann
25 International Business Park
German Centre #04-01/02
Singapore 609916
Phone: +65 69708409
E-mail: info.singapore@viessmann.com
Visit https://www.viessmann.sg/ for more information and to shop.
Request for quotes and we'll match you with a selection of Interior Designers!
Previous
6 Interior Design Trends That Will Be Huge in 2022
Next
[Renovation Case] 500 sq ft flat Fit for Both Pet & Human