What to Do with Your Bay Windows
Interior Design & Decor
35892 views
35892 views
Bay windows. Some people love them, some people hate them. Today, we give you 14 brilliant reasons to love bay windows.
Commonly available in most BTO flats and condominium apartments these days, there is a common perception that bay windows are a waste of space.On the contrary, bay windows are an AMAZING feature to have in the home. It's highly versatile and can be transformed to suit different uses, according to the homeowners' needs!
Not only do we love its versatility, we also appreciate how it helps to let more light in, and open up the home for a spacious look. Without further ado, read on and BE INSPIRED!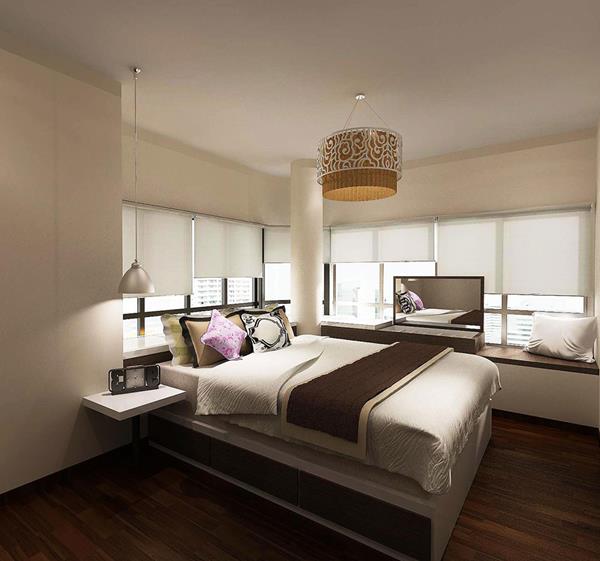 #1: How about this for versatiliy? No extra space in your master bedroom for a dresser, and a work desk? Simply fit your vanity, work desk, and a bonus window seat onto your bay window!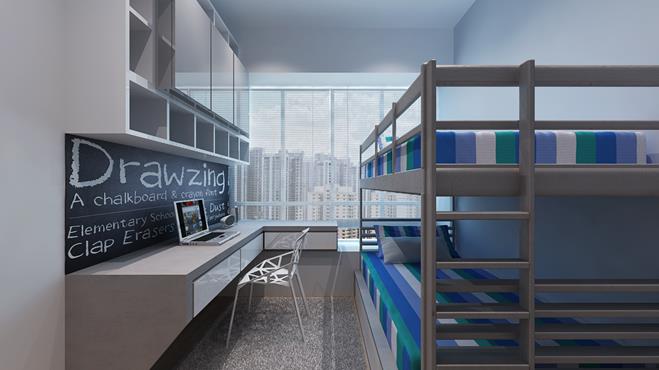 #2: For more working space, consider extending your desk over the window seat. Doing so will even give you more storage space.
#3: Similar to #2, transform the bay window area into a beautiful study. If you have a wide bay window, consider fitting shelves and storage space at the sides. When you're tired of looking at your laptop screens, or reading documents, simply look out of the window at some greenery to soothe your eyes.
#4: Here's a simpler version of the bay window study above! Same concept, in a smaller bay window space.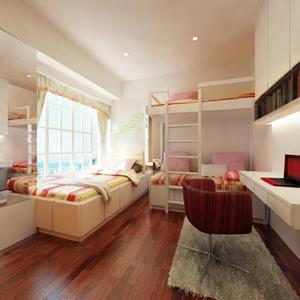 #5: Extend the bay window area and create a platform for your bed, with additional storage below for efficient use of space.
#6: Here's a fun idea – why not transform the bay window into a cosy niche with a daybed and convenient shelves?!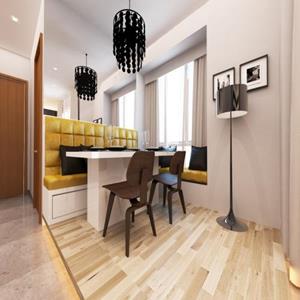 #7: Uniquely designed like the dining booth of a chic cafe, the designers cleverly built the dining area around the bay window seat. #goodjob
#8: If you're not keen on major works like extending the bay window platform, consider this. Set an accent table at your window seat for extra work space, or a comfortable reading nook.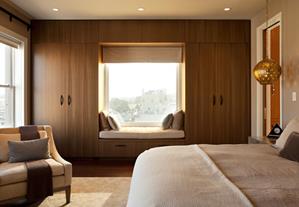 #9: Here's another beautifully done reading nook featuring tons of storage space built around the bay window area!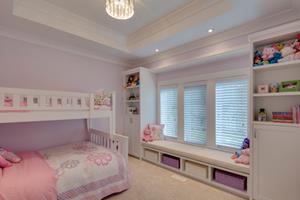 #10: One for the kids – apart from building storage space around the bay windows for their books and toys – the window seat also doubles as a play area for their legos, dollhouses, and so much more.
#11: Blessed with a good view you really love? Frame it up with your bay window like so! And again, feel free to incorporate more storage space.
#12: The simplest of transformations, dress your bay window with plants! Planters, vases, assorted pots and more, bring the outside in with some welcome greenery.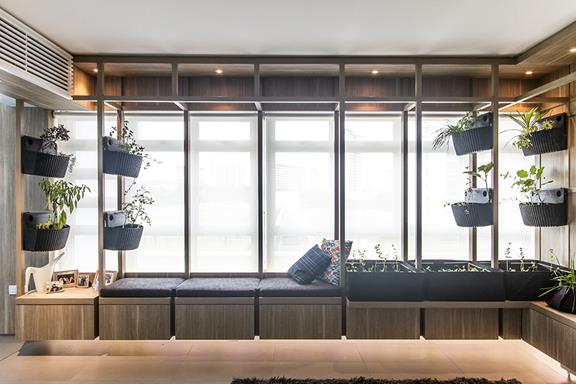 #13: Make like Jamie Oliver and harvest your own herbs, fruits and vegetables. Bay windows can also be used for urban farming purposes. There's nothing like fresh homegrown produce, straight from the (bay window) farm, to your dining table!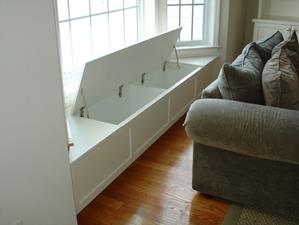 #14: Bay windows make for amazing storage space. Storage, storage, and MORE storage – don't simply write off bay windows as a waste of space. Instead, be creative and utilise that quirky space for useful functions you would love!
Photo Credits: 1. Lowe Living; 2. ReztnRelax; 3. Houzz; 4. Houzz; 5. Summit Design Studio; 6. Houzz; 7. Summit Design Studio; 8. Houzz; 9. Houzz; 10. Houzz; 11. Houzz; 12. Houzz; 13. Small Space Sprouts; 14. Houzz
Request for quotes and we'll match you with a selection of Interior Designers!
Previous
What to Buy: Induction or Gas Kitchen Stove?
Next
Refrigerator 101: 8 Easy Tips to Organise it in 10 Minutes