Window Cleaning-Helpful Techniques
Maintenance & Repair
3452 views
3452 views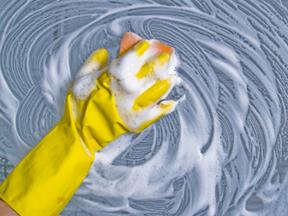 Simple tips to help you get started on window cleaning:

Ever wondered why some people always have clean, sparkling windows that seem to gleam gloriously, especially on sunny days? Envy no more. Shiny windows aren't just due to regular cleaning. Proper cleaning is important as well.

Try to clean your windows on a cloudy day. Water tends to evaporate too quickly under strong sunlight. This leaves unsightly marks, as sunlight dries up the cleaning solution faster than you can clean it off.

Wet dust is a hassle to clean. Thus, remove the dust and dirt with a dry cloth before using the cleaning solution.

Corners can be tricky business. Use a soft toothbrush or cotton swab to ensure you reach even the smallest corners which would otherwise be unreachable by a normal cloth.

Another old trick in the book is …. Newspaper. Unassuming as it looks, it can work wonders! Some people create that sparkly shine by polishing their windows with newspaper, because the paper leaves a film that helps to resist dirt. Just remember to change the newspaper frequently as it can disintegrate rather quickly.

Homeowners in Singapore should also take in mind that a new regulation has been reinforced by the Ministry of Manpower to enhance a safe working environment for Foreign domestic workers. Under this new regulation, the employer, or another adult representative is required to be present to supervise the domestic worker. Window grills need to be installed and locked during cleaning, to ensure safety at all times.
Request for quotes and we'll match you with a selection of Interior Designers!
Previous
Sourcing For A Reliable House Mover
Next
How to get rid of Bedbugs