Yes, You can now Live like Batman with eVida Smart Home Automation
Living & Lifestyle
4590 views
4590 views
We've all watched the futuristic movies where characters live in awesome headquarters kitted out in the latest technology. (Batcave, anyone?) And what is one thing these hi-tech hideouts have in common? The technology to conveniently control everything at the touch of a button on one simple device.
How, you ask? Easy.
eVida makes smart living possible, with convenient access to almost everything in our homes. As they put it – "Pack your home into your phone" with eVida's Smart Home Automation.
Benefits of eVida Smart Home Automation
1. A variety of control options
2. Easy installation
3. Energy and cost saving
4. Security
5. Lighting control
6. Easy Accessibility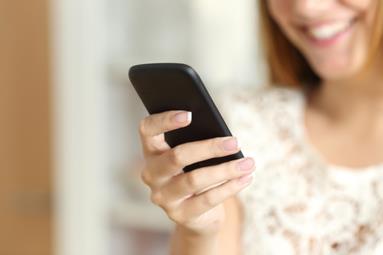 ✓Variety of Control Options
Diving right into the benefits of getting your home Batman-worthy – eVida's Smart Home Automation lets you control anything with wireless smartphone control; or even through automatic triggering via motion detection or schedule-based triggering.
✓Easy Installation
Whether it's a brand spankin' new BTO flat, or a resale HDB, eVida provides easy installation into new homes AND easy retrofitting into existing ones. To manage your lightings and electrical appliances, conventional switch controls can still be retained.
✓Energy and Cost Saving
Bet you didn't know this – eVida's Z-Wave Home Automation will help to manage your energy consumption more efficiently to save on your electricity bills. All while prolonging the lifespan of your electronic gadgets and devices. This is thanks to access to switches via wireless app control; timer schedules for automatic On/Off control; and occupancy-based smart logic with sensors for automatic device activation and deactivation.
✓Security
Keen on keeping an eye on your home and the precious people in it (like your child, for example)? Smart Home Automation will keep you informed of who is in the house and even the time when your child or maid is back home. Another great advantage that lets you protect your valuables? Stick a door sensor to any drawer or cabinet to secure your valuables and be notified when someone opens the drawer or cabinet.
✓Lighting Control
Through relay switches and motion sensors, lights can be automatically switched on or off when you enter or leave a room. Even better yet, with the RGBW controller and dimmer, you may also set the right ambiance by changing the lighting color mood or intensity.
✓Easy Accessibility
Don't you just hate it when there is nobody at home when the postman arrives and you miss your parcel? (Online shopping FTW) There's no need to miss any more deliveries when you can simply open your gate or door from the office to let the postman in – WHILE monitoring every action of the postman via a Foscam IP camera.
Think about the endless possibilities in a smart home of your own – controlling every detail of your house through an app. Even when you are overseas, lighting, household appliances, and even non-electrical furnishing like your gate and curtain can be controlled!
With the right solution (eVida FTW) transforming your existing home into a Smart Home, we may all have our very own batcaves. And yes, you're very welcome.
For more information on how to "pack your home into your phone", click here.
Request for quotes and we'll match you with a selection of Interior Designers!
Previous
10 Facts You Absolutely Need to Know about Singapore's Newest Airport
Next
11 Die-Die-Must-Try Staycations for 2015's Long Holidays