6 Items From Royal Selangor To Make Your Home Shine
Interior Design & Decor
1711 views
1711 views
What is Royal Selangor? Since its birth in Kuala Lumpur in the 1930s, its spread to Singapore in the 1960s, and its eventual international expansion, Royal Selangor has risen to become one of the world's most renowned pewter companies, famous for their quality craftsmanship. Their chic, sleek works range from accessories to house decor to bespoke projects.
On 25 April 2019, Royal Selangor Singapore celebrated its 50th Anniversary with a small exhibition of past crafts and collections, a photo montage showcasing its history, and speeches from both the first and fourth generations of chairmen. This exhibition included a showcase of projects, both commercial and bespoke, including customised pewter trophies for Formula 1 and unique pewter-encrusted Leica cameras.
With their elegant, shimmery designs, would it not be nice to have a Royal Selangor piece add some silvery sparkle to your home? If that sounds like a great idea to you, here are 6 items we recommend getting from this well-renowned, well-aged craft firm.
1. ORCHID LIDDED SERVING DISH
S$370.00
This shimmering serving box from the new Straits Expression collection is a sight to behold in silver and gold. The base of this dish is crafted from fine china, while the lid is made out of pewter and fitted with a 24K gilded rim.
Heavily inspired by the Peranakan communities, the dish is emblazoned with smooth relief sculpts of the sweet, slender orchid flower. The dish's lid is also fitted with a ring for easy lifting, so one does not have to worry about shifting the lid close.
Not only is it beautiful, it can also hold anything you like — snacks, sweets, sewing essentials, stationery, and whatever else comes to mind. It is truly a work of art that does not compromise function for aesthetic. 
Image © Royal Selangor Singapore
2. SAVOY OVAL TRAY
S$210.00
This is one of the items to look out for from local designer Jarrod Lim's new Savoy collection of pewter home accessories. Lim was inspired by the decor of the elegant, eclectic Art Deco London Hotel and the classy, luxurious vibes of the Jazz Age to design this oval tray.
Made from pewter and porcelain, this oval tray has a sleek ribbed exterior that brought to this writer's mind the image of beautiful silver barnacles resting on a warm shore. At 37 centimetres long, its length allows this tray to host a variety of items, so this elegant piece can come in handy for any occasion.
Put this long, lovely tray in any room in your home; use it to hold your writing instruments on your desk, or to keep your toilet wares together in the bathroom. If you have guests over, put some drinks on the tray and serve them out.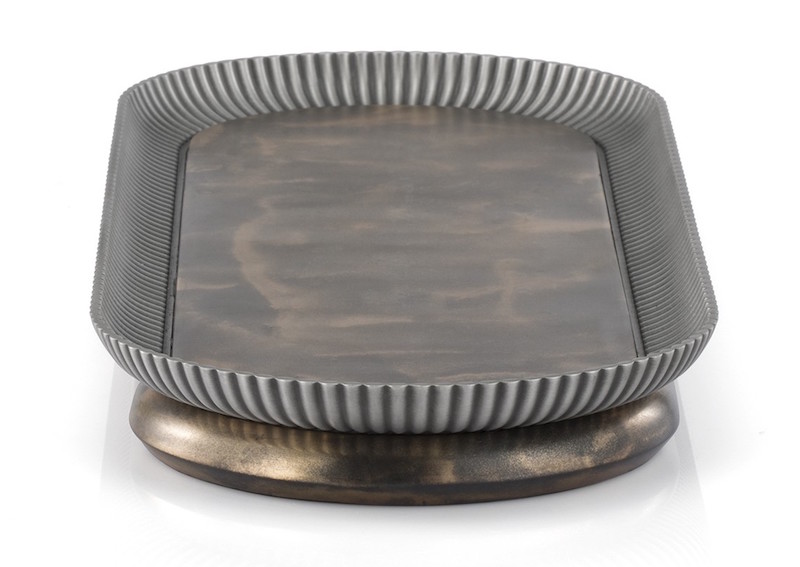 Image © Royal Selangor Singapore

3. CRYSTALLINE JUG
S$505.00
This jug comes from another of Lim's collections, Crystalline, which comprises of pewter-made faceted candlesticks and vessels. With its simplistic, sleek design, it can sit right on any table of any design while giving your home that elegant edge.
The jug is made of solid, polished pewter, and fitted with a wooden base made from black walnut wood. Not only does this give an aesthetically-pleasing contrast of cool and warm, the wooden base also blocks the metallic part of the jug from scratching any surface.
Image © Royal Selangor Singapore

4. VAPOUR BOWL
S$800.00
Local designer Nathan Yong contributed his Vapour collection to Royal Selangor's list, and from that collection came this circular pewter bowl.
The ribs lining the outer shell of this bowl is reminiscent of both a measuring ruler and a platinum wedding ring. It may be quite the comparison, but the professional craftsmanship of this bowl gives it not just an elegant edge, but also a clean, polished finish inside and out.
Make this bowl a centrepiece for your dining table, and use it to show off not just its silvery exterior but also your favourite snacks.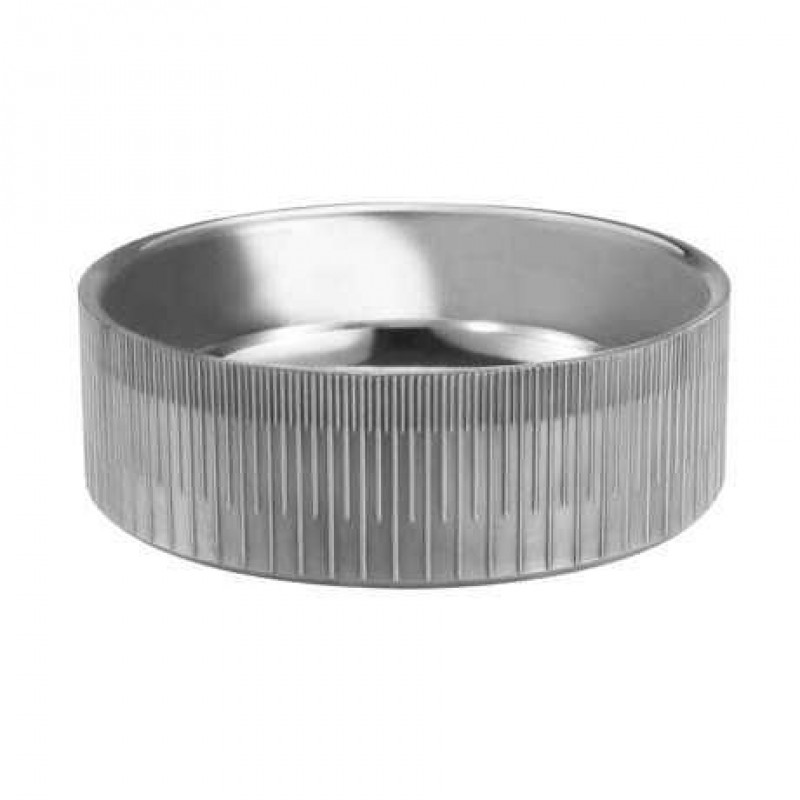 Image © Royal Selangor Singapore

5. LIMITED EDITION IRON MAN INFINITY WAR FIGURINE
Only 3,000 pieces made
S$830.00
Now that Endgame has descended on us all, why not show off your love for the Marvel universe with this intricately-crafted pewter effigy of one of the greatest superheroes on Earth? And especially so, after the event of Endgame, if you have watched it.
Standing at 29cm (including the base), this limited edition Iron Man figurine (based on his look in Avengers: Infinity War) reflect the creative work of renowned Malaysian artists Alan Quah and Mufizal Mohktar, who are well known in the geek culture community.
Now will be a good time to get your hands on this figurine if you want one — only 3,000 of them are available.
But to throw you a line, here's a nice deal if you are planning to buy from Royal Selangor soon: If you spend at least $160 on Royal Selangor's Marvel collection, you can get a handcrafted pewter Marvel lapel pin! This deal ends 24 May 2019 and exclusive only to online shopping at the Royal Selangor website.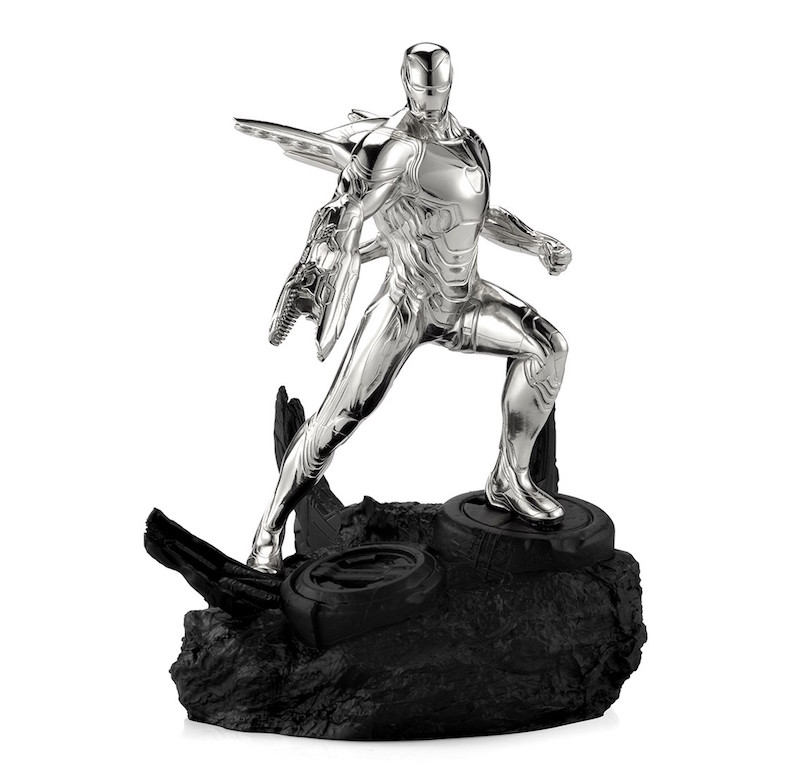 Image © Royal Selangor Singapore

6. LIMITED EDITION ELSA MUSIC CAROUSEL
Only 3,000 pieces made
S$240.00
Like the Iron Man figurine, there are only 3,000 pieces of this beautiful music carousel version of Disney Frozen's Elsa made. While the song 'Let It Go' may have become cringeworthy to some people, the hype is building up again with the release of Frozen 2 in cinemas in November 2019.
So relive Queen Elsa's anthem once more with this pewter music carousel, which plays a soft, tinkling 32-second version of it. Plus, unlike the regular version of this music carousel, this limited edition piece comes with blue Swarovski crystals sprinkled all over Elsa's gown and a shiny snowflake crystal perched over her hand.
Standing at 11 centimetres tall, this music carousel will make an excellent display piece in any part of your home. Let it spin, and let it go free with its memorable music. 
Image © Royal Selangor Singapore

Looking for that silvery special something for your home? Check out Royal Selangor for their precious pewter pieces!
Request for quotes and we'll match you with a selection of Interior Designers!
Previous
Johor Furniture Fair 2019 - Your One-Stop Solution Home Fair in Johor Bahru
Next
6 Common Interior Design Mistakes and How to Fix Them