Asia Excel Singapore: Your One-Stop Bathroom & Kitchen Solution
Home Appliances & Tech
2644 views
2644 views
Established in 2001, Asia Excel is one of the most preferred retailers and one of the most leading specialists in Singapore dealing with bathroom & kitchen services. 
The company has been improving the lives of its customers with its products & services. Their wide diversity of products ranges from sanitary ware, faucets, shower sets, bath tubs, basins, bathroom accessories to sinks, hoods/hobs, ovens & microwaves. In addition, they also deal in home appliances like refrigerators and washing machines.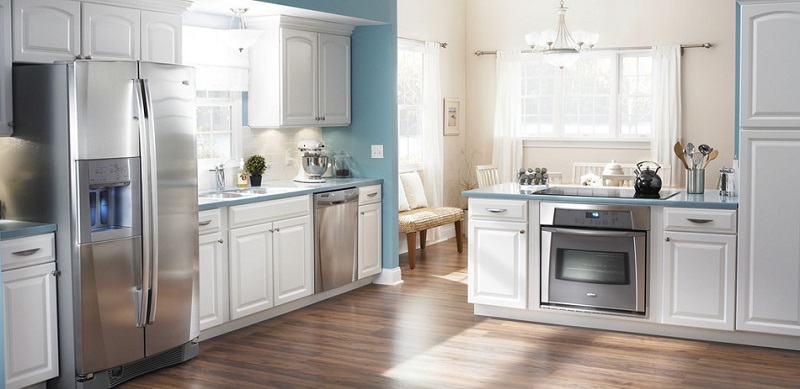 Image © Asia Excel Singapore
Over the years, Asia Excel has expanded from a retailer to an importer and distributor, with brands like Grohe, Atlantic, Joden, Kraan, Archiano, Fotile, Rinnai, Fujioh, Electrolux, Sharp, Elba, EF, Franke, Kohler, Nikles, Carron Phoenix and Geo Ceram. With two retail outlets located at IMM Building, Asia Excel promises that you would not walk out empty handed or disappointed. There would definitely be something to your liking.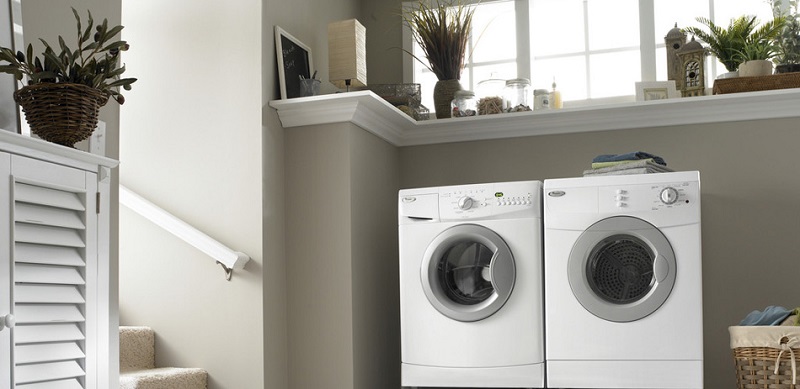 Image © Asia Excel Singapore
Whether you are looking for just one mixer faucet or to completely equip your bathroom or kitchen, you will find everything you need in their retail outlets. Fret not when purchases of bulky items have been made. Asia Excel offers you both the cash-and-carry option and free delivery anywhere in Singapore at no additional charge. (Note: There will be extra charges if not accessible by lift though)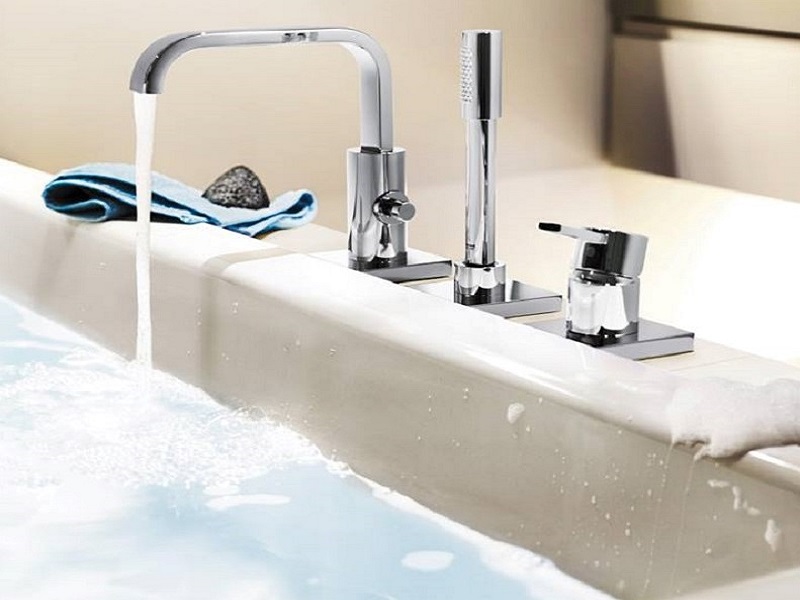 Image © Asia Excel Singapore
With that said, Asia Excel doesn't stop until you are satisfied. Hence, they also provide installation and plumbing services. It's never easy to get all these done by yourself, and Asia Excel completely understands that! This is where their contractors and plumbers will come in and solve your problems at very reasonable prices and assist you in the event of any after-installation issues.
Seeing is believing, here we include just some of the happy reviews from their past customers!
Nabil Tan ⭐⭐⭐⭐⭐
I used Asia Excel on Carousell. Prices were reasonable and vendor is extremely helpful and responsive. Also accommodating to changes in schedule. Customer service doesn't cease even after delivery. Recommended!
Kimmy Au Yeung ⭐⭐⭐⭐⭐
Ray was very accommodating and patient with our requests for the longest time. I'm very impressed with his super good service. And because of Ray, I prefer to shop at Asia Excel as he is really helpful and friendly. Never reluctant to answer my queries. Thumbs up!
Monice Cheung ⭐⭐⭐⭐⭐
My mum & I chanced upon Asia Excel while shopping on Lazada, and Ray has been super helpful all these time, his before and after purchase service is superb. He was always so patient with our never ending enquiries, and replies were super prompt. Because of such excellent service standards, I have been purchasing from Asia Excel for a couple of times even if the prices at other places are slightly lower. So far, I have purchased many products from them including fridge, washing machine, oven, microwave, and some kitchen equipment, etc.
Pattina Yeo ⭐⭐⭐⭐⭐
I made an order for a cooker hob and Ray was super helpful not only with speedy advice, expediting the delivery and installation arrangements but also with the adjustment in price to match my budget and another store's for the same model that can fit my kitchen! It was an awesome experience and we'd highly recommend you to Asia Excel! Well done, Ray!! ??????
Sherman Ong ⭐⭐⭐⭐⭐
Purchased a washing machine from the company. Excellent customer service. Quick reply to all queries. Able to deliver item the next day as I need to use it. Delivery came within the specified time and called half an hour before delivery. Highly recommended! Keep on excelling!
Whai Peng Lieu ⭐⭐⭐⭐⭐
Asia Excel has a good selection of sanitation and kitchen ware and is very competitively priced! I got all my sinks, toilet bowls and taps for my new place from here. Service is good and delivery was prompt. Will recommend to my family & friends.
Casey Chua ⭐⭐⭐⭐⭐
Asia Excel is a good company not just selling you things but always advise you on the right thing to buy. Has been a repeat customer with Asia Excel for the past 10 years. Good job and keep the excellent service standard up!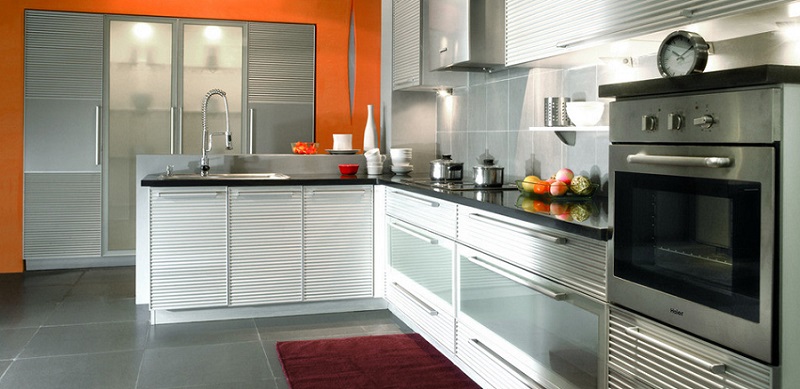 Image © Asia Excel Singapore
As can be seen, the professionalism of Asia Excel is pretty self-explanatory. Therefore, should you encounter any problems after your purchase, please feel free to approach them and they will try their ultimate best to solve them. If you are unsure which product would be the best fit for your needs, they have friendly and knowledgeable retail teammates readily available to assist you. They will give you all the information you need to make a decision that you are happy with.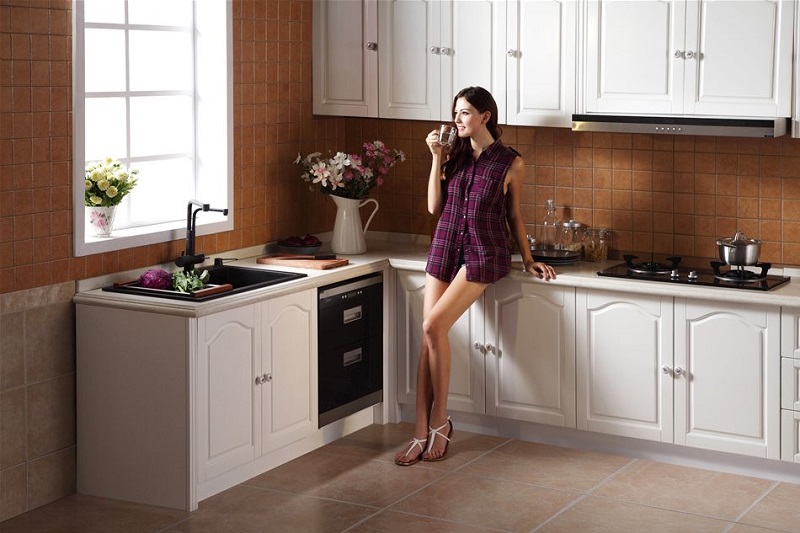 Image © Asia Excel Singapore
At Asia Excel, customer satisfaction means a great deal to them. They are always here for you and they want you to feel at home with them! Opens daily from 11am to 9pm, interested customers may reach them by calling +65 66650107 or sending an email to sales@asiaexcel.com.sg for further enquiries.
Request for quotes and we'll match you with a selection of Interior Designers!
Previous
How to Keep Your Glass Furniture Shiny As New
Next
Big Or Small, Leong Yik Does It All!