Christmas Gift Guide - 15 Gift Ideas For A Cozy Merry Christmas
Home Appliances & Tech
2572 views
2572 views
Christmas 2021 is around the corner; no matter where you are spending it, it's a season for gifting and a season to be jolly! Here's a gift guide for 15 gift ideas for you and your loved ones to have a Cosy Merry Christmas!
1. Ruhens V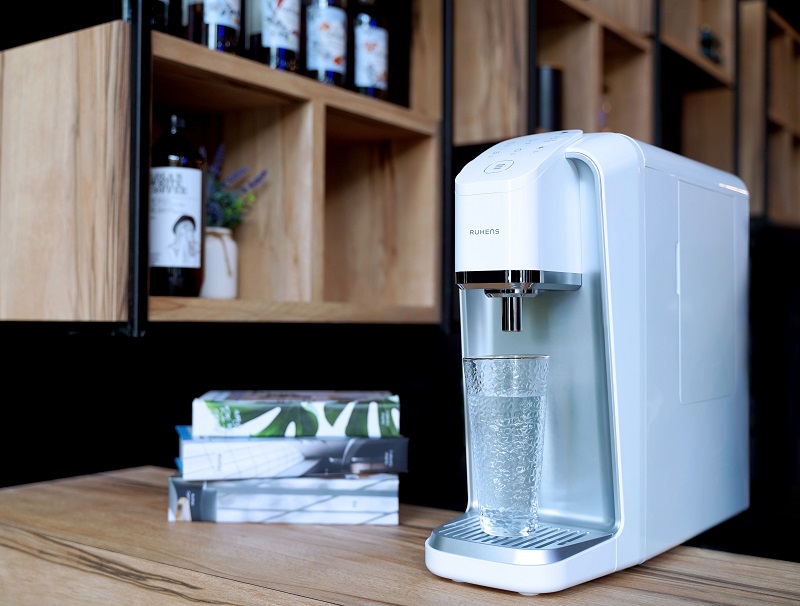 Ruhens V (Frosted Silver)
Because your loved ones deserve clean, purified water.

The Ruhens V is a tankless multi-temperature water purifier, able to dispense up to five different temperatures. It also automatically dispenses three fixed amounts of water.
With its removable faucet and automated sterilization, you don't have to worry about your purified water being polluted.
It also has a filter change indicator that reminds you when you have to change the filter, so that you can have the most optimal filtered water all the time.
Comes in five colours, with Frosted Silver being the latest and a Singapore exclusive.
Available at Ruhens Showroom & Online Store: https://www.ruhens.com.sg/v-series
2. Ruhens Vitamin C Scented Showerheads
Ruhens Vitamin C Rose Scented Showerhead

Enchant your loved ones with a spa massaging effect.
The Ruhens Vitamin C Scented Showerheads comes in three scents - rose, lavender and lime.
It is able to filter 99.9% chlorine and harmful particles, and infuses water with Vitamin C to help in reducing hair loss and moisturising the skin.
Experience spa massaging effects from increased water pressure and enjoy its calming effects with naturally derived essential oil filters.
Available at Ruhens Online Store: https://www.ruhens.com.sg/product-page/scented-showerhead
Price: $138.03
3. SHARP Cube Air Purifier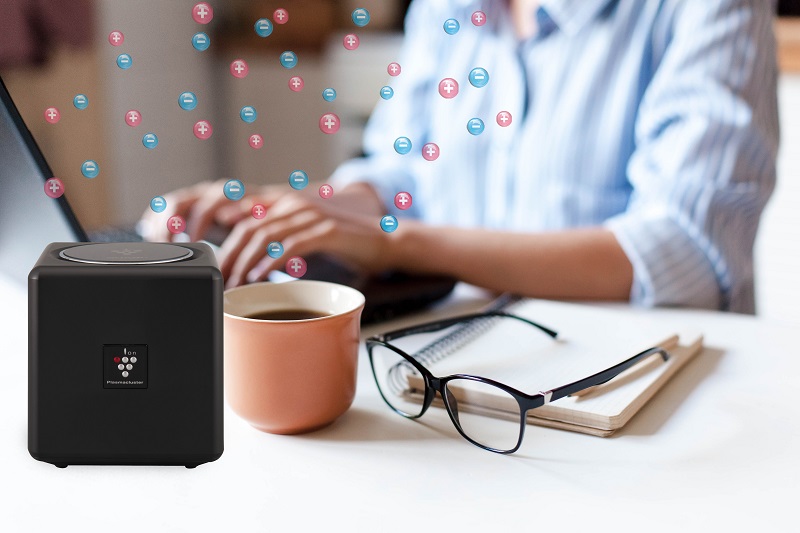 SHARP Cube Air Purifier
Keep your loved ones safe with purified air.
At just 90mm x 90mm x 95mm, the SHARP cube air purifier is made to fit into study tables, small closets, shoe cabinets, and other personal spaces.
Even with a small gathering, it is still important to purify the air and keep everyone safe. Small yet powerful, the Sharp Cube Purifier is able to emit up to 50,000 ions when operating under full power.
Made to be easily used, it can be wall-mounted or kept standing on surfaces. It can also be operated with mobile batteries, enabling it to be kept in spaces such as cabinets, closets and more. This helps to remove odour from these spaces as well as to keep them safe from viruses and bacteria.
Available at SHARP's Lazada, Shopee and Qoo10 official stores and authorised retailers
Price: $299
4. SHARP Microwave Oven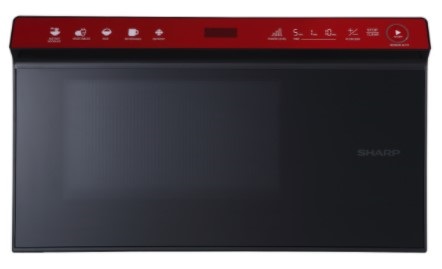 SHARP R-2235H(R) Microwave Oven

Cook and reheat meals at your convenience. SHARP's microwave oven is equipped with a user-friendly Friendly Top Control that is easy to see.
It comes with Five Auto Programs for Instant noodles, Vegetables, Rice, Beverages, and Defrost. It also comes with a One-Touch Reheating Sensor for easy reheating and cooking without having to manually set the timer.
It comes with a tinge of red which is absolutely suitable for Christmas.
Available from 6 December 2021 at SHARP Lazada, Shopee and Qoo10 official stores and authorised retailers
Price: $179
5. SHARP Anti-Fog Face Shield (Made-in-Japan)
SHARP FG-F10M Anti-Fog Face Shield
Keep your loved ones protected with SHARP's anti-fog face shield, designed to reduce reflection and fog and provide extra protection from harmful viruses and particles in the air.
It gives an absolutely transparent view of your surroundings thanks to SHARP's special film processing technology, manufactured from the brand's LCD panel technology in Japan. This also significantly reduces sunlight reflection and glare.
It weighs only 14 grams and is compatible with glasses.
Available at SHARP eStore: https://estore.sharp.sg/product/face-shield-made-in-japan/
Price: $55 (Usual Price $69)
6. Sholayered Diffuser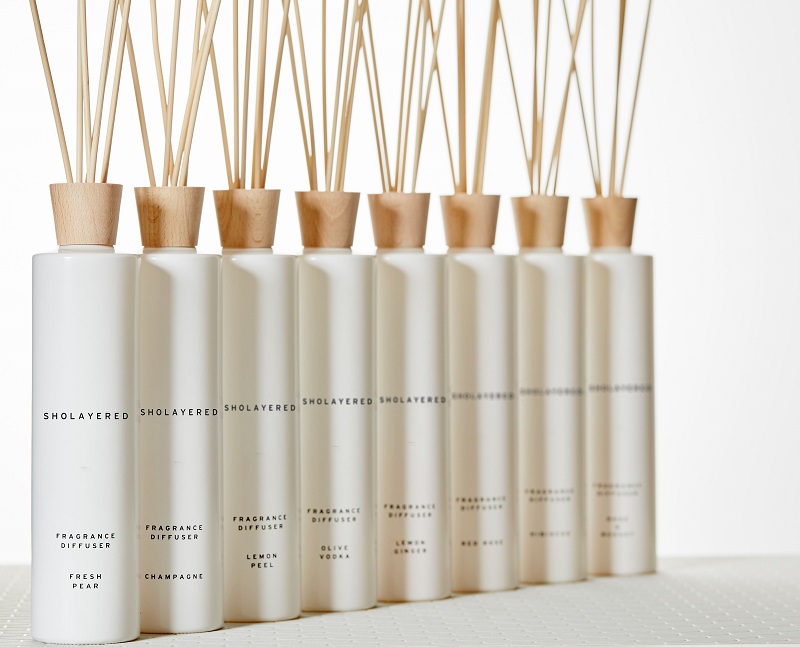 Sholayered Diffuser (500ml)
Fill your home up with lovely scents just in time for Christmas. With the Sholayered diffuser, you can select a different fragrance for each room (entrance, living room, and dining room) and enjoy the different scents coming together. The diffuser's simple and stylish design helps it blend well with any room.
Available at Sholayered online store, Booth at Takashimaya, B1, and Walking on Sunshine
Official Website: http://sholayered.sg
Price: $44 per 100ml, $177 per 500ml
7. Sholayered Candle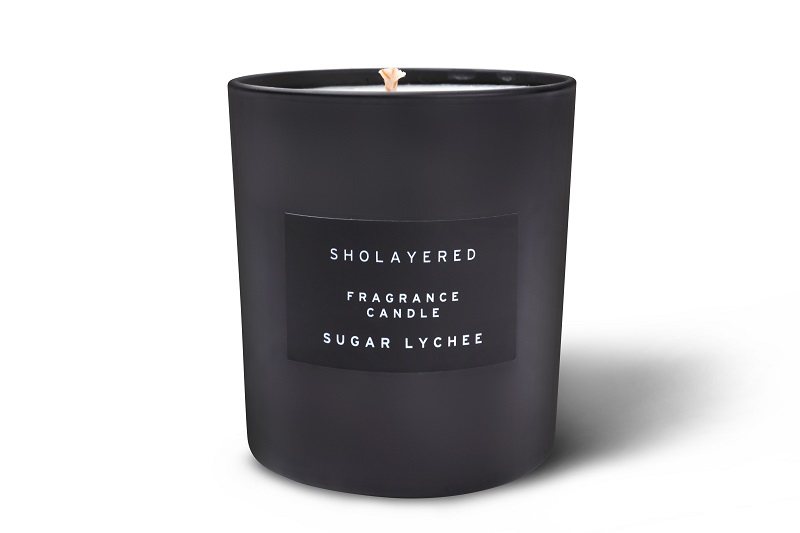 Sholayered Fragrance Candle in Sugar Lychee scent
Let the candle set the perfect mood for your home this festive season with a luxurious fragrance. Each SHOLAYERED fragrance candle is made with soy wax for minimal pollutants and paper wicks for better wax absorption and longer, subtler burns.
Completely assembled by hand, each candle is hand-poured and hand-finished, from container to label to packaging.
Five scents are available – Sugar Lychee, Orange Blossom, Lemon Peel, Mysterious Mix, and Olive Vodka – each made with natural ingredients and fragrances used in their profiles.
Available at Sholayered online store and Booth at Takashimaya, B1
Official Website: http://sholayered.sg
Price: $102
8. Sholayered Hand and Body Wash
Sholayered Hand and Body Wash
Smell good and feel good with Sholayered's unique fragrance during bath time. This hand-and-body-wash set evokes luxurious vibes and creates that perfect spa mood for your personal time.
This set not only possesses a unique aromatic experience but also gently washes and moisturizes the skin.
Effects may vary depending on usage. 
Available at Sholayered online store and Booth at Takashimaya, B1
Official Website: http://sholayered.sg
Price: $46
9. Otterbox iPhone Cases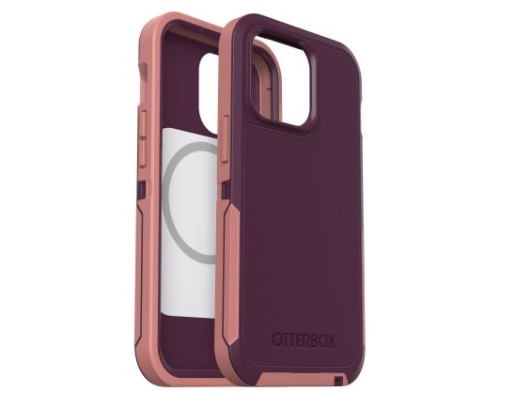 Otterbox iPhone 13 Pro Case, Defender Series XT case with MagSafe
(Colour: Purple Perception)

Protect your iPhones in style, especially if your loved ones have recently gotten the iPhone 13 series.
Otterbox is one of the best-selling smartphone case brands in the US, offering a wide variety of iPhone cases to meet the needs of Apple fans everywhere.
The rugged Defender series, versatile Commuter series, slim Symmetry series, cute and functional Otter + Pop series, and sophisticated Strada Series make up a full line-up of cases to cover new iPhone 13 Devices from daily drops and bumps.
OtterBox also offers cases for MagSafe, with Defender Series XT and Symmetry Series+, with a wide selection of colours and graphics, so that there's a style to suit everyone. OtterBox also offers Amplify and Alpha Glass screen protection to keep the display free from scratches.
Available at Official Website: www.otterbox.asia
Price: $49.90-$99.90
10. Lifeproof iPhone Cases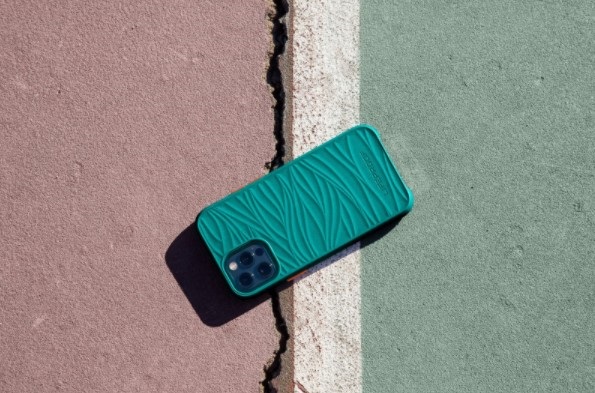 Lifeproof iPhone 13 Case, WĀKE

For the environmentally-friendly ones who also care about their iPhone protection. LifeProof is committed to preserving our oceans by creating durable ocean-based recycled plastic for their cases.
LifeProof WĀKE, NËXT and SEE and FRE cases for the iPhone 13 series are made of recycled plastics, which has led to the repurposing of over 37,500 pounds of ocean-based recycled plastics.
A wide array of LifeProof cases for iPhone 13 are available today including WĀKE, NËXT, NËXT for MagSafe, SEE and SEE for MagSafe, FRE and FRE for MagSafe.
Available at Official Website: lifeproof.asia
Price: $59 - $159
11. Nanoleaf Lines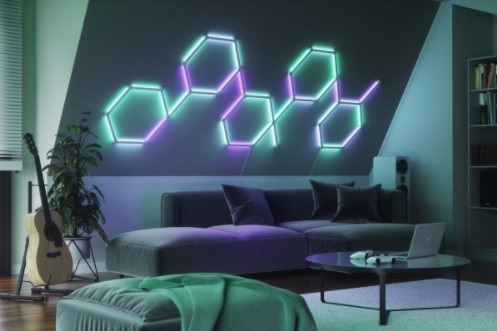 Nanoleaf Lines

Surprise your loved ones with infinite design customisations for the home! Nanoleaf Lines is the newest generation of mood lighting for the home, entertainment, and hybrid workspaces.
These smart backlit colour-changing LED light bars feature stunning RGB illumination in a never-before-seen modular linear form. The ultramodern design coupled with smart technology creates unique and personalized experiences for a variety of living spaces.
Available at:
Physical Stores: Brex International @ Oxley Bizhub, Synced by District @ Plaza Singapura, HipVan Experience Store @ Suntec, BHG @ Bugis Junction, Takashimaya Level 3 & Omnidesk Experience Studio
Price: $339 (Smarter Kits, 9 lines), $109 (Expansion Packs, 3 lines)
12. Casio G-shock GM-2100CH and GM-S2100CH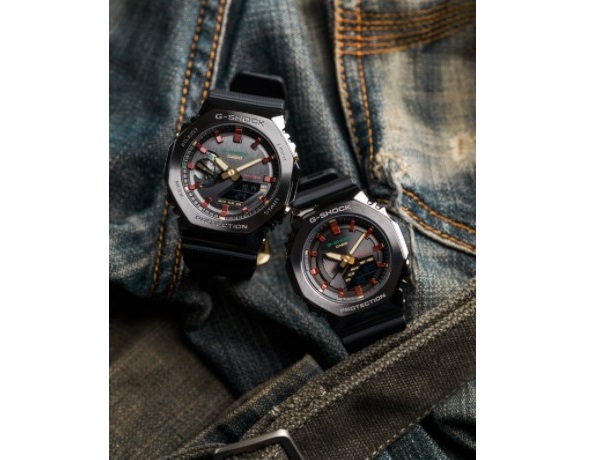 GM-2100CH & GMS-2100CH

If you are or know someone who is a fan of G-shock watches, this is for you.
The GM-2100CH and GM-S2100CH give the classic, well-loved GM2100 and its simpler version GM-S2100 a fresh colour palette for their metal covers. 
Function-wise, these watches come with 'world time' mode that lets you select time from 48 cities. They are crafted with double LED lights for illumination to give you a clear view of the time, even in the darkest places.
They are also shock-resistant and water-resistant (at 200 metres underwater).
Available at G-shock Singapore online store and in stores
Price: $329, $309
13. Oddle Eats - The Santa Parcel with Love Festive Bundle
The Santa Parcel with Love Festive Bundle

What better way to bond with your loved ones than to feast together?  The Hainan Story partners with KITKAT® for a limited edition Chocolate De Beau X'mas Vertical Logcake made with KITKAT®️ and other items.
Look forward to a fuss-free Christmas with treats like Hainanese Crackling Crispy Pork Roulade, Buttered Crust Hainanese Mega Curry Chicken Pie, and Cream of Truffle Wild Mushroom Soup with Mini Crispy Croissants, all ready to heat and serve.
Available till 25 December 2021, the Santa Parcel with Love Festive Bundle for 4-5pax ($168) can be pre-ordered 7 days in advance on Oddle Eats.
Enjoy 25% off selected Christmas Specials, for orders placed from now till 18 December 2021.
Available on Oddle Eats: https://eats.oddle.me/menus/the-hainan-story-chapter-one
14. Oddle Eats - Chocolate Hazelnut Bûche de Noël Logcake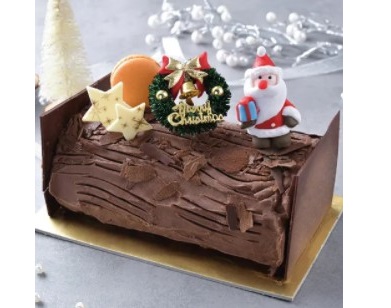 Chocolate Hazelnut Bûche de Noël (Logcake), $42.80

Have yourself a WA-nderful Christmas this year with RE&S Enterprises!
"Wa" means Japanese" — RE&S Enterprises will be offering a plethora of oishii Japanese-infused seasonal mainstays that combines traditional Yuletide dishes with uniquely Japanese flavours.
This year, there are 19 takeaway offerings that you can enjoy at home for a safe and comforting Christmas dinner from Ichiban Boshi, Ichiban Sushi, Kuriya Japanese Market and Gokoku Japanese Bakery.
Chocolate Hazelnut Bûche de Noël (Logcake) is priced at $42.80

Enjoy 10% off logcakes when you order before 12 December 2021.
Available on Oddle Eats: https://eats.oddle.me/menus/a-wa-nderful-christmas-feast-with-res
15. Oddle Eats - The Backyard Set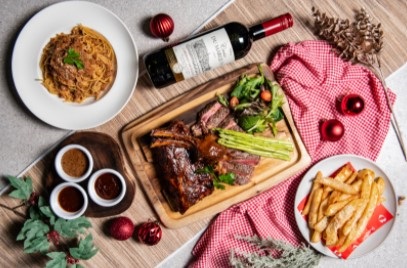 The Backyard Set, $125

Great for two to three persons, The Backyard Set from Rumours Bar & Grill sharing platter will satisfy the carnivores.
It showcases the Australian grass-fed striploin, which has a gorgeous marbling and a melt-in-your-mouth texture. The half slab of Rumours' signature BBQ Pork Ribs is marinated then sous vide for eight hours to achieve a tender and juicy meat. Drench the meat with the Rumour Bar & Grill's homemade BBQ sauce.
The BBQ Lamb Rack comes with a lovely homemade Indonesian sweet and spicy BBQ sauce. There is also the delightful pasta dish Spaghetti Meat Sauce, made with homemade Japanese style meat sauce with AU grass-fed ground beef, fresh tomato, red wine.
Accompanied by a bottle of Croix Du Marquis, Cabernet Sauvignon 2018 (Gironde, France).
The Backyard Set is priced at $125.

Available on Oddle Eats: https://eats.oddle.me/menus/rumours-bar-amp-grill
Enjoy your Christmas 2021 shopping!
Request for quotes and we'll match you with a selection of Interior Designers!
Previous
Why Co-Living Will Trend in 2022
Next
7 Easy Ways To Go Green At Home