Doors - Arguably the Most Used Part of the House
Interior Design & Decor
1998 views
1998 views
In was reported in a TODAY article, published on 05th June 2019, that homeowners could expect 'sleeker and more modern fittings' as part of efforts by the Housing and Development Board (HDB) to provide quality and well-designed public housing units.
The new-look fittings are on offer starting from this February's Built-To-Order, and flats are expected to be completed in 2023. One of the changes that will be brought in will come in the form of a laminated timber door.
This article will take this opportunity to share the interesting facts about doors in general, and hopefully, homeowners like you can find some exciting information.
At the same time, may these facts below assist you in choosing the door of your preference.  
Facts About Doors
Doors are often overlooked, but yet they are an essential part of our life. It is thus, pleasant to note that HDB is taking the lead to make this change. In the future of Singapore's public housing,
doors will come in more modern designs
to fit the newer look of the flats.
To show what impact doors have on your life, check out these facts and figures about your humble door. Do you take your door for granted? It is a significant part of your house. It is just there. It is constant, in a sense, it does not change, and it does what you ask of it.
That is about to change in the upcoming upgraded HDB's units. Homeowners will get scratch-resistant laminated timber doors, replacing the older timber-veneer doors in older flats.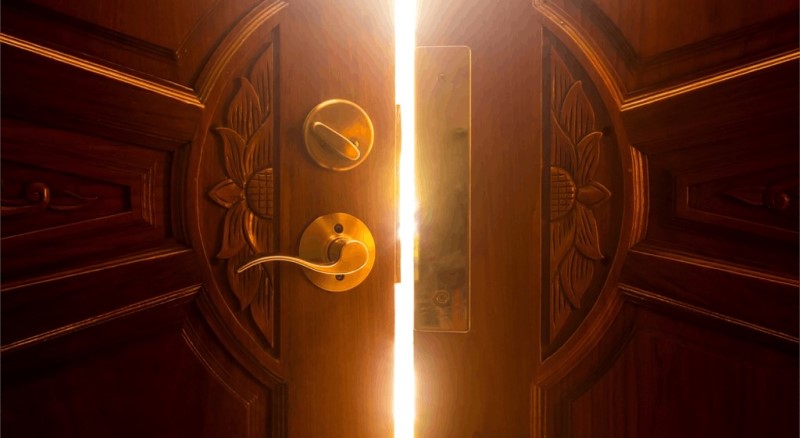 Image via: National Geographic   

Can you imagine life without doors? How do you get in and perhaps more importantly, get out? Doors can be exciting; they can lead you to places, sometimes to an adventure. And like most of us, doors bring the security and comfort of our home.
In history, Janus is known as the Roman God of beginnings, ending, doors, and transitions. To honor him, Romans built their doors to swing into their homes, to welcome Janus and their guests. And, if a Roman did his country an excellent service, he will be honored with a door opening outwards, symbolizing his help to the empire.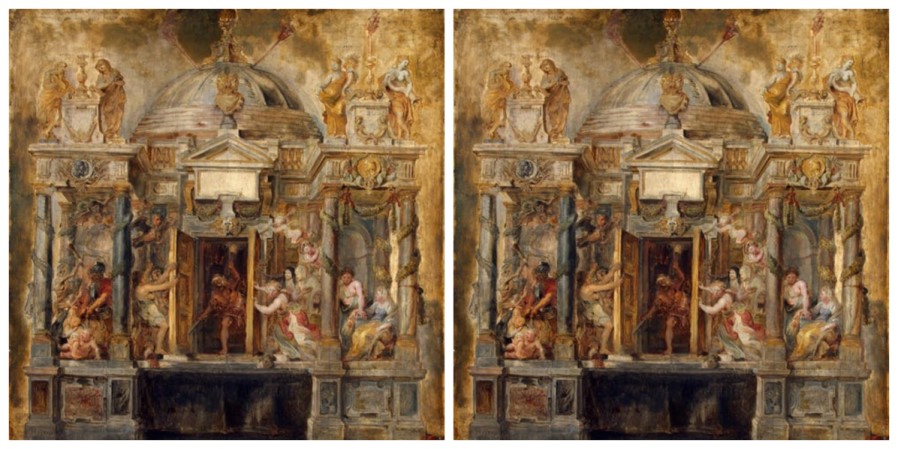 Image via: The Conversation   

Doors are often featured in dreams, usually referring to a new opening. If you are to experience a locked door in your dream, it could mean you have missed an opportunity.
This is the fact that doors are regarded as a symbol of hope and opportunity, as well as being synonymous with communication and liberation.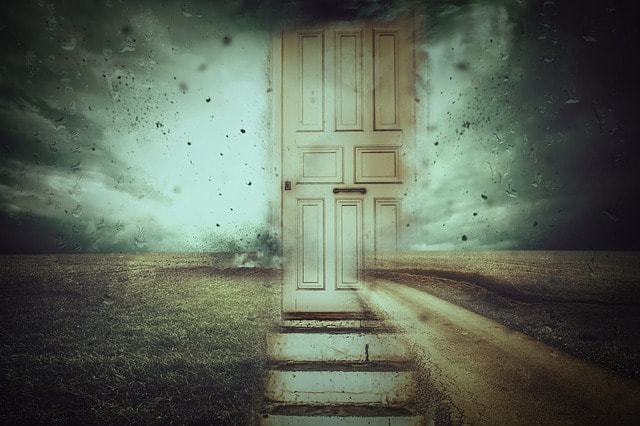 Image via: Jill McCabe Johnson   
Have you ever experience having a door slammed in your face? Well, that experience typically demonstrates an angry ending. According to Collins; if someone shuts or slams the door in your face, it means the person refuse to talk to you or give you any information.
Ancient Egypt is considered the home of the first doors, even though they were straightforward compared to today's doors.
In an article back in October of 2010, it was reported that a 5,000-year-old door was found in Europe. It was excavated in Zurich and was aged by the tree rings in the wood. Harsh climatic conditions at the time meant people had to build solid houses with stable doors to keep out much of the cold wind.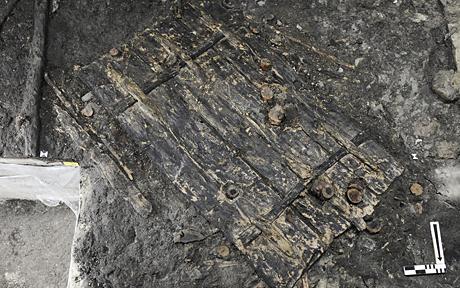 Image via: The Telegraph   
The world's most massive door is 465 feet high and takes 45 minutes to open or close. It is reputed to be those of the NASA Vehicle Assembly Building at the Kennedy Space Centre, on Merritt Island, Florida, in the United States of America. NASA is setting records, as always, but this time with doors. Guess this is why they say patience is a virtue!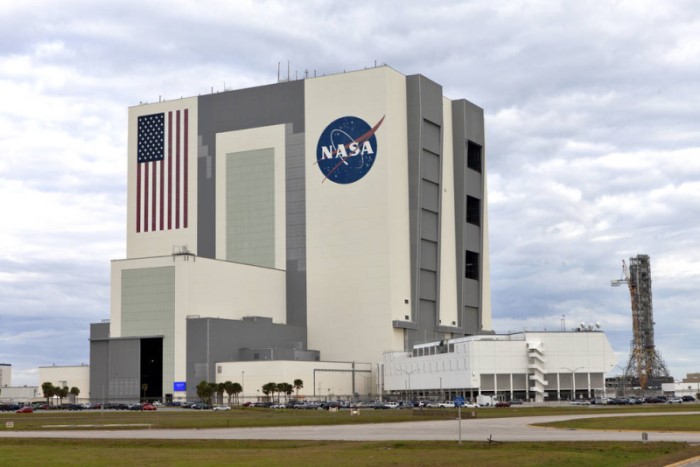 Image via: NASA   
Types of Doors
Ok, let's move on from the facts about doors to the kinds of doors that are commonly found in Singapore.
First up – Framed and Panelled Doors. They are durable in the frame and will give an attractive appearance. These are widely used in almost all types of buildings.
Stiles and rails are grooved along the inner edges of the frame to receive the panels, and these panels are made up of timber, plywood, glass or other suitable material.
Next – Glazed doors. They are generally provided in interior wall openings or hospitals. The interior of the room is visible through glazed doors, and light also passes through a translucent portion of the door. These doors may be wholly or partly smooth and partly paneled.
The sliding door is another typical one in Singapore. Sliding doors may have one or more sliding shutter depending on the opening available. With the help of guide rails and runners, the sliding door, as the name suggests, slides from one side to the other.
Traditionally, timber or wood has been the mainstay for the manufacture of doors. Its main advantage has been the ease with which the carpenters can make it. There are varieties of wood available in the market, and selection should be based on one's budget.
The wood door can be used for all locations in the house but best placed for exterior areas like the one below.  
Image via: BTDW   

Final Word
Doors are probably the most used aspect of your home. Doors are regularly opened and closed and as a result, are exposed to a lot of wear and tear. It is thus no surprise that homeowners might face problems with their doors. It might be as simple as tightening a loose screw or replacing your door entirely.
Hence, it is best to have a stable door and one that is installed by professionals. Because, last I checked, no one likes a squeaky door, especially when you are all alone at night, and suddenly notice your squeaking door open by itself!
So, the next time you go through a door, think about the impact that door has on your life – In all sense of the word. And if you still need any recommendations on doors, please browse the RenoTalk's professional page.
Request for quotes and we'll match you with a selection of Interior Designers!
Previous
Bertoia Bar Stool Graceful Casualness that Captivates the Eye and Enhances the Interior
Next
Kitchen Countertop : At The Heart Of Your Home