Get Interior Design Right With First Dot Design!
Interior Design & Decor
2042 views
2042 views
(Guest Writer: Zee Noor)
Have you ever tried to bring someone in to help with an interior design project? Perhaps, you have engaged an Interior Designer?
For one, there are many interior designers out there, and each boasts of their specialty. However, what makes them stand out from the competition?
Looking for interior design services can be a daunting task. In the profession of interior design, word-of-mouth and positive reviews are impactful in lifting one interior designer over the other.
Image via: First Dot Design
Some homeowners will scour the market for the best possible deal, but more often than not, the cheapest deal does not mean the best. There are only a few differences between each interior design company – some subtle, some significant.
Will the chosen interior design company be able to make any functional changes right off the bat? Are they able to redo a room, a kitchen, or a bathroom? Or, somewhere else like the bedroom and living room. Most importantly, can they manage the whole project?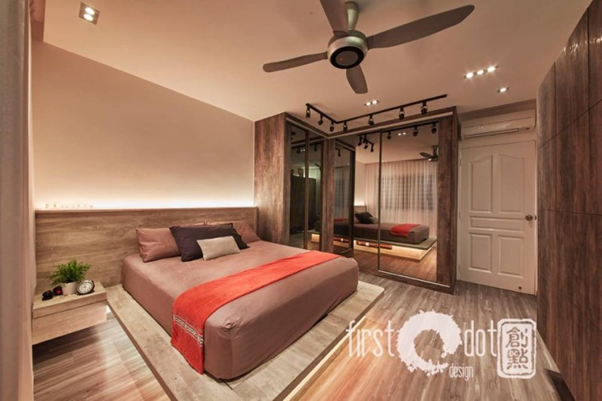 Image via: First Dot Design
What Makes An Interior Design?
Interior design is not just about aesthetics. It involves tasks such as selecting colour schemes, purchasing new design items, arranging furniture layouts and, hanging wall art. Interior design is used when a homeowner wants to spruce up an existing space that needs to be updated or redone.
A good well-thought interior design brings any homeowners design inspirations to life, even if it is a simple room makeover. Interior designs should also be able to assist homeowners in choosing a color scheme and accessorize.
An interior design must allow comfort to respective design recipient. For example, the spatial planning of interior design should help to design and renovate the interior of a house effectively. This includes the drawing up of the initial floor plans to placing the last decorative accent.
Image via: First Dot Design
A large part of interior design focuses on space planning. Remember, interior design is not merely about enhancing the look of a room; it serves to strengthen the function of a room or area.
This is a process which includes conducting an in-depth analysis of how the current space is being used, as well as any functional changes that should be made in a redesign or renovation. The process also includes changing a layout to achieve better functionality or usage throughout the space.
Interior design also focuses on the decorative details. Thus, it is a good idea to engage an interior design company that can fully understand your decoration needs. One that is skilled in whipping out a room into many visual shapes and spaces.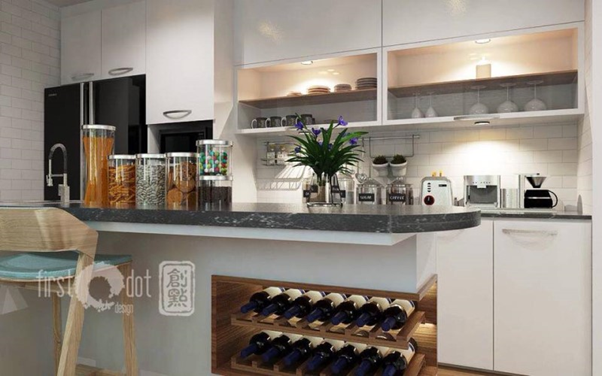 Image via: First Dot Design
A general agreement between an interior design company and a homeowner should only be forge after establishing what the latter wants.
And throughout the course of the project, a representative from the interior design company, preferably the interior designer, should maintain an open channel of communication. This is one way to communicate changes and suggestions from both parties to ensure that the client's needs are met as best possible.
Interior designers work closely with contractors to help achieve the look the client desires, whether that client is designing a residential home, an office, a hotel, or any other interior space. Hence, these interior designers should be willing to acknowledge the client's requests to create themed renovation work, whatever that may be.
Image via: First Dot Design
You may also want to check if the interior design company work with upholsterers and other industry professionals. Most importantly, a client must be kept informed on the progress of the project, and the client must be able to intervene at any stage of the project.
In gist, a client must view an interior design company as an expert who can produce an entirely new look into their existing space.
As you decide on which interior design company to work on your project, be it renovation or remodeling, it will help to recognize the expertise of each company. Let's take a look at one such company – First Dot Design.
Image via: First Dot Design
About First Dot Design
First Dot Design was set up in the year 2015, and their team is made up of talented individuals that have excelled in the sphere of interior design and renovation works.
Their specialization includes space planning, furniture design, architecture, and more.
They provide premium service to all with regards to any interior designing and renovation works and can help you in redesigning your space from the ground up, as well as navigating the day-to-day details of the renovation.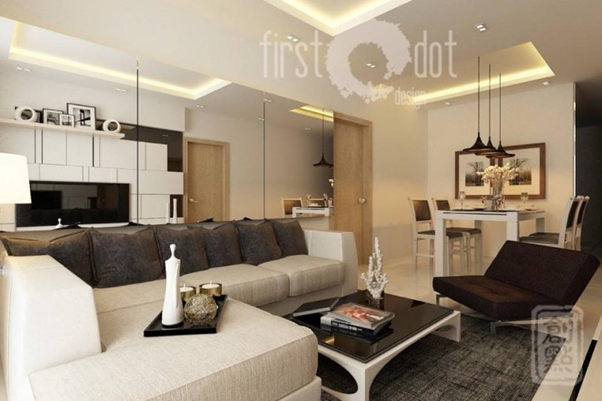 Image via: First Dot Design
Home renovation is not an easy decision to make, and thus, it is best to engage the services of an interior designer or a contractor. An interior design company such as First Dot Design, is your best choice if you require guidance beyond aesthetics.
If form and functionality are crucial to your renovation needs, a professional, such as First Dot Design is who you should engage. Whether it's a visually appealing living room, functional kitchen design, or a kid-friendly bedroom, First Dot Design takes charge of every aspect of the job from planning, supervision of work to finalizing the décor.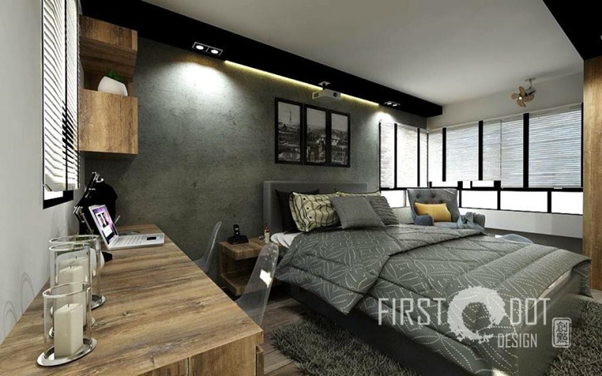 Image via: First Dot Design
Conclusion
Ultimately, the interior design company you decide to engage is a matter of individual preference. They will oversee the entirety of the project themselves, coordinating and supervising the work while keeping their clients informed of the progress.
Because of the higher level of autonomy assigned to these interior design company, you ought to be freed of the significant amount of commitment that would otherwise be needed in overseeing the progress made by contractors instead.
There might be similarities, but in general, every interior design company is different. You should research interior design companies and find out what are the services they offer.
As always, we recommend that you do your best to look over design portfolios, read reviews, and get your questions answered before deciding which company is the best fit for the job.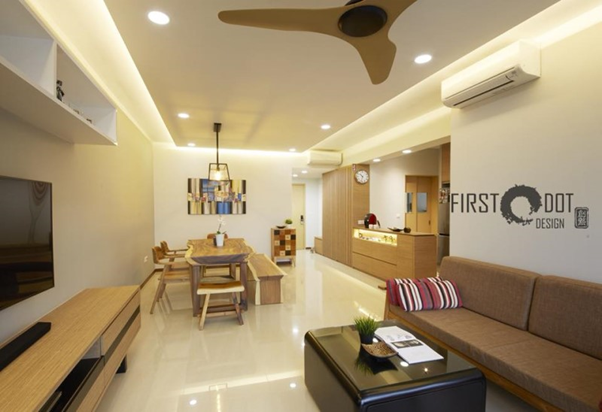 Image via: First Dot Design

Request for quotes and we'll match you with a selection of Interior Designers!
Previous
Best Decoration Tips For a Stunning Home Office
Next
The Guide To Moving House In Singapore (checklist included!)