The Ultimate Guide to Better Sleep
Interior Design & Decor
8975 views
8975 views
A good night's sleep is just as vital as regular exercise and a healthy diet. Research shows that poor sleep has immediate negative effects on your hormones, exercise performance and brain function.
The world has finally woken up to the importance of sleep, especially when it comes to living a healthy, happy life. But, for the two-thirds of people who reportedly suffer with sleep-related problems, getting some shut-eye is easier said than done.
Did you know that it can also cause weight gain and increase disease risk in both adults and children. In contrast, good sleep can help you eat less, exercise better and be healthier. Over the past few decades, both sleep quality and quantity has declined.
In fact, many people regularly get poor sleep. But fret not, every problem has its solution. These are the many solutions or cure to your sleep troubles;
Choosing the Ambiance for Better Sleep
Ambiance
Sleep
is for the
weak
!
You've surely heard of this one before. This sentence isn't entirely true.
Sleep
is a very important aspect in our daily lives.
It allows us to recharge, re-energize, and restore our body and minds for the activities the following day. With that said, there's been a growing trend of placing importance on improving one's sleep quality.
This is especially important in this day and age where we bring our electronic devices to bed with us instead of our teddy bears. Electronic devices can and will disrupt one's sleeping habits.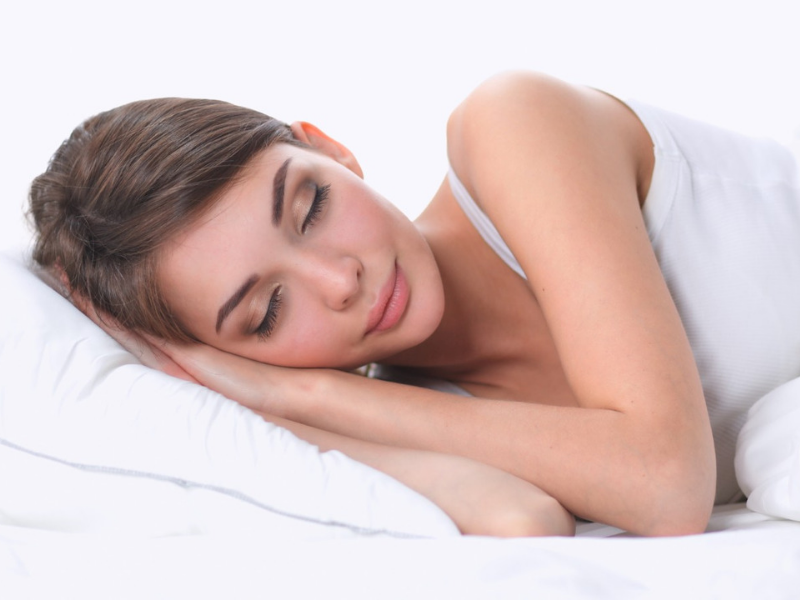 Image via edition.cnn.com
Now with that out of the way, let us look at the ways to improve your
sleep quality
. The most important thing you need to know is the
ambience
of your
bedroom
plays a vital role in allowing you to get better sleep.
How do you improve the ambience of your room for better sleep? Here's how:
Clean up Your Clutter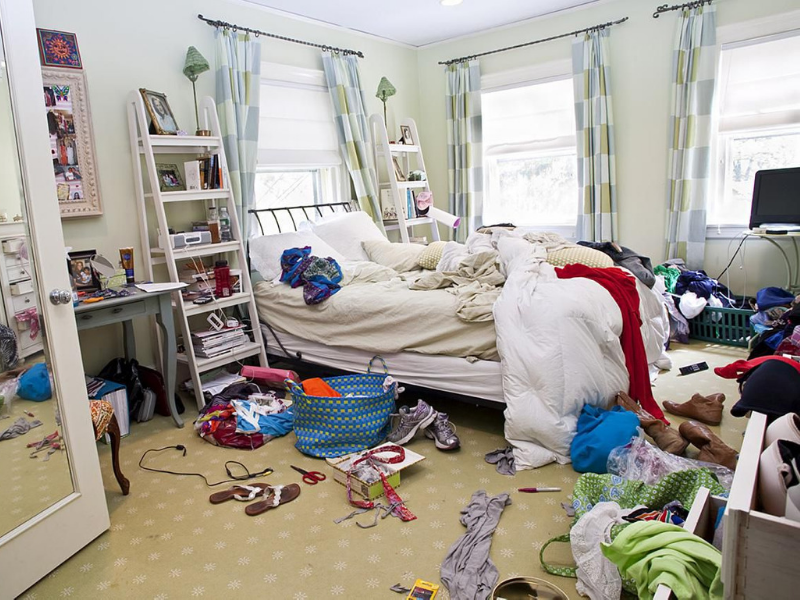 Image via thespruce.com
A
messy room
is going to screw with your
psyche
, and especially your
sleeping habits
. Your room isn't a gym, office, or playroom.
To first get yourself into the mindset of sleeping well, you need to remove the distractions. We're talking about treadmills, computers, and work desks.
Additionally, you could even move your television out of your bedroom. After all, your bedroom is your sleep sanctuary and not your living/tv room.
Image via onekindesign.com
Having your
bedroom
as the go-to place for other activities will only lead to your
brain
associating the room with things other than
sleep
.
If you work in your bedroom, you better believe that your brain is going to associate your bedroom with your work.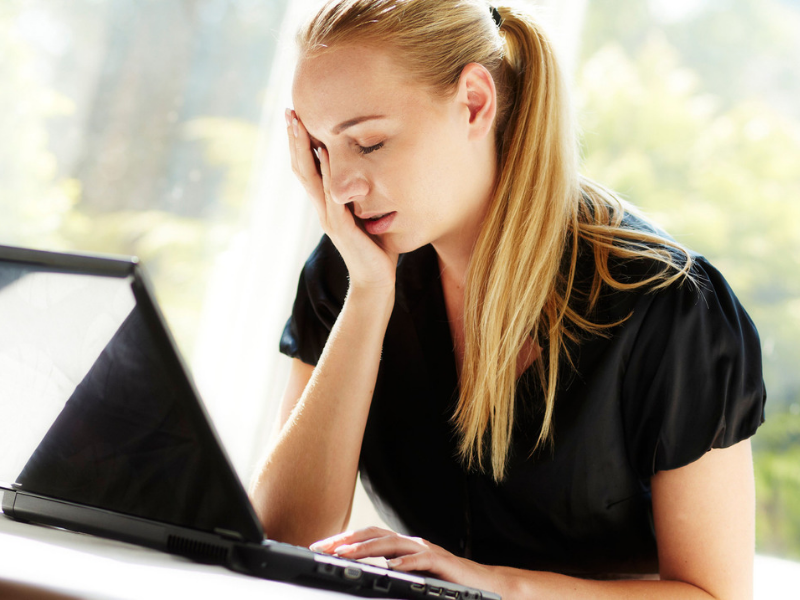 Image via local-records-office.com
Working on a
tough
and
stressful project
? Chances are, you'll be feeling anxious before you go to bed because you correlate the
room
with your
work
.
It's a downward spiral from there. Lack of sleep means fatigue, and fatigue is going to affect your work the following day. In the end, this vicious cycle will continue until YOU make the change.
Furthermore, removing your TV from your room may seem extreme, but it does help in many ways. For one, it's way too easy to flick a button to turn it on.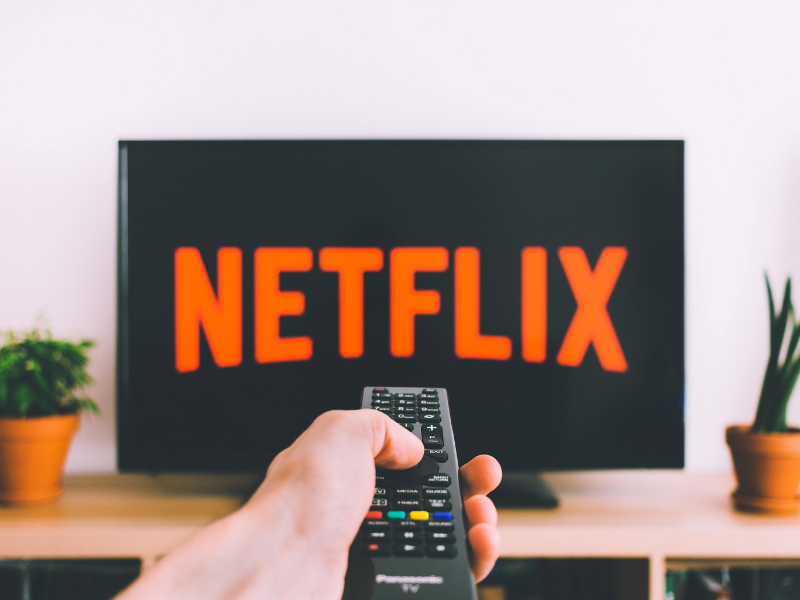 Image via wkndbinge.com
Are you prone to
binge-watching
your favourite
Netflix
shows? Perhaps you've found a new and engaging show that you like? TV programs can keep your
mind awake
longer as you'll be engaged in the content of your television screen.
Moreover, the light from your TV can cause your body to slow down melatonin production, a hormone that promotes sleep.
Trust us, you'll get much better sleep if you skip your TV shows before bed. Our advice is, avoid clutter and avoid your TV, and you'll be golden.
Electronics Affects your Ambience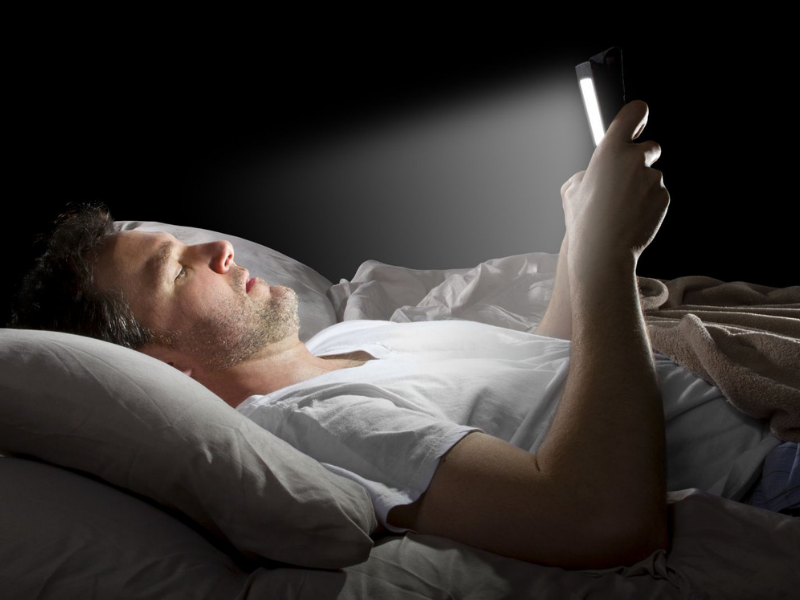 Image via health.harvard.edu
Show of hands, who's guilty of looking at their
devices
before bed every day?
In this day and age, it's extremely easy to fall into the bad habit of
over-relying
on your
smart devices
.
You wake up, you check your social media. You go to lunch and check your emails while waiting for your food. You're in bed and ready to sleep, how about a quick search on your favourite celebrity news?
Image via glwswellbeing.com
In the same way that
television
affects your mind,
electronics
are also bad for your
sleeping habits
. Most
electronics
emit the same
sleep-stealing light
that TVs emit.
What's worse is that smartphones are far more engaging and addictive as compared to TVs.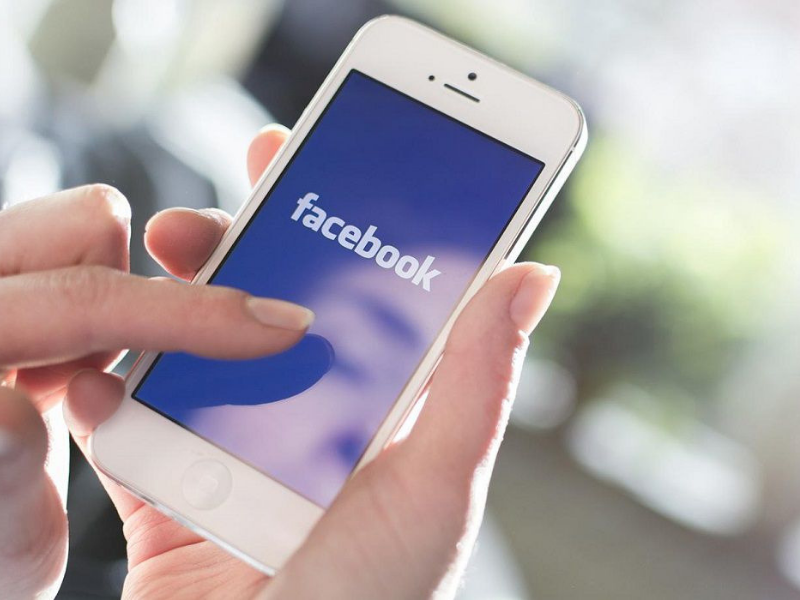 Image via socialbarrel.com
With the advent of the almighty
Internet
, you'll be able to look up any content at the touch of a screen. Our suggestion?
Place your electronics out of reach before you go to bed. Even better, how about just leaving your electronics outside your bedroom?
The ambiance of your room will definitely be feeling a lot more sleep-friendly without the distractions of your electronic devices.
It's almost assuredly a good way to lose your quality of sleep if you look at your smartphones before bed. So stave off the urge to check your social media before bed. Liking your neighbour's cat's pictures can wait till the morning.
Keeping It Dark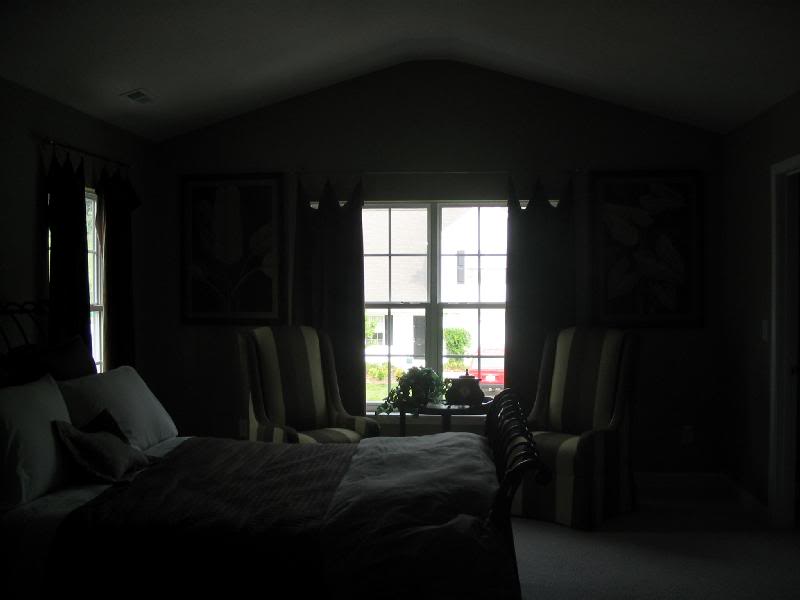 Image via teencullendarkbedroom.blogspot.com
Speaking of
light
, the best way to get a
good night's rest
is by eliminating as much of it as possible. That means leaving your
night lights/lamps
off and closing up your
curtains.
Heavy curtains and blackout blinds are the best for this situation.
Image via blogs.psychcentral.com
And if you didn't heed our earlier
advice
of leaving your
phone
out of the
bedroom
, a helpful tip is to flip your
phone
(screen face down) over.
Many phones light up when there are incoming notifications. This can distract you and even wake you from your slumber.
Better yet, if your phone has a "Do Not Disturb" option, we'd recommend activating it before you go to bed each night.
Make Your Room's Ambience as Comfortable as Possible
Image via blog.thebrick.com
Noise
,
humidity
, and
temperature
. These are external factors that could influence the
quality
of your
sleep
. For instance, too much
background noise
or even not finding the
sweet spot
on your
bed
will make it harder for you to
fall asleep
.
Image via apartmenttherapy.com
Unfortunately,
noise
is fairly unavoidable. Whether it's your old house making those
eerie creaking noises
, or even your neighbours having their
daily bicker
,
noise
can prevent us from getting to
sleep
. In the worst case,
noise
can wake you up from your
deep snooze
.
Though, in truth, it's not actually the noise that prevents sleep. Rather, it's the inconsistency of background noise or the lack of it that can be disruptive.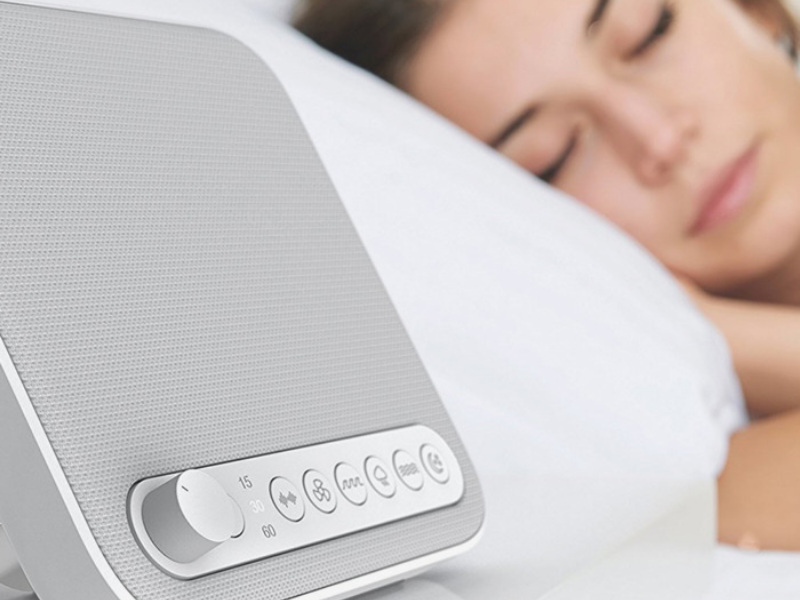 Image via nymag.com
If your
sleep environment
has
noises
beyond your control such as
noisy neighbours
or
traffic
, try
sleeping
with a
sound machine
. These machines produce
soothing
,
mellow sounds
that help you to relax.
At the same time, they're really useful for drowning out the annoying background noises that may wake you from your sleep.
Otherwise, if you prefer listening to music, we'd suggest setting your player on a timer to turn off a short time after you normally fall asleep.
This will eliminate the chance of a sudden and inconsistent sound from waking you up.
Image via healthline.com
Alternatively, if you can't stand any
noise
at all, we'd suggest wearing
earplugs
. Be warned though, you'll be blocking out all sources of
noise
. You might miss your
alarm clock
ringing!
Temperature
Image via thejakartapost.com
In general, your body's
temperature
starts to drop as it prepares to enter its
sleep
phase. To aid your body and subsequently, improve your
sleep quality
, keeping your room a
cool temperature
is vital.
Sleeping
in a pool of sweat is never fun, we say.
There are a few ways to do this. Firstly, you could turn on your air conditioning and set a timer to turn it off after you fall asleep. Once you've fallen asleep, chances are you'll continue sleeping till you wake up in the morning.
If air conditioning isn't possible for you, we'd suggest skipping the pajamas. Going commando as you sleep will help cool your body down easier. And you won't be restricted by the fabric of your nightgowns and pajamas. A win-win in our book!
Change your Mattress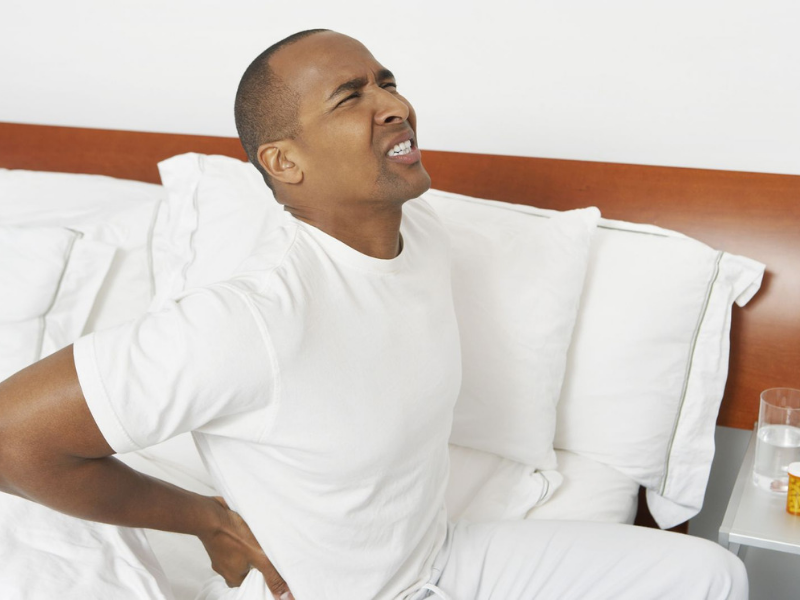 Image via health.harvard.edu
This is a very important and often forgotten point. If you're waking up all sore and stiff, it may be time to replace your
mattress
and/or
pillows
.
Most mattresses can last up to 10 years, but if your mattress is of poor quality i.e. lumps, sags, or rips we'd suggest replacing it sooner rather than later. Replacing your mattress is especially important if your current mattress is giving you lower back pain; for mattress ideas, here are some mattress suggestions for lower back pain.
On the other hand, if you find yourself constantly fluffing your pillow throughout the night, it may be time to go pillow shopping.
Having good quality mattresses and pillows is very important for your quality of sleep. After all, we spend a third of our lives sleeping. It's important to get the most out of our time sleeping by choosing the right mattress.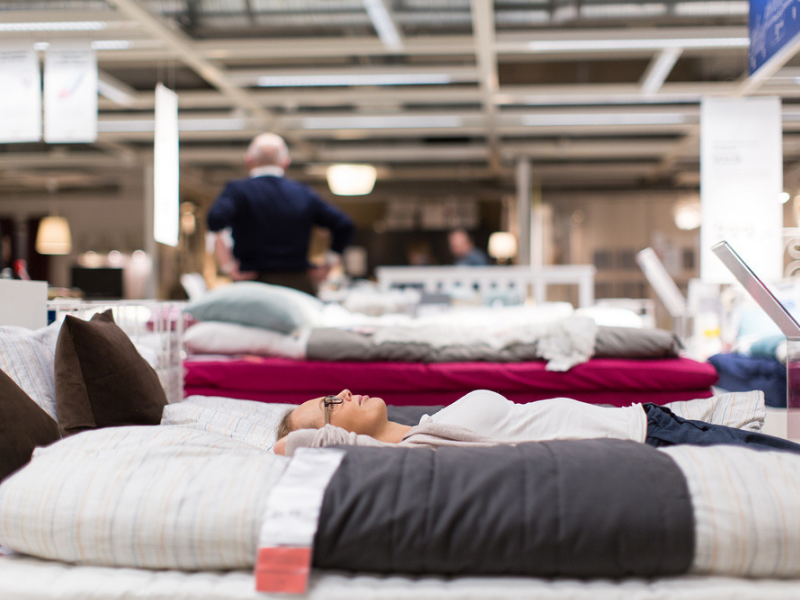 Image via besthealthmag.ca
While we understand that buying a whole new
mattress
may be
daunting
and
pricey
, it's definitely worthwhile to get the
best
that you can
afford
.
Choosing a mattress comes down to personal preference. Whether you like a firm or bouncy bed, there is always a mattress out there that fits your needs!
Add Some Colour to Your Bedroom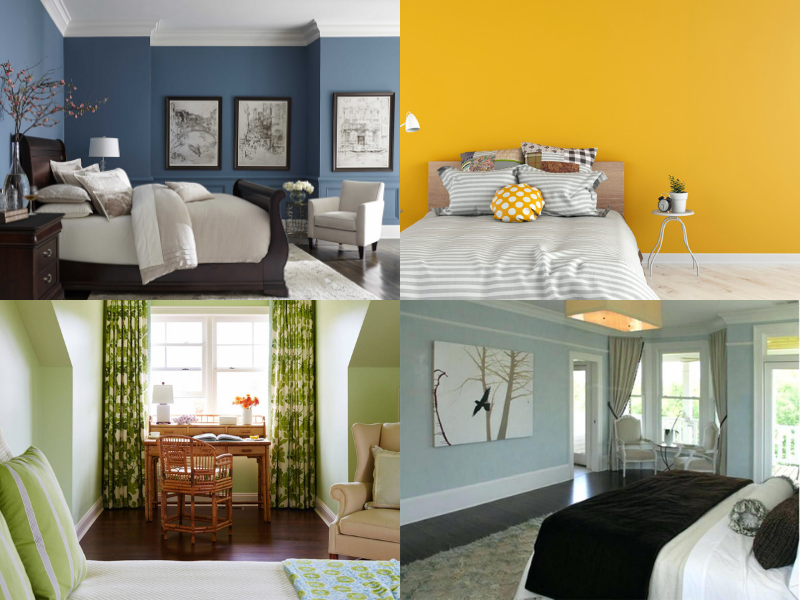 Images via havertys.com, wow1day.com, homedit.com, lamaisongourmet.net
It's no secret that the
colour
of a room has an
effect
on your
mood
. The same can be said for the
amount
of
sleep
you get.
Calming and relaxing colours such as blue, yellow, and green will help you get the most sleep. These colours can help to put your mind at ease as you're trying to sleep.
And these colours will also go a long way in improving your bedroom ambiance.
Images via hgtv.com, homedit.com, praveenkumar.me, home-designing.com
On the other end of the spectrum, certain
colours
could also
negatively influence
your
sleeping patterns
. We're talking about
colours
such as
purple
,
brown
, and
grey
.
There are theories that suggest that the colour purple sparks the creative mind, whereas brown and grey are often associated with feeling down.
So do us a favour and check the colour of your bedroom. If your bedroom has one of the "negative" colours we've mentioned, we'd suggest painting it a soothing sky blue or a tranquil green.
Improving one's sleeping habits doesn't happen in a day but you're definitely on the right track by improving your bedroom's ambiance.
A relaxing and chill ambiance in the bedroom not only promotes a better quality of sleep, but also a healthier mindset.
We definitely feel that improving your bedroom ambiance is the first step towards adopting a better and healthier sleeping habit.
Choosing The Right Bedding
Your
bedding
is important for you and your body. It also determines your sleeping patterns, and the quality of your sleep. There are
several areas
you will have to look into to see what works best for you.
1. Choosing the right material for your bedding
Image via Pixabay
Your bedding's
material
matters as it
decides how fast your fall asleep
and the
quality
of sleep you will have. Most bed linen fall within the categories of
cotton, silk, or linen.
Each has specific functions, which can be decided by your personal preference.
"Cotton, silk, or linen are all natural fibres, which are breathable; thus helping to regulate body temperature," said Sue Smart, resident bedding expert at LuxDeco.
Egyptian cotton comes across as one of the best bedding materials to date. Experts 'claimed' Egyptian cotton is a classic, freshly-made, pure cotton sheet. It's not just any cotton, it seems.
"Egyptian cotton is one of the finest," Sue continues. "Being made from a long staple fibre, it gives a smooth, crisp finish." Want glossy hair, hydrated skin, and less wrinkles? Choose silk bedding.
The protein-infused structure of the silk strands is naturally equipped to tame locks and keep moisture close to the skin. That results in an improved morning face and less of a messy 'morning head'. Don't worry too much about the glossy finish if you are not a fan of one. Like most bedding, silk-filled pillows and duvets also come with cotton covers.
If you are a fan of the relaxed, live-in look commonly seen on breezy beach-side villas, opt for pure linen beddings. It's less hassle of an upkeep that you thought to be.
With linen, you do expect a less ironed look, but after several washings it will feel softer. You can bet it feels great too. Bedding covers may seem like it's a lot of work, but it's worth it.
As the saying goes: you make your bed, you lie in it.
2. Thread counts
Image via Pixabay
Thread count
is one of the first things people think of about bedding. Sue explains the quality of bed linen will depend on the fineness of the yarn as well as the quality of the weaving and finishing process.
It's about quality than quantity. Most of us do not know why anyone should be so preoccupied with it in the first place.
Or why having a higher thread count is 'apparently better'. "Thread Count measures the fineness of the fabric by counting the number of threads per square inch," Sue said.
"It's often used as a measure of quality but it can be misleading as high thread counts can include twisted threads of double yarn." Remember that quantity may not mean its quality product. Check the material if it really is of good quality.
3. What's a great mattress for sleep?
Image via Pixabay
Yes, your
mattress
is one of the contributing factors to your sleep quality. There is no 'right mattress' or 'best mattress' for sleep. It all boils down to you and your body's
preference
.
Different bodies, different preferences. If you like bed with a bounce, mattresses with inner springs have that familiar bouncy feel. Inter-connected coils are extra-durable, but individual "pocketed" coils covered with fabric reduce the ripple effect that happens when someone on one side of the bed moves.
Prefer a firmer base? Memory foam mattresses and latex mattresses have much less spring. To know the quality of the mattress, check the density and thickness of the foam, which determines how deep you will sink.
Newer mattresses generally use several different layers of foam, where heavier ones on the bottom for support and lighter, cooler ones on top for comfort.
If you love to sleep on your sides, and want a surface that will support your bodyweight and conform to your shape, try innerspring mattresses.
Innersprings may have more pressure relief than some foam or latex mattresses, but soft foam mattresses work for side sleepers.
While you are at it, try mattresses that have built-in pressure relief points around the shoulders and hips. Those work too!
4. Pillow Choices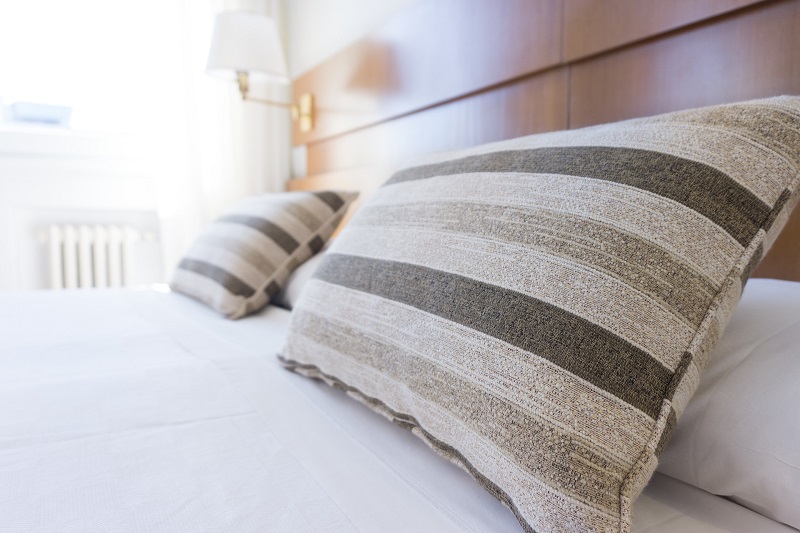 Image via Pixabay
Your other important bed item is the
pillow.
Nothing complements the perfect mattress other than the
perfect pillow
.
A good pillow can make all the difference between a restful night and a stressful one.
Sleeping on the right pillow can help you with back pain or neck pain (if you have any) and minimizes it. Most people feel the way a pillow feels is the most important factor when choosing one.
There are still some things you should look for in a quality pillow regardless of the filling. Know the fill of your pillow. The most common filling in a pillow are down feathers, synthetic/polyester fibers and foam.
Natural goose down feather pillows are long lasting and excellent in terms of comfort. It can be pricey but worth your money. Cost-friendlier option would be synthetic/polyester fiber pillows, which are generally hypoallergenic and machine washable.
For firmer support, get pillows made of memory foam and Tempur-Pedic materials. Keep in mind foam pillows retain heat, so…not the best option. Thread counts matter for your pillows too.
The higher the thread count in a pillow, the more durable and plush it will feel. A standard sized 20" by 26" pillow with 300 thread count is cost-efficient and comfortable to sleep on.
For a more luxurious feel, go for a pillow with 500-800 thread counts. Pillows with 1000 thread counts are great, but do expect to pay more for it.
Consider having a fluffy pillow too as it provides better cushioning and lasts longer. It also means fresh air is still able to travel through it. A lifeless, deflated and flat one means the pillow can no longer trap air. It means the 'dead pillow' is no longer able to give comfortable support.
To test for pillow fluffiness, fold the pillow in half and see if it unfolds on its own. If it does not, you may want to look for a new pillow.
5. Sleeping position
Image via Pixabay
Last but not least, your
sleeping position
matters. Some
sleep positions
are all right. Other sleep positions where you find the most comfortable may not be good for you.
Sleep positions can cause you health problems, ranging from aches to sleep apnea and orthopedic problems. The back sleeping position is reportedly the best sleeping position thus far.
It's the best sleeping position for people who have back pain. With the right mattress and pillow, it makes all the difference in your sleeping experience.
The negative side of sleeping on your back is that it can exacerbate snoring or sleep-related breathing disorders. Sleeping on your back also allow your tongue or soft palate to block your airways, temporarily depriving you of oxygen and waking you up.
The sleeping position with the most cons is the stomach sleep position. Only around 7% of people report sleeping on their stomachs because it leads to back and/or neck pain.
One upside of stomach sleeping is it tends to be one of the best positions for snorers. Remember to try a new sleeping position every once in awhile.
Note that not all sleeping positions are perfect. Shift into a new position every now and then to avoid any adverse, long term health problems.
Sleeps Aids - Au Naturel Substances to Help Your Sleep
Yoga, Meditation, and Mindfulness
Image via Prasanth Inturi
It's no lie. Stressed people have
more difficulty
trying to fall asleep. Yoga, meditation and mindfulness will
calm the mind
and
relax your body.
This
improves sleep
.
Unleash your inner yogi. Yoga incorporates a good command of breathing techniques and body stretches. These before sleep, could rid the body of stress and tension as well as relax the mind.
Meditate, don't medicate! Meditation effectively puts the mind at ease. And, it has been proven to increase melatonin levels.
Better melatonin levels help achieve good sleep easier and quicker. Lastly, be more mindful. Mindfulness will help you worry less. This will make it easier to sleep more sound as worry is one of the most frequent sleep thieves.
Good Ol' Diet
Image via Trangh Doan
Diet is pretty much correlated to everything body wise. It's no surprise it plays part in your
sleep quality
too. What you eat before you sleep may or may not be helping you sleep better.
Scientific studies show that a high-carb low-fat diet affects your sleep efficacy. Even though carb loaded meals make you sleepy, the quality of sleep will be questionable.
Your body slaves away while you sleep to digest all those carbs. So, it steals away from your rest energy. Low-carb high-fat diets are the better dinner option.
It digests slower so you get better quality sleep. However, if you do persist on carb loading before sleep, do it 4 hours before. This gives you apt time to digest so your body can rest when you do decide to sleep.
Let's get Physical! with Exercise
Image via Luis Quintero
Adequate exercise
is a sleep trick that has withstood the trick of time. It's backed by science. Exercise increases the
quality
and
quantity of sleep
you get. You're less likely to
toss
and
turn
in your sleep after a day of exercise. It
tires
you out and
alters
your
body hormones
.
Exercise boosts serotonin in the brain. Serotonin is crucial for melatonin (sleep hormone) production. Exercise also reduces cortisol (stress hormone) levels in your body. So, with exercise, you're less likely to stay up worrying. The intensity of exercise matters though.
Keep it moderate and don't overdo it. Research has shown over strenuous exercise is linked with poor sleep. The time of exercise is just as important. Morning exercise is better than late evening exercise. If it's too close to your sleep time, your elevated heart rate from exercise will keep you alert and awake.
Soothing, Touting Scents of Aromatherapy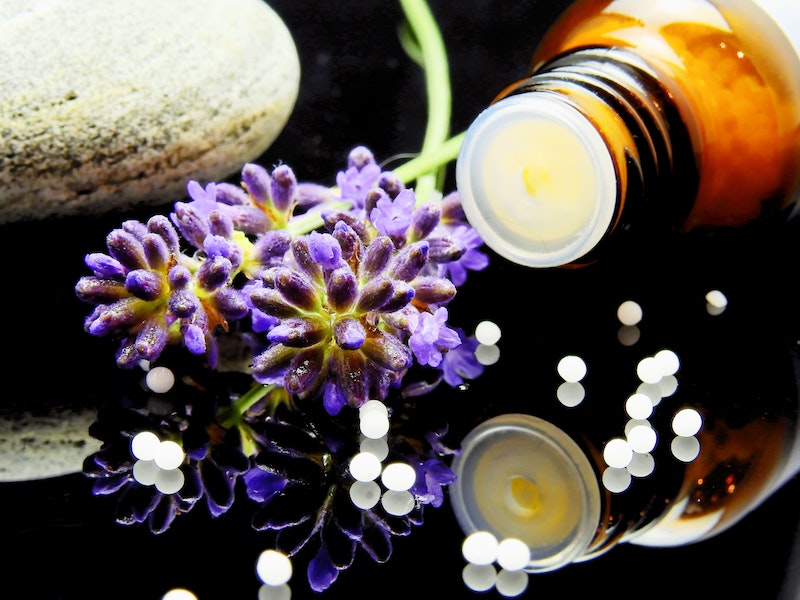 Image via pixabay.com
The soothing scents will add
extra ambiance
to your room. Essential oils are known to
relax
and
put the mind at ease
. Therefore, you
fall asleep
quicker
and
stay asleep longer
.
Essential oils come in a vast array. They are highly effective in improving sleep quality for insomniacs. No wonder its such a common remedy for the sleep troubled.
Relaxing essential oils like lavender and rose oils are great for sleep conduciveness. Do stay away from stimulating oils like cypress, rosemary, grapefruit, lemon, and peppermint. Just cause they smell great, doesn't mean they all help you sleep. Some have the opposite effect.
Get an essential oil diffuser for your room. They don't cost a fortune. They're well worth the investment too. Then, know the difference between sleep enhancing and stimulating oils. Avoid accidentally disrupting your sleep.
Put a Cap on your good Ol' cup of joe
Image via rawpixel.com
Many of us are slaves to our one, two, three or more daily cups of coffee. It's nearly impossible to function without it. We all know caffeine aids in
reducing fatigue
and
stimulates alertness
.
But, caffeine in the vicinity of your sleep time will cause detriment to your sleep. It's best to stave off the good stuff at least 6 hours before sleep. Avoid coffee, sodas, and energy drinks.
For the best sleep, resist temptations to have that cafe latte with your pasta dinner out. Coffee is good but only in moderation and at the right time.
You may yearn for another cup with dinner. But, your body will thank you later on after that deep uninterrupted 9-hour sleep.
Bedtime necessiTEAs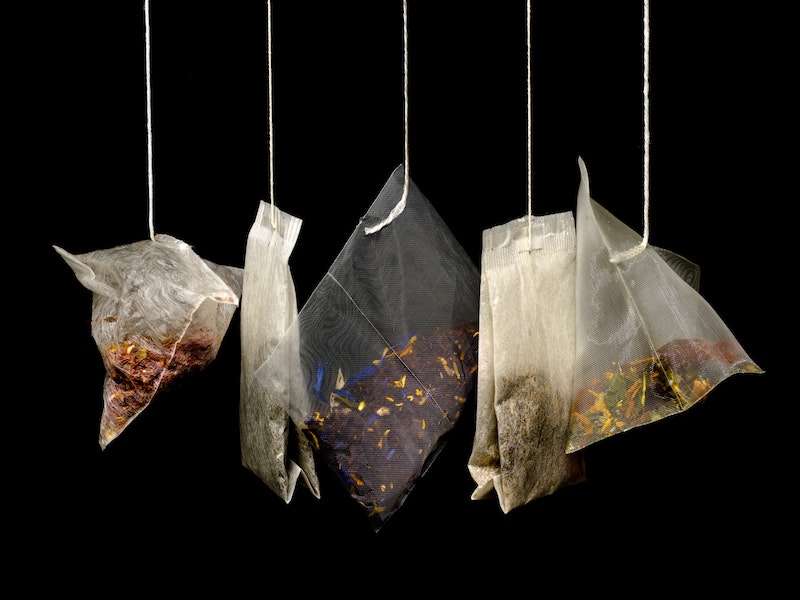 Image via skitterphoto.com
Having a cup of
hot tea prior to bed
to
aid sleep
is one of the oldest wives tales in the book. There is truth to it. Drinking certain teas that are
mildly sedative
will
relax your body
. It will also
ease your mind
and thus help you
sleep better
.
For best sleep results drink calming floral teas. These are like chamomile, lavender and passionflower tea. Other herbal teas like Valerian root and lemon balm will do the trick too.
Chamomile and passionflower effectively relax your body to promote sleep. They are mild tranquilizers and sleep inducers. They're known to decrease anxiety and initiate easy sleep.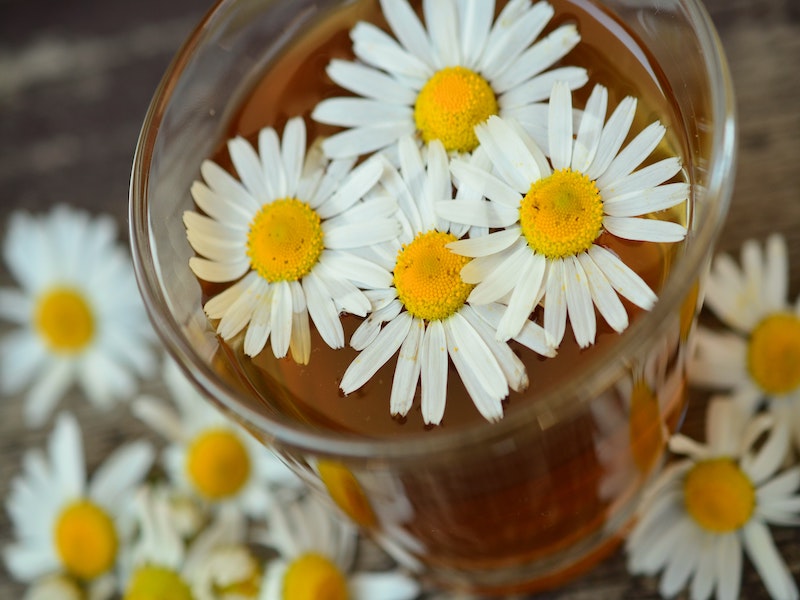 Image via pixabay.com
Valerian root tea
isn't as popular as its essential oil or supplement counterpart. But, it is efficacious still. It's been used for centuries to treat
insomnia
,
nervousness
,
stress
, and
anxiety
.

It increases the level of neurotransmitter GABA in the brain to ease the mind. It's now one of the most popular sleep remedies in Europe and the US.
Image via supplementsos.com
Lavender
is the most versatile sleep remedy. Be it as essential oils, supplements, incense or tea. Drink its tea to
relax
,
soothe your body
and
aid sleep
. It's highly effective in
reducing anxiety
and thus
improving sleep quality
.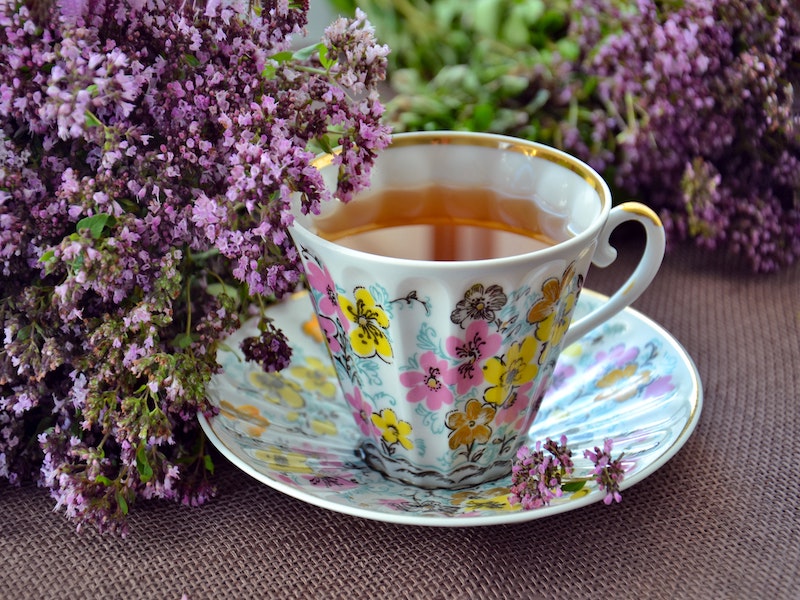 Image via Mareefe
Lemon balm
tea is a citrusy tea that
soothes
the drinker with its
scent
and
mild sedative
properties. It is great at
reducing stress
and thus
improves sleep quality
.
Image via Lisa Fotios
Getting Herb - Herbal Supplements
Image via pixabay.com
We mean legal herbs. Don't worry. It's not the kind you may be thinking. Believe it or not, there's a
big array
of herbs that work well for sleep remedy.
What better way to treat your sleep 'au naturel' than with herbs? People are always saying herbal supplements are good for you. To add, there's a multitude of literature that affirms the efficacy of herbs in bettering sleep.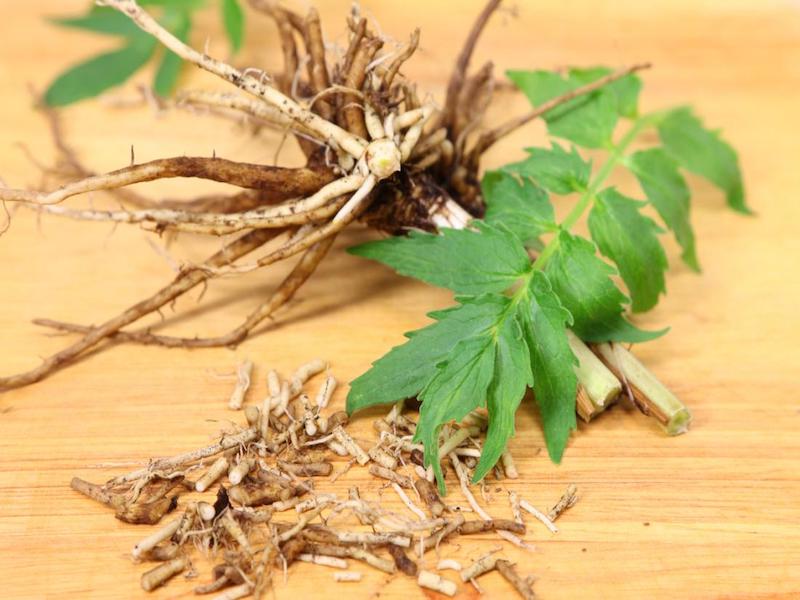 Image via medicalnewstoday.com
This root native to Asia and Europe is probably the
most popular
herbal sleep remedies. It
reduces
the amount of
time it takes to fall asleep
and
improves sleep quality
and
quantity
.
In addition, it allows people to achieve deep sleep faster and increases the time spent in deep sleep. For best sleep aid, take a 400-900 mg dose 30 minutes to two hours before bedtime.
Gingko Biloba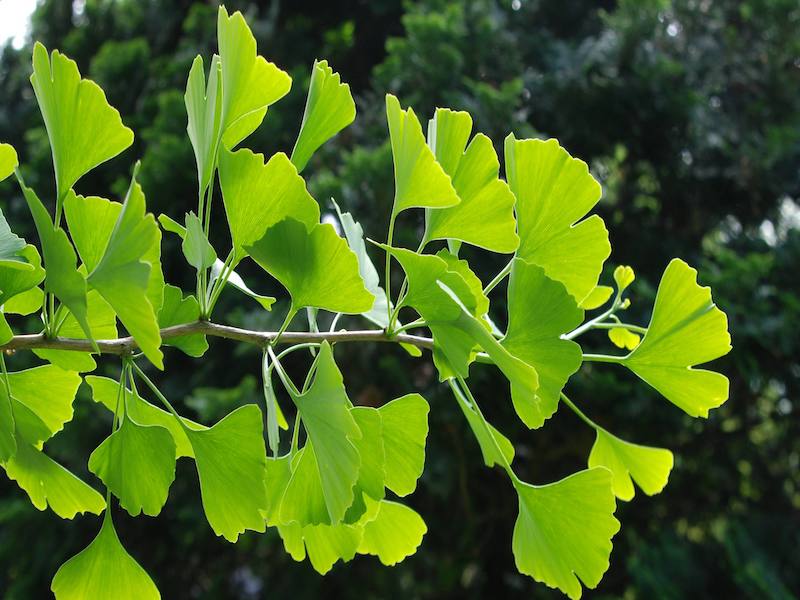 Image via cdn.prod-carehubs.net
It's proved
Gingko Biloba
aids in
alleviating anxiety
in people. It does this by
reducing stress
,
clearing thought processes
and
enhancing relaxation
. It leaves your
mind at ease
.
Therefore, you can be free of those lingering thoughts that keep you up. It leaves you feeling in peace and thus improves sleep quality.
Besides sleep aid, the wonder herb Gingko Biloba prevents dementia, cancer, and Alzheimer's. For better sleep, take 250mg of this herb 30-60 minutes before bed.
Alternative Dietary Supplements
Image via nutraingredients.com
Magnesium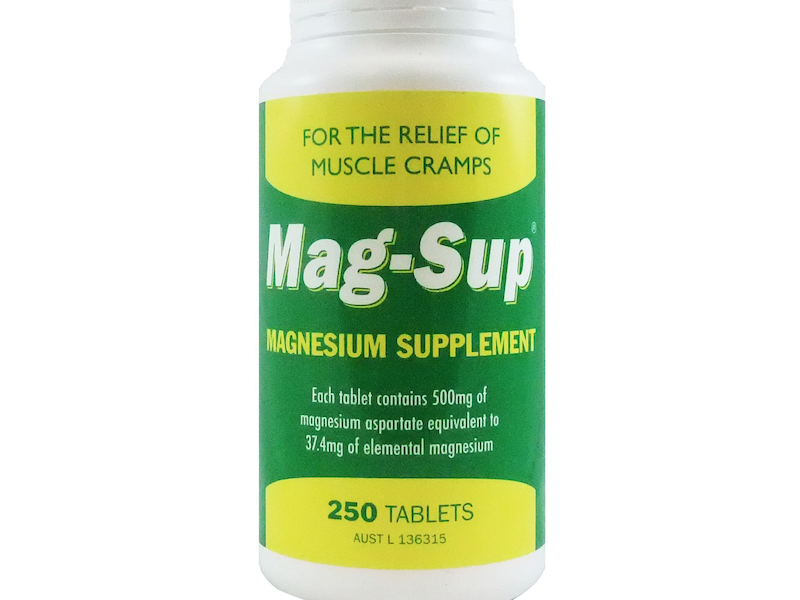 Image via yourdiscountchemist.com.au
Magnesium
is commonly recommended to those with sleeping problems. Magnesium
quiets the mind and body
, making it
easier to fall asleep
. This effect is due to magnesium's ability to
regulate
the body's
sleep hormones
. It
increases melatonin
and
renin
production.
Besides that, it increases levels of calming neurotransmitter GABA within the brain. Many studies correlate magnesium deficiencies with sleep trouble. So, magnesium supplements will optimize the quality and quantity of your sleep.
For an alternative magnesium source, eat magnesium-rich foods. Chocolate, nuts, fish, bananas and leafy greens will do the trick.
Melatonin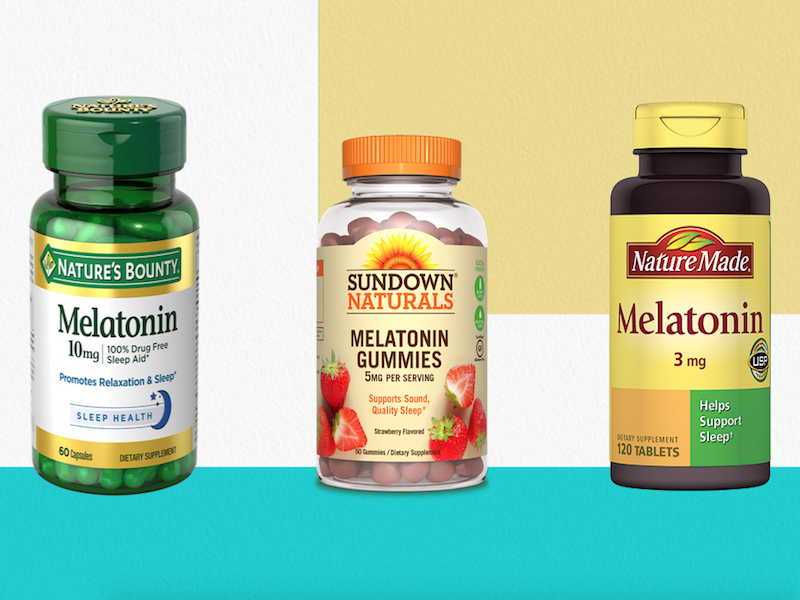 Image via influenster.com
This is probably the go-to remedy for better sleep. It's usually used in more severe cases but lower doses do work to
enhance sleep
. Melatonin is the sleep hormone which
regulates deep sleep
.
Melatonin supplements reduce the time needed to fall asleep and increase total sleep time. It also helps regulate disrupted sleep cycles in cases like jetlag.
A recommended dose is 3-10 mg of melatonin. There are lower dose options in form of sprays, chews, and drinks available too.
Tech For Sleep
It is known that phones and laptops should be banned from your
bedroom
but not all techs should be banned from your bedroom! Some actually helps you get better sleep quality! Let's not waste anymore time and get into it.
SmartNora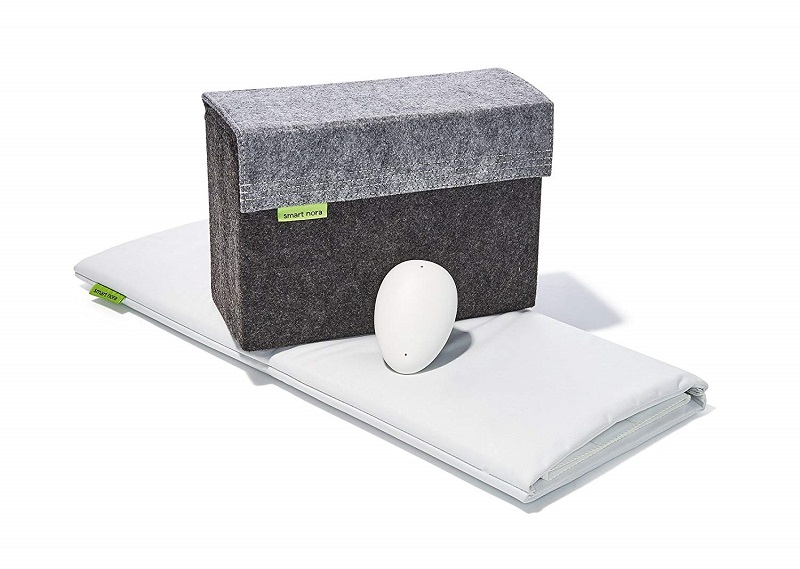 Image via Amazon.com
Snoring can interrupt sleep and cause a lot of problems when sharing a bed. Smart Nora is a
revolutionary product
that
detects snoring
throughout the night. You insert into your
pillow
and it will gently adjust your pillow when you start snoring.
This will stimulate the throat muscles, allowing for natural breathing to resume. It'll help the snorer and the partner sleep soundly during the night.
ZEEQ Smart Pillow
Image via roncampiononline
Zeeq is the 'world's smartest pillow',
according to active lifestyle brand Rem-Fit. As well as sleep tracking it boasts a range of other advanced features including an anti-snore device, wireless music streaming, IoT integration with devices like Amazon Alexa, and more.
What's so amusing about the Zeeq smart pillow is that it also can stop snoring! O-M-G, imagine the peace you and your partner will get.
Zeeq has been described as the 'Swiss Army knife' of pillows, with an impressive list of technological features to improve your sleep experience. Some of the highlights include:
wireless music streaming
sleep tracking and analysis
snore detection and prevention
partner-friendly alarm clock
smart-home integration (Alexa, IFTTT)
2-week battery life
The Manta Sleep Mask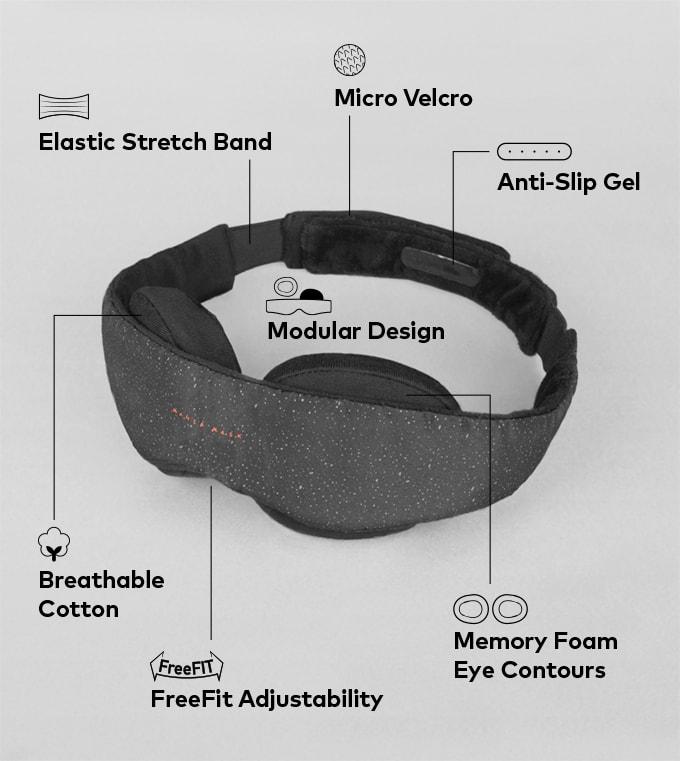 Image via MantaSleep.com
Are you a light sleeper? Night owl? Frequent traveler? Finding it hard to rest peacefully after a long day at work? Try out the
Manta Sleep Mask
. Of course the generic sleep mask can help too. But they are normally uncomfortable and just doesn't fit right.
As for the Manta Sleep Mask, it is specially designed to cover your eyes fully giving you the total blackout feels.
How is Manta Sleep Mask better than your cat eye shaped sleep mask?
Image via MantaSleep.com
Manta Sleep Mask
was created with
comfort
in mind
. So you best believe, this will surely help you gain your much needed quality sleep.
There have been bunch of reviews about this product, and I assure you, most of it are great reviews! If you would like to check out the product, click here for more information.
Kokoon Headphone
Image via Kokoon.io
The
Kokoon headphone
is one of the best tech that could help you sleep. It's noise cancelling headphone.
Another gadget that also put
comfort
as
no 1 priority
. It is very comfortable and secure, even in bed. Kokoon is the result of hundreds of prototypes and thousands of hours of user testing; in
bed
and on the go.
Instead of turning into pills, find a natural way to switch off. Relax with the Kokoon app and audio library. Try techniques shown in clinical trials to help you fall asleep quicker, relax, and manage stress.
Inside, you'll find techniques used in Cognitive Behaviour Therapy (CBT) and relaxing audio developed with sleep scientists. Avoid the pills and find a natural way to switch off.
Sleep Exercises
Techniques with proven success rate in clinical trials.
Buffer Zone
Create your 'buffer zone' before sleep to disconnect from the day.
Relaxing Audio
Music and other audio techniques to help you relax and switch off.
Sensors make your audio intelligent. Kokoon adapts to you and your environment; quietening as you fall asleep and learning what's helping you rest and relax.
Nox Sleep Light
This is one of the
best tech to achieve
your best sleep.
Nox is a
smart sleep light
designed to
monitor, track
and
improve your sleep quality.
The light combines Nox, a smart sleep light, and the
Sleepace mobile application.
Nox will help you fall asleep easily with soothing light and sound and wake up naturally with smart alarm.
If you want to get a hold of this amazing baby, check Nox out over
here.
BedJet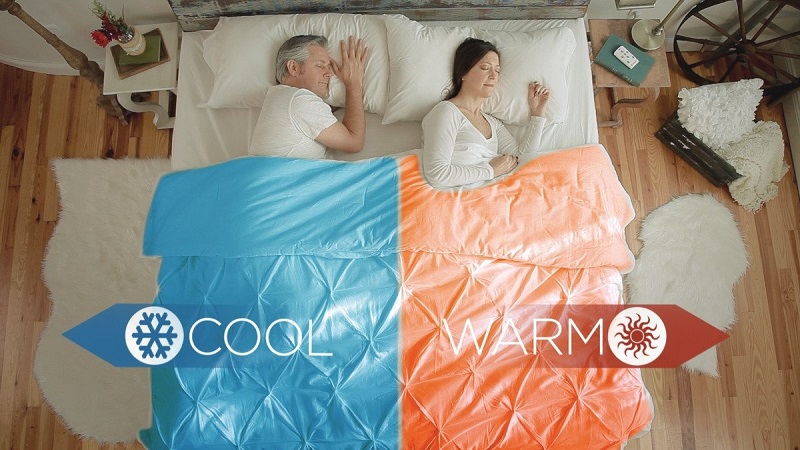 Image via Shopify.com
Bedjet
is the
world's first
rapid cooling & heating system
just for your bed. On top of that, it is also clinically proven to help you sleep better. The BedJet can be installed on any size bed and any type mattress in minutes.
How is BedJet amazing? It will give you;
No more night sweats

No more sleeping hot

No chilly beds

No high A/C bills

No thermostat fights

YES to more cuddling!
If you're still hesitant on it, there is a 60-Day No Sweat Guarantee + FREE Shipping for you!
Dreampad

Just like the name,
Dreampad
can provide you the sleep you've been only dreaming of!
The Dreampad takes you beyond white noise. Soothing music travels directly from the Dreampad through your body, drifting you off to sleep…and only you can hear it.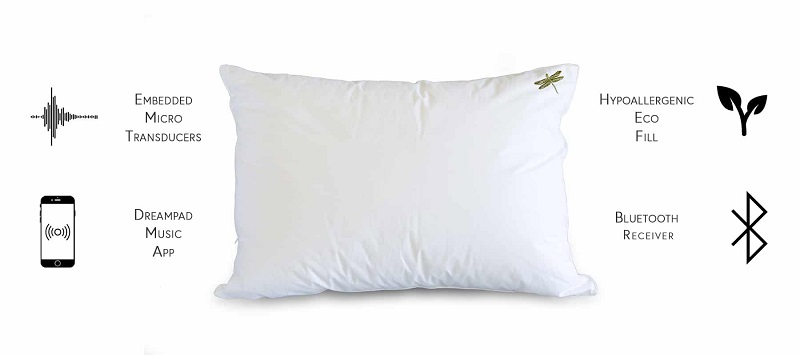 One of the reviews says
"As a medically diagnosed insomniac, I think this pillow is a miracle.
Aside from being the most comfortable pillow I have ever slept on, it also converts music to gentle vibrations that only you can hear."
Seven HugOne
This gadget is best used with the whole
family.
It's the first family sleep monitor. How you might ask? The HugOne's tiny sensor tracks not only your sleep but the whole family.
On top of that, it helps you wake up at the perfect time of your sleep cycles. Monitor and improve the whole family's sleep today and get a
Seven HugOne.
Nightingale
Image via DigitalTrends If you're a smart-home enthusiast, the
Nightingale
sleep system is an elegant solution for blocking unwanted noise in your bedroom, but it's not necessarily better than less-expensive white-noise machines. This sleep system blankets you in soothing sound.
Pros
Creates sound profiles tailored to your situation and the acoustics of your bedroom

Provides immersive ambient sound

Easy setup
Cons
Costs much more than conventional white-noise machines

Limited smart-home integration
Sleep Shepherd
Image via touchofmodern.com
The SleepShepard
works by slowing down your brain waves and help you fall asleep easier.
Bedroom Exercises that Improves Your Sleep
Ever have a night where you just
can't sleep for no reason
?
We know the cause and it's really straightforward --- you're just not tired enough due to lack of exercise! We totally understand this. It's not entirely justifying to have bad nights just because you don't exhaust yourself.
What's more, this has become increasingly common because many people today, especially working adults, are unable to stay committed to exercise due to tight daily schedule.
Yet, the good news is that you don't have to! Do you know you can actually do some exercises without leaving your bed? In fact, exercise greatly improves sleep no matter where and when you do it, according to this poll.
You don't even have to worry about it interfering with your sleep because vigorous exercisers report the best sleep. Thus, in this article, we round up 5 bedroom exercises you can conveniently do in your bed to have a good night sleep.
1. Half Bridge
Image via goodrelaxation.com
Lie on your back and place your feet on the bed with your knees bent and your legs hip width apart. Lift your tailbone and push up until your upper body
makes a straight line
from shoulder, to hip, to knee.
Try and hold this move for 30 seconds while keeping your tailbone lifted. Lower and then repeat for three reps. Make sure you continue to breathe and engage your abs throughout.
2. Leg Lift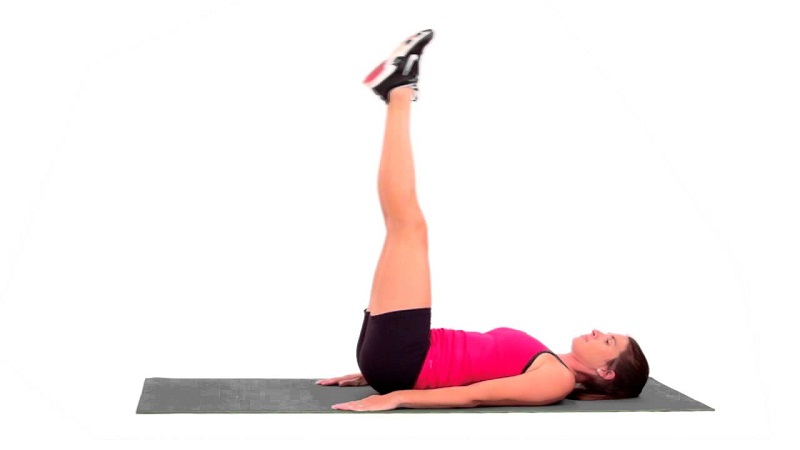 Image via mindwaft.com
Start with your legs lying flat and arms either behind your head, under your lower back, or to the side. Lift your legs up until they form a
90-degree angle
to the bed, then slowly lower back down (the slower you go the harder the exercise).
Complete 20 reps
and be sure to exhale as you lift.
3. Push Up
Image via womannest.com
We all hate this exercise, but let's face it — it's an
effective and simple exercise
to improve your sleep. Start in an extended plank position, abs tucked in and back flat.
Slowly bend your arms and lower your chest to the bed while keeping your back straight, and then return to the starting position. Perform as many reps as you can.
4. Sit Up
Image via greatist.com
Sit up is also possible to do on your bed as a bedroom exercise. For an added challenge, you can
add a bicycle move
to your sit up.
To perform this exercise, lift as you would do for a normal sit up, then twist your body gently to one side. Whilst doing this, extend the opposite leg to the direction of your turning. Repeat this movement whilst alternating between sides.
5. Planking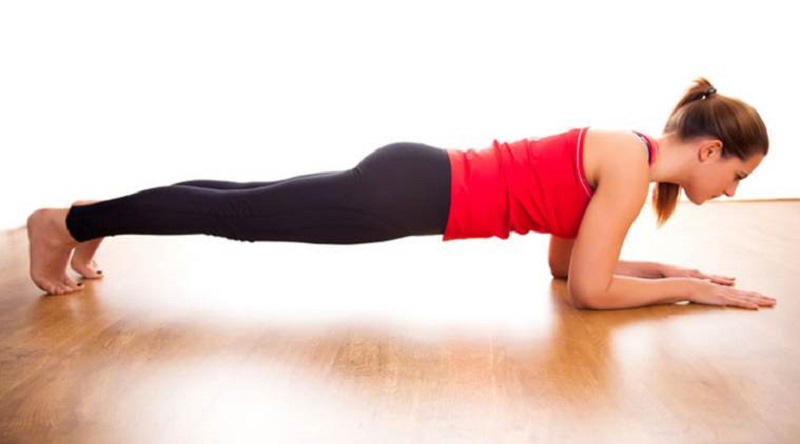 Image via indianexpress.com
Get into push-up position on your bed, balancing on your forearms instead of your hands. It's done this way in order to be
safe to do on a softer surface
.
With your weight on your forearms and toes, align your elbows under your shoulders. Lift your body to make a straight line from your head to your heels.
Hold this position for 20 seconds and then rest for 30 seconds. Repeat this for three reps.
6. Stretching
Image via lifehack.org
Stretching is a
great exercise
you can do on your bed. Touch your toes, stretch out your arms above your head and do a few downward and upward dogs.
Remember to go slowly and complete a few of these to strengthen your muscles. Most importantly, be sure to do your stretches after warming up in order to prevent injury.
The Bottom Line
A good sleep equals to great day ahead. Sleep is vital and plays an important role in your wellbeing. One extensive review linked insufficient sleep to an expanded obesity risk of 89% in youngsters and 55% in grown-ups.
Different studies presume that less than 7– 8 hours out of every night builds your danger of creating coronary illness and type 2 diabetes.
If you are interested in ideal health and wellbeing, you should make sleep your top priority and incorporate some of the tips above. What to look for in a sleep chair.
Request for quotes and we'll match you with a selection of Interior Designers!
Previous
A STAR FURNISHING 2019 CNY PROMOTION
Next
5 Ways To Use Pantone's Living Coral in 2019