How To Mix Vintage and Modern Elements in Your Home Renovations
Interior Design & Decor
2052 views
2052 views
(Guest Writer: Megan Hudson)
There aren't any rules when it comes to renovating your home, only that your end goal should be to have a space that reflects you and your family. If you want a ceramic tiger statue in your office? Go for it! You want to have three patterned rugs in one room? Why not?
Why It's A Good Idea To Mix The Old With The New
Your home can look one dimensional if you don't include a mixture of old and new. If you have everything new and modern in your home, it can appear bland and unimaginative with zero personality of the homeowners shown throughout the home. So, by mixing vintage with some of your new items then you begin to show that personality, and it brings life to your home.
On the other hand, having only vintage in your home can leave it looking too old. In an outdated, granny way. It is recommended to have a contrast between old and new pieces so your vintage furnishings are really highlighted and stand out. 
The Right Mix
It is all about the right balance between the old and the new. Some may have the majority of vintage in their homes compared to modern. For instance, if you have a ratio of 75 to 25 in favour of vintage, there is still a good balance and they both complement each other.
Here are a few examples of mixing vintage with modern:
1. Rustic Modern
To slowly integrate some vintage into your home, you could start by including a small rustic coffee table on top of a vintage cowhide rug (Pinterest is a great place for inspiration!). Also, maybe add a concrete fixture near your sofa or couch, that will give the room more personality and a great way to add some quirkiness to your home. In contrast to the rustic vibe, you could move on to modernize the kitchen slightly with a stainless steel, composite or ceramic sink. Keep a hint of that rustic element by adding some rustic bar stools.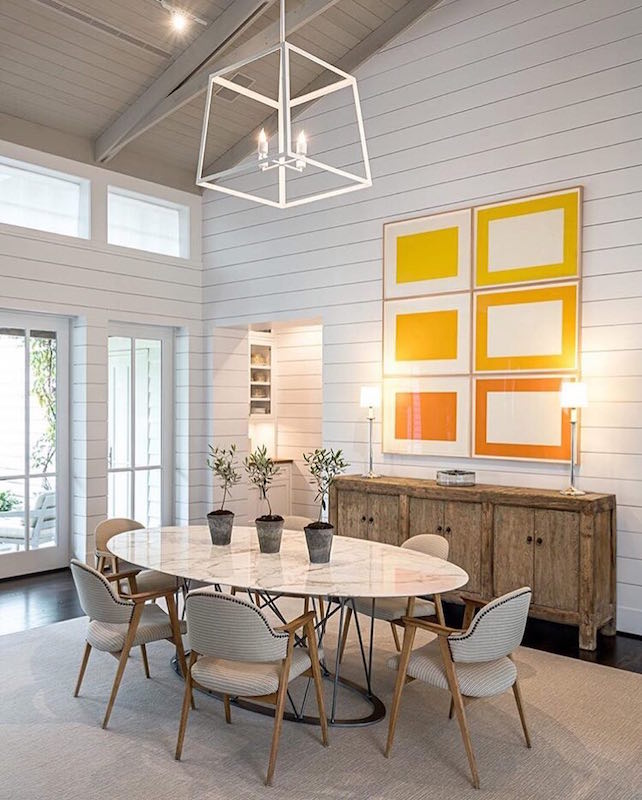 Image © designmilk (Flickr)
2. Bohemian Modern
You can have a nice mix of old and new in favour of the vintage side. By integrating a modern piece into your home you could have a beautiful, plush sofa in blue velvet. The sofa is elegant and modern, and you can add a touch of boho by simply having fabric shade floor lamps in the corner or oriental lanterns.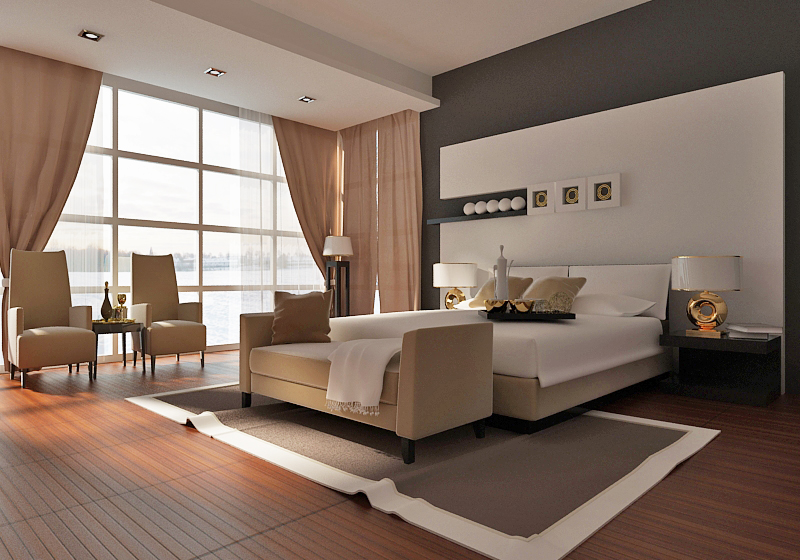 Image © jinkazamah (Flickr)

3. Industrial Modern
You can have a nice balance of old and new, and lean towards to the new side when it comes to industrial modern. How about a burlap shade and red ticking to give the master bedroom a vintage feel, and to have the right mix you can modernize the bedroom with a bright throw and blue accent pillows. Then in the living area of your home you could have a concrete pedestal or stand under a lamp and a colourful blanket positioned in the front.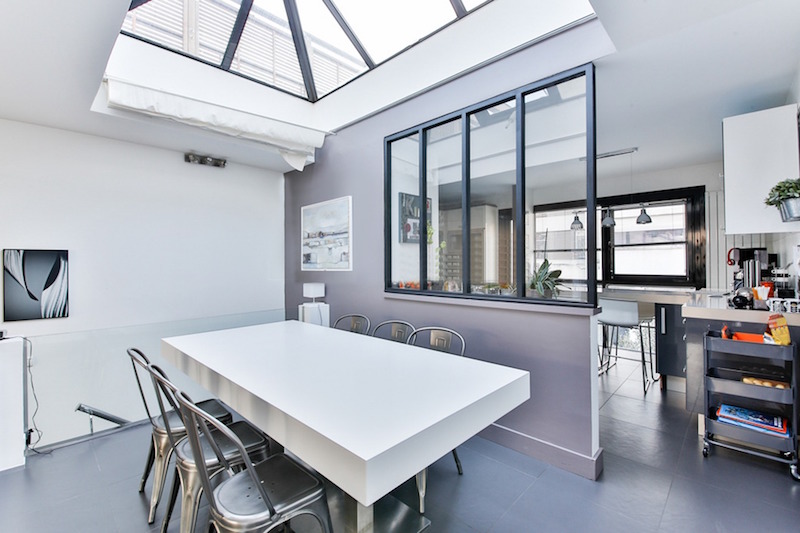 Image © La-Belle-Galerie (Pixabay)

It's always a good idea to mix old and new in your home. Many people balance this mix in different ways, some prefer vintage over new, and vice versa, however it is the combination of the two that is important when renovating your home as it will bring your home to life.
Request for quotes and we'll match you with a selection of Interior Designers!
Previous
5 Ways to Make Your House Look Luxurious
Next
All You Need is Coffee: Chill Out with the Café Interior Style