How to Protect and Upkeep Your Hob and Hood
Maintenance & Repair
1369 views
1369 views
(Guest Contributor: Turbo Italia Singapore)
Planning to whip up more home-cooked meals for your family? The prolonged use may inevitably cause wear and tear to your hob and hood. However, with proper use and maintenance, you can increase the lifespans of your appliances! Here are some tips on how to upkeep your hob and hood.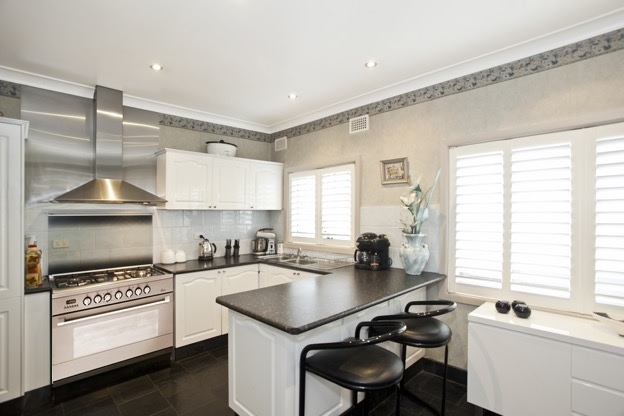 Image © Turbo Italia Singapore

Hob
1. Wet sponge with mild soap, and then give the surface of your hob a thorough wipe down after each cooking session. This will prevent the spillages or stains from setting, which in turn become more difficult to remove.
2. Avoid using harsh cleaning chemicals on your stainless steel or glass hob. The chemicals may corrode the surface.
3. Remove the grates and rings and submerge them in hot water. Wash with mild soap.
4. Use a toothbrush to scrub away any grime or residue in the nook and cranny of your hob.
5. Avoid placing oversized pots on the hobs as this can trap and cause heat to build up.
6. Avoid any kind of food preparation on the hob, as knifework will scratch the surface and chopping action may damage the material.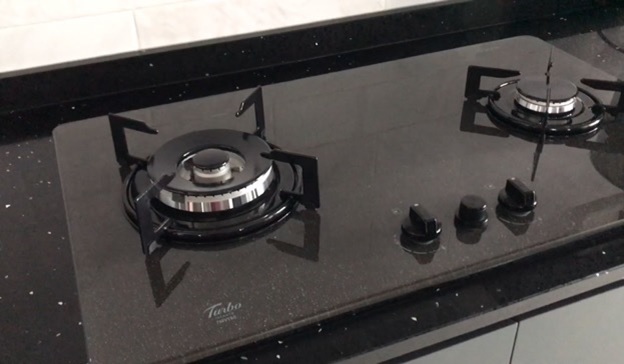 Image © Turbo Italia Singapore

Hood
1. Clean greasy metal filters with hot water and dish detergent. Clear the blockage in the filter holes thoroughly. Replace metal filters that have stubborn grease or stains.
2. Carbon or charcoal filters should not be washed. Replace them if there is oil build-up.
3. When it is very windy outside, be sure to close the kitchen's windows. Strong winds may affect the efficiency and power of the hood's suction.
4. Avoid using harsh cleaning chemicals on stainless steel hood. The chemicals may corrode the surfaces.
5. Leave the hood on for five to 10 minutes after cooking. This will absorb any residual smoke.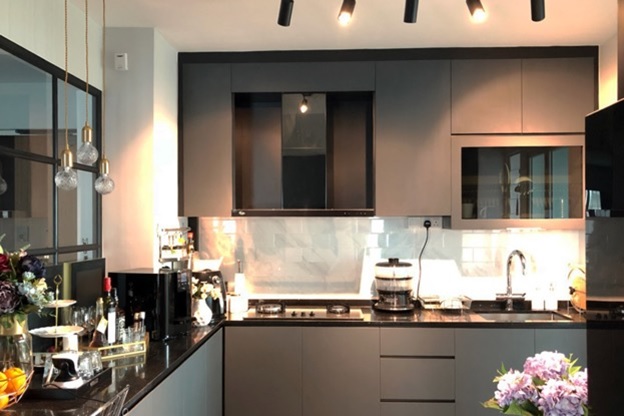 Image © Turbo Italia Singapore

Looking to give your kitchen a revamp? You can consider getting glass hob ranges that can withstand heat of up to 250 degrees Celsius. TURBO has a revolutionary flame technology: the flames are angled at 45 degrees, which is the most energy-efficient angle to cook food.
If you cook frequently at home, consider getting the aluminium metal and stainless-steel filters for the hood. These filters can be detached for periodic cleaning and washing.
TURBO's INCANTO TAE series of cooker hoods are all fitted with two to three pieces of aluminium metal filters, and hence are great for passionate cooks.
Website: http://www.turbo-italia.com
Facebook: https://www.facebook.com/turboitaliasg/
About Turbo
Turbo Italia is the No.1 Italian kitchen appliances specialist brand in Singapore. Their range includes a conventional hood for a traditional kitchen or a slim-line model for a smaller space. They also have striking chimney hoods as well as aesthetic telescopic hoods. Its hob and hood, ovens and other products are popular among local homeowners for their reliability. Turbo Incanto hob boast Turbo's proprietary flames, which are angled at 45 degrees, for the best gas efficiency. Turbo ovens are energy and electricity saving for all kinds of cooking and baking. They also have Class A Energy Efficiency ratings.
About Happiness (Pte) Ltd
Happiness Pte Ltd, the sole distributor of TURBO Italia, has worked with manufacturers in Italy since 1974 to bring in a wide range of quality cooking appliances and become the oldest and most popular company known for hobs, hoods and ovens – that most mums have grown to be familiar with over the past four decades. Throughout these years, it has bridged the gap between finely crafted, high-quality Italian products and the specific needs of Asian customers; by situating its R&D team in Singapore and its manufacturing facilities in Italy, the homeland of top hobs, hoods and ovens.
Request for quotes and we'll match you with a selection of Interior Designers!
Previous
5 Things That Will Give Your Rental Apartment a New Look
Next
The Home Office: 5 Factors For Creating A Comfortable Place For Productive Work