Cooking Tips: Turbo's Guide to the Best Flame to Cook Your Favourite Dishes to Perfection
Interior Design & Decor
832 views
832 views
(Guest Contributor: Turbo Italia Singapore)
Cooking for the upcoming Lunar New Year Season is fun when doing it for your family and friends, but ever considered the correct intensity of the flames to use for different cooking styles?
Let Turbo, the No.1 Italian hob and hood in Singapore, dish out advice on the different flames to use when it comes to cooking. Having the right flame intensity will ensure you neither overcook nor undercook nor waste energy when whipping up something good to eat.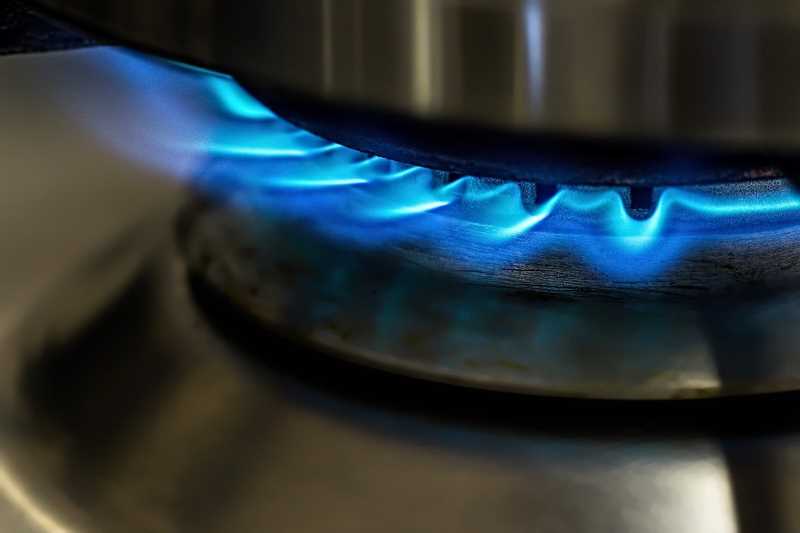 Image © Steve Buissinne from Pixabay
1. For fast, flash cooking: Wok burner flame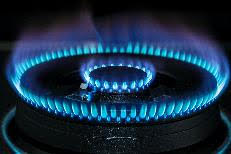 Image © Turbo Singapore

With even and intense heat, the wok burner flame will cook up tastier and more flavourful stir-fry dishes. Its high-pressure heat directed at the vessel of cooking in a short period of time ensures that every wok or pan heats up fast and remains hot for the perfect char or sear of meat and vegetables.
To test whether your wok or pan is hot enough, employ the "water test": Deposit a few droplets of water onto the pan or wok and watch as the water droplets start to bounce on the surface. If it's hot enough, the droplets will sizzle off to a clean evaporation.
Used for: Searing steak, stir-frying, deep-frying and steaming
2. For even, intense heat: Rapid burner flame
Image © Turbo Singapore

The rapid burner flame cooks like its name – it rapidly gets hot and stays hot to evenly cook ingredients to thorough perfection. With its double ring of fire, it heats up pans and pots quickly while using energy more efficiently, allowing and maintaining good heat distribution for uniformed cooking of the food.
Used for: To start the soup boiling, boiling water or medium heat cooking
3. For steamy, hot boilers: Small Burner flame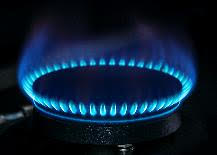 Image © Turbo Singapore

The small burner flame that directs heat from a single source and ring is meant for low heat cooking and heating up small volumes of liquids with more efficient gas consumption.
Its low heat also helps preserve the natural integrity of the food for better retention of nutrients, textures, and tastes through heat that will envelop the vessel and food in careful balance.
Used for: Poaching and extended simmer or heat up food/soup
4. For long, slow simmers: Inner ring flame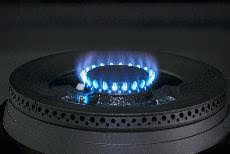 Image © Turbo Singapore

The inner ring fire helps to reduce energy consumption by heating the hob or wok evenly, gently distributing the heat from the middle. For lovers of double-boiled soups or carefully stewed delicacies, it consumes less gas and has higher energy efficiency compared to other types of flame for flavourful, tender and well-stewed soups and stews each time.
Used for: Stew, braised meats or double boil soups
~
Well known for its proprietary 45-degree angled flames across four styles – wok burner flame, rapid burner flame, small burner flame and inner ring flame – Turbo's hobs are the most efficient in its category for cooking and heating up foods while helping users to save energy and cost.
Turbo's stainless steel hobs produce a 4.75kW flame for ensured speedy heating and fast cooking for every meal. Turbo's hobs come in three types – gas, electric and induction – each serving a different function based on consumer's needs to simplify cooking at home.
Whichever you choose, each is made to cater to the unique needs of different households for delicious, nutritious and enjoyable meals every day.
Website: http://www.turbo-italia.com
About Turbo
Turbo Italia is the No.1 Italian kitchen appliances specialist brand in Singapore. Their range includes a conventional hood for a traditional kitchen or a slim-line model for a smaller space. They also have striking chimney hoods as well as aesthetic telescopic hoods. Its hob and hood, ovens and other products are popular among local homeowners for their reliability. Turbo Incanto hob boast Turbo's proprietary flames, which are angled at 45 degrees, for the best gas efficiency. Turbo ovens are energy and electricity saving for all kinds of cooking and baking. They also have Class A Energy Efficiency ratings.
About Happiness (Pte) Ltd
Happiness Pte Ltd, the sole distributor of TURBO Italia, has worked with manufacturers in Italy since 1974 to bring in a wide range of quality cooking appliances and become the oldest and most popular company known for hobs, hoods and ovens – that most mums have grown to be familiar with over the past four decades. Throughout these years, it has bridged the gap between finely crafted, high-quality Italian products and the specific needs of Asian customers; by situating its R&D team in Singapore and its manufacturing facilities in Italy, the homeland of top hobs, hoods and ovens.
Request for quotes and we'll match you with a selection of Interior Designers!
Previous
Operation De-COVID-19 Cheque Presentation Ceremony
Next
How To Create The Perfect Architecture Resume