Man Smashes Luxury Condominium Due to Defects
Furnishings
2646 views
2646 views
In an area graced with stunning architecture, The Residences at Kuala Lumpur, Malaysia, may be the latest condominium development.
The skyscraping 55 floors condominium was cast in a bad light after an owner went into a barrage of all things negative about his newly bought unit.
And in our sophisticated digital world, his outburst went viral!
Read on.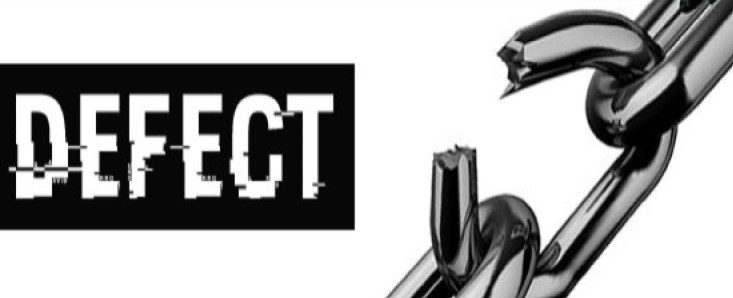 For most of us, our home expresses who we are.
Maybe some of us had experienced an unsuspecting call from an Interior Designer. Merely five minutes into the conversation, he claims that he knows what you want for your house. And to your absolute horror, only to receive a majorly contrasting result from what you expected.
If you are one of the unlucky ones, grab a breather now! For the lucky ones, please restrain your schadenfreude.
Now, let's go back to the story.
As you know, a so-called dream home makeover does not always go to plan. Everything can be right except for that one small mistake that seems gargantuan in a land of Lilliputs.
In this story that took place in the land that gives you palm oil among other things, a man was so crossed with his luxury condominium that he 'smashes' his unit with a sledgehammer.
Well, if you think we are kidding, read on to find out more. Safety helmet is advised.  
Sub-Standard After Paying RM2 Million


This story took place in the state of Kuala Lumpur, in Malaysia, near the vibrant hub of Kuala Lumpur City Center (KLCC) where it is known for luxury hotels and fashion malls.
The story first appeared in a Facebook posting which consists of a series of videos that later went viral. In one of the videos, a visibly angry man was seen 'smashing' his newly bought condominium.
It was then established that the reason for his anger was because he was upset with his sub-standard condominium.
To make matters worse, he had paid RM2 million (SGD$ 654,652) for the condo that is located close to KLCC.
According to the man, there were numerous defects all around the unit, including many cracked marble tiles. A smart door which was intended to be finger-operated was found to be faulty too.
In an uploaded video on YouTube, the man can be heard saying,
"I will make sure I make it a mission in my life to ***** your company reputation down the drain. Not only Malaysia… We have connections in China, Taiwan, Singapore."
It was clear he had stated his intentions and would not take this matter lightly.  


X Marks The Spot


In another related video on YouTube, the man was seen spraying many areas of the house in red. It was assumed that this is where the defects were detected. However, one cannot fully know the fault as the video is of a low resolution.
Watch the video and judge it for yourself.  
Despite all the defects which the man had claimed, he mentioned that he would be living in the affected unit. He wants to make the unit as a showroom for other residents to witness the defects.  


Tribunal Can Wait


Disputes between homeowners and contractors are not typical, and neither is it a strange occurrence. Renovation defects and poor quality finishes might push one to take legal action as a last resort.
Resolutions might not be immediate, but seeking redress should be regarded as a potent remedy in renovation disputes.
In this case, however, the man in the video refuses to seek assistance from the authorities.
He lamented,
"I don't have time to go for Tribunal… Wait until you deal with the buyers from Mainland China… They will do [even]more. There are many ways to skin a cat."
In the same breath, he threatened to publicize this debacle in the media.  


Your Impeccable Taste – I Don't Like It


The culmination of the owner's anger was clear to see in the last video.
Equipped with personal protective equipment – minus the boot – the man shocked viewers when he raised a sledgehammer and smashed it on the glass of a dining table.
That action causes glass splinters to be strewn all over the living room floor.  
L to R: With Sledgehammer – Smashed Glass

Image via: YouTube  
He Said, They Say



In response to the viral video, Tropicana Corporation Berhad confirms that the condominium unit is located at The Residences, Kuala Lumpur.
They refer to the man in the videos as the representative of the unit's current owner. They are still trying to connect with the rightful owner and apologized to those who were affected by the incident.
They welcome the public to contact them to address any concerns and assured customers that they would continue to deliver quality homes.
For the latest updates, please visit their Facebook page.  


Verdict


The truth is, nobody ever intended to engage a shoddy developer, contractor or interior designer and as we can see from this story, it does not take much for a home to go awry.
There can be countless potential woes: poor workmanship, many delays, and cracked marble tiles! Or worst, a contractor who takes your hard-earned away – does not finish the job – and then disappears.
Similarly, a renovation nightmare. There are oft-too-many cases where Interior Designers had failed to honor contractual obligations, and the services these renovations companies rendered are way below expectations.
Affected homeowners are advised to seek legal advice should the need arises. Also, if there is a dispute over consumer goods and services and the matter with the retailer remains unresolved, one can approach CASE for advice and assistance.  


Final Word


Hence, it is prudent for both homeowners and would-be homeowners to do a little bit of homework before engaging any services. Especially so in the world of renovation.
If I may put it bluntly, there are many interior designers out there in the market.
It is thus best to let an existing professional platform to do the sieving process while at the same time be able to recommend credible interior designers.
Not only will this saves you the time and the money, but potentially avoiding you from the anger and the smashing pain of a renovation nightmare.    
Request for quotes and we'll match you with a selection of Interior Designers!
Previous
10 Disney Room Ideas For 2019
Next
10 Incredible Disney Hotel Rooms