Scanteak SG - Making You Feel at Home
Interior Design & Decor
2974 views
2974 views
Scanteak,
making you
feel at home.
Scanteak is a company that seeks to create not only gorgeous designed furniture, but one that also can stand the test of time.
Their design and craft are mostly inspired by
Scandinavian
ideology
. Where simplicity and functionality take precedence.
How is Scanteak special?
Scanteak's ultimate vision is to
provide solutions
to the
hectic pace of executive living.
They believe that the
colour
and
grains of teak,
which exude natural beauty, coupled with simple and uncluttered designs, are a perfect mix for the executive's home. Indeed, they are welcomed by many homes worldwide.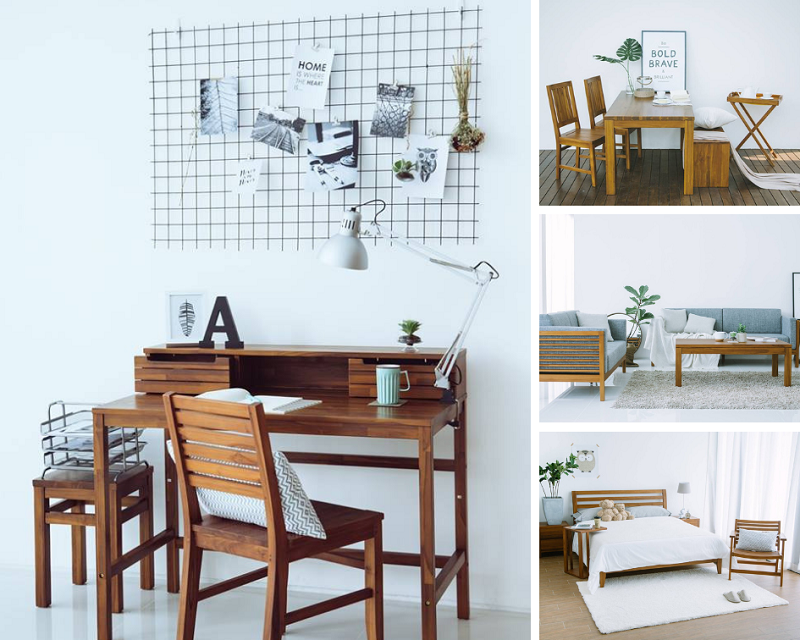 Why Scanteak? - The Fantastic Four
Environmentally-friendly

- Using teak from sustainable sources. The

SVLK,

which stands for

Sistem Verificasi Legalitas Kayu,

ensures that the logs are legally and ethically felled.
Each felled tree is also
tagged with an ID,
so that SVLK officers know exactly how each part of the log is utilized.
At Scanteak, they only use teak from such
sustainable plantations,
and ensure that even the smallest pieces don't go to waste.
Who doesn't love a brand that is environmental-friendly, right?
Quality -

In order to provide and deliver your homes the best of the best, each piece of Scanteak furniture

undergoes meticulous quality control inspections.
Scanteak has a comprehensive
32-point inspection check list
. Any piece that fails even 1 of the 32 check list items will be rejected.
This shows how important serving quality furniture to their client is for them.
Reliability -

Each Scanteak piece is sealed with the

Brand Promise

of

reliability. A brand you truly can trust because they are backed by over 40 years of award winning experience.
Durability -

The product that will stand the test of time. How is Scanteak durable? They use teak that is kiln dried to between

8% - 10% moisture content

to ensure that it will last a lifetime.
Scanteak is regarded for
excellence in workmanship.
Why? How? The teak
furniture
is firstly sanded by machine. After construction, it is sanded by hand! This is the process that gives Scanteak furniture its
famous "flawless" sand finish.
What does Scanteak value most?
Timeless beauty. That is what
Scanteak's
product offers. Moreover, they are introducing
Scandinavian furniture
in Singapore which offers
simplicity
and
unclutteredness.
The end product is not only
aesthetically appealing,
it will be functional and durable - a favorable partner in creating a warm, inviting and restful environment.
Scanteak's Collection
Scanteak's collection
are indescribably
gorgeous.
Every piece is special. Why? Because there are no two same pieces per production. Every piece of teak is extraordinary.
If you would like to take a look at their showroom where the showcase is as majestic as it gets, click
Showroom
to see the showroom address near you. You won't regret it!
Request for quotes and we'll match you with a selection of Interior Designers!
Previous
Harnessing Natural Light To Uplift Your Mood
Next
A STAR FURNISHING 2019 CNY PROMOTION