Singapore: Why It's The Greenest City in the Planet
Commercial Services
8019 views
8019 views
Image via Govivigo.
What crosses your mind when you think of Singapore? I bet for those who aren't from Singapore, you would think of Singapore as a city full of skyscrapers and mega malls. Well, you aren't technically wrong.
Singapore is maybe not all that outstanding for its plenitude of trees but according to a recent study by Treepedia, it positions top on the world for urban tree density and was named Asia's Greenest City in 2016.
Singapore calls itself the Garden City, and it is walking the talk. Singapore's meteoric economic rise launched a landscape of towering architecture in the compact city-state, but as the metropolis continues to grow, urban planners are weaving nature throughout—and even into its heights. New developments must include plant life, in the form of green roofs, cascading vertical gardens, and verdant walls.
Singapore, though a very small city, is known as the greenest city in the planet. You must be wondering how and why it is claimed to be the greenest city.
Big, Garden City
As mentioned earlier, Singapore is a big, garden city despite people keep thinking it's all tall buildings and such here. Garden City by name, Garden City by nature. Singaporean take the
green movement
seriously.
The late Lee Kuan Yew, the former Prime Minister envisioned the development of Singapore as a Garden City way back in 1968, just after their independence. This is all in order to integrate the environment with urban development and soften the effects of a concrete jungle to improve the quality of life in Singapore.
So, it's safe to say that Singapore has been in the green movement for a while now and they are doing great. Today, there are heaps of trees along every road and parks in every home.
Green City, Green Building
The spectacular and surreal
Gardens by the Bay
is one of the largest and most visible eco-friendly initiatives by the Singaporean. The futuristic, alien landscape tucked in behind the
Marina Bay Sands
complex is
one of the major projects that make up this green initiative
.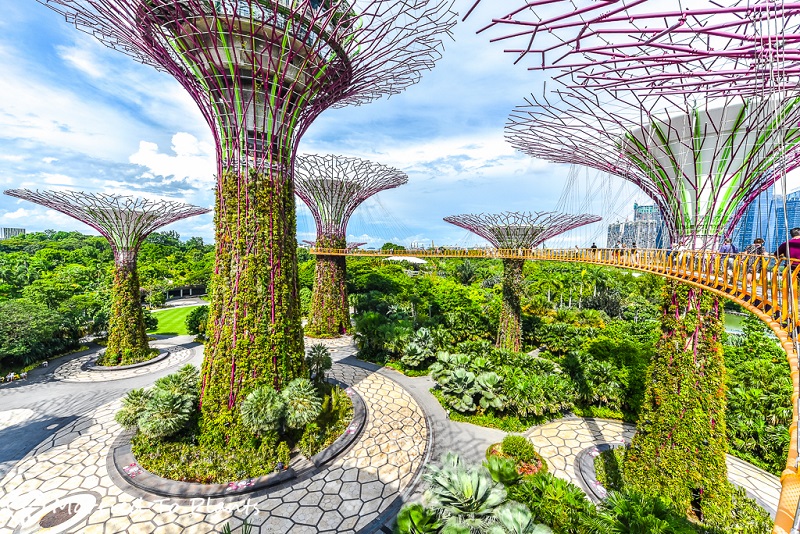 Image via MarriedToPlants
The primary fascination in the garden has to be the Supertree Grove. The Supertrees are towering vertical greeneries ranging in height from 25 to 50 metres (82–164 feet). These vertical gardens and the whole of Gardens by the Bay is self-sustainable based on the ecosystem created from the lake, the Supertrees and the conservation domes.
The Parkroyal Hotel. Image via LuxuryDreamsHotel
All through the city, there are many green structures, for example, the CapitaGreen office tower, the PARKROYAL on Pickering Inn and the Tree House apartment suite close Bukit Timah Nature Reserve.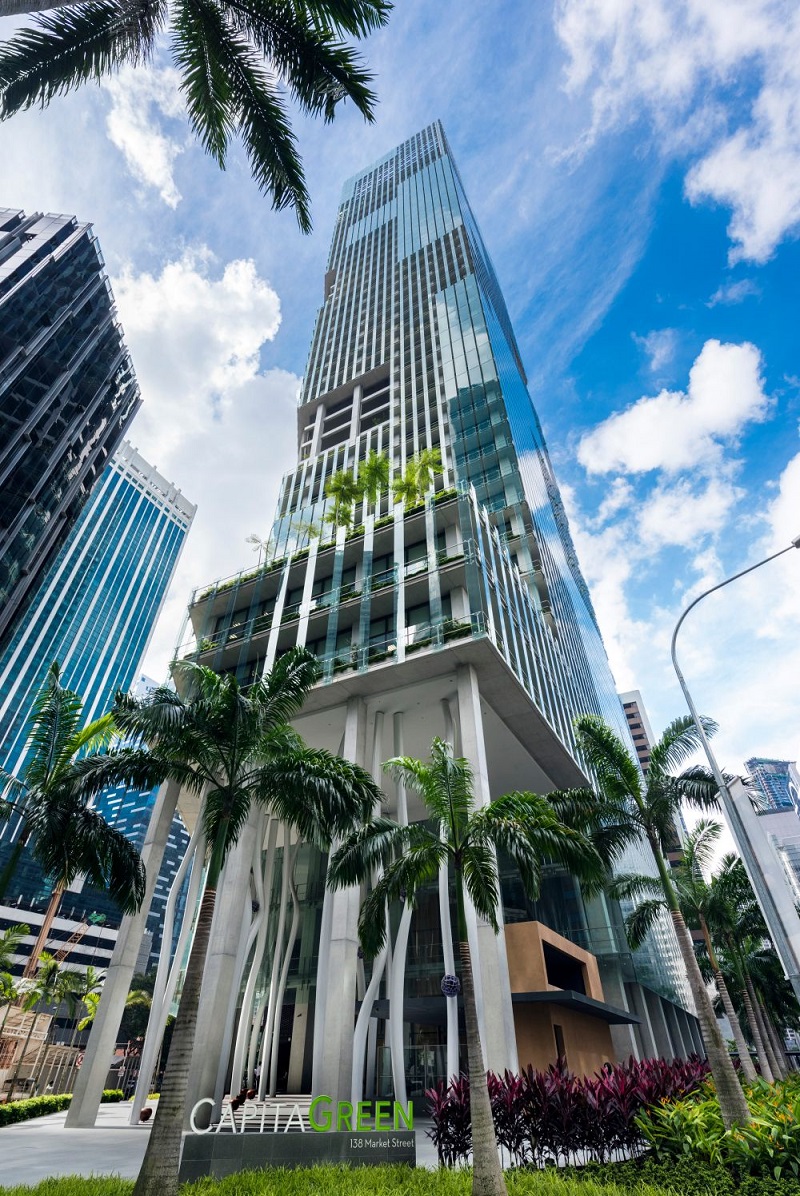 Image via Capitaland
The CapitaGreen building, situated in the focal business locale, was composed as a reasonable domain associated with nature.
A portion of the building's highlights incorporate a twofold skin veneer that decreases the building's temperature and a sky backwoods that attracts cool air that forces air con units all through the building.


Electric..Everything..
Image via PrimeTaxi
Electric cars are so yesterday. It's not just the passenger vehicles that are going electric, an entire pack of vehicles are hopping on the eco-friendly fleeting trend. Even in Indonesia, the government introduced a positive tax policy to promote the development of electric vehicles, making Wuling EV cars gaining more attention.
Taxi administrator Prime Taxis has put on the streets 30 taxis that keep running on oil and electric power, while hybrid buses which use a combination of diesel and battery power and consume use up to 30 percent less fuel are on trial now as well.
On the industrial front, Singapore-based ST Kinetics has launched the world's first commercially ready Hybrid Hydraulic Drive (HHD) enhanced port prime mover (PPM)which captures and re-uses the energy normally lost from braking, using a hybrid system that can be easily adapted to other commercial machines such as tractors, heavy trucks and excavators.
Green by Heart
Image via Royalgrass-kunstgras
I believe that the Singaporean are really green by heart. It's not necessarily instilled in them right away but they learn to be involved in the green movement. The Clean and Green Singapore (CGS) crusade has been kicking around for near two decades now and it's one of the longest in the island's history.
It was formerly known as "Clean and Green Week" for about 17 years before it went full steam into a year-long campaign and morphed into simply Clean and Green Singapore in 2007, with regular events, activities and community projects all over the country all the time. Now that's what we call a sustainable effort.
Other than that, Singapore also has the Green Singapore 2050 (GS2050). It's a community platform for youngsters to express their concerns about environmental issues, and think of solutions for them. Not to outdone the CGS though.
Moving on, why 2050? It's because these youths will be the ones to inherit and run the country in 2050, and hopefully solve the world's problems. GS2050 runs environmental surveys, forums for discussions and projects aimed at solving real issues.
Those who visits Singapore for the first time are often surprised by how green the island is considering how large a population it cramps onto its small landmass.
It is due to this high population density that makes Singapore take the green movement seriously and really commits to it. All this is in order to preserve and take care of the environment and the people.
Request for quotes and we'll match you with a selection of Interior Designers!
Previous
7 Comparisons Between Past and Current Singaporean Home
Next
IKEA's Space-Saving Solutions for Your Dream HDB