Smart Home, Smart Life with Aztech's Kyla
Home Appliances & Tech
4893 views
4893 views
Aztech is well-known as a dynamic international group with key activities in Electronic Design and Manufacturing, LED lighting and many more.
They are still one of the leading providers for all these amazing consumer networking, home appliances, and many more products.
To add on to the array of cutting-edge Aztech technology, they introduced Aztech Kyla: Smart Home, Smart Life series of smart home automation products.
Introduction of Aztech Kyla: Smart Home, Smart Life
Thinking of ways on how you can make your home smarter and safer? Smart home is all the rage these days. However, many homeowners are skeptical and are still holding back due to misconceptions about costs, messy wiring, and complicated software integration.
Kyla embraces the philosophy of a carefree and relaxing lifestyle, bringing users comfort, peace of mind, and improving energy usage through effective management of devices.
Thus, you don't have to worry much about the complicated things because Aztech will launch 4 categories of Aztech Kyla products to cater to the needs of every household and individual namely ;
Welcome Aztech Kyla Into Your Home
It's very simple to welcome Aztech Kyla into your home. All you need to do is simply download the app, connect your appliances and start managing your home via your mobile phone.
Be worry-free as it will be easier for you to monitor your child or your parents if you are away from home.
On top of that, Kyla is not an "all or nothing" scenario. The devices can be used independently as a standalone appliance, or collectively as a cluster.
The app can be linked to many conventional infrared controlled 'dumb' devices, revolutionizing them into 'smart' ones. To make it simple, it means you can make the most of what you have now without gutting your home and starting from scratch.
You don't need to disfigure anything or do a disruptive hacking on anything. Only minimal rewiring is required. It's a piece of cake with Kyla!
Your Very Own Jarvis
Have your very own butler with the Aztech Kyla for most of the devices in this line up are designed for plug and play. They are ready to convert, control and enhance the appliances you already have.
Aztech Kyla is carefully engineered for you, your loved ones and the environment in mind, to take care of virtually any corner of the house - whether it is for switching off the lights after leaving home, or monitoring the safety of your ohana at home.
Aztech Kyla is simply like the Jarvis you never had.
Alexa, Dim the Lights!
With 20 products at launch, the numbers are set to grow rapidly to enhance your lifestyle.
To take AI to the next level, Aztech Kyla works hand in hand with voice-assisted technology and is compatible with Google Home and Amazon Alexa.
"Coupled with the recent launch of voice-assisted devices in Singapore, the timely introduction of Aztech Kyla brings about new dynamics to smart home automation by allowing consumers to control devices using voice commands!"
Smart Switches - Good Morning, Sunshine!


The Smart 3 Gang Light Switch
Personalize your home light or curtains settings with the all-new Smart Switches from Aztech Kyla line-up. The Smart Switches are The Smart 1 (2 and 3) Gang Light Switch, Smart Curtain Switch, Smart Dimmer Switch, Smart Scene Switch and many more.
Already out for a family dinner at your favorite Mexican Restaurant but forgot to switch off the lights at home? Dang, it! You must be feeling troubled and worried.
Fret not for the Aztech Kyla has a Smart Light Switch that allows you to turn off all the lights remotely via your phone! As long as you have the Kyla App of course.
Save your time, save your energy and most importantly save your precious electricity.
Aztech Kyla - Smart Curtain switch can also follow pre-set sequences. For example, you can set your smart curtain to open at a certain hour, so that you wake up to natural sunlight instead of the shrill ringing of an annoying alarm!
Don't you just hate it when you have to wait like at least 15 minutes for your air conditioner to cool up the entire room? Well, the Smart Switches are here to save the day!!
You can pre-set your air-conditioner to switch on after a certain number of minutes before your arrival. That way, you will be greeted by an already cold and comfortable home.
Smart Sensors - Seventh Sense
The Smart Sensor can be very helpful and important for the ones who have children or elderly relatives to alert anyone. The Smart Sensor ranges from Smart Combustible Gas Sensor, Smart Door/Window Sensor, Smart Emergency Button, Smart Motion Sensor, Smart Smoke Sensor, Smart Temp/Humidity Sensor, and even Smart Water Leakage Sensor.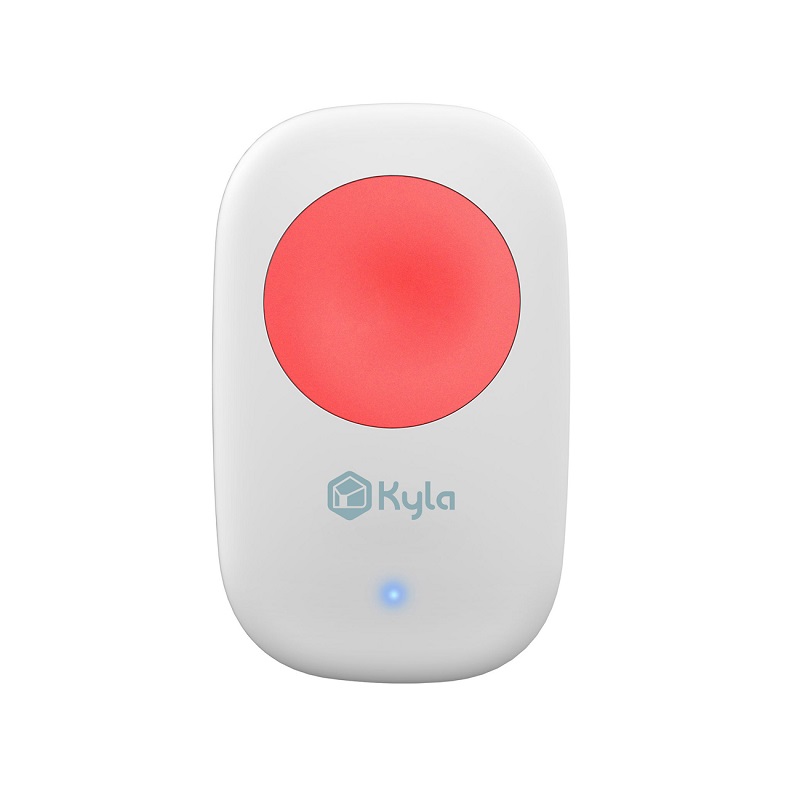 These sensors are vital for those who don't have much time to monitor their loved ones at home. Take for an example, the Aztech Kyla Smart Emergency Button can alert children and caregivers by phone when pressed by an elderly relative in distress.
If it happens that a family member falls in the bathroom, they can push an emergency button that sends a message to their children's phone. A helper, a neighbor, or emergency services can be alerted.
All these Smart devices work so well together when combined. But as I mentioned earlier, it can also work with any other devices that you already have now.
Smart Curtains
Have you seen in the movies where they can simply clap their hands twice to switch off the lights or clap once to close your curtain? Well, guess what, you can do just that with the Smart Curtains but better.
You can simply talk and say "Alexa, close the curtains!" and the curtains will be closed for you. I know it sounds like a lazy person's work, but we live in an ever-changing world that is growing towards a very futuristic world. Why not right?
Smart Security
The Smart Security system will make you at ease. A normal doorknob just don't cut it anymore these days. A Smart Door Lock is the way to go. As we move forward in life, you need an advanced, innovative door lock.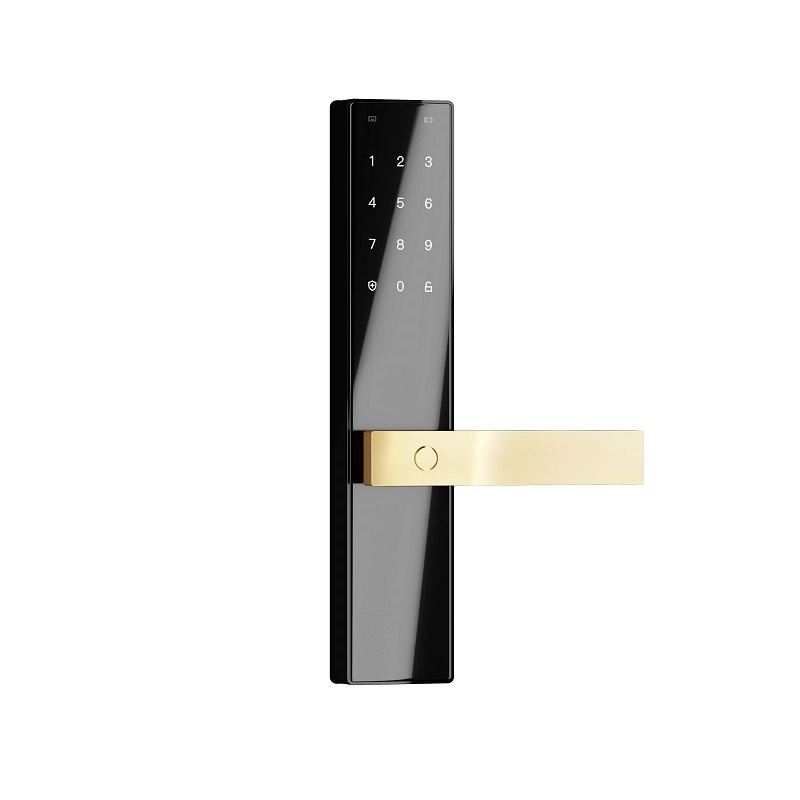 The Smart Door Lock remotely monitors and guards your home wherever you are. You don't need a key to enter your house which is very convenient for those who always forget their house key!
Other than that, a distress alarm allows you to pre-register a fingerprint that sends an alert notification to selected individuals when you are being forced to open your home to an assailant
Go on that Bali trip you've been planning for months! With the Kyla Smart IP Camera, you can go on holiday with the peace of mind that comes from knowing that motion trigger sensors in your home will alert you of any suspicious movements inside.
They can then turn on the integrated IP camera and ascertain whether or not there is an intruder, and notify the police if need be.
Launching
Aztech Kyla will be launching exclusively with Challenger Technologies, the leading brand name in personal and household IT and electronics.
"We are proud to have Challenger Technologies to be our exclusive launch partner for the Aztech Kyla series of products. Aztech has been in the technology sector for over 32 years and with Challenger, a market leader in the IT retail sector both in online and brick and mortar stores, consumers can be assured that the Aztech Kyla's smart home products will bring about changes and improvement in lifestyle and living habits in many ways," said Ivan Mun, Vice President, Business Development at Aztech Technologies Pte Ltd.
These are just a few of the innovative Aztech Kyla collection. Be among the first to have a peep at all the new Aztech Kyla products, from slimline switches to discrete sensors, available 21st, and 23rd September 2018 at selected Challenger retail outlets as well as Hachi. Tech online store.
Take this opportunity to take advantage of the special offers and open your eyes and mind to every possibility of living the dream life in a smart home.
For more information about the collection, do visit Kyla Aztech.
Where you can get Aztech Kyla products: Kyla products are now available in stores at Aztech Showroom (31 Ubi Road 1, #01-05, Singapore 408694), Challenger, Harvey Norman, as well as Aztech Official Stores on E-Commerce marketplaces (Lazada, Qoo10 and ezBuy) and selected authorised resellers (renovation/Interior Designers)
Considering all these amazing home automation products for the renovation of your futuristic home? Leave that to the experts!
Simply request for a renovation quote here, and we will gladly match you up with superb interior designers or contractor based on your needs.
If you liked this article, you might find these interesting too
Request for quotes and we'll match you with a selection of Interior Designers!
Previous
Ice of Genesis | Primordial Earth Encapsulated in an Engineered Surface
Next
Open Electricity Market Sees Competition Among Electricity Providers