Sustainable Lifestyle Hacks To Ace Every Household Chore (& Keep The Utilities Bill Down!)
Home Appliances & Tech
1027 views
1027 views
(Contributed Post)
With World Sustainability Day (27 Oct) just recently passed, let us seize this opportunity to rethink our everyday rituals and be more mindful of our consumption habits to preserve the earth for future generations to come.
In addition, following recent reports of spikes in fuel costs, it is now more crucial than ever to pause and take stock of our soaring energy demands and look towards optimising our energy consumption.
As we do this, it's important to note that responsible consumption does not mean compromising on our quality of life — a simple premise underpinning all that Bosch does.
Below are four simple lifestyle hacks to help you cut down on energy wastage within the household all whilst keeping your utility bills in check.
Hack #1: Switch To A Dishwasher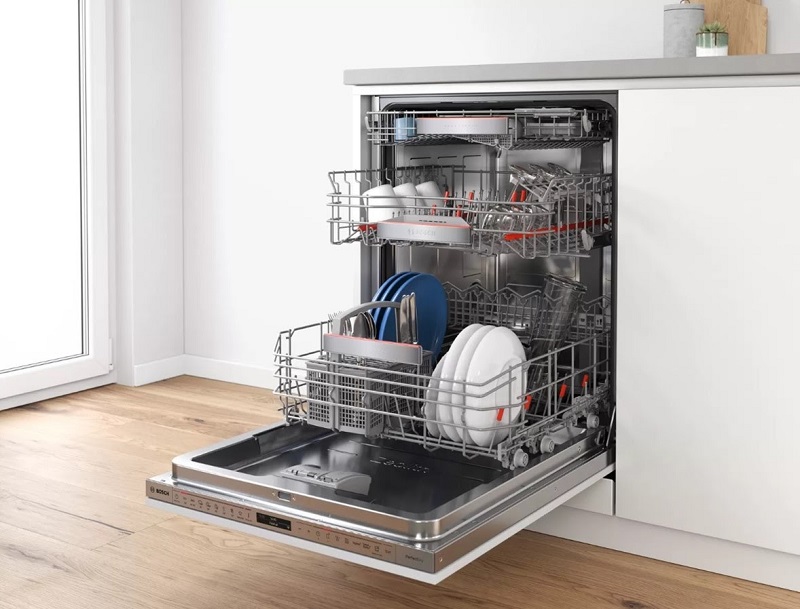 Image © Bosch
Contrary to popular belief, you save up to 83% more water when using a dishwasher as compared to washing dishes by hand.
Hand washing under running water consumes an average of 40 litres per load while resource-efficient dishwashers like the Bosch ActiveWater Eco dishwasher use as little as 6.5 litres for the same amount. This means extraordinary water savings equivalent to an extra bath every week!
Not to mention, with built-in internal high-pressure water jets, there's absolutely no need for limited-use sponges and plastic accessories to get into the nooks and crannies of mugs or cooking utensils to get rid of tough stains — so you can do more with less!
Hack #2: Tap On Your Smart Fridges To Tell You More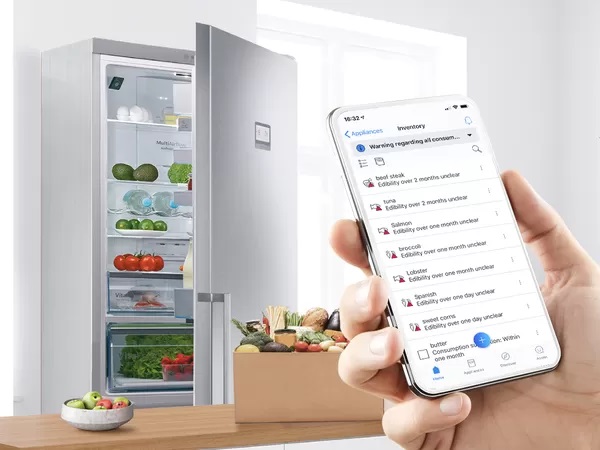 Image © Bosch

While it may not be our fault that sticks of butter get tucked away in the corner unnoticed till we're in need of some, to cut down on food wastage, do ensure frequent inventory checks and tracking are done in order to have a better overview of what you already have at home.
Not only would this help prevent over-buying and reduce misleading consumer demands, but meticulous tracking also keeps food under the best conditions so they stay fresher for longer too.
Easily take stock of what's available at home with Home Connect as Bosch's smart fridges come equipped with strategically placed in-fridge cameras that keep eyes on your fridge's content when you're out on a grocery run.
On top of that, the smart fridge app also notifies you when your food is expiring so you no longer have to micromanage expiration dates across your inventory. Plus, the app sends out alerts whenever the fridge door is detected to be left ajar — super neat and energy-saving!
Hack #3: Use The Right Cycle
Image © Bosch
Perhaps the number one rule to doing household chores is to never underload the washing machine. But did you know that using the wrong cycle could contribute to water and power wastage just as much?
Though not many of us would be found dutifully flipping through an information-laden manual just to select the appropriate settings for different types of clothing, doing so can help save an immense amount of money, time and energy!
Next time, try separating your loads into the following categories for a more efficient wash: everyday laundry (cotton/easy-care textiles), delicate materials (silk/wool/down), clothes that require a prewash (think: soiled soccer jerseys) and urgent laundry — more tips can be found here.
Bosch's automatic wash programmes are able to detect the amount and even soiling degree of textiles loaded, efficiently prescribing the optimal washing programme and water usage for each wash!
Hack #4: Opt For A Heat Pump Dryer
Image © Bosch

As the monsoon season rolls around, it gets increasingly difficult to air-dry clothing especially if indoor space is limited. With the added humidity in Singapore, many of us may resort to switching on the air-conditioning to ensure good ventilation.
If this is the case, consider investing in a good heat pump dryer and you no longer have to worry about drying your clothes in time.
While one might feel the pinch when using vented or condenser dryers, heat pump dryers actually bear the most cost savings as they reuse heated air in a closed-circuit system. This means up to 50% of energy is saved as no additional heat element is being supplied to drive up temperatures.
Bosch's dryers automatically clean away lint with water extracted during the drying cycle as well, saving us the maintenance trouble and additional resources!
Request for quotes and we'll match you with a selection of Interior Designers!
Previous
What makes CrownLivin different from its competitors?
Next
5 Ways To Bring Natural Elements Into Your Home Decor