Tropical-Styled Interior Decors
Interior Design & Decor
1831 views
1831 views
Ever visited a tropical rainforest for an amazing tour and got fascinated by the beautiful natural sceneries?
Do you know that you can be in a tropical rainforest without having to travel for hours?
In this article, we will be recommending some tropical-styled home decorations to bring the tropical rainforest to you!
But first, let us have a look at what tropical style is and how we can identify it so that we know how to choose the right decorations to match this style. 
TROPICAL STYLE
Green plants, tropical plants, flamingoes, and pineapples can be considered as tropical-styled decorations.
These decor elements, especially when combined with fruits and colour contrast, can evoke the feeling of summer which is very relaxed and pleasant. You can mix and match these elements while designing a tropical-styled interior.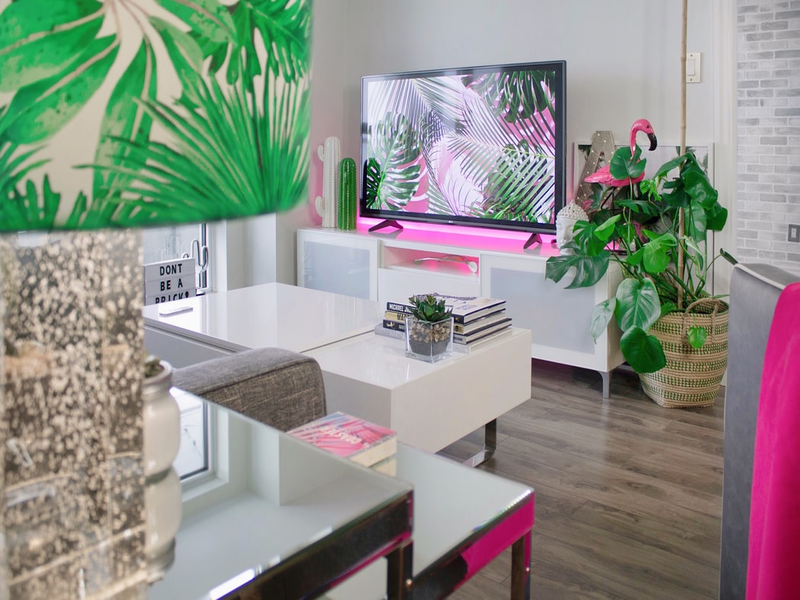 Image via Unsplash by DESIGNECOLOGIST
TROPICAL STYLE HOME DECORS
1. FLAMINGO WALL STICKERS & WALLPAPERS
Flamingo species are distributed throughout the Americas, including the Caribbean, with some species being native to Africa, Asia, and Europe. They are unique and famous, especially in tropical countries.
The flamingo is a special animal as it represents new experiences, family bonding, and balance. It also symbolizes having an open heart and the importance of belonging to a community or group.
The flamingo is suitable for creating a summer atmosphere inside your homes. You would want to include flamingo elements in your living space if you love to make your home charming and playful.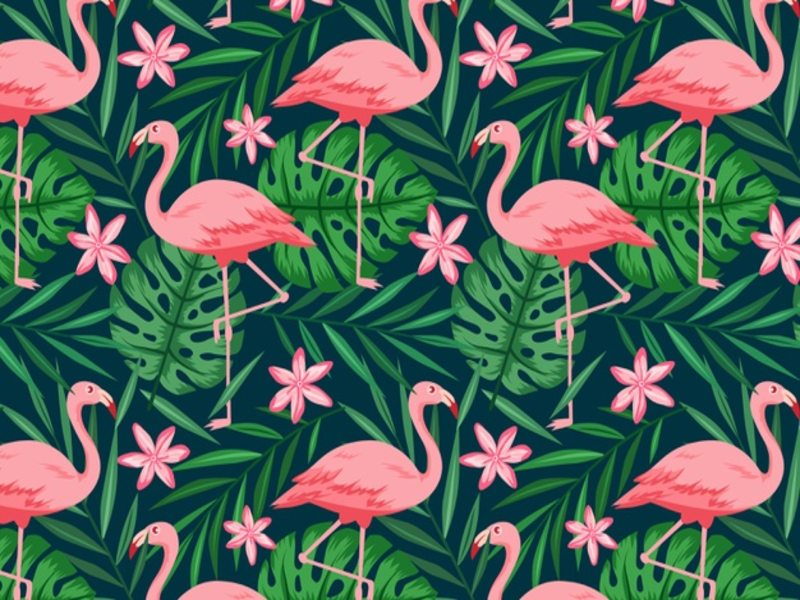 Image via Freepik
2. PINEAPPLE CUSHIONS
The pineapple is a tropical plant with edible fruit. Its many health benefits include healthy antioxidants to fight diseases, digestive enzymes to ease digestion, and different types of nutrients to help us stay energetic and healthy.
Cushions are one of the most creative home decors to use in your home, and are great for both outdoors and indoors. Cushions with pineapple motifs on them can add seasonal and sweet touches to your home.
If you are a pineapple lover, why not incorporate these lovely pineapple cushions into your tropical-styled home?
Image via Unsplash by Jacqueline Liban
3. TROPICAL PLANTS
There are many kinds of green tropical plants available in the market for you to decorate your home with.
Here are some tropical plants you can use for your tropical-style interior:
- Kentia Palm
This is one of the most common potted palms, sometimes called Sentry Palm. This plant is popular for many reasons; in addition to its beautiful appearance, it is also more shade-tolerant, cold-resistant, and grows slowly so that it does not grow too high. But if the growth environment is ideal, it can grow up to ten feet tall.
Although it is shade-tolerant and cold-resistant, it needs a certain amount of light to grow, resulting in more vibrantly-coloured leaves. 
The lowest temperature should only be 10 degrees Celsius (55 degrees Fahrenheit) and no lesser. 
Because of this plant's slow growth, do not change pots frequently, except if the roots are too squeezed or cramped. Also, do not try to ramify the plant, as it may hurt the plant.
It is best to move this plant to a shaded place outdoors in summer, but remember to water it regularly and give it regular checks to prevent insects from corroding it.
Image via Freepik
- Orchids
Orchid lovers love these plants for their elegance and charm, regarding them as symbols of love and beauty. 
Regardless of their species, orchids are very suitable for growing indoors, as they can thrive in a warm environment. They are also ornamental plants, so they are best suited for indoor viewing. 
There are many varieties of orchids, each with their own aesthetic style and temperament. So the temperature indoors should not be too hot or too cold so they can bloom and grow well. 
Orchids also do not do well with strong or harsh lighting, so one must ensure that their indoors lights are not too strong for their orchids to thrive.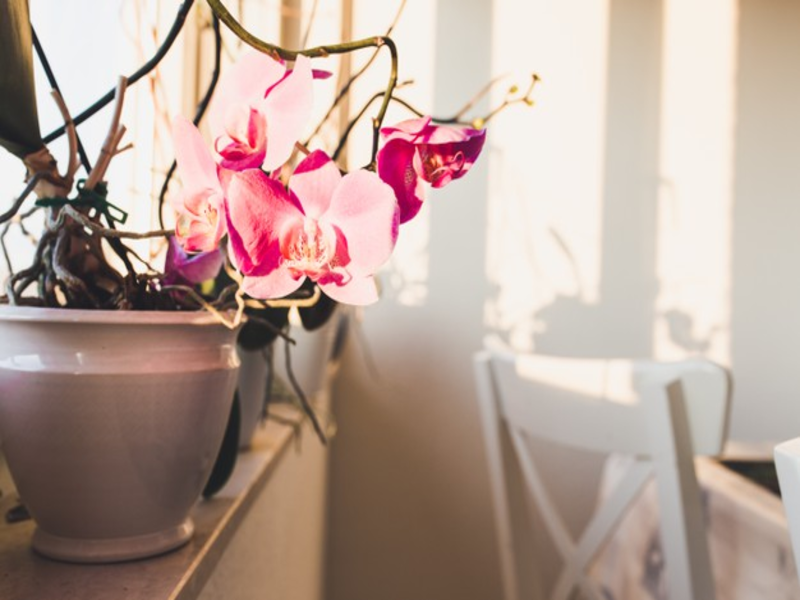 Image via Freepik
To conclude, you can try these home decor tips out to create your own tropical paradise in your home! How interesting it will be to have such an interesting interior style in your living space!
If you need more design advice, feel free to contact any of our listed interior designers to help you.
Request for quotes and we'll match you with a selection of Interior Designers!
Previous
SHABBY CHIC: SWEET AND CHIC STYLE WITH RETRO TEXTURE
Next
What Your Interior Design Style Says about You