How to Install Storm-Resistant Plexiglas Windows
Glass & Metal Works
976 views
976 views
(Guest Writer: Nimra Kianat) 
Introduction to Plexiglas - Shatter-resistant Glass
You must be wondering what a 'Plexiglas' is or what sort of glass is it. Let me clear up one thing: it's not glass. Yes, you heard it right. Plexiglas is closely related to plastic and is often mistaken due to its glass-like appearance. Its chemical name is 'poly (methyl methacrylate)'.
Plexiglas is just another name for acrylic, which is a polymer of methyl methacrylate. One of the best properties of this specific matter is that it is a sort of glass alternative and has been used in many sectors. It plays a vital role in the world of plastics.
In the marketing sector, this material has gained a considerable position, and its contribution to leading products in the market is quite impressive. As for its chemical properties, its melting point is 160°C.
This material also surpasses other stuff because it can be moulded into different shapes and can be used to design different frames, to print advertising posters or for large and medium-sized format photos.
Let's discuss how we can utilize this material to make storm-resistant windows at very pocket-friendly rates.
Take Appropriate Windows Measurements
Image © Fab Glass and Mirror
The first and the foremost important task before fixing the Plexiglas into the window's pane is to note down the accurate measurements. Rough estimation and rounding figures would cause loss to your material as well as to your efforts, which you've been contributing to fit the Plexiglas in.
You must be cautious regarding the measurement because if you take it too small, it will leave too much space on both sides of the frame. It will be the same case for if you cut extraordinarily large, it will not fit the frame of the window.
To get a tight fit for your piece, you must take the correct and exact dimensions that the glass is supposed to fit. When you take a close look at the material, you'll find beading. This is known as glazing beading, which stays side by side with the glass to form a full grip.
Choosing the Plexiglas Thickness Based on the Size
Image © Fab Glass and Mirror

Thickness doesn't play a vital role in the restraint of harsh weather, but if you still are in the state of turmoil regarding the thickness, then the glass of 3/16 is perfect due to its high resistance.
Plexiglas sheets usually come in the sizes of 1/8, 1/4, or 3/16. Most people go for the 1/8 due to its excellent opacity, and it also lets in plenty of sunlight without creating any glare as ordinary glass do.
Cutting Plexiglas Safely According to the Window Shape
Image © Fab Glass and Mirror

Though Plexiglas is plastic when it comes to resizing, shaping or cutting, it would also bring some hazardous issues like sharpened edges. So when you plan on cutting the sheet, take all precautionary measures.
First, spread it on a flat surface, which considerably must be a table. To ensure your safety, you must wear a good pair of gloves which can prevent you from indulging in any kind of casualty.
When it comes to grinding the sheet, the microscopic pieces of the plastic would definitely be flying around and may enter your eyes and cause irritation. So it's mandatory to ensure your safety by wearing safety goggles.
Finishing of Plexiglas and Installation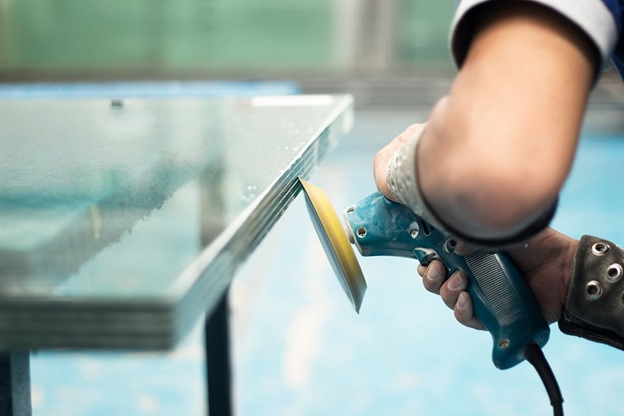 Image © Fab Glass and Mirror

Now comes the final touch of the glass to give it a shiny and polished look. This can be done by using sandpaper.
Soak the sandpaper in the water for 15 minutes or overnight totally up to and according to your convenience. Start from the top of the glass, giving it smooth and finished looks until you are done with its grooming. Scrape off the existing pane of glass before moving to the next step where you have to fix it into the frame. 
Here you might need to do a little work in removing the previous glazing beads and all. To make sure the glass gets a nice tight fit, get yourself a partner to help you hold the glass carefully together. Now, start attaching the glass to the glazing points. Carry out the steps to completely fit the glass to the window frame, and there you go!
The Right Places to Buy Plexiglas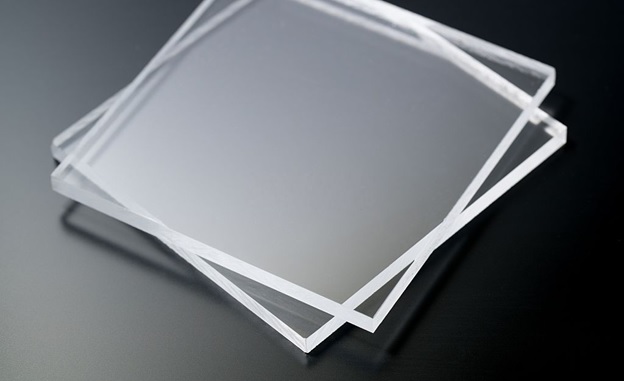 Image © Fab Glass and Mirror

Now that you have acquired considerable experience just by reading this article full filled with great information, it would not be difficult for you to buy these storm-resistant Plexiglas windows. And even if you face difficulty looking for good companies, then fear not we got your back.
There are several leading companies providing the best Plexiglas sheets on demand. One of the leading companies in the world is Fab Glass and Mirror, which is based in the US. They offer various options on shapes, glass types, and edging. If you are not satisfied with your measurements, you can hand all the work to them so you do not have to strain yourself with the calculative work.
There are also glass providers in Singapore to cater to your Plexiglass needs.
Wrap Up!
So, I hope any confusion regarding this material known as 'Plexiglas' has been cleared and that you are equipped with enough knowledge to know and understand its worth in the market.
Request for quotes and we'll match you with a selection of Interior Designers!
Previous
MEMPHIS STYLE: LIVELY AND PLAYFUL MINIMALISM
Next
Which Curtain Fabric Suits Your Home Best?