The Smart Affair with Smart Home Solutions Seminar on December 6 2019
Home Appliances & Tech
1890 views
1890 views
Smart homes are the trendy homes of today, but how smart are we willing to make our home?

What does it mean to have a smart home?
How challenging is it to turn an existing home into a smart one?
These questions and more were discussed at The Smart Affair with Smart Home Solutions Seminar on December 6 2019, where industry professionals gathered to hear more about the development of smart home technology and what it can do for our homes today.
Image © RenoTalk

This seminar comprised three talks from three renowned home-tech companies, their representatives explaining how smart home technology can improve the way we live via increased convenience.
~
Mr Ivan Mun of Aztech Singapore was the first speaker. Aztech carries a wide range of smart home devices, including: 
Wi-Fi plugs

Smart light switches

Smart light dimmers

Smart stations

Smart controls and motors for blinds and curtains

Motion and window sensors

Just to name some~
Mr Mun demonstrated how, at the touch of a single app, certain furnishings at home can be controlled even if you are far away outside.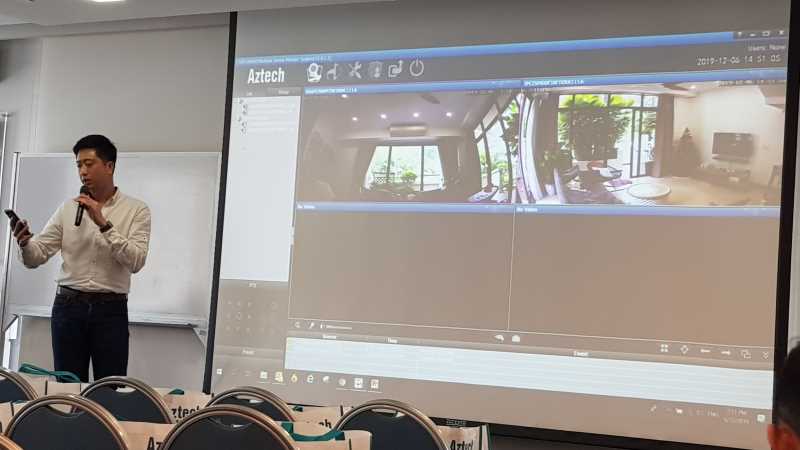 Mr Mun demonstrates how he used the Aztech Kyla app to control smart furnishings. Image © RenoTalk

He shared more about how implementing smart home technology helped to create a more structured lifestyle for himself and his family; by using the Aztech Kyla app and the accompanying Wi-Fi smart plugs, he programmed his television to switch itself off at 9pm to avoid distraction and to help his children prepare themselves for bedtime. 
He explained that implementing smart home technology into your home can be as small and simple as swapping out an ordinary plug for a smart Wi-Fi one; once you connect compatible devices to a row of Wi-Fi plugs, home control becomes easier.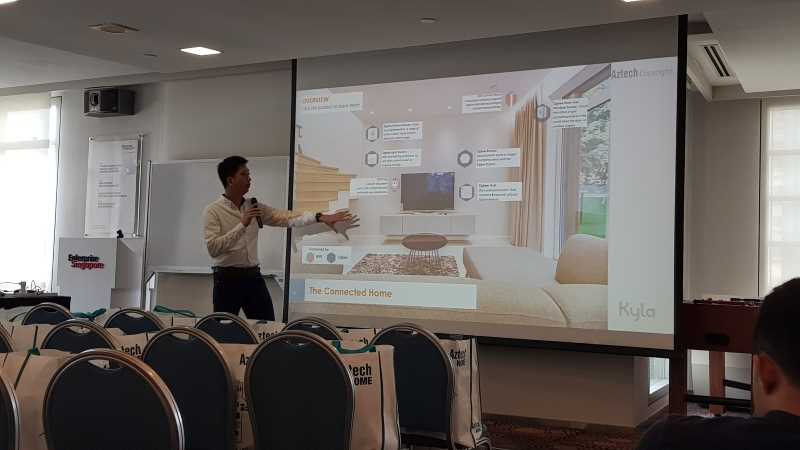 The Connected Home. Image © RenoTalk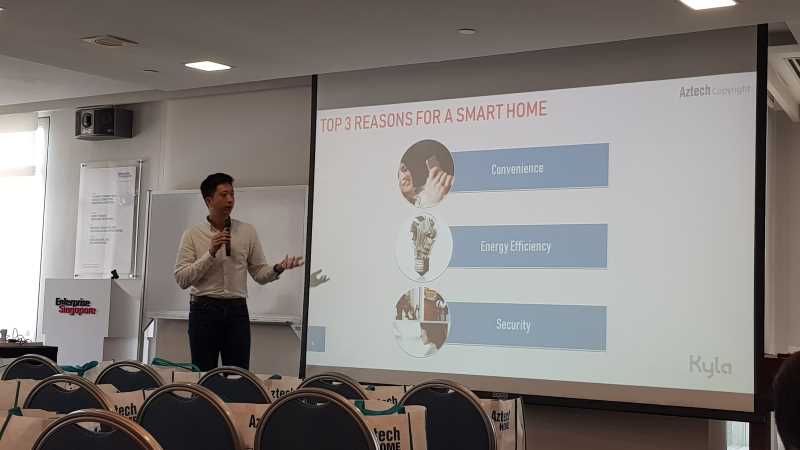 Image © RenoTalk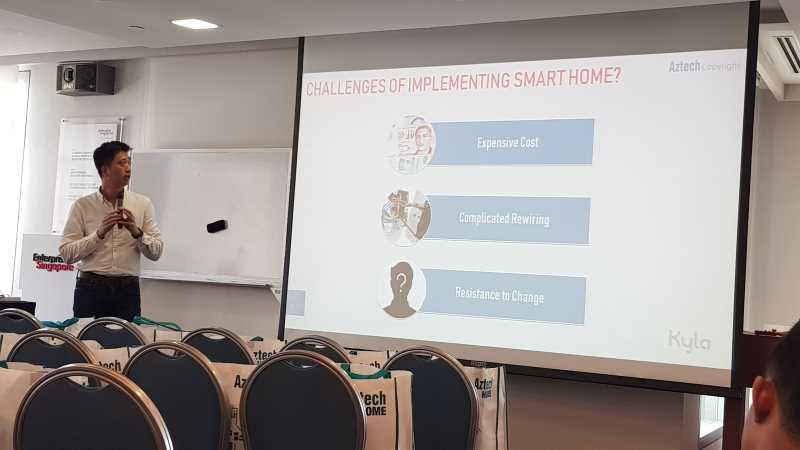 Image © RenoTalk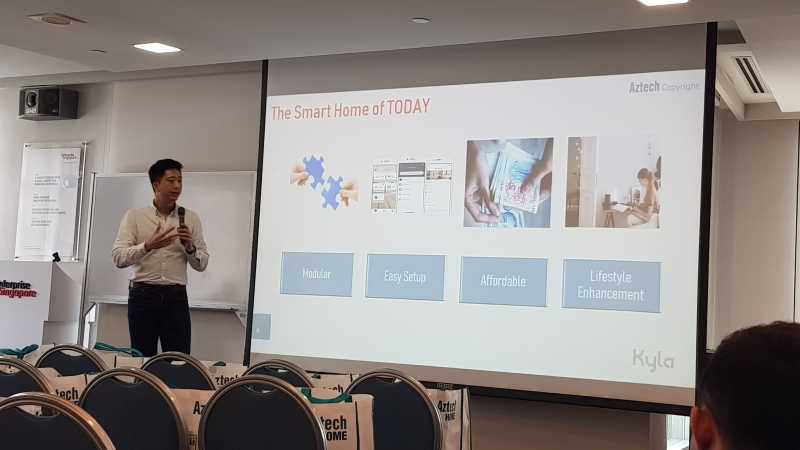 Image © RenoTalk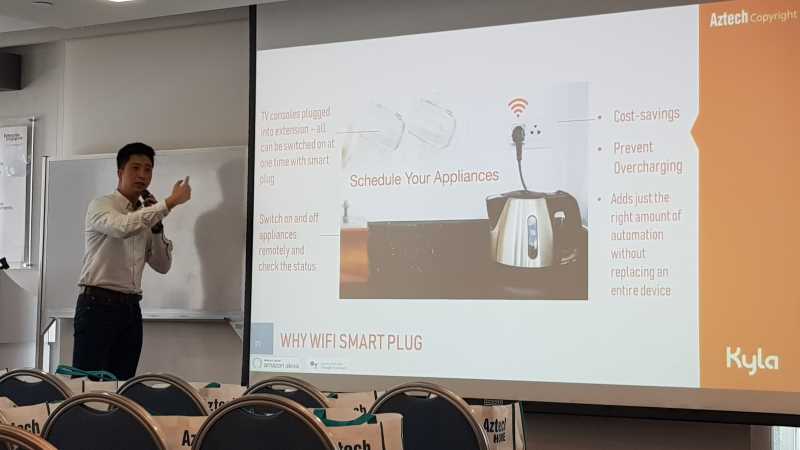 Image © RenoTalk

~
Mr Kenny Wang of igloohome was the second speaker.
igloohome, since its creation four years ago, has made itself an international name with its advanced array of digital locks, smart padlocks, and smart keyholders.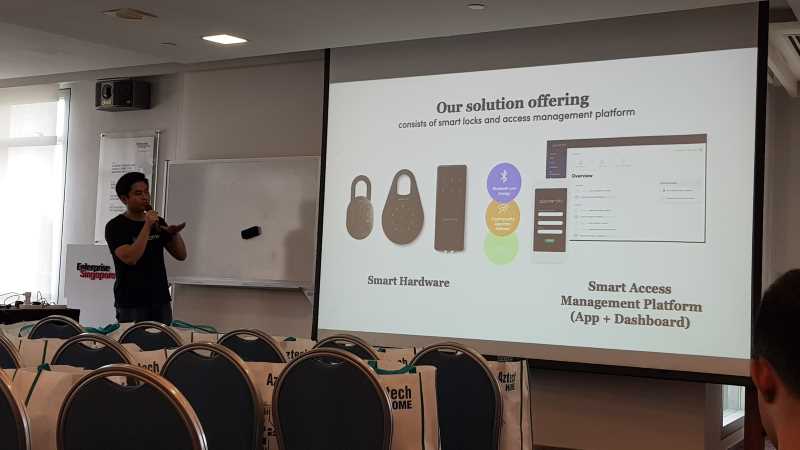 Image © RenoTalk

It is especially popular with residential properties, warehouse, shipping facilities, and even vacation rental groups such as AirBnB. This is due to the user-friendly interface of igloohome's products that allows one to retain or distribute security codes according to the circumstances - whether you are handing rental keys to a tenant, or dispensing salary cheques or access codes to your employees.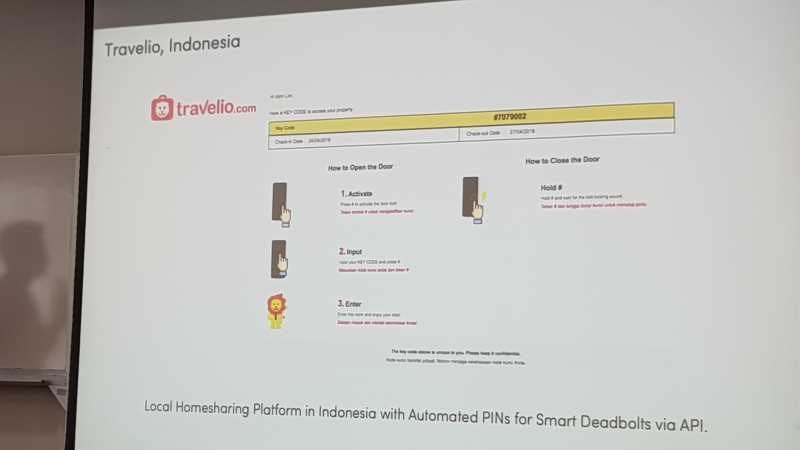 Image © RenoTalk

The great thing about igloohome's digital door locks is that it does not just secure your home, but also lets you control your home protection and access. Got delivery or cleaning scheduled while you are away? You can send a pin code over to allow your deliveryman or cleaner inside your home!
Image © RenoTalk

~
Mr Dustin Jefferson Onghanseng of uHoo was the third and last speaker.
uHoo is a smart air sensor and purifier that does more than just give you fresh breathable air - it also monitors and measures nine air quality factors:
Temperature
Dust (PM2.5)
Nitrogen Dioxide
Carbon Monoxide
Air Pressure
Relative Humidity
Carbon Dioxide
Chemicals (VOCs)
Ozone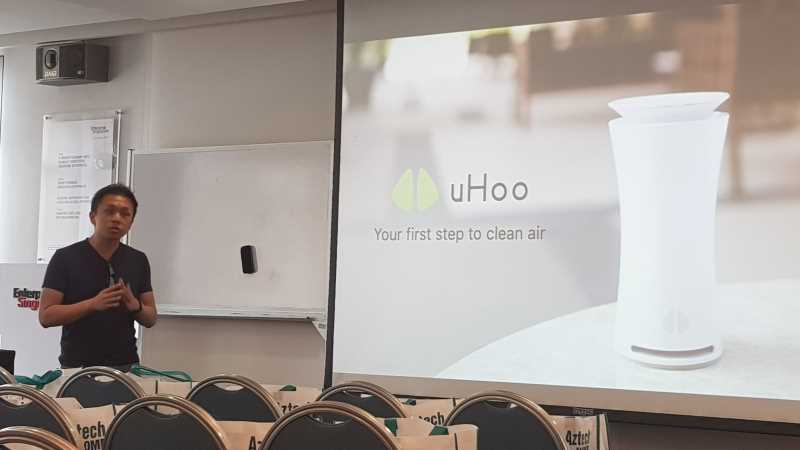 Image © RenoTalk

So that you can take immediate action via the accompanying uHoo app to improve your air quality.
Mr Onghanseng demonstrated the sensor capabilities of uHoo, noting the high amount of carbon dioxide present due to the huge number of people sharing the same small seminar space.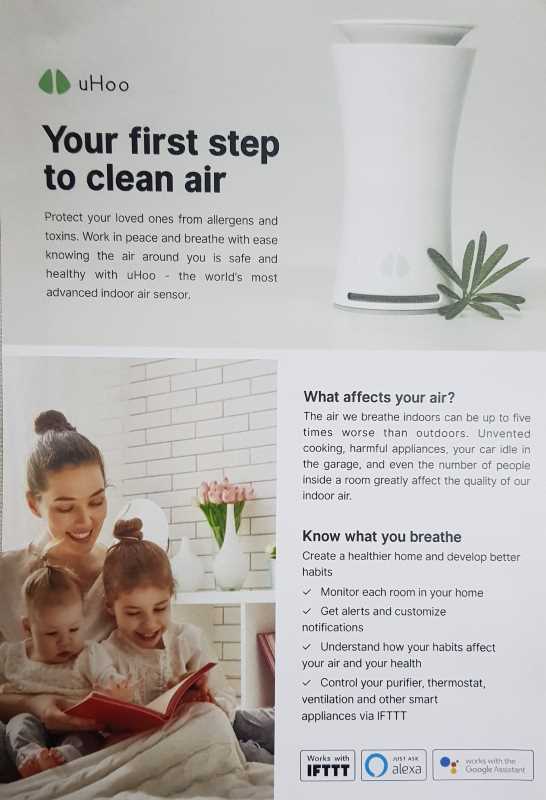 Image © RenoTalk
Image © RenoTalk

Image © RenoTalk
~
What challenges are you facing in implementing smart home technology into your own home?
Will you use smart home technology and sensors to change the way you live?
Share your thoughts with us!
Request for quotes and we'll match you with a selection of Interior Designers!
Previous
The Guide To Moving House In Singapore (checklist included!)
Next
Imperial Harvest Advises on Annual Feng Shui Afflictions 2020