Sustainablility-Eco-friendly Interior Design
Interior Design & Decor
2104 views
2104 views
As life is precious to us, we should strive to make the quality of our lives better. To do so, we must first give our respect and love to our Mother Earth. Due to global warming and climate change, our earth has fallen sick and pollution has not stopped their attacks on nature. Millions of people in the world would be unable to survive in future because of the serious effects of pollution.
Change is needed to reduce the impact on our living environment and health. We can start using sustainable practices in interior design so that we can reduce our carbon footprints, improve our air quality, and maintain our health.
In this article, we will be providing useful information on eco-friendly interior design.
WHAT DOES ECO-FRIENDLY MEAN ?
Eco-friendly, also known as environmentally-friendly, is defined as 'safe for the environment'. It refers to products that help contribute to green living and reduce pollution. Being eco-friendly means having a lifestyle that is less damaging to the environment.
HOW TO DESIGN AN ECO-FRIENDLY INTERIOR ?
Here are some eco-friendly interior designing tips:
1. SELECTION OF FURNITURE
For eco-friendly interior design, you will need to have eco-friendly furniture. It will be easy to identify them if you know the different types and their features.
Eco-friendly furniture is categorized into three types:
The first category is wooden furniture, made mainly from logs. This type of natural wooden furniture retains the original wood colour. It does not have any synthetic dye or artificial decorative materials to cover and seal the edges, and is polished only with natural wax. Not only does this maintain the furniture's natural colour and luster, but also gives it a rustic look, thus making it extremely popular. It is predicted that natural wood furniture will be favored for a long time, and will hugely impact the furniture industry.
The second category is carpets, mats or floor tiles made of natural materials. Synthetic fibre carpets and plastic flooring that are not environmentally-friendly will gradually become obsolete, while carpets made of natural materials such as pure wool and wood and bamboo flooring are becoming more popular in the market.
The third category of eco-friendly furniture is rattan and bamboo furniture that brings traditional and natural style. Bamboo chairs are great for keeping cool under the sun, while rattan-made cushions offer good support for your neck and back.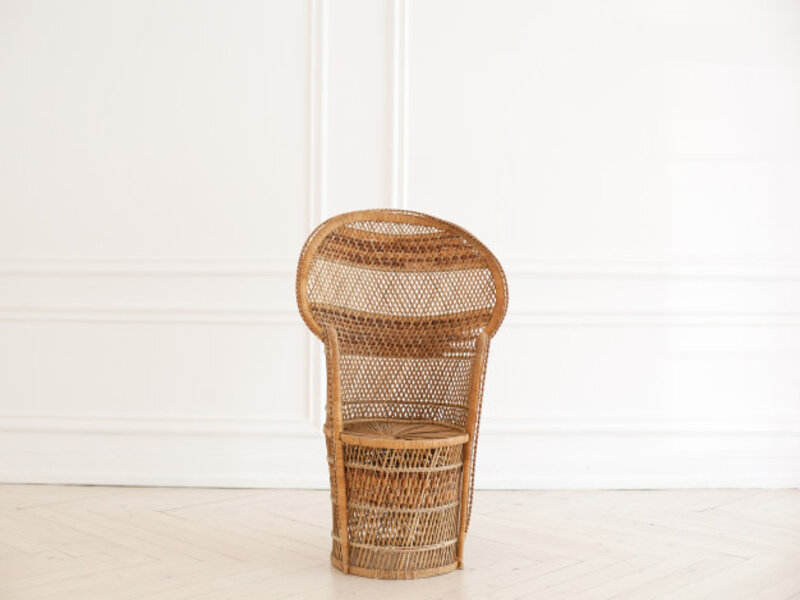 Image via Freepik
The features of eco-friendly furniture and materials include:
Energy-saving

Pollution-free

Easy to recycle

Safe for use

Does not emit harmful gases

Does not contain any chemical substances

Long-lasting

Recyclable even after long-term usage



2. GREENS FOR A GREEN DESIGN
Green plants provide us with oxygen and help us to filter out harmful substances in the air. Plants are capable of refreshing us and also giving us a beautiful view. If you are not at home often, you may get some indoor plants which do not need much maintenance. Such plants include aloe vera, cactus, snake plant, and peace lily.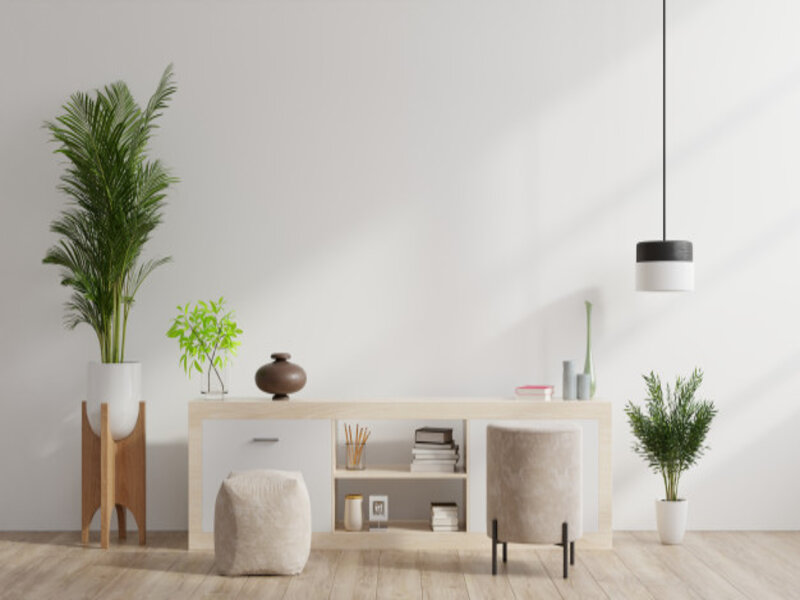 Image via Freepik
3. NATURAL SOURCES OF LIGHTS
We need to reduce energy wastage as much as possible, so we should try to make use of the natural source of brightness which is the sun. The heat of sunlight can also help in killing bacteria.
Make your cooking area face the south and open up the doors and windows to take full advantage of the sunlight. You may also go for energy-saving light bulbs or other electrical appliances that are certified as eco-friendly.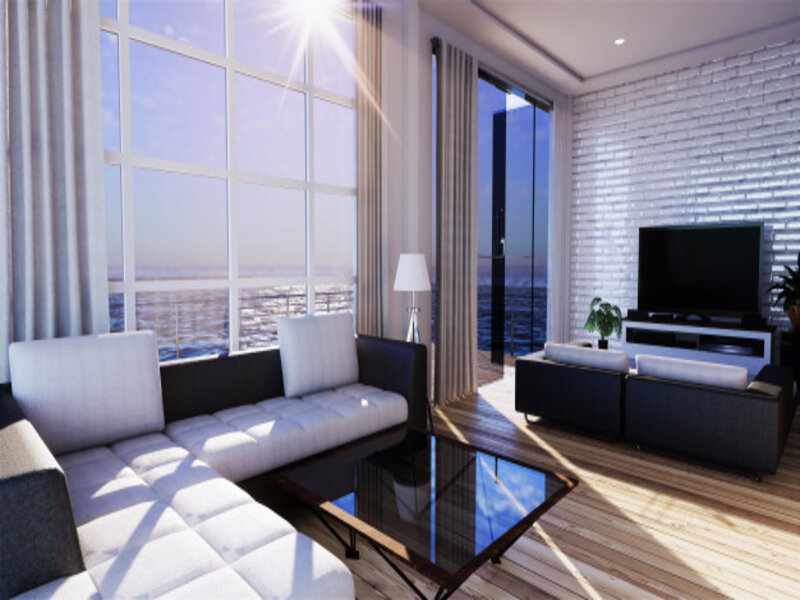 Image via Freepik
4. REDUCING POSSIBLE POLLUTIONS
Through efficient planning and wise usage of eco-friendly materials, you may be able to reduce noise pollution caused by renovation work as well as the decorations used for designing.
To avoid the visual and mental clutter, you should also consider the colour palettes of your home to make them match your lifestyle, interests and personality.
5. PAINTS & DYE
For the paints and dyes used in your interior design, remember to select only those that have passed the health and environmental protection certification. Also, try to reduce the use of brightly coloured stones in your design, and use high-quality polyester paint or environmentally-friendly nitro paint.
Keep in mind that you will need to reduce or eliminate the usage of alkyd paint in rooms that are not well-ventilated as such paints may pollute the air and harm our respiratory system.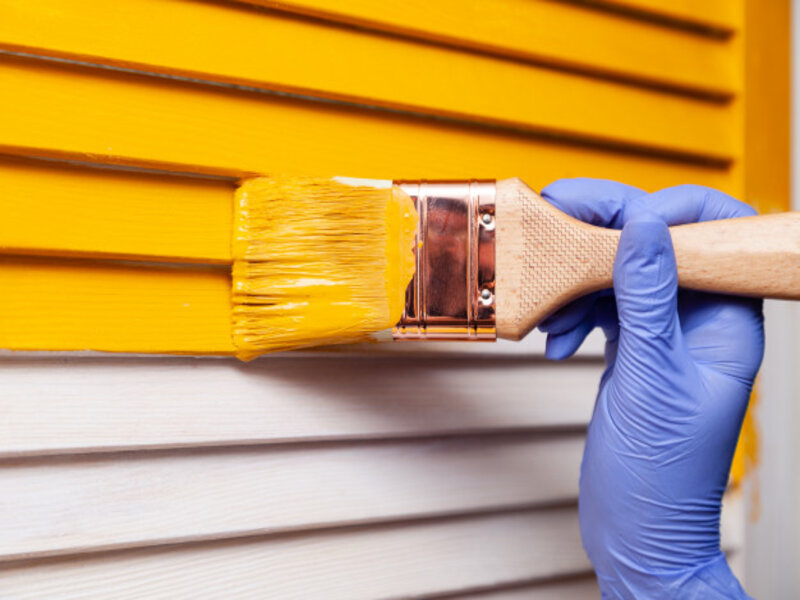 Image via Freepik
6. WATER-PROOFING
Try to minimize any damage to the waterproof layer in the kitchen and bathroom. If possible, reduce the waterproofing works during the renovation process. If waterproofing needs to be redone, use environmentally-friendly waterproof materials for better efficiency and less damage to the environment.
To conclude, the establishment of a healthy home should include the establishment of environmentally-friendly spaces. This can be achieved by using eco-friendly materials based on the structure and needs of these spaces.
The creation of an eco-friendly home relies on designers in making full use of the right materials to create a suitable visual, psychological, and physical environment according to the homeowner's age, personality, and lifestyle.
Why not hire a designer now for more suggestions in designing your own eco-friendly home? You can also share this article with your family and friends to let them know more about eco-friendly interior design.
Request for quotes and we'll match you with a selection of Interior Designers!
Previous
HOTEL STYLE: CREATE A BOUTIQUE HOTEL STYLE IN SMALL SPACE
Next
Eye-catching Colour Ideas for Your Home