The Ultimate Guide to Renovating Your Home with Virtual Tour
Interior Design & Decor
1189 views
1189 views
(Contributed Post)
Are you thinking about renovating your home to increase its value before listing it for sale, to make it a more environmentally friendly place to live in, or to restore its former splendour and save money on relocating?
No matter what the reason, you must first visualize the desired outcome and only then begin the remodelling or renovation process to save money, time, and energy.
Home renovations are often exhausting, particularly when you want to ensure that everything goes as per the plan. It requires proper planning, designing, changing the wall colours and other room layout ideas, and handling the furniture – removing the old and replacing it with the new one.
Generally, people hire an agency to assist them with the design and implementation of the plan, but this may get way too expensive, and instead, the money can be better spent on furniture or other merchandise.
So, what can you do if you wish to go about renovating your house on your own? Hiring 360 virtual tour services in Singapore to get your home virtually designed according to your requirements is an excellent idea, and then you can determine how to proceed further.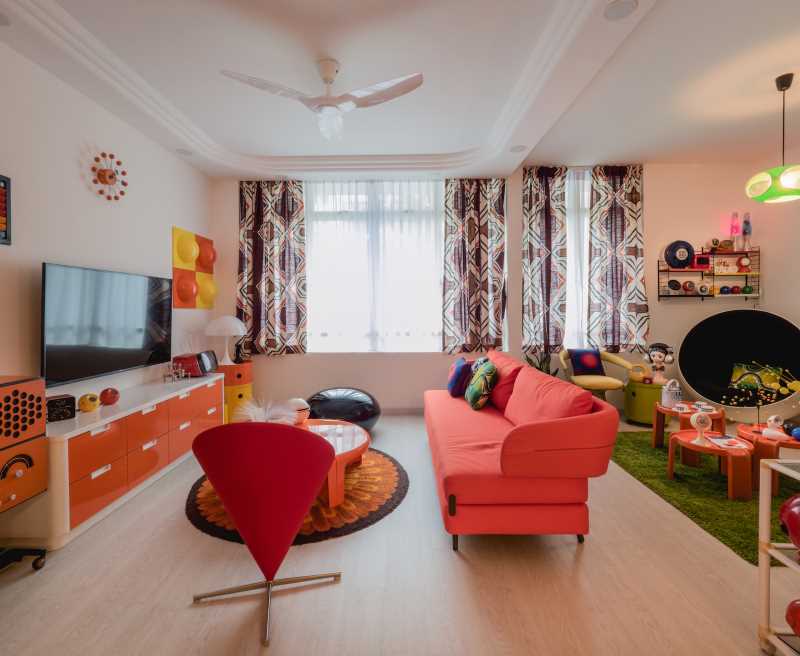 Living Room done by The Safe Haven Interiors
Why Use a 360 Virtual Tour for Home Renovation?
When it comes to renovating entire houses, individual rooms, or even exterior transformation, a 360-degree virtual tour works wonders.
You can consider renovating your house through virtual tours if you want to see what your property may look like before you begin renovating it physically. You may see the final results ahead of time and make any necessary modifications while the real walls are still intact.
It doesn't matter if you are doing renovation for yourself or to sell the property. What's essential is that you will know whether the changes in the house will fulfil your expectations or if you need to add something else to enhance it.
A professional and reliable virtual tour provider in Singapore can help you make any changes you need in your home, including the ceilings, the flooring, and changing the finishing materials and colours on the walls. They can create whatever you wish to see from a different perspective.
Reasons You May Need Virtual Tour Services to Renovate Your Place
If you want to sell the place
In such circumstances, virtual remodelling or renovation will provide potential home buyers with an idea of what they can do with space if they decide to purchase it. You can demonstrate your home's potential by focusing on the areas that need improvement and presenting the rooms in a fresh and more appealing light.
If you want to keep the place
With the help of virtual tour home renovation, you will be able to witness the improved and new design in all of its splendour. You will also see if the modifications you need appear the same way you want them to, saving you time and effort and avoiding needless expenses.
If you want to rent the place
If your renovation aims to raise the likelihood of renting the space faster, home renovation through a 360-degree virtual tour will assist in foreseeing the essential modifications that must be made to make the space much more engaging and pleasant while staying updated with current trends.
Why Do Homeowners and Property Sellers Rely on Virtual Tours?
To begin with, a virtual tour can be utilized as a digital marketing tool to assist both homeowners and agents in completing a sales contract right away. According to research conducted by Realtor, more than 90% of consumers who are looking for a new house begin their search online. They also use virtual tours as a source of inspiration once they are online.
People go through virtual tours of different apartments, houses, virtually renovated rooms, etc., before deciding whether or not to contact the owners to get more details about the property. If they do not like what they see, they won't move ahead with the purchasing process.
So, why take the chance at all? If you want to attract buyers, hire a virtual tour agency as they can help you sell your property quickly. One of the best parts of virtual tours is that they cost a lot less than traditional tours, making it them highly affordable.
Traditional home renovation may require you to replace the old furniture with a trendy and pricey one to achieve a quick sale. In the end, while it may result in a profit, it may also require an initial investment which can get quite expensive.
On the contrary, hiring a professional to create an immersive 360 virtual tour and virtually renovate your house for sale may cost you only a few hundred dollars. The overall cost of renovating a property with this technology is far lower, and the virtual tours created by experts are accurate, realistic, highlighting the best features and angles of each space separately.
Furthermore, when you hire virtual tour services, you can quickly satisfy your clients' requirements. Also, there are no limits to the design elements you may want to incorporate. For instance, the interior of your house can be elegant, rustic, and minimalistic, depending on what you think would sell the quickest and for a better price.
If your clients approach you and you know their exact requirements, you can notify the virtual tour providers that you require a space designed in a specific manner. They will fulfil all your requirements, and even the prospective buyer will acknowledge and appreciate the effort.
The interactive 360 virtual tours will help clients get a visual representation of their future house. If they are happy with that visualisation, they will get one step closer to signing the sales contract.
Your clients' home will also remain intact while all of this is going on; they can still live in their original home without changing anything. So their actual space is untouched while the property is on the market.
This is one of the major reasons why you should use a virtual tour as a marketing tool. There will be no rearranging of furniture or shifting people around all the time. It is entirely virtual and online so that it won't interfere with your comfort or daily routine.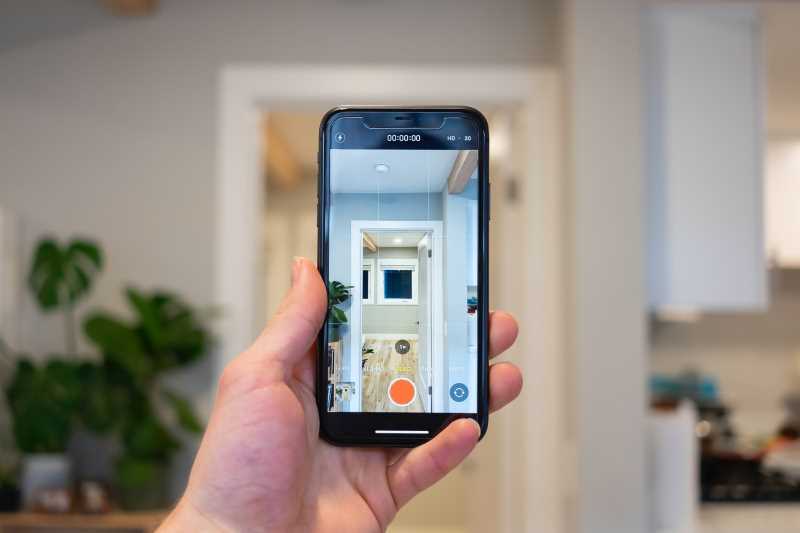 Photo by Nicolas Solerieu on Unsplash
Why Choose a Professional Virtual Tour Provider for Your Home Renovation Requirements
Hiring a professional 360 virtual tour provider for your home renovation requirements may offer several advantages, including:
It saves both time and effort.
It is inexpensive.
The entire process is quite efficient.
Having 3D photographs and videos in front of you may assist you in deciding the style, design, and type of furniture to use and how to organize all the items in the space. You can basically test whether or not something works for you.
Additionally, you can determine if specific furniture pieces go well with the layout the way you had envisioned or whether seeing it positioned in the room makes the space look cramped up.
You can also ask the virtual tour provider to add ambient lighting, allowing you to see if you want to rework the electrical wiring in the property or not.
In addition, placing a large green plant may add the perfect finishing touch or turn out to be a huge mistake — the choice is yours. Although the option to keep the plant or not is only a minute detail that can be added later, it is nevertheless a great idea to virtually see how the home may potentially look after the renovation is complete.
Final Words
In conclusion, it is never too early to start renovating. It not only enhances the functionality, appearance, and comfort of the home but also increases the value of your home.
All you have to do is arrange a set budget, create a precise plan, and begin the project on your own or with the assistance of a virtual tour provider in Singapore who can help you renovate your home without any hassle.
When you look for a virtual tour provider online, you can always compare rates, see differences in offerings, and choose the one with a wide range of services that best fits your needs. This will allow you to utilize the services better and save you a lot of time, money, and energy.
Request for quotes and we'll match you with a selection of Interior Designers!
Previous
8 Ways To Place Living Room Furniture Like A Pro
Next
SIDFest 2021 Opening Ceremony