5 Worst Kids Bedroom Design That You Should Never Make
Interior Design & Decor
1270 views
1270 views
Parents can be excited when it comes to designing their children's bedrooms. Decorating their bedroom can be complicated, but also it can be fun as you can let your imagination run wild. Children have specific needs, and how they feel in the bedroom can directly impact their sleep.
Kids' bedrooms should be a place to sleep, play, learn and enjoy. You wouldn't be able to design as you would in any other space in your house. You must keep things balanced in the bedroom to make it comfortable for them.
But there are many mistakes that parents will make when designing the bedroom for their kids. It is necessary to avoid certain mistakes, or it is going to you a bomb as children tend to grow up and their interests will change.
Worst Kid's Bedroom Design #1 - Age Mismatch
Most people will design a bedroom that will last for years, which is one of the mistakes parents will make. You need to know that a baby doesn't need an interior design with "pirates of the Caribbean," or a teenager still has some Disney cartoons in their room.
Besides the interior design of the bedroom, it should also include the functionality of the furniture. The furniture you get for your children's bedroom should be sturdy and prepared for whatever could emerge from playtime or simply regular use.
Too small furniture can cause irreversible processes in the children's bodies. Too short of a bed or too low a desk with a chair will cause curvature of the spine, headaches, flat feet, etc. You will need to be mentally and physically prepared that the decoration you are doing now may not last long. It may need to be changed after 2-3 years, including some furniture.
Worst Kid's Bedroom Design #2 - Not Maximizing The Space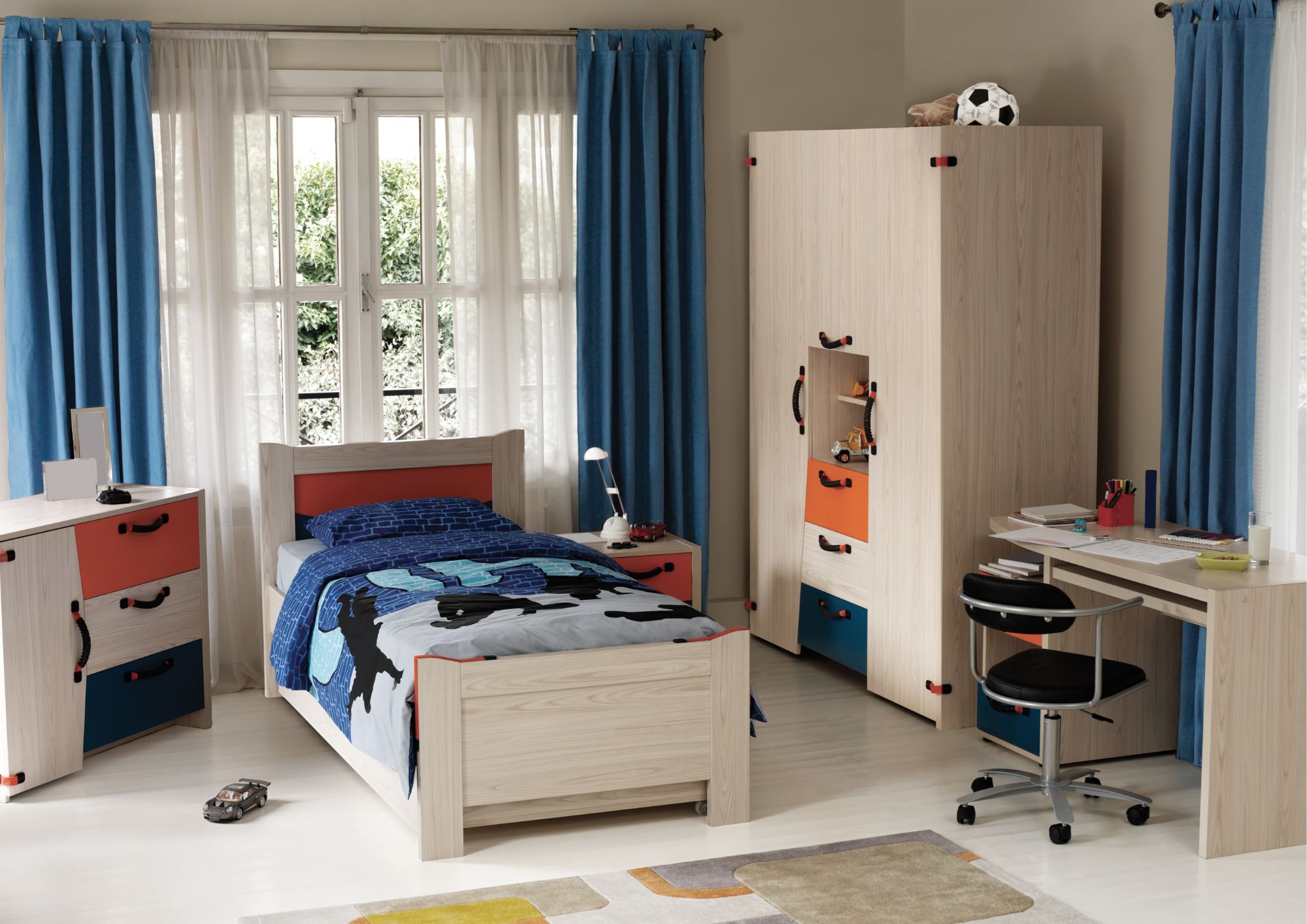 The kid's bedroom should include various elements and adequate space for them to move and play. It can be hard, especially if you have a small space. A small bedroom can become overwhelming and uncomfortable fast.
Put functionality as the top priority, especially if it is a shared bedroom. You should consider getting furniture pieces that have multiple functions. For example, getting a bunk bed instead of having multiple beds in your kid's bedroom. It can help to save space.
Besides that, consider utilizing a vertical storage. You may make use of the walls rather than the floor by using hanging racks. Using light colors can make the room feel more spacious. You will also want to keep things simple by using compact furniture pieces.
Worst Kid's Bedroom Design #3 - Choosing Impractical Materials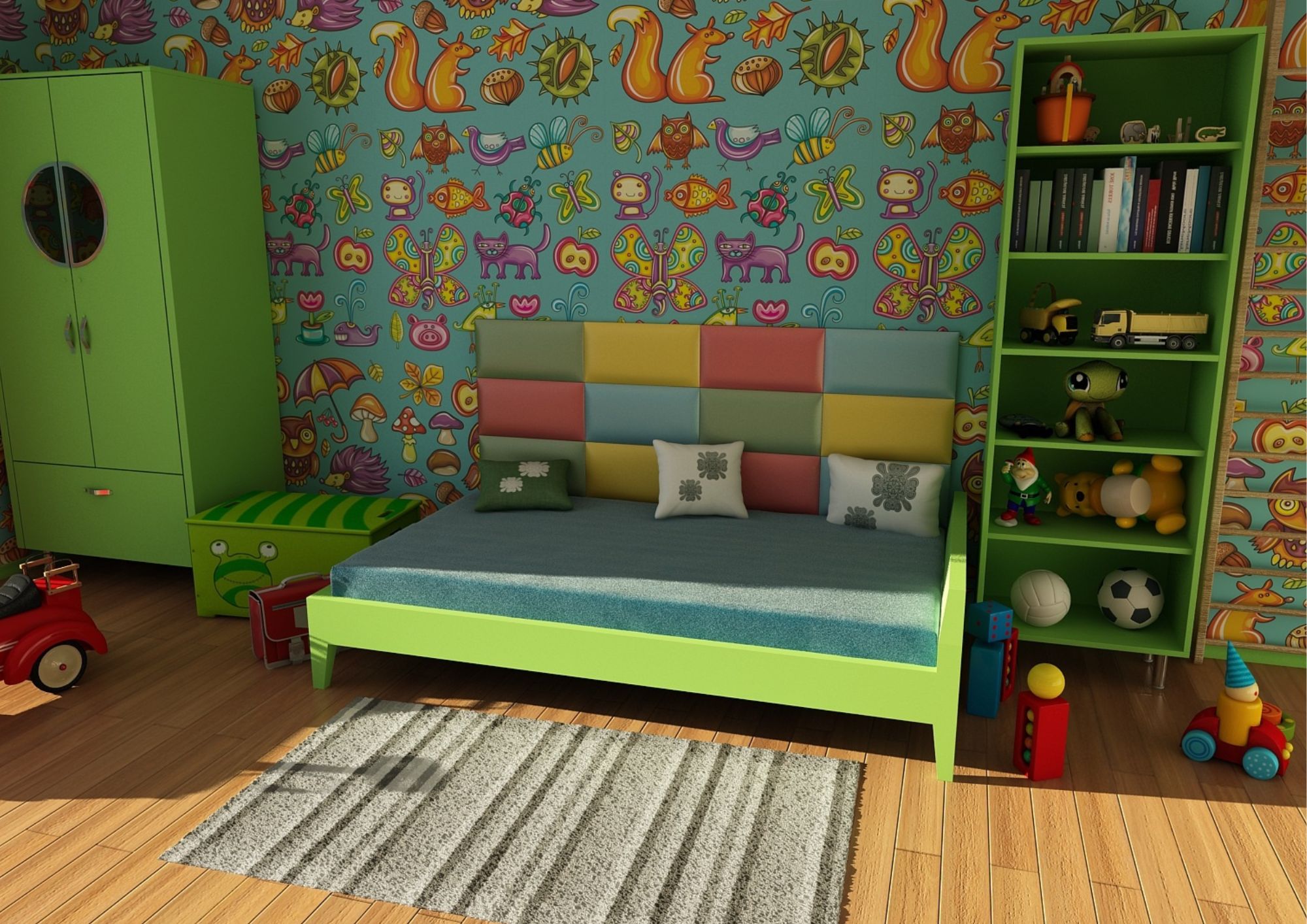 You will want to give your children the best and spare them no expense. It is understandable, but some families may go too far.
They will be getting expensive wallpapers, and there may be chances that they will get painted by kids. Designer curtains which the kids may use it to dress up their dolls, or a solid walnut desk which may be scratched with rulers and scissors.
You should get quality items, but not too expensive, or it will become a financial disaster if you are forced to replace them.
Besides that, you will want to get materials that are easy to clean, and you will be saved from many problems. Don't get some upholstered chairs that cannot be removed and washed. You also wouldn't scold your kids for making a disaster in their room. Give them some space for their game.
Worst Kid's Bedroom Design #4 - Clutter And Chaos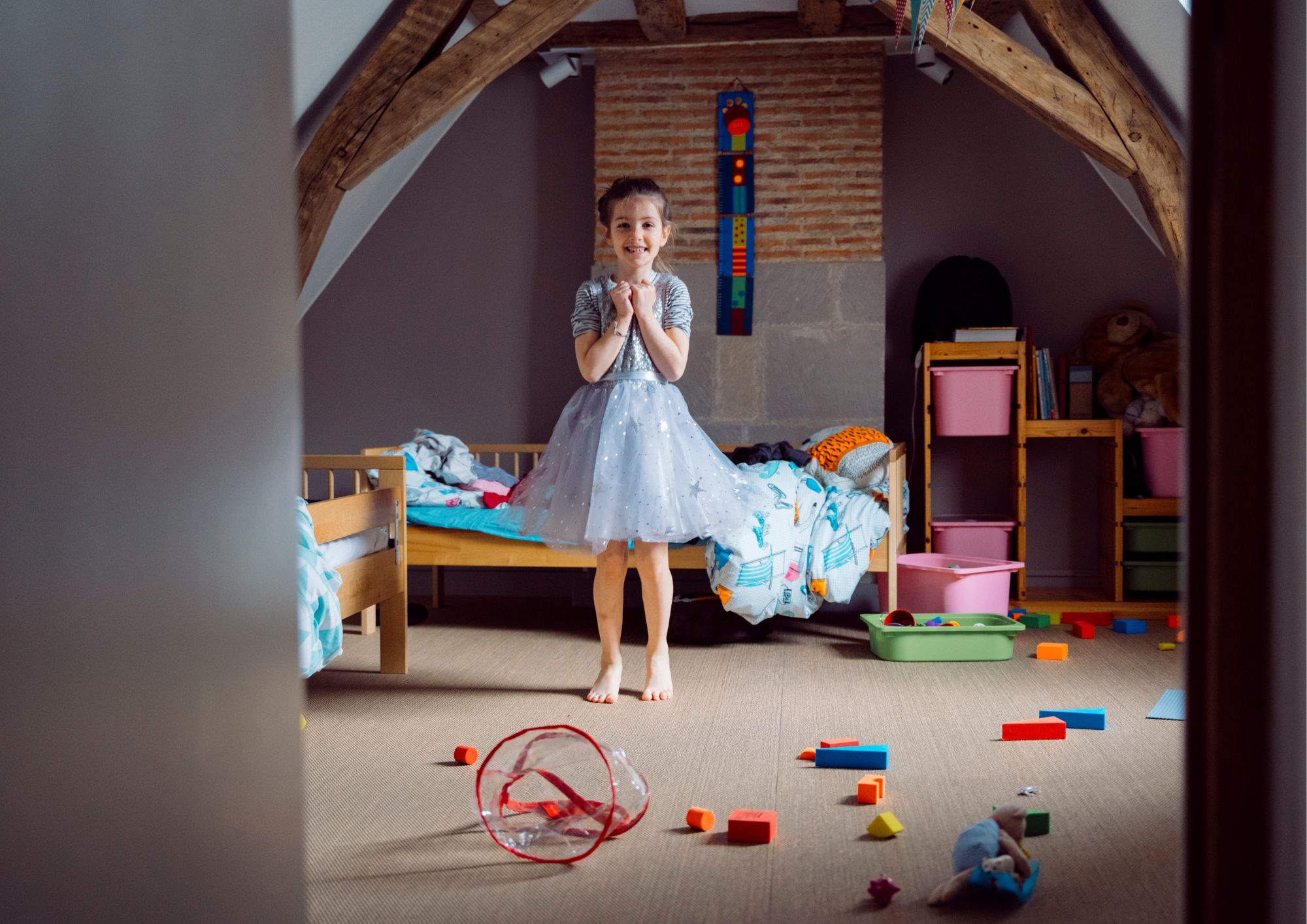 You wouldn't want your kids to have a bedroom to be uncomfortable. When designing the room, you should avoid having too much clutter that will cause distraction. The bedroom should be a safe space for them to play. Behind all the furniture pieces and storage should have intentionality. Constant clutter and chaos can cause the bedroom to be overstimulated, and negatively affecting sleep.
You will need a proper storage system in their room to avoid this problem. Have a space for them to keep their toys and accessories when they aren't playing with them. It can keep the bedroom clutter-free and make the space feel larger.
Consider using tall shelves to keep certain toys out of your kid's reach; this can prevent them from bringing everything out at once.
Worst Kid's Bedroom Design #5 - Too Bright Colors And Flashy Designs
Bright objects can attract kids' attention, but a bedroom with multiple colors will be too overwhelming and even more torn-eyed.
Suppose you want to do some color matching for your kid's bedrooms. Consider choosing one or two vibrant colors. If you want to have two, try combining them, such as red + orange or yellow + light green.
Try matching bright colors with neutral companions. Try to use simple colors as the first neutral companion, which take up 30-40% of the total space. The second neutral companion can be a richer shade of beige or gray, which take up about 15% of the space. The third neutral companion can be one or two bright colors which take up about 15% of the space.
Avoid using shades of the same color, even if your kid insists on it. You can slowly diversify with a bit of pastel and neutral tones.
Worst Kid's Bedroom Design #6 -Thematic Design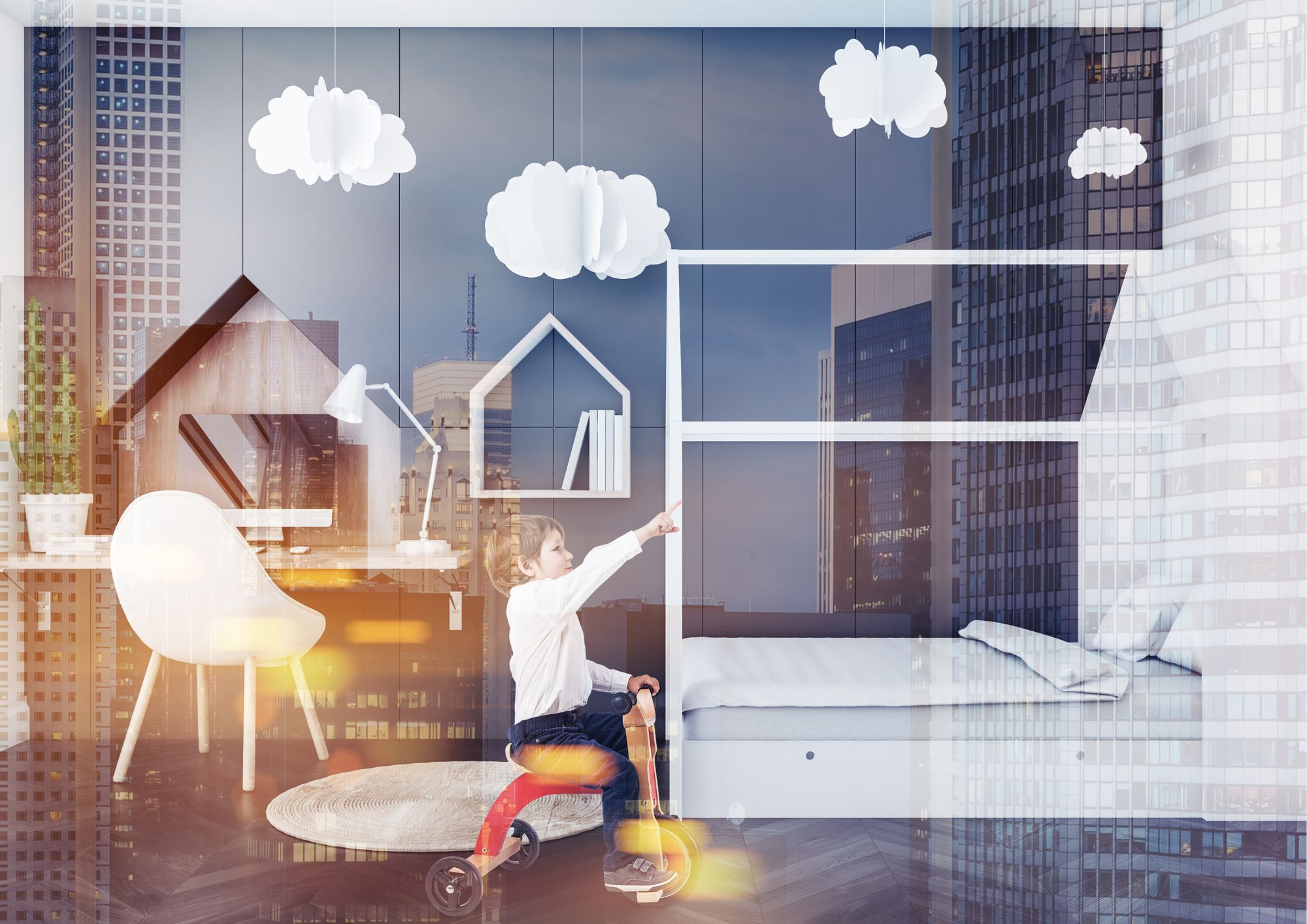 Children can be fickle. They can be a fan of one character today and switch to another tomorrow. You would want to avoid re-gluing the wallpaper each time your kid has a new favorite cartoon character.
So don't overdo it. You don't have to glue the wallpaper. Get a giant poster that can hang up and take off easily. Besides that, you can get some little things that can be removed or sold out, such as figures and figurines, napkins, or pillowcases.
If the kid has reached a more understandable age, conduct a serious conversation with them. Tell them you can't make repairs whenever they want to change the theme. Usually, the kid will agree to one attribute of their favorite movie or cartoon.
Children should be having fun and have a good sleep at their age. Their quality of sleep should not be affected by the bedroom design. So try to avoid all these mistakes.

Request for quotes and we'll match you with a selection of Interior Designers!
Previous
Nippon Paint's Colour of the Year 2023 Promotes Sense of Tranquility in Homes
Next
How does Architecture Affect Education of Students & Their Minds?