Traditional Chinese Paintings VS. Western Paintings
Interior Design & Decor
3671 views
3671 views
Now that interior design and house renovations have inspired homeowners today to add a touch of art and elegance to their homes, perhaps you are inspired to give your own a makeover?

One of the easiest home-makeover tips is to hang beautiful paintings around the house to fill up empty corners or walls. But, do you know how to identify Western and Chinese paintings?
Both painting types will work well if they match the interior design style of the entire space, but do take note that there are many differences between traditional Chinese paintings and Western paintings.
1. MATERIALS / MEDIUM
Oil painting is one of the most popular types of Western painting. Oil painters usually draw their artworks on materials like cloth, board, canvas, or thick paper with oily pigments.
In contrast, Chinese paintings are created using ink brush, ink stick, ink stone, and Xuan paper.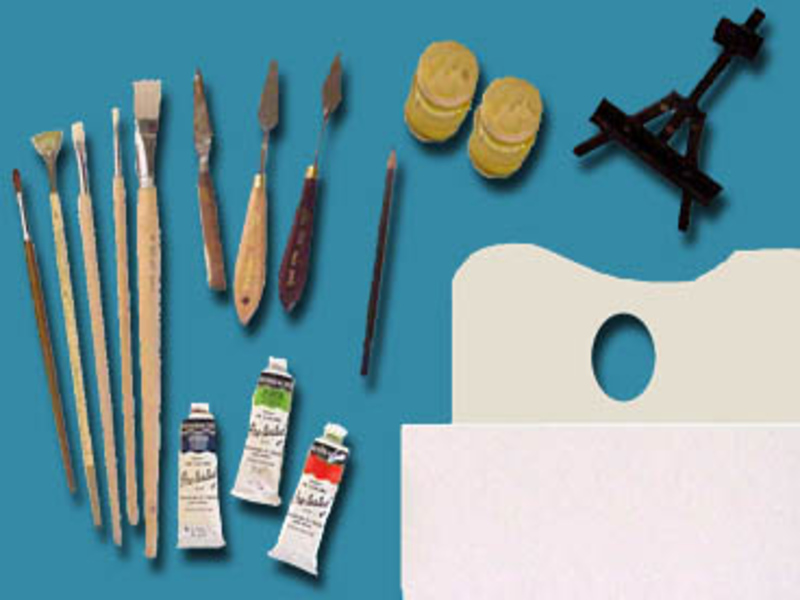 Image via Google
2. PERSPECTIVE
Western paintings usually have perspectives ranging between one to three points to accurately depict a scene as it might be captured in a photograph.
On the other hand, Chinese artists imagine themselves flying over mountains like birds to observe landscapes, so as to create a moving perspective. The goal is to invite the viewer to wander over and through the landscape.
3. LEAVING THE WHITES
Chinese paintings usually have a lot of unpainted areas while some Western paintings do not leave white spaces.
To Chinese painters, unpainted areas are as significant as painted ones. White space is valued to allow the painting to breathe and to enable the audience to use their imagination to interpret the scene.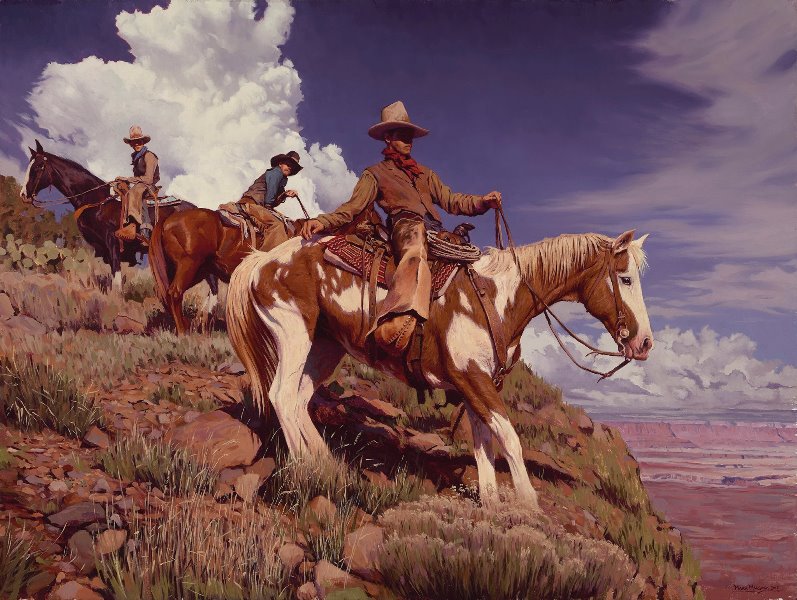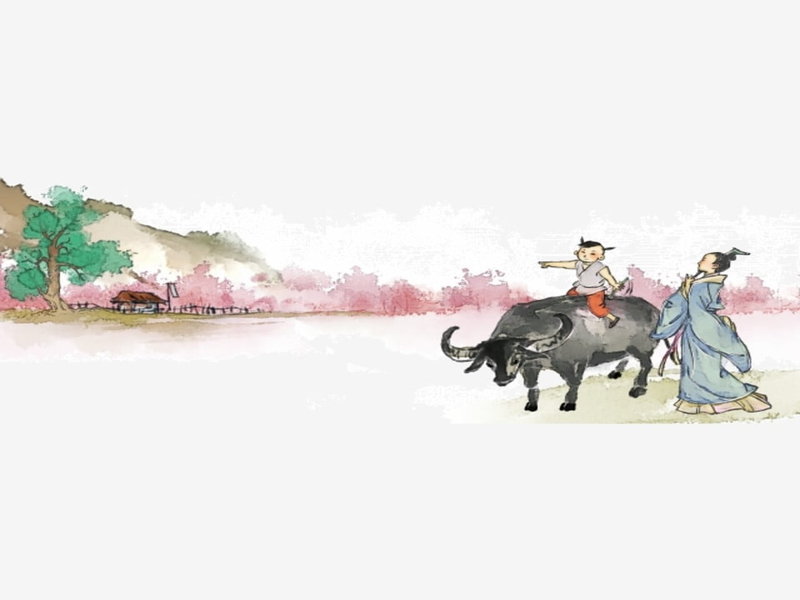 Image via Google
4. STROKE TECHNIQUES
Chinese artists use simplified, minimal brushstrokes to delineate subjects as they see and feel them.
Western artists render objects according to a light source to depict an object's surface, using more technical brushstrokes to do so.
5. ORIGINS
Chinese paintings originated from the Eastern Jin Dynasty, which is 1600 years ago. In China, landscape paintings are called "Shan Shui", which means mountain and river (Shaw 1988). Usually, the purpose of Chinese landscape painting is to not only represent the actual appearance of nature but also to reflect the painter's feelings and emotions about the landscape and his own philosophy of life.
In contrast, Western paintings originated from ancient Greece and Rome; their development was contemporaneous with other art forms such as music, dance, and sculpture. The subjects portrayed by western paintings were closely associated with people's daily lives.
6. PHILOSOPHY
Chinese artists often use their imagination to paint expressive interpretations of nature, staying true to the Taoist philosophy of achieving harmony with nature. Western artists rely on shapes, colours, lights, and shadows to convey a scene.
Chinese painting uses the power of suggestion to capture the essence of objects while traditional Western painting relies on the meticulous depiction of the object's forms.
Western paintings are normally used in the modern, rustic, and farmhouse interior styles while traditional Chinese paintings are normally used in the Oriental style of interior design.
Let us have a closer look at some of the popular paintings used in interior designs which can beautify your home:
Chinese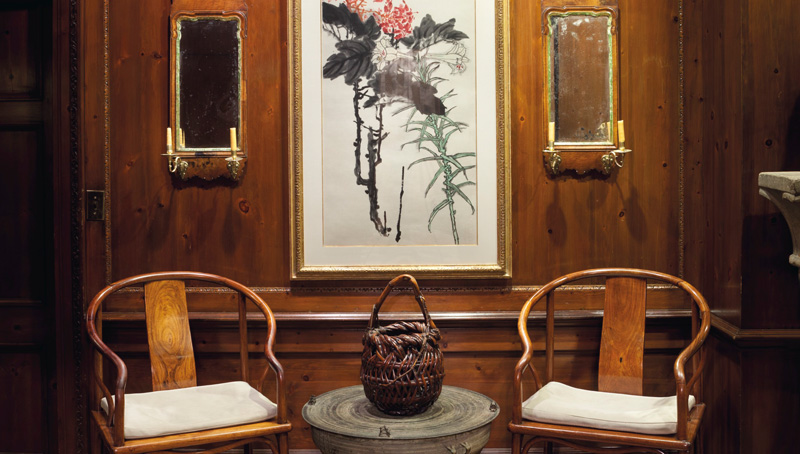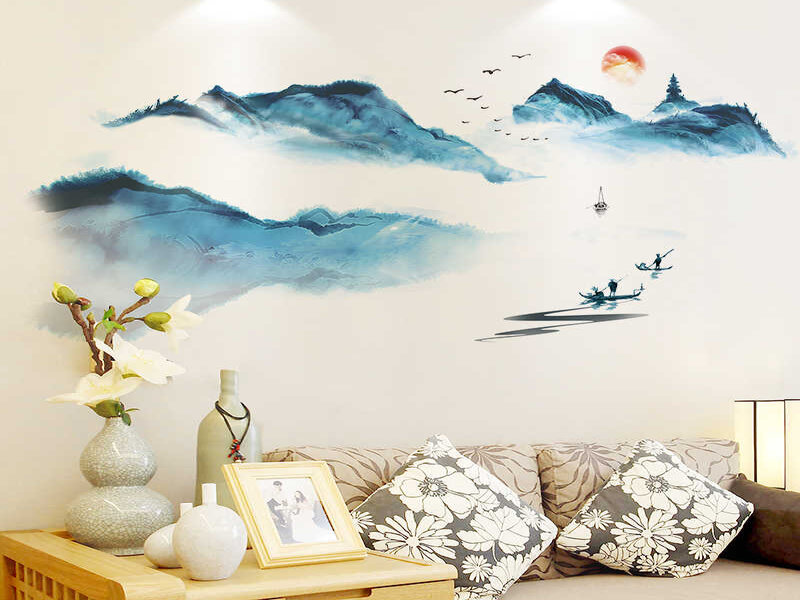 Image via Google
Western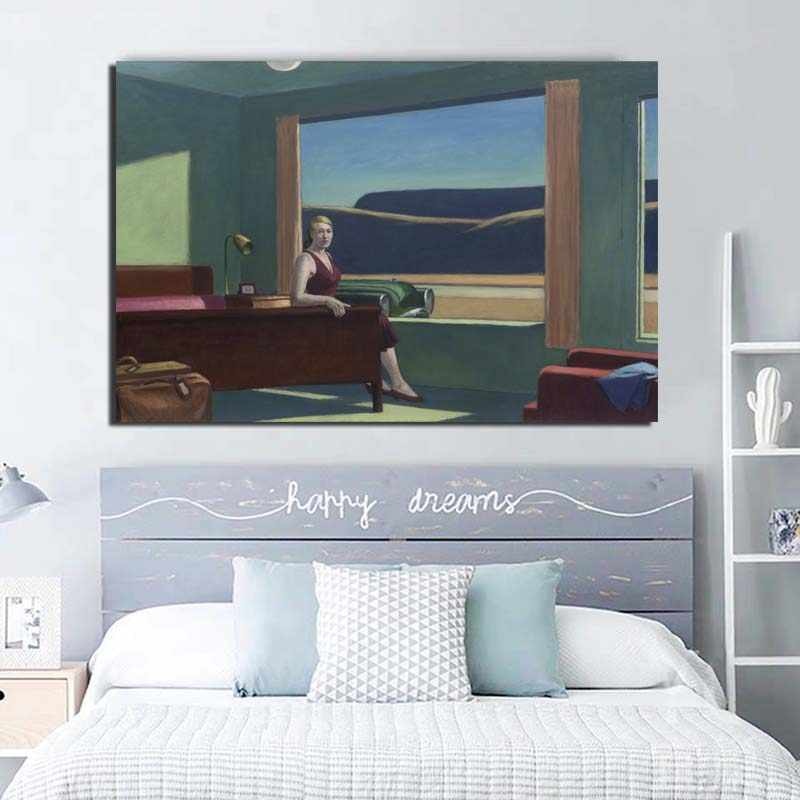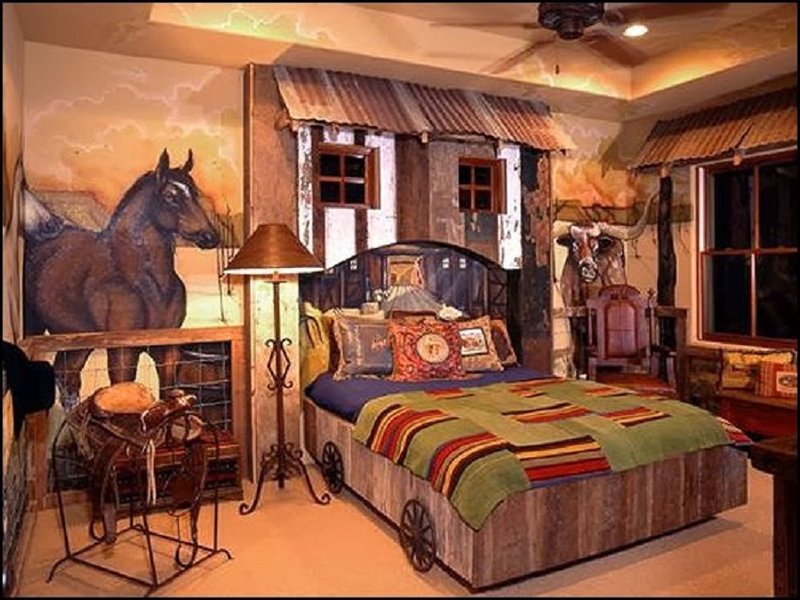 Image via Google
As a concluding point, Chinese paintings use water-based techniques, while Western art delves in oils or acrylics. In addition, Chinese painting is more focused on stylisation and abstract subjects compared to Western painting. It also emphasizes the importance of white space and said to favour landscape paintings over portrait art or figure paintings.
Western paintings also have their unique own history, techniques, and subjects so it depends on the interior design style and the kind of paintings you prefer to use for your home.
If you like this article, please share it with your family and friends so that they can read up about how different types of paintings can help in interior design.
Request for quotes and we'll match you with a selection of Interior Designers!
Previous
FAQ For Saving Space In A Small Home
Next
Life Hacks- How To Organize Your Belongings