LG's Premium Quadwash Dishwashers | Powerful, Quiet and Efficient
Home Appliances & Tech
1820 views
1820 views
Attention homeowners! Mothers, newly weds!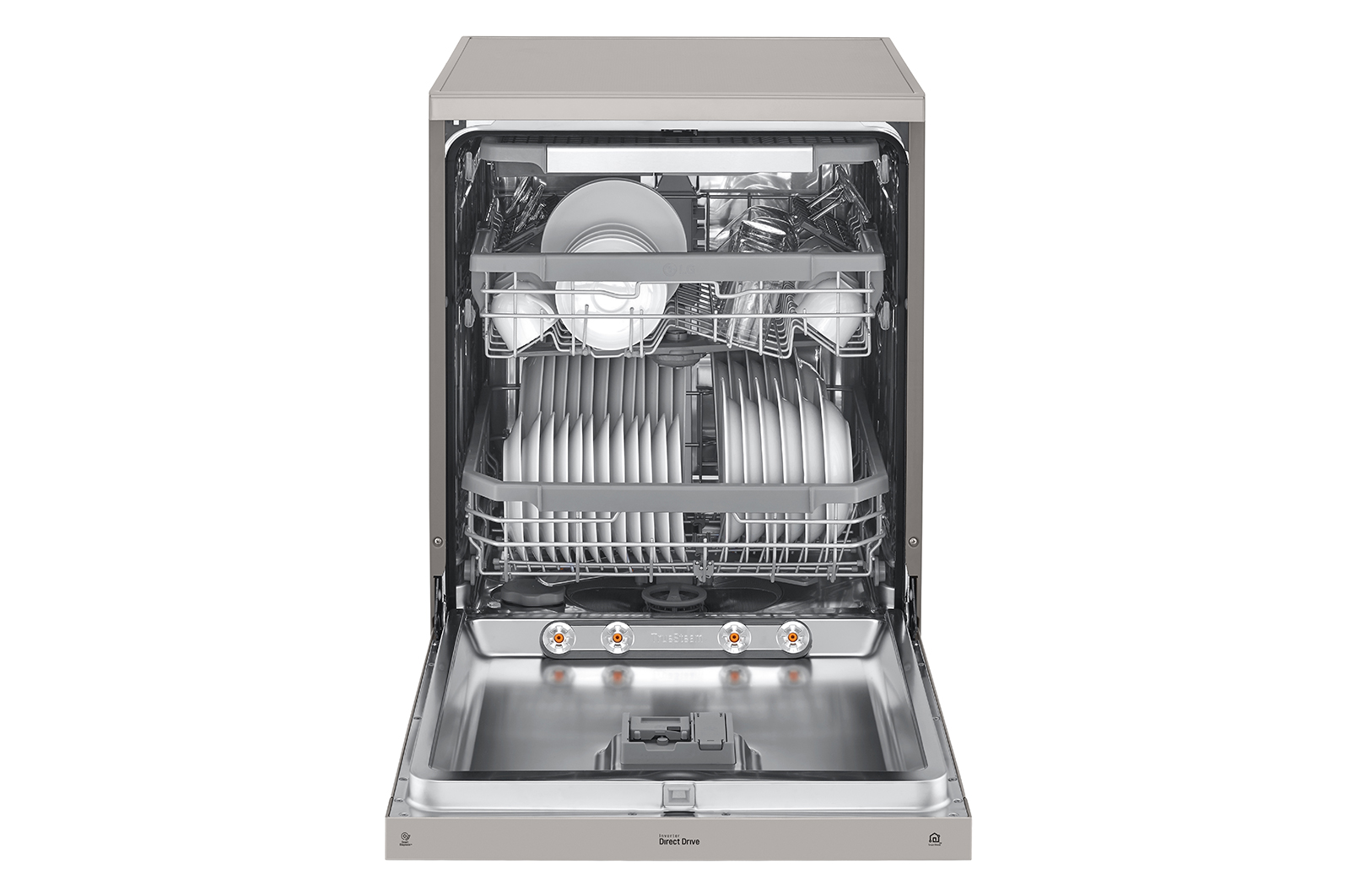 Image via LG
Brace yourselves, New Year is coming! Thinking of getting something new for your home sweet home? Check out this new dishwasher from LG.
LG Electronics came up with an innovative way dishwashers can function with the newly launched QuadWash™ dishwashers.
The all new QuadWash™ dishwasher offers you efficient solutions to clean dishes thoroughly in just ONE powerful wash, eliminating the need to hand wash the dishes!
How amazing is that? I know it gets frustrating when only one wash is not enough to get rid of the stain or dirt on your dishes.
What's so special about it, what differs it from the other dishwasher out there? Well, without further ado, let's get right into it! Shall we?
Fantastic Four - Multi-motion Arms
Image via LG
The all new dishwasher is equipped with the innovative QuadWash™ technology that utilizes not two, but FOUR spray arms! It's multi-motion arms sweep and rotate back and forth while spinning in both directions to clean plates, glassware, and cookware from nearly every angle.
Spot-free and All Dry Dishes
Also, the LG QuadWash™ steam dishwasher features
LG's TrueSteam® technology.
One of the core technology in this innovation, really. It emits high-temperature steam to clean everything from your fragile
wine
glass to steel pots and pans!
The steam mist reaches and cleans the entire surface of every dish while pure water particles of steam help reduce the watermarks and improve drying significantly.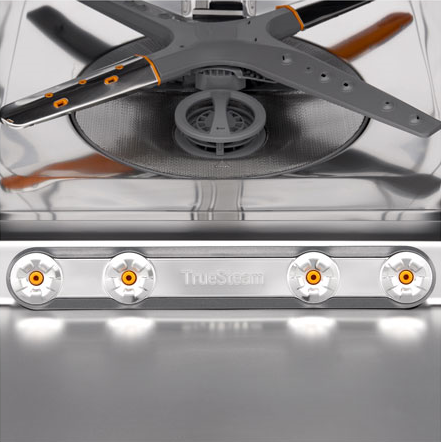 Image via LG
There's a Pre-Steam option as well which gently removes any caked layers of food residue! Which is such a plus plus plus for me! I bet it will be for you too. This means that you don't have to scrub them one by one by hand before placing them in the dishwasher.
Another thing that ticks me off is after my dishes are dry, there will be spots here and there. With the LG QuadWash™ dishwasher, you don't have to worry about it!
The LG QuadWash™ dishwasher reduces undesirable water spots by 40%, ensuring impeccably clean results and significant hygienic benefits.
Dual Zone - Controlled and Optimized Water Circulation and Spray Intensity
Don't you just hate it when your favourite wine glass breaks after a trip in the dishwasher? Can LG QuadWash
™
dishwasher do anything about that? Yes of course!
This dishwasher is powered by the LG Inverter Direct Drive Motor, which increases energy efficiency and reduces noise. It also controls and adjusts water intensity to provide the soft settings necessary for fragile dishware in the upper rack, and a stronger setting for pots and pans on the lower level - dual zone!
So you don't have to worry whether or not the dishwasher's going to break your favourite wine glass. This versatility offers more effective cleaning performance while still being gentle on your dishware.
Pssssst! By the way, LG includes at 10-year warranty on your dishwasher's Direct Drive Motor, because it uses fewer moving parts and operates efficiently.
Maximum User Convenience
The dishwasher's
EasyRack™ Plus system
conveniently allows you to
adjust the height of the rack
to
3 different levels.
All in order to
accommodate different
types of
dishware
from flatware to espresso cups.
It also offers 9 pre-set wash cycles to choose from and allows you to download more customized cycles using the LG SmartThinQ™ app. You can remotely activate the dishwasher and come home to clean dishes that are ready for storage.
You can download the LG SmartThinQ™ app here.
"LG QuadWashTM dishwashers are innovations with a real purpose, as it offers everything our consumers expect from an LG appliance – convenience, flexibility and performance," said Ethan Kim, Home Appliances Product Director of LG Electronics Singapore.

"The unique QuadWash™ feature ensures effective cleaning at every angle, while the TrueSteam® technology delivers a powerful performance that is also gentle on dishes. This is a great solution for larger families living together, for busy homeowners juggling work and household chores, and those who often host guests in their homes."
There's no denying how amazing this innovative piece of machinery from LG is! They have once again outdone themselves with the
QuadWash™ dishwasher.
I think it's amazing how this machine can thoroughly clean dishes in just ONE powerful wash.
Interested in getting one for your home? Get yourself a brand new dishwasher for this coming new year. Eliminate the need to hand wash the dishes for more valuable time spent with your loved ones. Click HERE for more information on the LG QuadWash™ dishwasher.
If you fancy articles like this, check out :
Request for quotes and we'll match you with a selection of Interior Designers!
Previous
Decorate Your Windows and Balcony with Premium Protection and Privacy From Belgium!
Next
It Was A BLAST at SITEX 2018!