A Mediterranean-Styled Home With Silestone's Sunlit Days
Interior Design & Decor
1014 views
1014 views
The breezy wind and salty air of the Mediterranean sea, and the lighthouses that once watched over it.
The warm, inspired touch of a carpenter on his craftsmanship.
The strong clay soil that gives life to vineyards, helping to birth the gift of wine.
The bold, blue hues of the Alboran sea, pristine and untouched by man.
The freshness and calm aura from the underwater Posidonia meadows.
A softer, slower, gentler environment where one can find their peace of mind and passion of life in a rushing world.
This is what Sunlit Days, the new surface collection from Silestone® by Cosentino, aims to bring to your home.
Newly launched in Singapore on 1 June 2021 (the first Cosentino outlet to release it globally!), it is the first carbon-neutral collection in the quartz surfaces and engineered stone industry. This demonstrates the Cosentino Group's commitment to sustainability and dedication to the environment, as it aims to offset the CO² emissions of the entire life cycle of the Silestone® Sunlit Days series.
The Sunlit Days collection is also complemented by Cosentino's partnership programme for the preservation of the seabed.
What Is Sunlit Days?
The Sunlit Days Silestone® collection comprises five colours inspired by the bold, bright hues of Mediterranean nature and culture.
They bring the freshness and romanticism of Mediterranean life to homes and present elegant warmth, comfort, and fluidity - perfect for homeowners who are truly intent on making their homes (or offices) a sanctuary and cocoon away from the hustle and bustle of city life.
Each colour has a story behind it, an anecdote that showcases the essence of the Mediterranean lifestyle.
Here are the five colours of Sunlit Days by Silestone®:
1. Faro White
An ode to lighthouse keepers who have faithfully kept watch over the Mediterranean seas for years, Faro White is a smooth, strong white that represents purity, simplicity, serenity, and a love for life.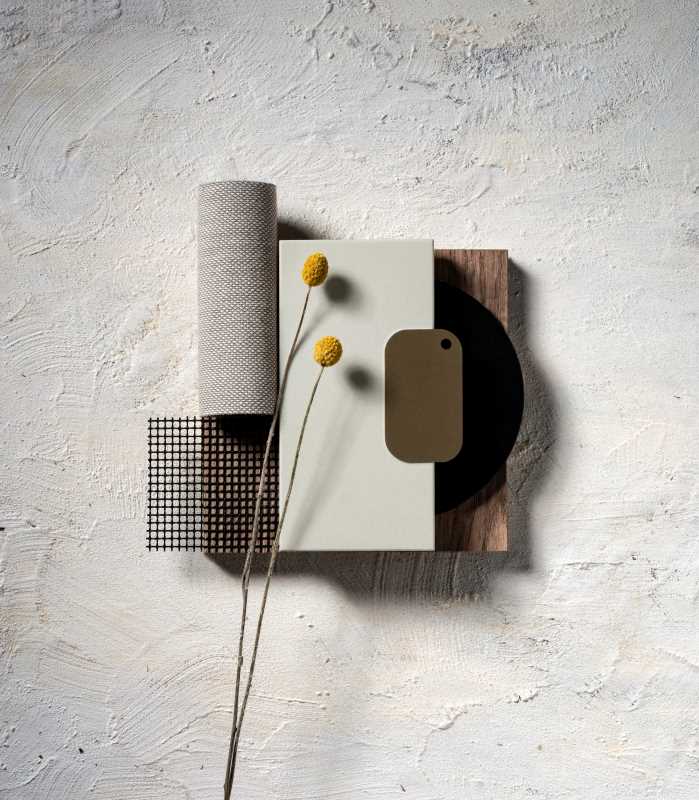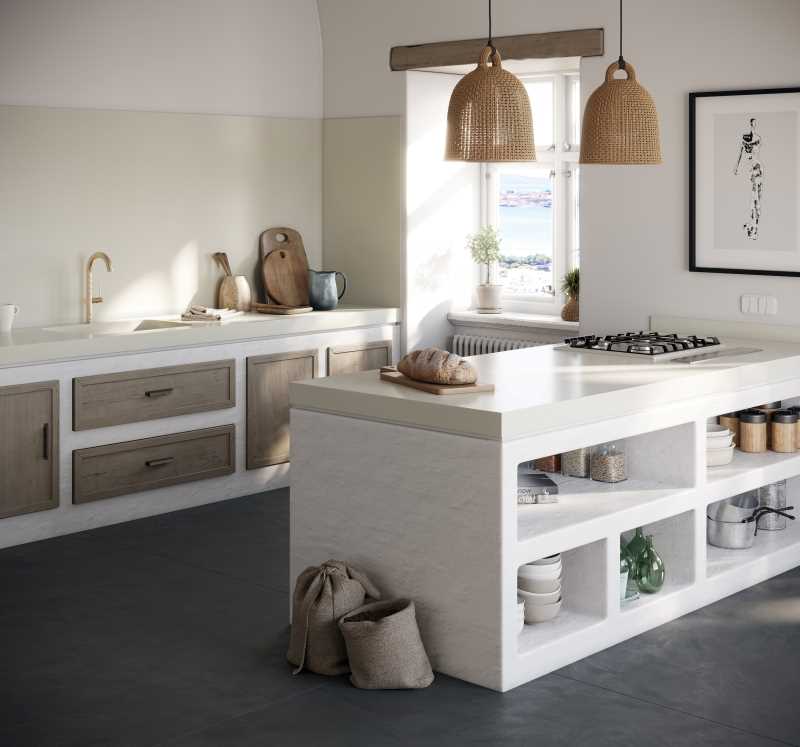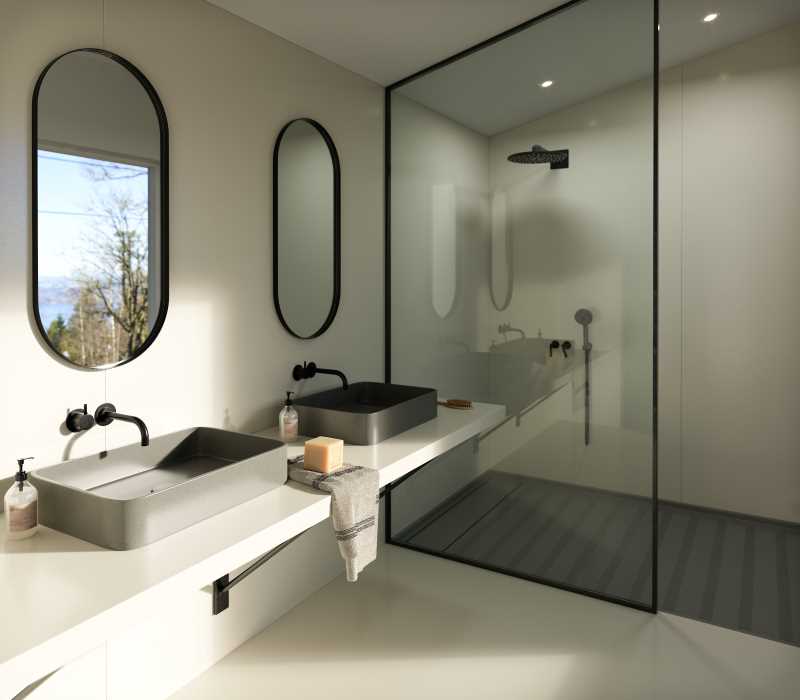 Images © Silestone®
2. Cincel Grey
It is a soft grey that speaks for all the artists and carpenters who put the utmost care into their craftsmanship. It is a silky, fine-grained shade that stays cool in cosy comfort, yet glimmers warmly in the light.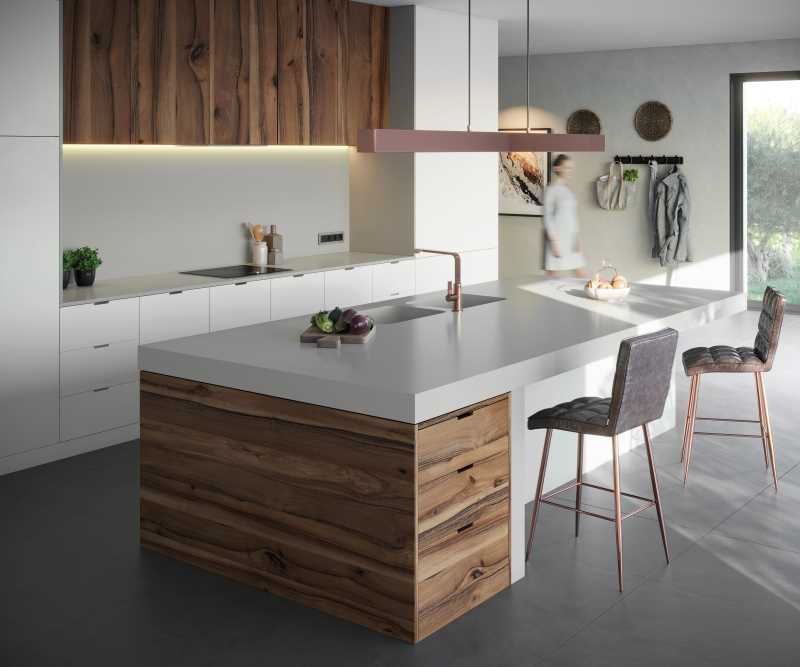 Images © Silestone®
3. Arcilla Red
One of the most unique reds the surface industry has ever seen, it is an earthy red hue that sprouts from the clay soil where vines are cultivated. It is strength, passion, and colour, yet soft and gentle on the eyes. Good for wine bars too.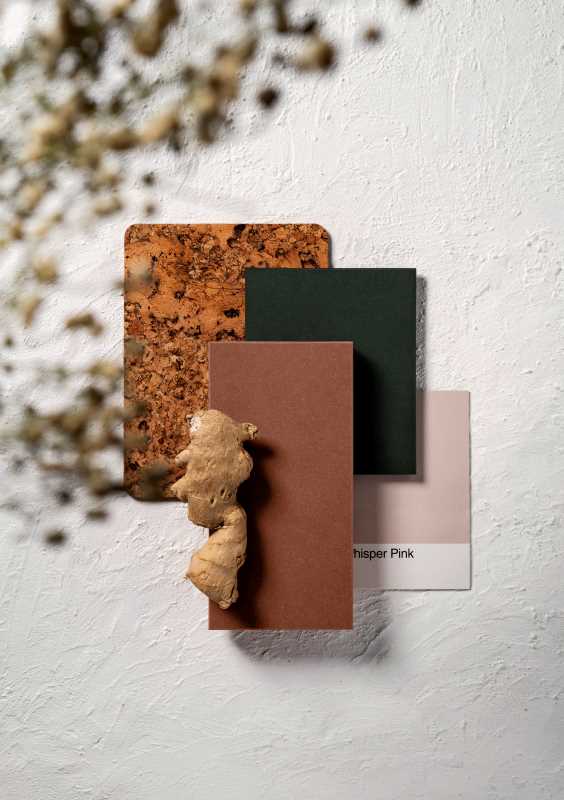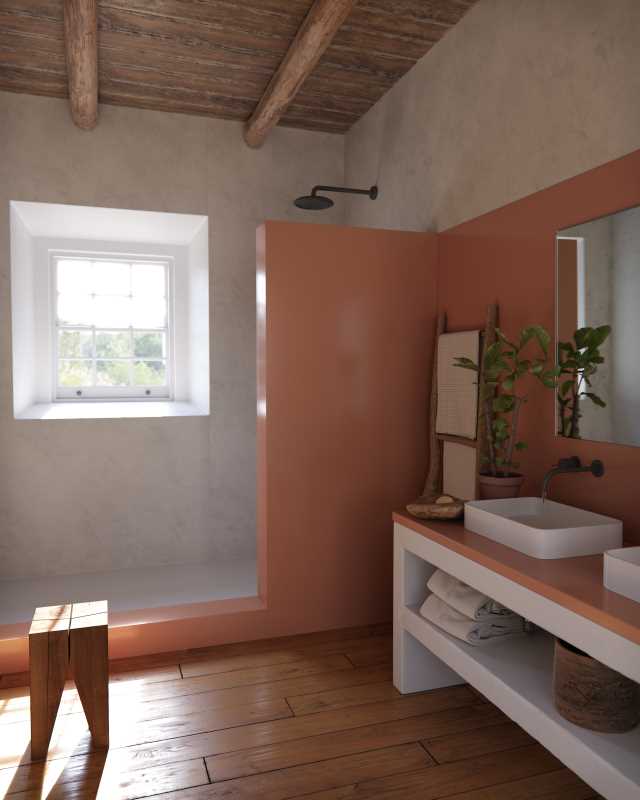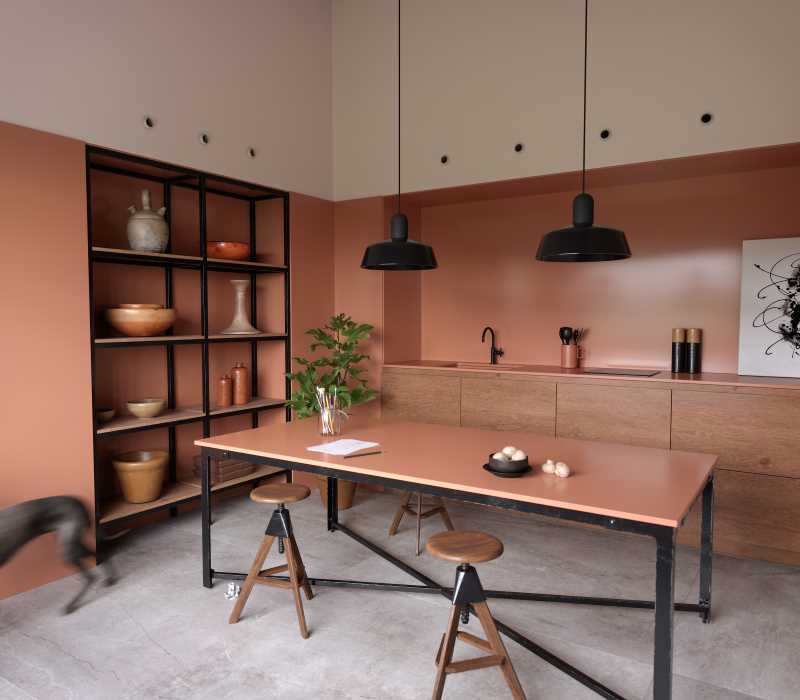 Images © Silestone®
4. Cala Blue
It will look right at home in a nautical-themed interior, giving it the marine freshness and vastness of the Mediterranean seas. It is a deep and sophisticated colour that balances well with strength and serenity.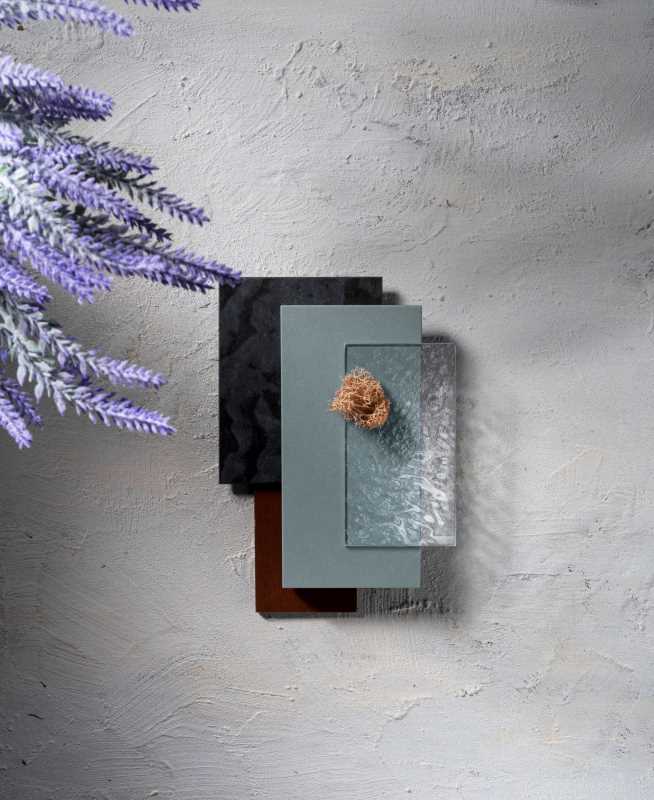 Images © Silestone®
5. Posidonia Green
There is green in the seas if you dive deep enough to where underwater Posidonia meadows sway peacefully in the currents. Experience their beauty, freshness, and calmness with this soft hue, which is also a tribute to those who dedicate their lives to cleaning up reefs, sea beds, beaches and coasts.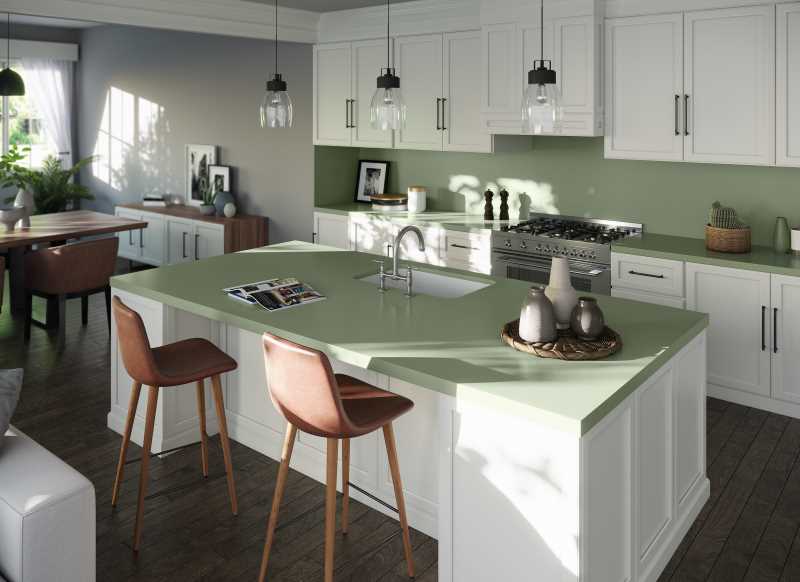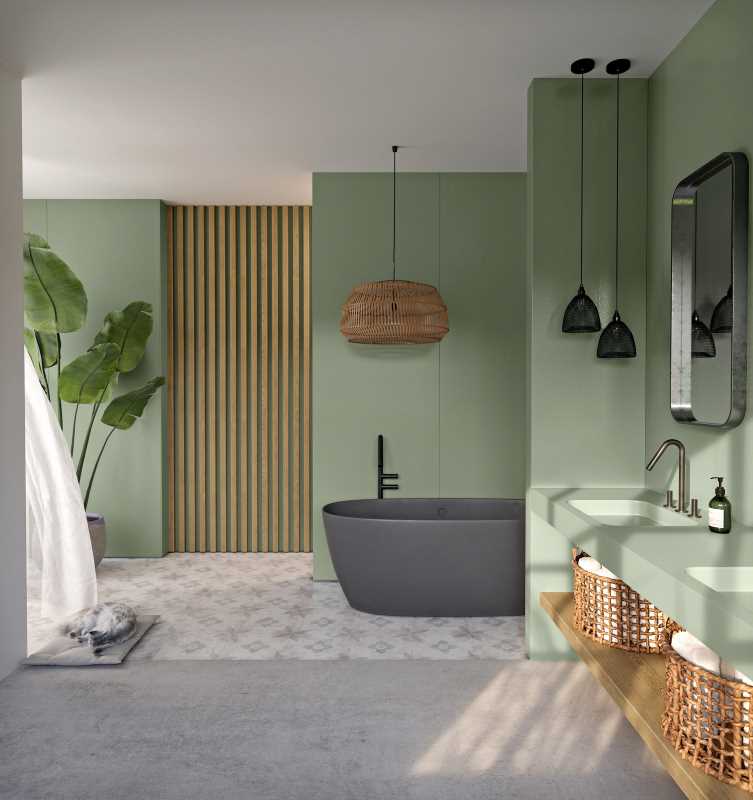 Images © Silestone®

Silestone® Sunlit Days & HybriQ+
Like all of Silestone®'s collections, the Sunlit Days line was created using Silestone®'s exclusive, eco-friendly, pioneering HybriQ® technology. It was formed from Cosentino's goal to stay true to the environment, the circular economy, and sustainable management.
HybriQ+ technology uses 99% reused water from the production processes, 100% renewable electric energy, and a minimum of 20% recycled raw materials. Its composition reduces the presence of crystalline silica, thus creating a hybrid formula of mineral raw materials and premium materials of a recycled origin.
Thus, Silestone® surfaces retain both their outstanding mechanical and technical performance and timeless beauty.
Meanwhile...
Keep your eyes peeled for 7 June 2021, where the stories and videos of the personalities who have inspired Sunlit Days will be made available on the Cosentino website and social media pages.
For more Silestone® colour inspiration for your home, check out our Facebook post for Silestone® Loft, inspired by the greatness and grunge of our modern cities.
For more information on Silestone's collections, visit https://www.cosentino.com/en-sg/silestone/
Request for quotes and we'll match you with a selection of Interior Designers!
Previous
FortyTwo - Enjoy FortyTwo's First Great Furniture Sale in June 2021!
Next
The Complete Guide to Renting an Apartment in Singapore