ArtDecor Design Studio Pte. Ltd: Your First Choice For Interior Design
Interior Design & Decor
2201 views
2201 views
ArtDecor Design Studio offers high-end interior design solutions. They are a Singapore based company. The company is involved in every single stage of the design process. They're there from consulting, planning, project management, construction, and renovation to customer aftercare.

ArtDecor Design Studio is more than well-versed in interior design. The company has nearly 5 decades of experience in delivering premium solutions to customers all over Singapore. All done with almost absolute customer satisfaction.
Regardless of the need or desire, ArtDecor Design Studio delivers. On-time and satisfactorily. The company has an excellent track record. It's no wonder the company's name has made commonplace in newspapers, magazines, and online.
Eliminating The Middlemen
A residential project completed for a past client
ArtDecor Design Studio's has a very high level of dedication to quality. So, they craft most of their furniture. This is done at their carpentry factory in Hougang. The factory manufactures furniture and fittings for all their projects. At the factory, they adhere to stringent quality control. This guarantees only the highest quality products for their projects.
Doing so also allows cost savings. Outsourcing incurs additional charges, markups, and fees. ArtDecor Design Studio's in-house modus operandi eliminates all that. So it means significant savings for clients. It also means their design process is sped up. Especially so for made to measure projects.
There For You From Start to Finish, and After
A modern concept HBD completed for a past client
ArtDecor Design Studio's service encompasses the entire interior design creative process. They serve through all stages. From initial design consultations, layout and space planning. To project management, construction, and renovations. Finally, customer aftercare.
From start to finish, they have you in safe hands. ArtDecor Design Studio is tried, tested and trusted. They are equipped with almost 5 decades of going strong in Singapore's interior design scene.
Multi-faceted and Professional
A sample 3D generation made to show a client
ArtDecor Design Studio is well rounded when it comes to their design prowess. They can pull off any style for any space. Regardless of shape, size, and use. They always deliver aesthetically pleasing and inspiring interior design fitted for the client. That, is no short of practicality.
Their attention to space and layout planning means they deliver the most efficient use of your space. Which, can be such a luxury in Singapore. They guarantee premium design fitted for your home regardless of its square footage.
Recognized For Excellence
ArtDecor Design Studio's awards and certificates
ArtDecor Design Studio has the certifications and awards to match too. They're bizSAFE Level 3 certified for their high safety and health standards. They're proud members of the GRC Signature's Club.
Besides that, they won the Successful Entrepreneur Award in 2010. And, recognized with the Singapore Progress Certificate in 2012. In 2014, they won Top 25 in the Singapore Prestige Brand Awards.
You can expect superior service when you hire ArtDecor Design Studio. That's why they should be your first choice for interior design.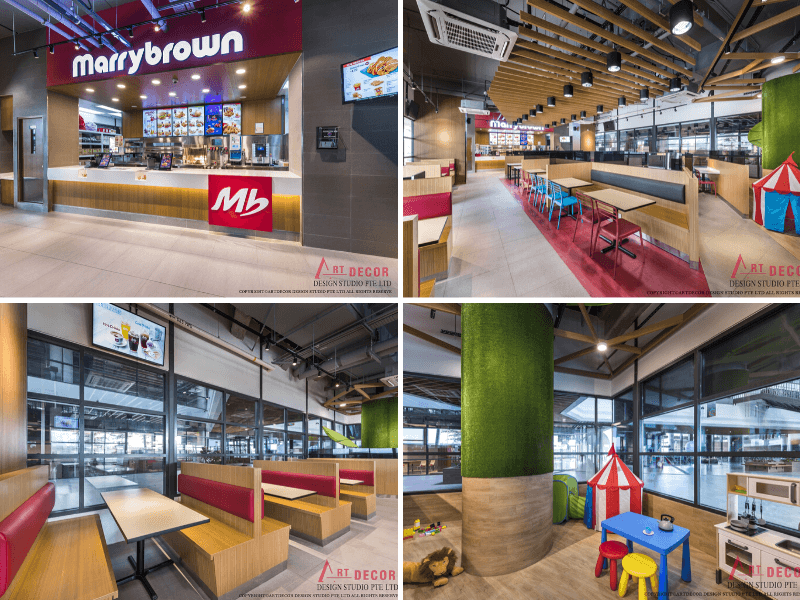 A commercial project completed for Marrybrown
ArtDecor Design Studio does interior design jobs for commercial and residential spaces of any size. They competently handle projects from a few hundred to tens of thousands of square feet. Their portfolio is diverse and littered with high profile clients. Their past clients have included Rolls Royce, Singapore General Hospital, and Coway.
Commercially, they do anything from offices, hotels, clinics and hospitals, schools, to stores. Book, retail, electronics as well as food and beverage stores are repeat customers. They've even done ATM housings. They do more commercial projects than residential ones.
A commercial project completed for Coway
Any kind of residential space, ArtDecor Design Studio has done it. Condos, apartments, HBDs, landed properties, you name it. All styles too. Minimalist, modern industrial Japanese, raw industrial, and modern contemporary are just a few to name.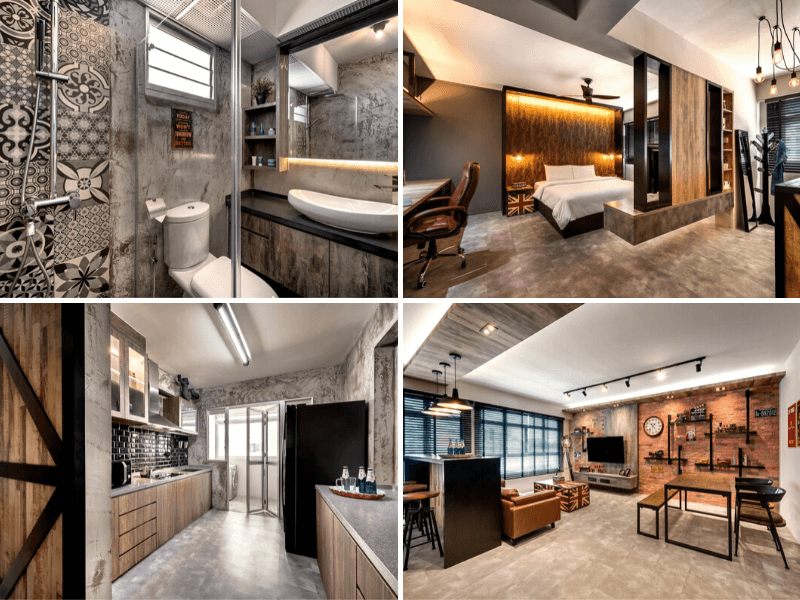 A modern industrial style project completed for a residential client
Besides that, ArtDecor Design Studio's in-house carpentry factory makes custom made furniture to sell. Quality assurance is guaranteed. They make anything including cabinets, desks, tables, bed fixtures, displays, shelves, and housings. As well as backdrops, signs, facades, feature wall and ceilings, and bathroom fixtures.
A kitchen from a past project completed with custom cabinets and counters
ArtDecor Design Studio is involved in every step of the interior design process. They start with a personalized design consultation. Then, proceed with layout and space planning to give you the best bang for your square footage. During which, they'll make 3D model generations to give customers a vivid idea of the final product.
During construction and renovation, their project management expertise comes into play. This ensures smooth sailing and timely completion. Even after completion, they're there to give you after-sales care. All of this is possible with their dedicated team of professionals. That includes IDs, main cons, architects, contractors, and laborers.
Art Decor Design Studio Latest Projects
Here's a look at just some of their many past projects.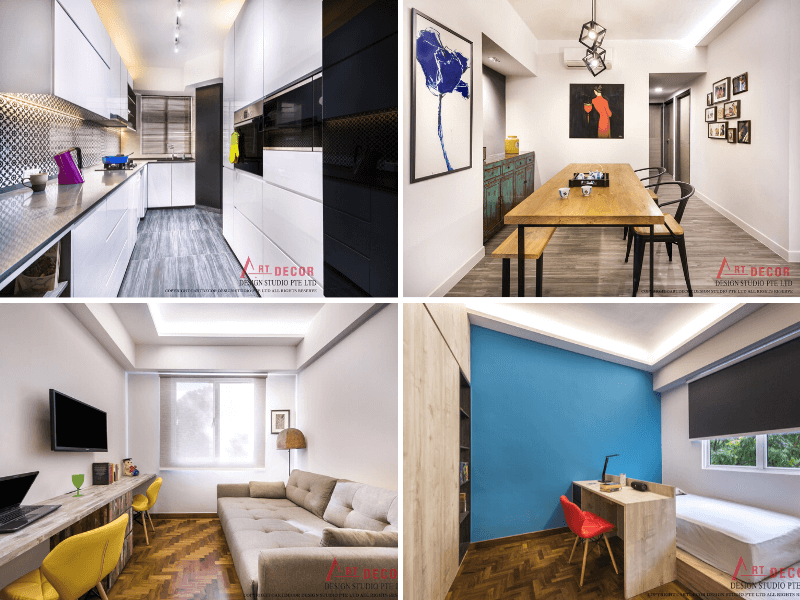 A residential project completed for a past client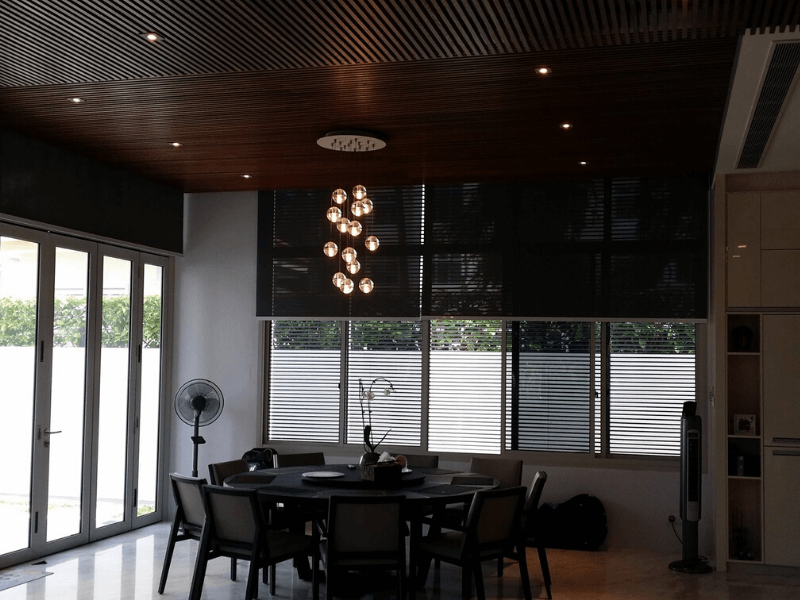 A dining room space completed for a past client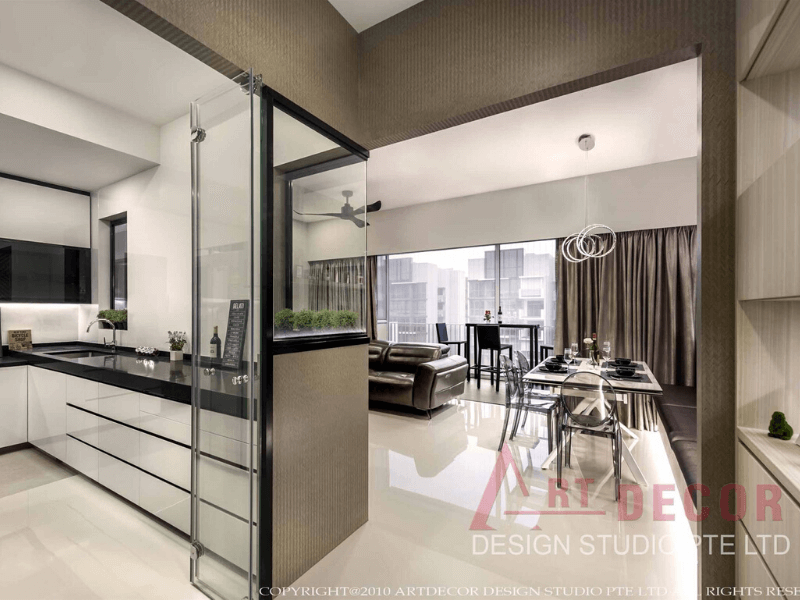 A kitchen and living space completed for a past client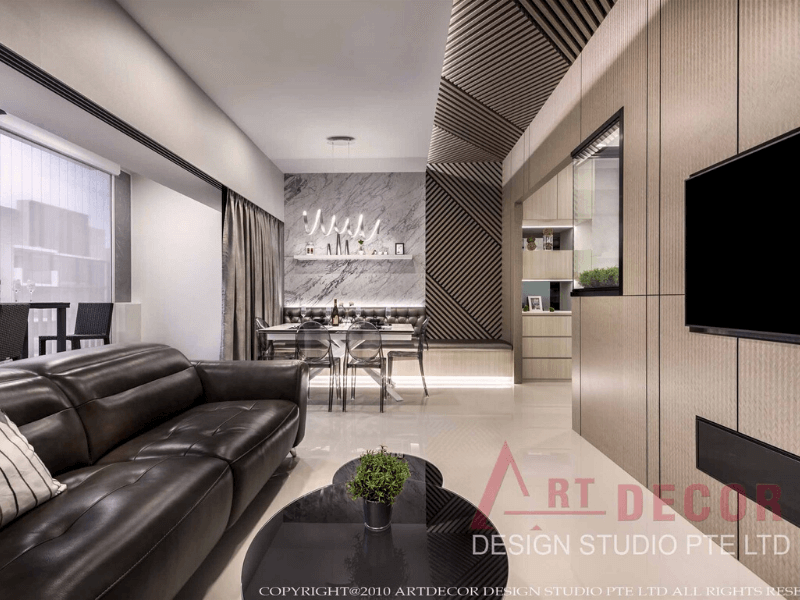 A living space completed for a past client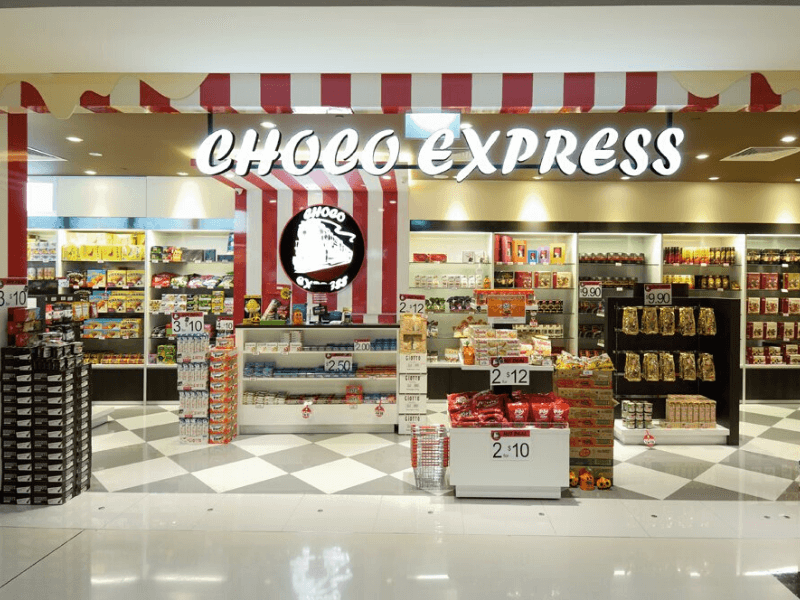 A commercial project completed for Choco Express
A commercial kiosk completed for KOI The
To contact them, you can call +65 6222 1702 or +65 6222 1706. Or, leave an email at sales@artdecordesign.net. They have a Facebook page, ArtDecor Design Studio Pte Ltd which you can message as well.
If you want to drop by, their studio or showroom is at Blk 7 Defu Lane 10 #01-534 Singapore 539188. They have a factory at Premier@KB No 8 Kaki Bukit Ave 4, #05-45/34, S(415875).
Request for quotes and we'll match you with a selection of Interior Designers!
Request for quotes and we'll match you with a selection of Interior Designers!
Previous
Cheap Ways To Design Your Apartment
Next
eDD+ Singapore: Furniture and Decor Designed By Nature