5 Unique Decorations to Impress Your Guests For Open House this Chinese New Year
Interior Design & Decor
1896 views
1896 views
Chinese New Year is approaching...which means 'tis the season for open house again! As Chinese communities usher in the Lunar New Year every year, we continue the traditions of this part of the world by holding open houses to welcome family and friends to join in the celebrations.
Indeed, invites to an open house are the best especially in festive seasons like this. Free food, drinks, angpaos, mingling, and last but not least, the brilliant CNY decorations...what's not to like?
A truly friendly yet unique tradition that every Chinese will partake, how could you impress your guests if you are to hold an open house this Chinese New Year? In this blog, we present to you 5 unique decorations that will surely make a lasting impression on your guests!
3D "家和萬事興" Acrylic Wall Sticker

"家和萬事興", a Chinese short phrase that means prosperity for a harmonious family. With mountain and plum tree coupled with the auspicious wording, this sticker set turns your wall into a beautiful painting. Such a landscape oriented wall sticker is pretty unique for Chinese New Year decoration.

Wall sticker made of crystal acrylic is not only unique for its 3D effect, but also its resistance to indoor humidity and its durability. We love this decoration as it is not overly exaggerated and looks like a real Chinese ink painting from far.
However, do note that this acrylic sticker may require large scale of pasting effort. Nonetheless, we are pretty sure it'd be a fun experience for those who enjoy a sense of accomplishment from home decoration!
"福" Ceramic Decorative Set

"福" means happiness and blessings in Chinese. This decorative set is made with high temperature ceramics and is glazed with shining bright colours, making it an eye-catching decorations for home. The word "福" is also perfect for Chinese New Year, as if you are sending your blessings to all your guests whom you invite to your open house!
Large Mahogany Chinese Knot Pendant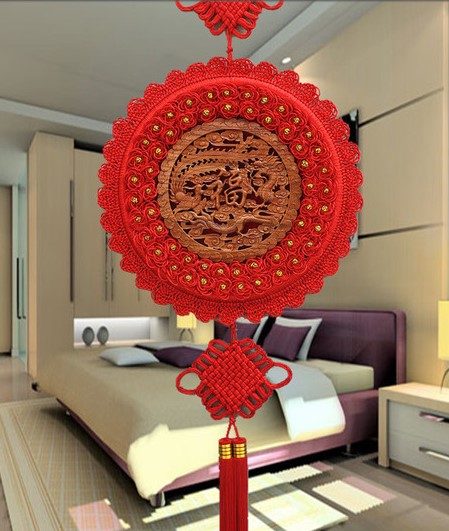 A must-have item for this Chinese New Year, this large Chinese Knot pendant definitely makes a great first impression upon your guests' arrival. The new year home ornament is finely crafted with high quality mahogany material, giving your home a luxurious and elegant look. It just matches so well with your home interior no matter you put it in your living room or bedroom!


DIY Spring Couplets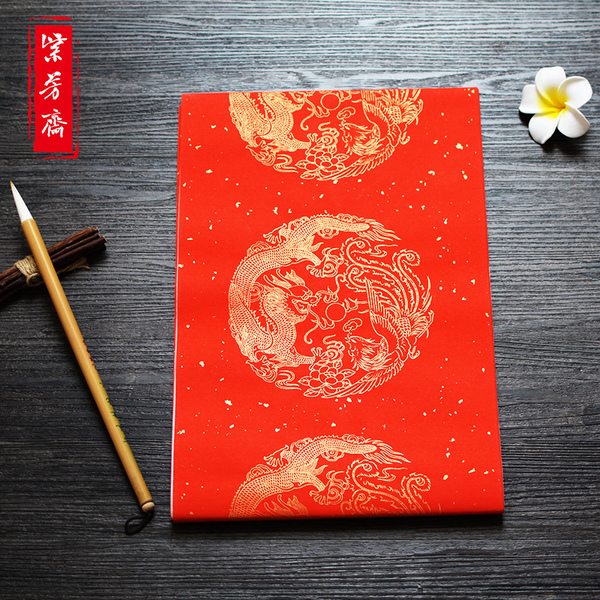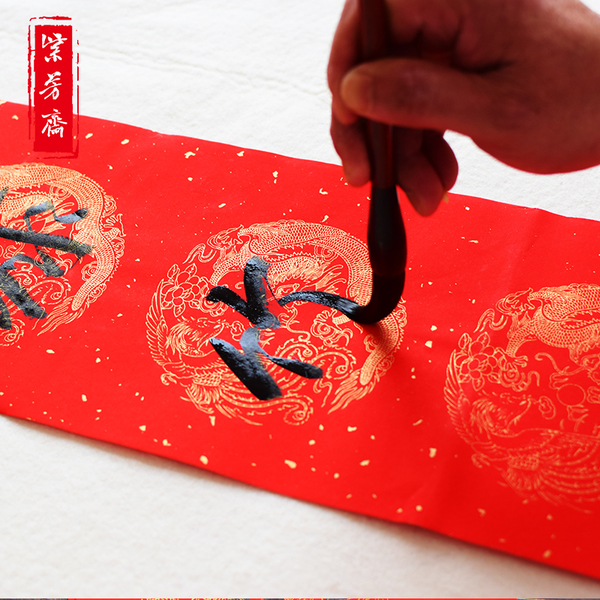 We all know spring couplets, also known as chun lian, are commonly hung around the house during Chinese New Year. These red banners have four characters written on them, and most of them come with messages of renewal and hope to usher in prosperity in the new year.
But, things are always the best when we DIY on our own, right? So why not get your hands on to write some meaningful words for your friends and relatives? Simply buy some red paper and ink will do! Not to mention that the red paper nowadays are exquisitely designed with gold dragon embellishment! Do you have any excuse to not DIY now?

Chinese Traditional Pendant Lights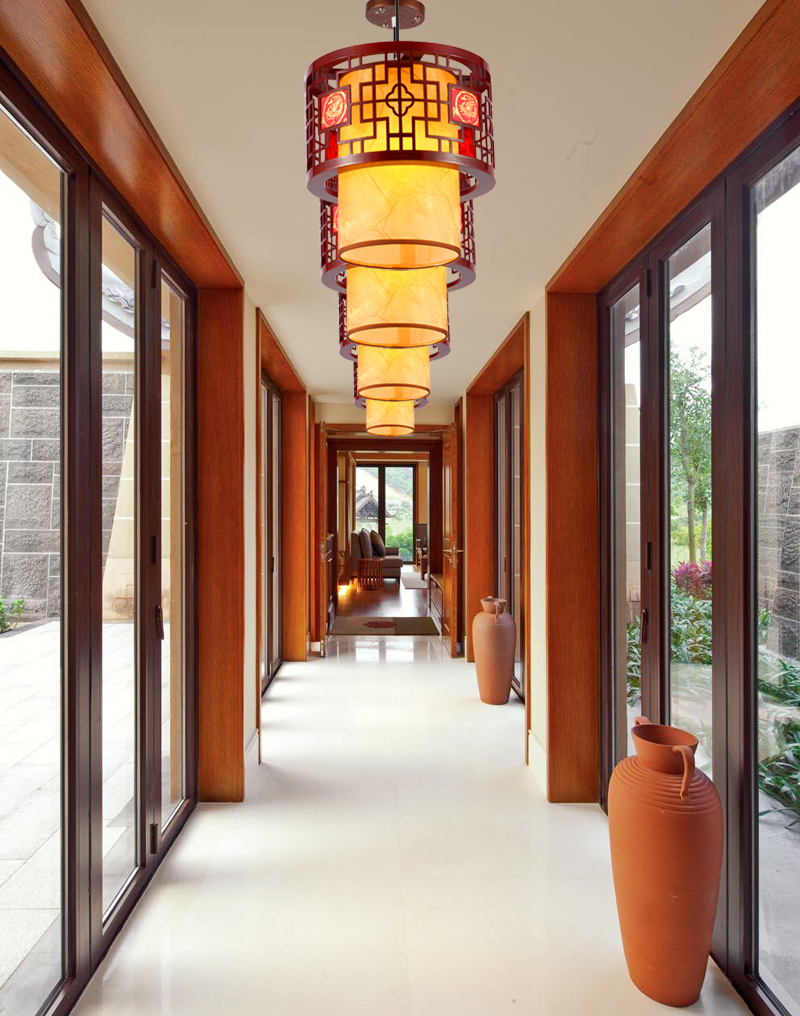 As red is believed to be the auspicious colour for Chinese New Year, we understand that the conventional red lanterns will be the go-to decoration for most of you. However, we do encourage you to try something different this year, such as traditional pendant lights.
A mock-out design of traditional pendant lights, this decorative lamp is a great alternative to red lanterns that represent Chinese culture well. As seen from the image above, it is indeed an ideal new year decoration to set the festive mood for your home!
Every Chinese New Year, there's always an open house with hosts that extend their welcome with open arms and open hearts to their guests. By putting up these unique Chinese New Year decorations around our home, we attract all kinds of good vibes and blessings. The sense of satisfaction when we see our house filling with nice decorations full of festive mood is simply amazing.

All in all, we hope this blog has given you some ideas on a few new and unique home decorations for Chinese New Year. Let's replace the same ol' decorations with the unconventional ones and blow your guests' mind away! Do we happen to miss out any or you have better idea than us when it comes to decorating your home in a distinct way? Let us know in the comment section below!
Request for quotes and we'll match you with a selection of Interior Designers!
Previous
How to Decorate For CNY | Top 5 CNY Decorations for an Auspicious Home
Next
10 Things To Get From COURTS For CNY 2019!