FortyTwo - Black Friday Cyber Monday 2021 Storewide Sale
Furnishings
901 views
901 views
Whether you are waiting to move into your new home or waiting for a chance to revamp your current one, the Black Friday-Cyber Monday weekend is a great chance to go furniture shopping and enjoy huge discounts off your purchases.
FortyTwo.sg's Black Friday-Cyber Monday Storewide Sale is now on, running from 23 to 29 November 2021. Enjoy up to 50% off storewide, so you can buy more of your favourite furnishings and home decor accessories!
What To Get From FortyTwo's BFCM Sale?
Need some furniture inspo? Get inspired by Homely, FortyTwo's home experience centre, and pick out some cool pieces like:
1. Hail Programmable Electric Adjustable Table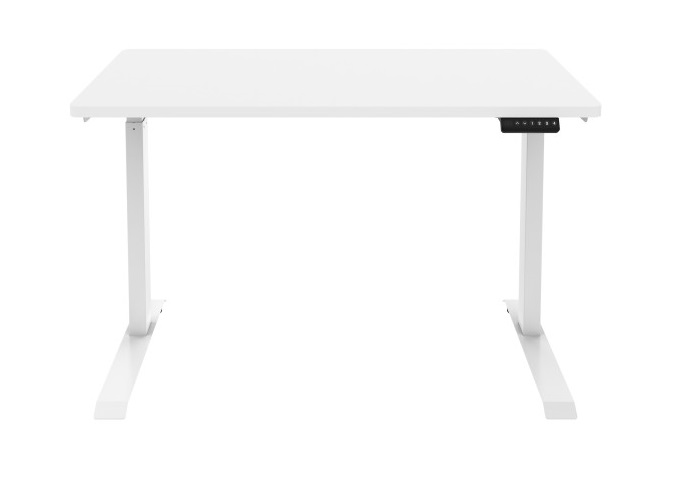 Image © FortyTwo.sg

Stylish, spacious, and adjustable, the Hail Adjustable Table is suitable for both the office and the home.
You can adjust it from seating to standing with the smart control pad, which comes with four preset positions for different users and an LED display of table height.
No more sitting for long hours as this standing desk will promote blood circulation and improve your stamina.
2. Atilla Gaming Table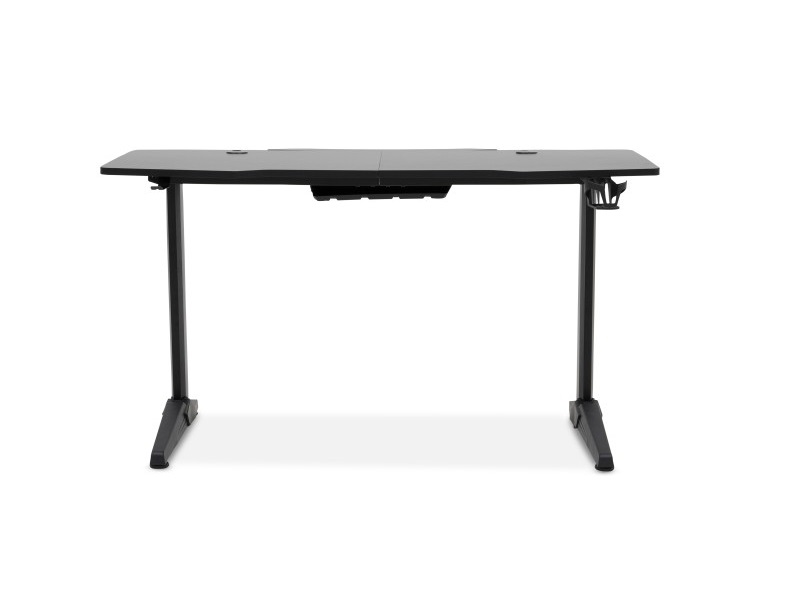 Image © FortyTwo.sg
Gamers, this one's for you. The Attilla Gaming Table can accommodate your monitor, keyboard, laptop, and other essential gaming accessories.
The desktop itself has a carbon-fibre textured surface which functions as a giant mouse-pad. It also comes with a cup holder, headphone hook, and two cable grommets for a multi-functional, uncluttered gaming experience.
Carries a maximum load of 28kg, so feel free to park your widest monitor on it.
3. Kane X Professional Gaming Chair
Image © FortyTwo.sg
Let's not forget the chair! This Kane X Professional Gaming Chair has all the ergonomic features you need - a cushioned seat and ergonomic backrest, padded armrest, and an adjustable seat to accommodate your height. Comes with a free neck pillow for extra comfort, and carries up to 120kg. Available in Black/Red and Black/Grey.
4. Drachman Heavy Duty Dual Monitor Arms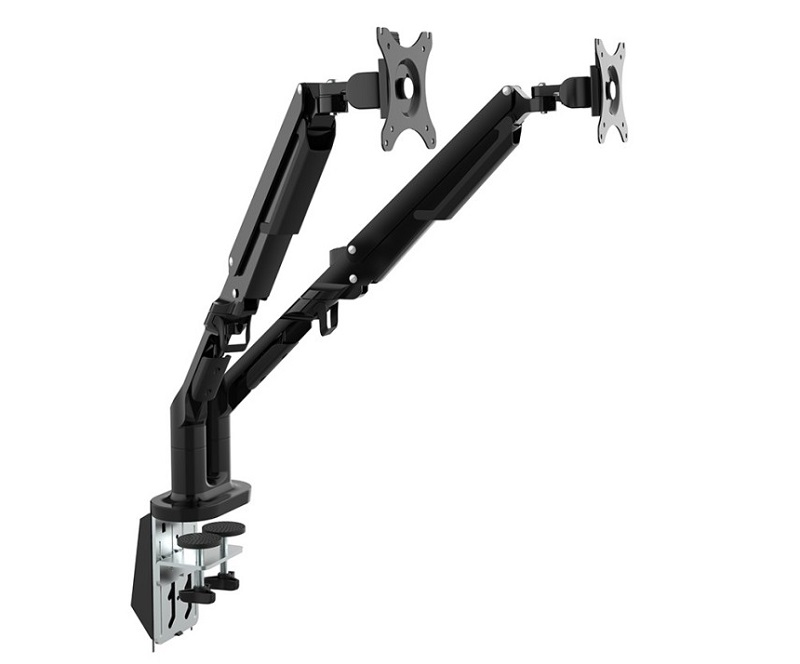 Image © FortyTwo.sg
Whether you are gaming or working from home, these Drachman monitor arms will prop up your monitors at the perfect height and angle for a seamless, comfortable workspace. Tilt, swivel, and rotate your monitors to your desired angle.
Each arm can support up to 9kg, and are highly adjustable. They are also equipped with cable management brackets to organize your wires.
C-Clamp and grommet mounting are included; these monitor arms use the VESA mount plates (75x75, 100x100).
5. Mugear UV Sterilizing Monitor Riser
Image © FortyTwo.sg
This monitor riser is a console, a storage solution, and a sterilizer all in one! You can store small items in the drawer and pin up to four notes on its magnetic surface. It also lifts up your monitor or laptop by 13.5cm to prevent eye and neck strain.
With the push of a button, its UV sterilization system kills germs, bacteria, and viruses with a 99% success rate for a clean desktop. To save energy, the UV light automatically switches off after 10 minutes. Supports up to 10kg.
6. Atwell Medium Display Shelf
Image © FortyTwo.sg
With unique angular storage spaces, the Atwell Display Shelf is both ornamental and functional. Place it next to your work desk to store bigger work items and important documents, or use it in the living room or bedroom to display your most precious trinkets. Carries up to 8kg per shelf.
7. Skylar Multi-Storage Wardrobe
Image © FortyTwo.sg
Got a capsule fashion collection you need to keep? This multi-storage wardrobe keeps anything from clothes (the hanger rail inside can accommodate up to 30 pieces of free-hanging clothing) to pillows and quilts (in the top compartments) to accessories (in the open side shelves).
This wardrobe comes with a ventilation vent to allow any excess moisture to escape, leaving your clothes and other items free of stench and mould.
There are two options available: Shelf on Left and Shelf on Right. Store and show off your items no matter where your wardrobe's facing!
8. Kiku Dining Set
Image © FortyTwo.sg
Enjoy a cosy meal with the Kiku Dining Set. This table comes with two stools and one bench, just enough for a small get-together with loved ones. Available in both Light and Dark Natural Oak.
9. Allegra 2-Seater Chesterfield Sofa
Image © FortyTwo.sg
After a long day of online shopping, rest like royalty on this velvet two-seater sofa. This is FortyTwo's version of the iconic Chesterfield Sofa, and adds an elegant Victorian vibe to any space with its quaint design. With velvet upholstery and high-density foam cushions, this sofa does not only look good, but feels good too.
Other than Dull Violet (portrayed here), the Allegra Chesterfield Sofa is also available in Brown, Midnight Blue, Black, and Grey.
10. Herman Fabric Bed Frame
Image © FortyTwo.sg
We love the unique headboard on the Herman fabric bed frame; those three coloured blocks give off a pop-retro feel. Get this bed frame as both sleeping space and a statement piece in your bedroom! Suitable for mattresses of up to 25cm high. Available in both Queen and King sizes.
Click the banner below to shop the Black Friday-Cyber Monday Storewide Sale at FortyTwo.sg!
Request for quotes and we'll match you with a selection of Interior Designers!
Previous
Debunking Myths: Working From Home Is Less Productive Than Working From Office
Next
How to Write and Paint Description of Your Living Room to Make It Perfect