Home Renovation Guide Singapore 2020 - [Practical Tips for 1st Time Homeowners]
Interior Design & Decor
47899 views
47899 views
SINGAPORE HOME RENOVATION TIPS 2020 - THE PRACTICAL GUIDE
Renovation of your home is one of the pivotal moments in your life. Not to be dramatic here, but depending on how well-prepared you are, it can either be an enjoyable journey and memory... or it can be a total nightmare.
In this article, we will reveal some crucial tips to help you prepare and handle your home renovation project like a Pro, especially if you're a first-timer. What we've disclosed here are not exhaustive, and we will be updating this post from time to time. Without further ado, let's dive it!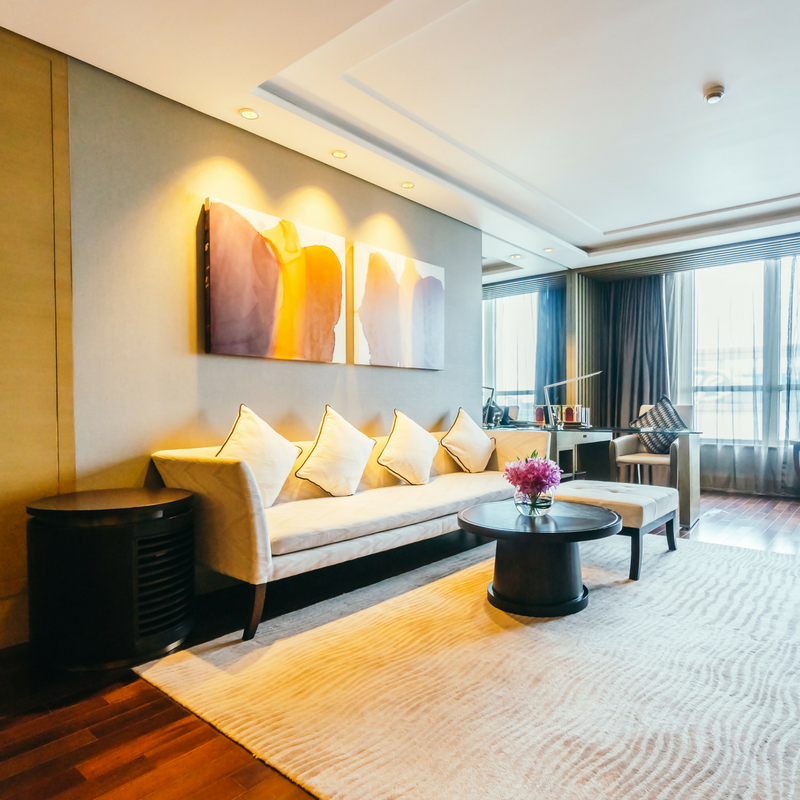 PLANNING YOUR HOME RENOVATION
Your home renovation can take longer than you think. Because usually, it is less likely for you to accept the first interior designer's proposal you get.
You should take your time to ask around, meet different interior design firms and compare their offers thoroughly before you rush into a decision. After all, you'll be spending a 5 or 6 digits to realize your dream home design, which you'll be stuck with for at least the next 5 to 10 years.
The time-consuming part of your home renovation is usually the design phase, because this is the part where you conduct in-depth research, and weigh the different designs based on your personality, budget, lifestyle, and the functionality you need the most.
Don't Rush Your Renovation
Do not rush yourself during this crucial phase, because once the renovation starts, it is going to be quite expensive to make any changes, not to mention the frustrating time delay.
Don't say OK to everything your interior designer proposes just because the renovation package is appealing or because the interior designer sounds nice and assuring.
Especially when you're taking a renovation loan for your new home (on top of your mortgage loan!), you would not want to be stuck with a design you'll regret in years to come. We'll go into more details later on what you should avoid when planning and deciding on your interior design.
When to Start Planning Your Renovation
It is crucial to start planning the moment you get your floor plan, and not wait until you get your keys.
Because the more time you have, the more flexibility you can afford, the more mistakes you can avoid, and the more money you can save. In most cases, there will almost always be unforeseen delays.
Start early to prevent an unnecessary mad rush, especially if you're renovating during the peak seasons.
Comparing Renovation Packages
Allocating enough time also means that you do not have to be restricted to only the so-called "standard" renovation packages.
By standard package, it means having the interior designer asking you your preferred theme in mind, give you a few popular layouts that they usually offer all and sundry... which include the standard built-in furniture, false ceilings, flooring materials, and all that jazz.
With extra time on hand, you can actually do enough research and discover more design options that might suit you better than the generic design everyone else is getting.
You'll also have the luxury of time to check on the market prices of the materials, fixture, and fittings before approaching the interior design firms. And of course, you'll have time to "CSI" the interior designers a bit before deciding to meet them.
That said, don't ask for quotations too early, because the prices will fluctuate with time and season. A buffer of 3 to 6 months is just nice, because if you ask too early (like 1 year earlier), the IDs won't be able to give you a confirmed price. Naturally, they'll prefer to work on their more immediate projects.
All-inclusive Renovation Packages - Should You Go for It?
There are many interior design firms who are advertising attractive all-inclusive renovation packages with bonus gifts. So attractive such that you can't help but wonder if they can even make enough money to cover their material and manpower expenses.
And if the limited-time only packages are selling really well, which means they could be raking in more customers than they can handle, and that might affect the project management of your home renovation due to shortage of manpower and time.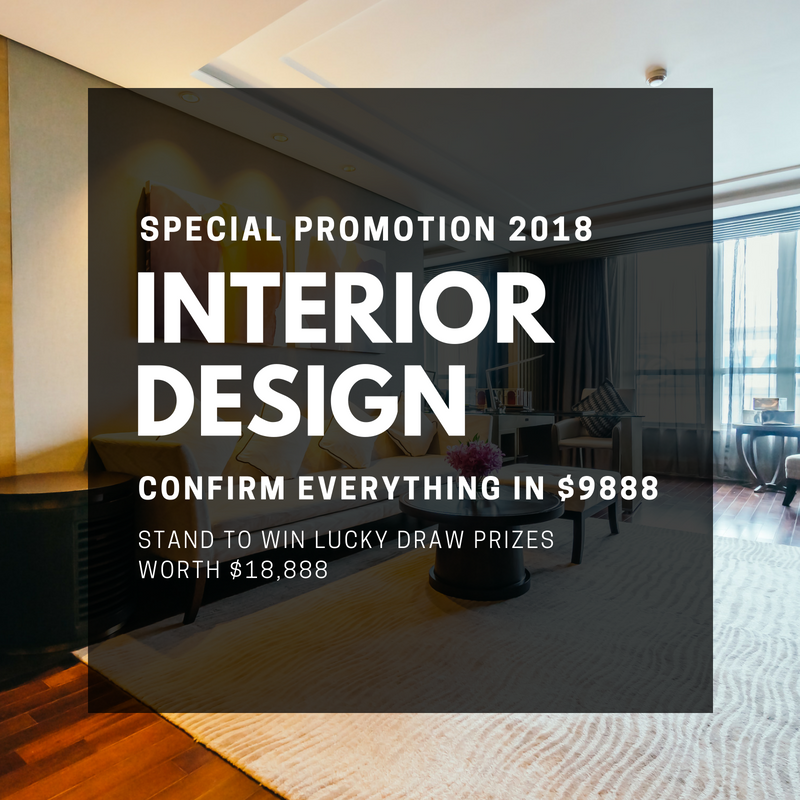 As much as these packages may sound very affordable and appealing, this could also mean cheaper materials, fixtures and fittings, which means they are more susceptible to wear and tear... causing you to pay more for repairs and replacements in the future.
Not only that, if you go for these all-in-one renovation packages, usually there's very little room for customization.
So if you want your interior designer to incorporate your ideas well, work around your budget, and yet not compromise on quality, plus be able to finish your renovation on time... then it's better to sit down and have a proper discussion on the fine details; rather than just choosing from standard templates and get surprises afterwards because you skipped the fine prints.
Also, beware of those renovation packages that sound too good to be true. And always check the ID's or contractor's background. If you want to play safe, choose from the CaseTrust directory here, and if you're renovating your HDB, check if the renovation contractors are certified by HDB here.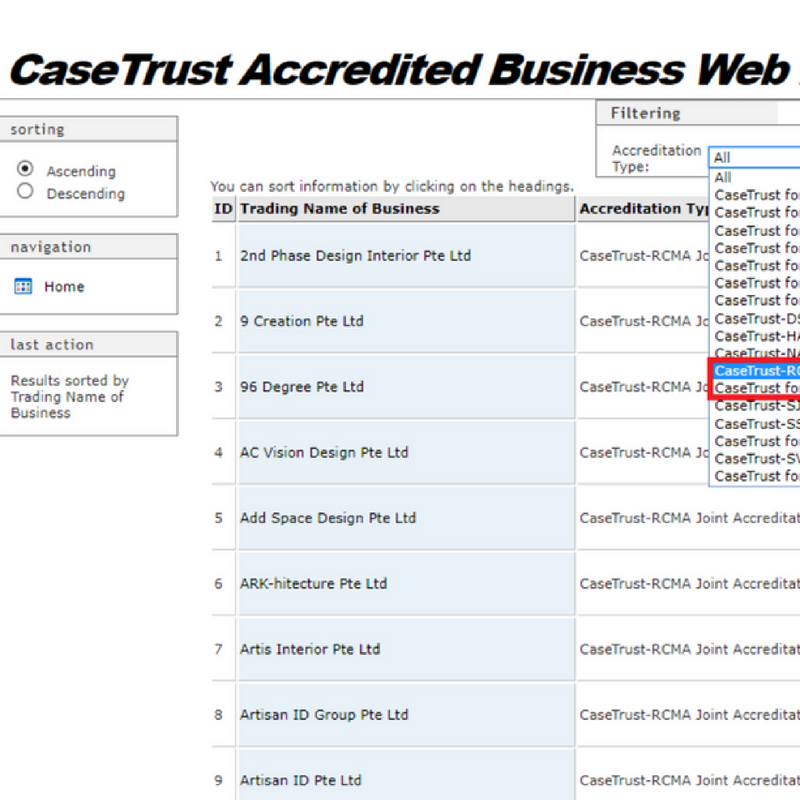 RENOVATION LOANS - TAKE TIME TO COMPARE
Nowadays, mortgage loans do come bundled with renovation loans with special rates (with a small processing fee). This renovation loan would usually cover everything within the interior designer's scope of work.
Do spend some time to shop around and compare the rates from different banks. Consider whether you prefer to pay a flat rate interest on the whole loan amount, or monthly interest based on outstanding amount.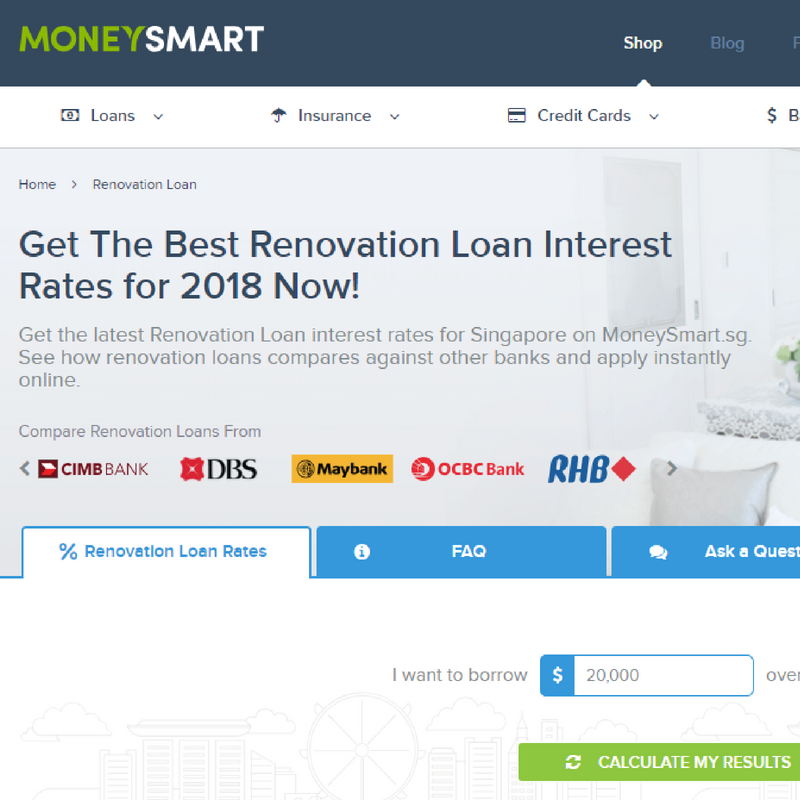 Image credit: MoneySmart
That said, do NOT pay your interior designer or renovation contractor everything once the loan is approved. Because once they get your full payment, they will not be as motivated to complete the job on time. Nothing against interior designers and renovators... that's just human nature. Anyway, good IDs will always offer progressive payments for your home renovation (you should always ask for it).
Also, do bear in mind that your home furnishings are typically not covered in the renovation loan, but you can always take up other relevant schemes to cover them.
HOW TO SAVE MORE ON YOUR HOME RENOVATION
The first thing to consider when planning and deciding on your renovation budget is to consider how long you will be staying in your home.
If you're those who would stay put for a while, say at least 10 to 20 years, then it's worthwhile to splurge a little to realize your dream design.
But if you're the type who can't stay put for long, or if you are planning to rent out your home after 3 to 5 years, consider going for something minimalist and neutral. So you can market your home to a broader audience when the time comes.
Now let's go into the nitty gritty of the works to be done. There are a few major areas where you can substantially cut down your costs…
Your Interior Design Theme
As much as you want your interior design to be up-to-date, be careful not to try and blend too many trends into your home. The key is to consider your interior design choices based on your personal needs, lifestyle, and budget.
It is important that you choose a practical interior design style that will complement your lifestyle... or better, increase the value of your property.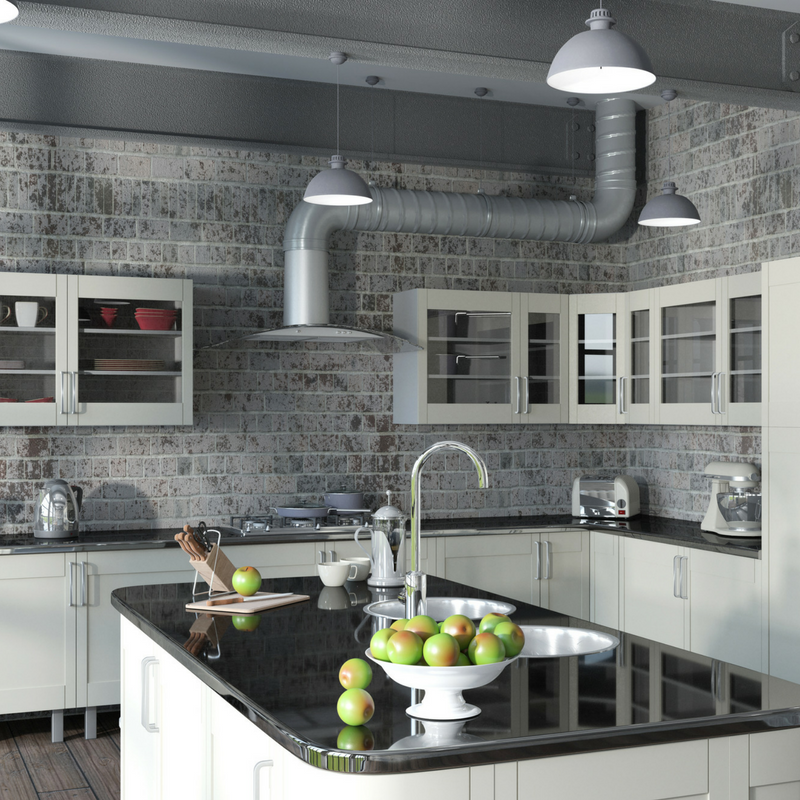 If you really want to incorporate a certain hot trend or style, be sure to check with an experienced interior designer on how to do it the smart way -- which means taking into consideration the option of transitioning into another style in the future without making any huge revamp.
Another thing to think about is designing a theme room for your children. Try not to go overboard unless you don't mind a major revamp as your kids grow up and become teenagers.

You Can't Go Wrong with White
With its unrivalled versatility, white is transcendent and timeless. But how do you choose the right white paint?
Warm to Cool: Selecting the Just-Right White
Warm whites have undertones of red and yellow, resulting in a soft glow and welcoming mood. A warm white like Benjamin Moore's Simply White OC-117 has a soft yellow undertone that adds a touch of life in your home, without adding too much 'colour'. For a more versatile option, go with White Dove OC-17 which accommodates a lot of different colours. While it is still a warm white, it has an almost greige base which makes it a more neutral coloured off white.
Cool whites have undertones of blue, green and grey, creating a space that looks crisp, clean and luminous. Decorator's White OC-149 has a classic grey/blue undertone that is perfect if you wish to decorate with tones of grey, charcoal or blue on your walls. For a fresh and clean look, go with the designers' favourite Chantilly Lace OC-65. It is a popular choice for a pure, bright white which works well for a modern look.
Your Ceilings
One of the most standard stuff you'll see in an interior design proposal is the false ceiling or coved lighting ceiling. They sure look good in the IDs showroom and project portfolio, but you need to consider the practicality too. Besides costing more, it will also make your living spaces look smaller... not to mention the hassle of cleaning them.
And if you're thinking of getting those fancy, elaborate chandeliers, be sure you (or your maid) have enough patience and discipline to clean them. Otherwise go for the more practical LED lighting which is easier to clean, cooler, sturdier, and most important of all, consumes less electricity and save you more money.
Your Flooring
When deciding on your flooring, take note that your interior designer or contractor state the specifications and costs of the materials clearly. Don't just say ok if they give you a price range. Ask for the dimensions of the tiles and the exact pricing you're getting them for.
If you want prefer to be more cost (and time) efficient, you can consider going for the waterproof and easy-to-install Vinyl flooring overlay instead of hacking your floor to replace with marble, mosaic, homogeneous tiles, etc.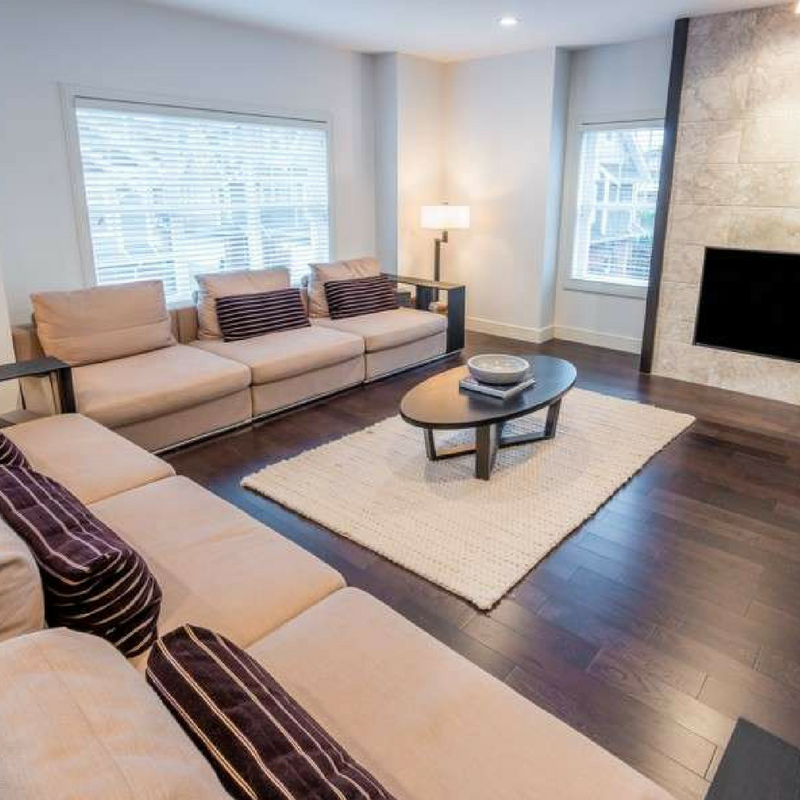 Image credit: Ecopluz.com.sg
Your Walls
Avoid going for designs that require hacking half a wall. This is a laborious and expensive job because the contractor would have to hack the whole wall down and then build up the half wall.
If you're considering getting a feature wall installed, hold that thought and consider using creative furniture pieces and home decor instead to liven up your home.
As to whether you should paint your walls or use wallpaper, think long term. If you wish to use wallpaper, install only high quality wallpapers that do not curl or discolor in Singapore's tropical weather.
And don't go for the so-called trending wallpapers because you'll never know how long a trend would last, or how fast you'll get bored with it. If the wallpaper discolors or peels off in the future, there's no guarantee that the particular wallpaper pattern or color will still be in production.
If you want something hassle-free, choose the no-frill option of painting your home with the high quality Nippon Paint. Go for light neutral colors if you can, because it will make your home look larger and newer.
If you wish to add instant prestige and class to your home, then we recommend the premium Benjamin Moore Paints. Made with the exclusive Colour Lock® technology and available in 4 different sheens (Matte, Eggshell, Satin, Semi-Gloss), this best-in-class premium paint offers you a velvety, beautiful and durable finish -- plus a healthy environment for your whole family, because it contains zero VOC (volatile organic compounds).
Want more painting tips? Watch this video below where our RenoExpert Melvin from Mplus Hardware shares with you useful and cost-saving DIY painting tips & tricks!
Your Furniture
Storage
The first thing to take note of is whether your designer is proposing more storage than you need. Because the cabinetry are usually charged per foot run, they have a good reason to propose more storage in their proposal.
Be sure to evaluate yourself the storage you really need, and don't just agree to the ID's proposal blindly, no matter how wonderful the 3D renderings or previous portfolio look, so you will not spend more on something you'll under-utilize in the future.
Designer Furniture
If you are into designer furniture and want that "Atas" look for your home, keep calm and don't go rushing to that fancy furniture boutique.
Because you can actually pay a furniture contractor to customize such furniture for you. As much as you want to reward the original designers for their creative work, you still need to feed your family (and settle your mortgage and renovation loan).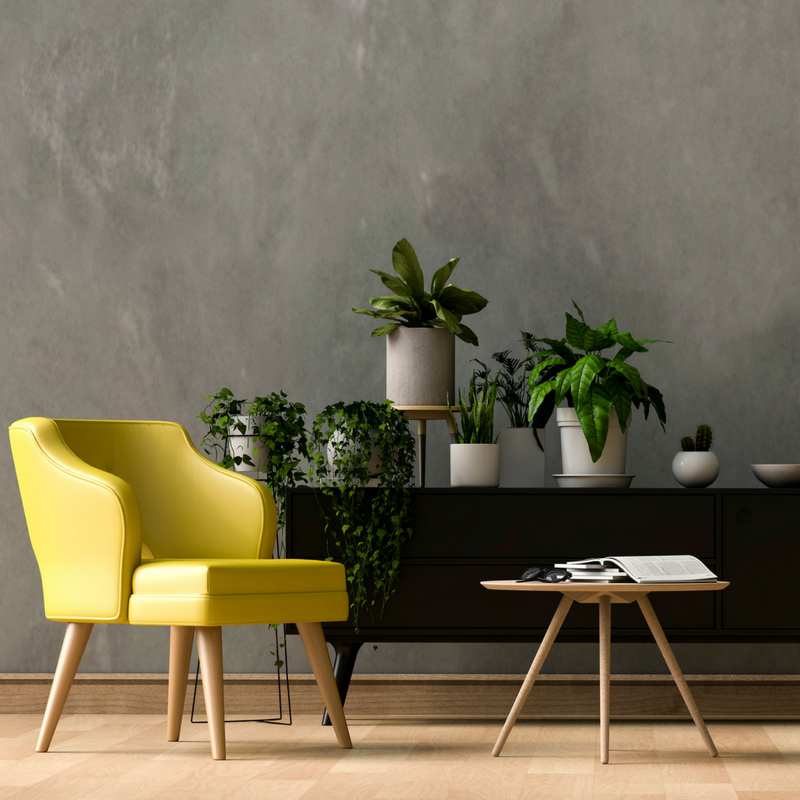 This is where contractors come in. Just show them the pictures and the good ones would be able to model after the designs... so you can get them to custom make the designer furniture of your dreams at only a fraction of the costs. The other easy and more affordable option would be IKEA, of course.
That said, watch the amount of furniture you plan to have. Because less furniture means less clutter, and that also means less cleaning needed.
Built-In Furniture
Another thing you should consider properly is whether or not you really need the built-in furniture (which are usually more expensive than store-bought ones) that you see in most interior design proposal.
The first factor to consider would be the size of your home. If you have a spacious home, feel free to go ahead with it. But if you have a relatively small home, the built-in furniture will actually restrict the design layout. In fact, it is pretty troublesome to replace them once they're in place, if you get bored of them, or when the design you choose goes outdated.
Your Kitchen
As mentioned earlier in the furniture section, be sure not to overkill when installing your kitchen cabinetry. Install only what you need to avoid paying for storage you would most probably under-utilize.
You can go for countertop microwave and oven to save the trouble of installing the built-in alternative. Though this may take up extra space on your countertop, it beats the hassle (and expenses) of getting proper contractor to safely bracket your microwave and oven into the cabinetry, and properly vent them to prevent potential fire hazard.
For your countertop, if you want something fancy and highly customizable, you can go for acrylic solid surface like Corian or Hi-Macs.
Image credit: Luxx Newhouse
But if you prefer something more practical and durable, consider going for quartz (engineered stone) which is scratch resistant, heat resistant, and non-porous (which means no worries about spillage of wine, juices, sauces, or even hot soup).
If you are into the classic marble vein surface, but don't wish to spend a bomb, there is a good range of marble lookalike quartz in the market for you to choose from.
On the other hand, if you don't cook that often, opt for the more affordable solid surface kitchen top, and skip the kitchen sliding door.
Anyway, here is a quick rundown of the pros and cons of the top countertop choices:
Pros & Cons of Marble
Pros: Since marble is natural, every slab is undeniably unique. You won't find carbon copy of the pieces you have at home, and the material also provides a more glamorous outlook.
Cons: Marble requires regular maintenance for it to look as impressive as it does when it's first installed. It's also more susceptible to wear and tear as compared to other materials.
Pros & Cons of Granite
Pros: Like marble, granite is also natural, and no two pieces of the material look alike. However, it's relatively stronger than marble. It also has anti-scratch qualities and is highly resistant to heat, making it suitable to use in the kitchen.
Cons: Bacteria and dirt can be trapped within the material itself because it's a porous surface, thus requiring maintenance every couple of years.
Pros & Cons of Quartz
Pros: Quartz is probably the second strongest material out there besides diamond. It also has anti-scratch qualities and is highly resistant to heat. Since it's available in many different
colours and finishings, homeowners are absolutely spoilt for choice.
Cons: Since it's manufactured, you can easily find other homeowners who own the same type of quartz as you do. Also, to create quartz countertops longer than 3 metres, two or more slabs of quartz have to be glued together, creating a visible line in the middle where they meet.
Pros & Cons of Solid Surface
Pros: Solid surfaces can be moulded into an infinite number of shapes, creating more opportunities for customization. It's also one of the most budget-friendly materials.
Cons: Solid surfaces aren't resistant to heat since they're made of plastic, meaning hot pans and heat generating appliances can't be directly placed on them without a silicone trivet. They're also easily scratched if not handled with care.
Just be sure to double check the the promised price of your kitchen cabinet and countertop and the corresponding lengths in your renovation quote to see if you actually need to top up any additional length (and see if the quote already factored in the hacking of the old cabinets, and not just the fabrication and construction of the new cabinets).
Bathroom Accessories
If you wish to save money, another thing you can do is to buy the bathroom accessories yourself. But be sure to ask for your interior designer what to buy exactly, and try shopping at the vendors they frequent.
This way you can get 5% to 10% discounts on the items (otherwise given to your ID as referral fees), and avoid buying the wrong sizes or types from other vendors.
If price is not an issue, and if you want hassle-free long-lasting bathroom accessories, you can go for Grohe, which is used in hotels around the world. Because even after years of using, your bathroom accessories will remain shiny, which means your bathrooms will always look newer than your neighbours. Other well-known brands include Duravit, Toto, Crestial, etc..
On the other hand, if you're concerned about spending too much upfront, and you just want something functional and considerably cheaper, you can visit IKEA, or go check out those bathroom accessory showrooms at Balestier, Geylang, or Jalan Besar to compare prices.
EXTRA RENOVATION COSTS YOU CAN'T IGNORE
Besides the costs involved in the interior design, there are a lot of not so obvious costs that you need to take note of... costs which can be quite substantial if you are not careful.
Electrical Works for Your Home ​​​​​​​
First of all, don't install too many electrical points in your home, because each additional electrical power point in the market nowadays is at least $60.
Unless you expect your sockets to draw a significant amperage, there's no need to install too many if you're just using regular home appliances and electronics. So using a power strip extension cord / adapter is the more affordable option.
Wall Concealment for Electrical, Telephone & LAN Cables​​​​​​​
Make sure you don't overdo the concealment of your electrical, telephone, and LAN cables. Because this is pretty costly as walls have to be hacked to insert the cables and plastered back. Not to mention the hassle of hacking the walls again if you run into some electrical problems that affect the concealed wiring. The better way is to conceal your cables creatively with your furniture pieces.
Debris Removal (Haulage)
Another cost to take note of is the debris removal (haulage) costs, which can range from $300 to $600, depending on the extent of your renovation.
To be sure, call up your area's HDB Town Council to double check on the haulage fees. For condominium and landed houses, your contractor will outsource the debris removal, so it's better to call for some quotes yourself too, instead of just accepting whatever that's quoted.
Anyway, in the case where you don't do much hacking, and you're just laying new flooring over the existing one, there shouldn't be much haulage charges. Be sure to check this cost in the quotation you receive from your ID or contractor.
Chemical Wash
If you are doing a major renovation that involves plenty of flooring and painting, chances are, you'll need to have a chemical wash to clean the cement, paint, and grime marks throughout the house.
Remember to check all your water holes to see if your contractor chuck any sand or cement inside them, to prevent unnecessary chokage in the future, which can cost you a bomb to repair.
YOUR RENOVATION CONTRACT
Whether your interior designer is some kind of award-winning big shot or he's highly recommended by someone, you still must carefully check (and fully understand) your renovation contract details.
That means checking if your black and white includes the exhaustive list of works, materials, and all of the costs involved in the entire project.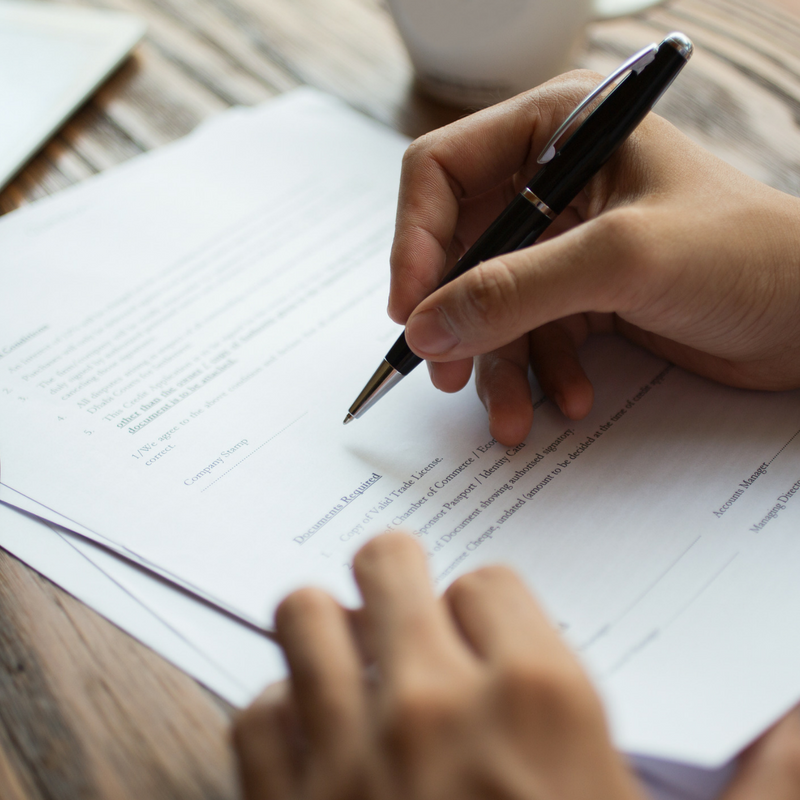 Be sure to carefully check (and fully understand) everything, no matter how friendly your designer or contractor is. After all, he is not your friend, you are paying him good money to work for you.
As your renovation will go through a few different stages, be sure to see if your ID or contractor includes a comprehensive breakdown of the scope of renovation work (and costs) for each stage -- including the design and space planning fees, consultation and project management fees, coordination charges... and of course, the labour charges, materials, fixtures, and accessories for each and every part of your home.
Always check and negotiate both schedule and payment terms before (and when) you sign the contract. I'm sure you have heard of homeowners who trusted their interior designer or contractor too much and paying them off too early... ended up getting delayed completion (and even non-completion) for their renovation.
And though it sounds like common sense, please make payment ONLY to the company, and not to the designer or contractor, no matter how much you trust them.
If your interior designer or contractor promised you a discount during your consultation, check if they mentioned it in the contract too.
And of course, always ensure there are clear workmanship warranty and dispute resolution clauses included. Unless you're the 100% hands-off type, you might want to include a proper variation clause which allows certain flexibility to make minor changes in the middle of your renovation project.
AFTER YOUR HOME RENOVATION
Now this is the crucial phase before you make your final payment, so do not rush this. After the renovation, your interior designer will usually take you around your home one time for you to spot mistakes or unsatisfactory spots so they can rectify them promptly before they seek the full payment.
But to be honest, just one walk around the house is not enough to spot everything. A better way is to spend a few days walking around your house, with as many people as possible, because you may miss something on your own.
Better still if you can stay a day or two in the house before making your final payment, so you'll notice little things that may cause you inconvenience, such as a leaking tap, a cabinet door that doesn't close properly, a power socket that stops working, etc…
Take note of all your findings and make sure that your ID settles them... which he will, because he wants your balance payment to close the project and move on to other projects as soon as possible.
KEEP THESE RENOVATION TIPS IN MIND & SHARE WITH YOUR FRIENDS & RELATIVES
We hope that you've gained some useful insights so far. The items mentioned here are not exhaustive, and we will be updating this post from time to time.
The next thing to do is to make a custom checklist of your own and discuss with your spouse on your renovation plans, including research, sourcing of IDs and renovation contractors, planning or revising your renovation budget (and contract if you have), site inspection (yes, it is good to be present at least once at each stage of the renovation), etc.
If you wish to avoid the hassle of researching for reliable IDs yourself, then let us screen the interior designers and contractors for you. Request personalized renovation proposals from honest and reliable interior designers here.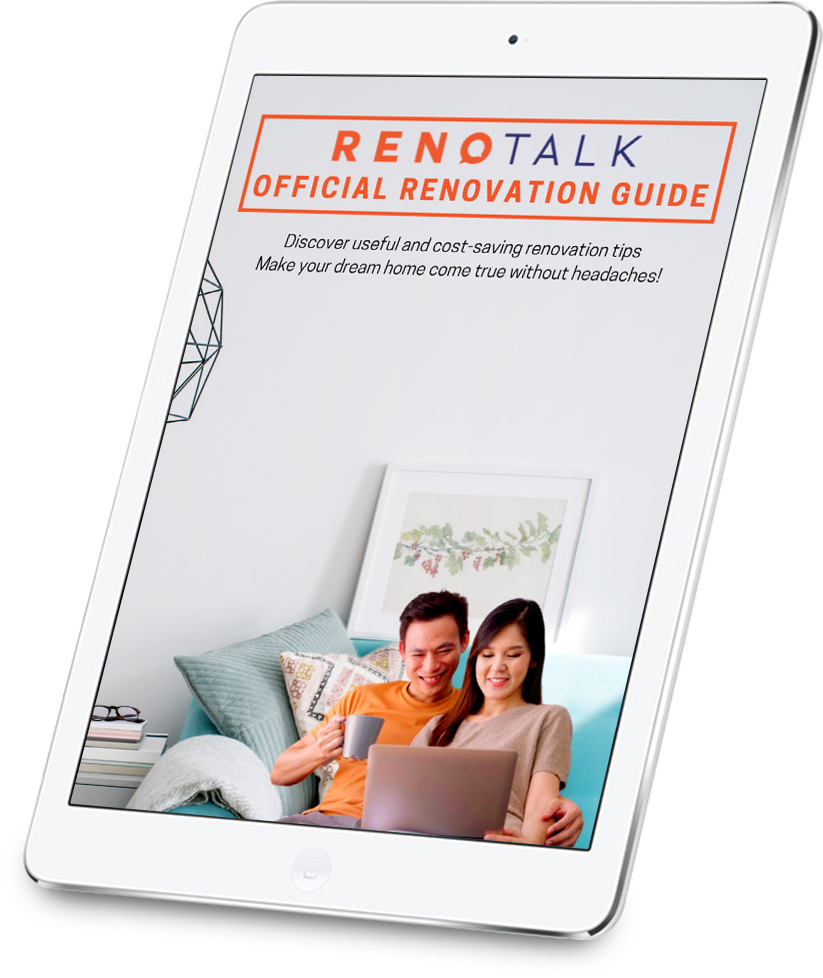 Request for quotes and we'll match you with a selection of Interior Designers!
Previous
Renotalk's Life By Design Renovation Fair 2018
Next
Lessons in Renovation: Cosentino Remodels the Iconic Cap Ferrat of Ipanema With Dekton