The Ultimate Guide to Calculating Square Footage
Interior Design & Decor
1788 views
1788 views
(Guest Contributor: Home Advisor)
Buying, selling or renovating your home often involves calculating the square footage of the property. It's common for folks to hire a home appraiser to find the value of the home based on its square footage. However, if you aren't ready to pay the cost of hiring a professional, there are plenty of ways to measure your own home like a square footage calculator.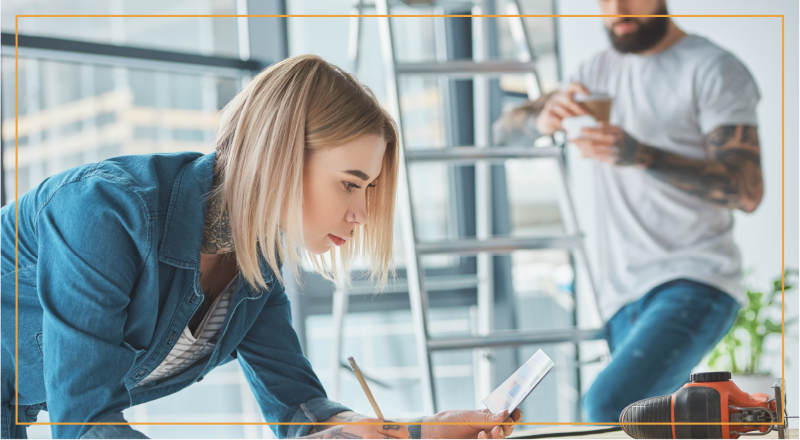 Image © Siege Media
How Do You Measure Square Footage?
To begin measuring the square footage of your home, the items you'll need include a 100-foot tape measure, basic calculator, pen or pencil, notepad, or some kind of measurement scratch sheet, as we show below. You can also use a copy of your home's floorplan.
Remember that measuring rooms that are irregularly shaped, like circular dining rooms and triangular closets, is easier when you divide the room into shapes. For the most part, the rest of the rooms in your house should be broken down into simple rectangular shapes which makes it easy to calculate the area.
Before you start using our calculator, print several copies of this measurement scratch sheet to sketch out the different rooms you're measuring (and convert those measurements).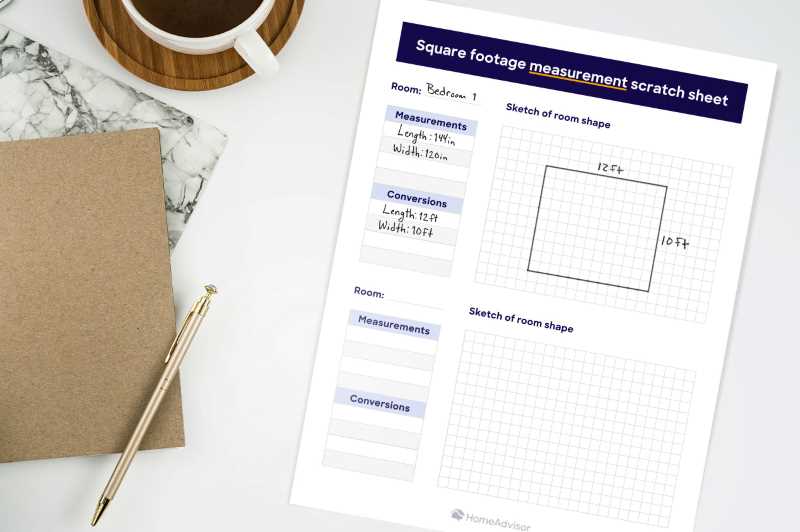 Image © Siege Media
Then, once you've determined the shape of the room you're starting with, click the corresponding shape in our calculator and enter your measurements to determine the area of that room in square feet.
For multiple rooms, you can click "add new shape" to calculate the square footage of each room or shape. Repeat the process of selecting the shape of the room, entering the measurements and your total square footage should update automatically.
The next step is to measure the length, width or radius of your shapes. To avoid adding fractions and compound numbers, it helps to keep your measurements rounded to the nearest inch or in their simplest form.
The final step in the process of finding the square footage of any area is to convert your measurements from inches to feet by dividing your measurements in inches by 12.
Finally, use the square footage calculator to find the area of each shape; that being said, if you've divided a room into multiple shapes, add up all the shapes' areas to find the room's total area.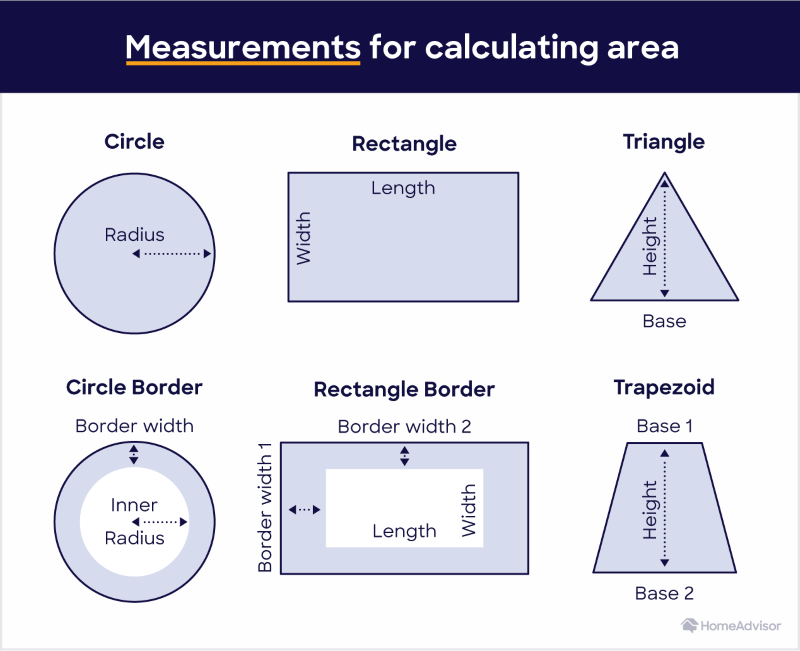 Image © Siege Media
What Counts as Square Footage of a Home?
Square footage measurements include the parts of the property that have finished flooring, walls, ceilings and suitable for living year-round. This includes, but isn't limited to, indoor rooms, stairways, closet areas and attics with at least seven feet of clearance.
However, areas like finished basements might not be included in the total square footage since situations like these are a case-by-case basis. Areas of your home that don't count toward square footage are dens, garages, pool houses, porches, patios, courtyards and unfinished basements.
HDB and condo management companies have different rules on reporting square footage, so what counts as square footage depends on your area of residence. Whether you're preparing for an appraisal or renovating your home, calculating the square footage of the property is a necessary step in the process.

One important thing to note is that if you are planning to sell your home, it's best to get a measurement from a certified appraiser who is familiar with the local standards for these calculations in addition to their ability to value your home.
Thankfully, RenoTalk can help you find professionals and interior designers for your renovation. So, grab your tape measure, pull up our square footage calculator and printable measurement sheet for your next home project.
Request for quotes and we'll match you with a selection of Interior Designers!
Previous
7 Energy Efficient Home Upgrades That Will Pay for Themselves
Next
How To Design A Productive Home Office