Wearable Tech For The Smart Home
Home Appliances & Tech
3388 views
3388 views
The future of home that we often witness on television shows in the past such as The Jetsons is now here!
You've probably heard of smart homes. And you've probably heard of wearable devices. But did you know that there is a rising trend of interweaving the two to create a full-on home automation experience?

The intersection of wearable devices and connected home technologies is a good cause for celebration. Just imagine, controlling your home from your wrist.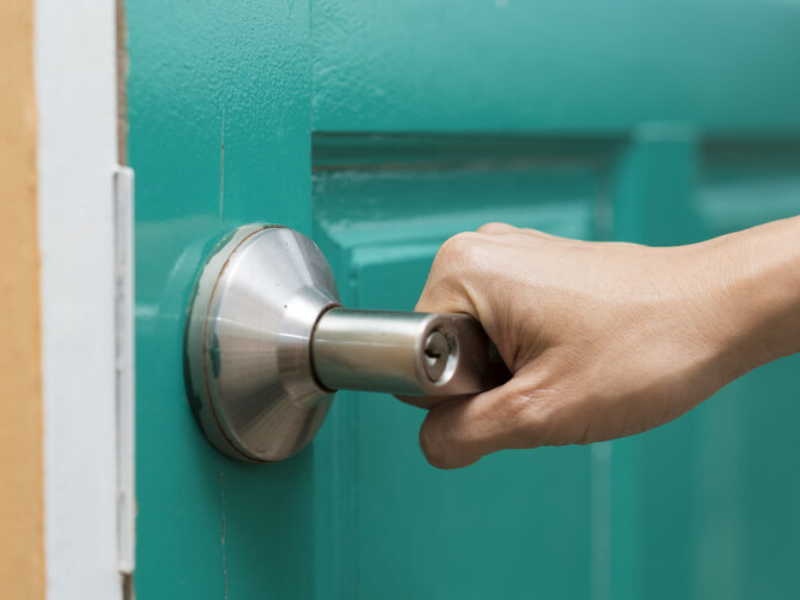 Image via scoopify.org
Ever had a family member locked out of the house with no way to get in? With a flick and a swipe of your smartwatch, you can grant access from wherever you are in the world.

And the connectivity of wearable devices and smart homes doesn't end there. Anything you can control in your smart homes, you can do as well using your wearables. Indeed, the dawn of wearables as a new access point is likely to make a significant impact on the way people live.

With that said, allow us to delve into the developments on the smart-connected home industry. And we'll also take a look at how the tech has changed (or will change) our home lives for the better.

Control Your Home's Environment And Safety With Your Wearables
Image via blog.latrivenetacavi.com
One of the biggest perks of having a smart home is being able to control the parameters of your environment to suit your preference.

Feeling cold or too warm? You can manage your home's temp from the comfort of your sofa.

Accidentally left your lights on? Turning off the lights with your wearables is a breeze!

Can't quite remember if you've left the stove on? Just a quick check on your smartwatch will give you the info you need.

Truly, these new applications are creating more and more exciting ways for homeowners to check-in while they're away.

Connected A/C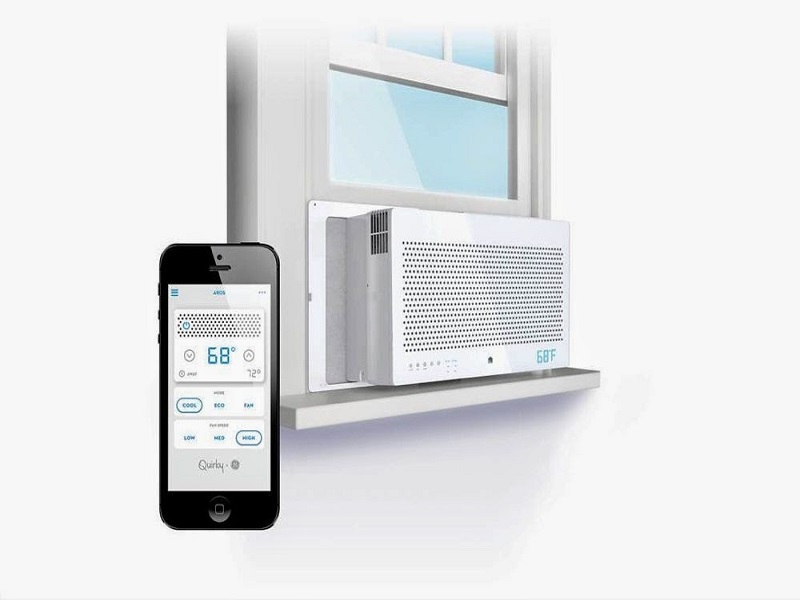 Image via gearosreview.blogspot.com
Smart air-conditioning has outgrown most connected home applications in recent memory. Connected A/C is generally seen as a way to prep the home environment on the drive back.

Think about it. After a long day's work, you open the door to your abode and a breeze of cool, crisp air immediately welcomes you home. Lovely, isn't it?

But rummaging through a purse or backpack to find an iPhone is not entirely safe while you're on the road. Instead, issuing a simple voice command through your wearable is an easier and safer option.

Alternatively, turning off the A/C after leaving a room is also a scenario to consider, as well as controlling the temperature for a pet during a heat wave.

Smart Home Surveillance
Image via supremesound1.com
Ever had a funny feeling while you're away from your home? Or maybe you want to find out what your pets are up to while you're not around?

Smart home surveillance allows all of this and more. More specifically, Wi-Fi-enabled HD spy cams is a must for any modern smart homes. Take Dropcam for example, the spy camera is able to stream surveillance videos to a myriad of devices.

On the other hand, you should also consider other home safety parameters such as fire alarms and CO3 levels. There are tons of smart, self-programming devices in the market today that is well-suited for this task.

And in this day and age of wearables controlling all aspect of the home, you can also be sure that there are safety devices that can be remote controlled. In the event of an emergency, the best case scenario is for your surveillance system to work in tandem by recording video footage of the incident.

Worried about the recorded data? Fret not as most modern surveillance system store important data in the Cloud, which ensures its safety.

Say goodbye to your worries, and say hello to peace of mind!

Automating Your Home Through Smart Wearable Devices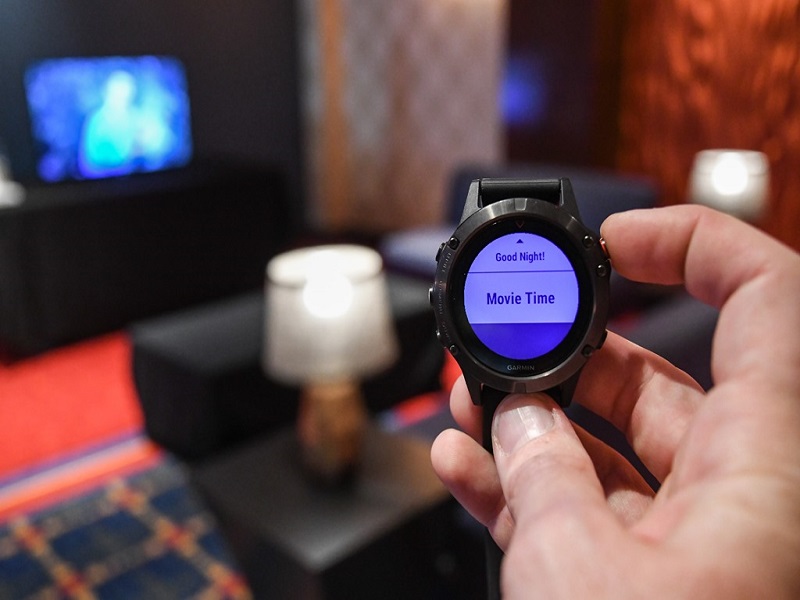 Image via behejsrdcem.com
Environment and safety aside, the benefit of having a connected smart home is in the convenience it affords. Gone are the days of manually monitoring your home. And gone are the days of the inconvenient house chores.

Here are some of the ways in which smart wearables will impact your smart home.

Home monitoring
Image via besttechnologyforhome.com
As we've established earlier, home surveillance is gaining traction due to smart wearable devices. And the same can be said for home monitoring systems.

In general, smart home monitoring systems come in a touch panel display. The display is a great organizer and looks futuristic as it is. But what if the interface were to be translated to a watch platform?

A watch interface on your wearables interfacing through your connected home devices would offer both a way to control the home remotely and become instantly notified of emergencies.

And as far as convenience goes, most smartwatches come with voice compatibility. What this entails is the convenience of not even lifting a finger when you want to check something. Your wearables would coordinate home monitoring, adjustment, and voice control from your wrist.

Home Entertainment
Image via lg.com
When it comes to entertainment, smart TVs are already pretty advanced. Most popular TV brands have integrated apps that can control TV sounds, channels, and recordings. And in many cases, using these apps on devices such as tablets and smartphones may be preferred for controlling the TV.

However, wearable devices offer the convenience that these devices do not have. For instance, you could use voice command to instantly turn down the sound of your TV via a wearable app if you receive an important call.

In a similar vein, TVs and other visual media are the ideal candidates for emerging wearables. More particularly, virtual reality headsets such as Facebook's Oculus Rift and Microsoft's HoloLens come to mind. Without a doubt, fully immersive home media experiences are certainly coming to our living rooms in the near future.

House Chores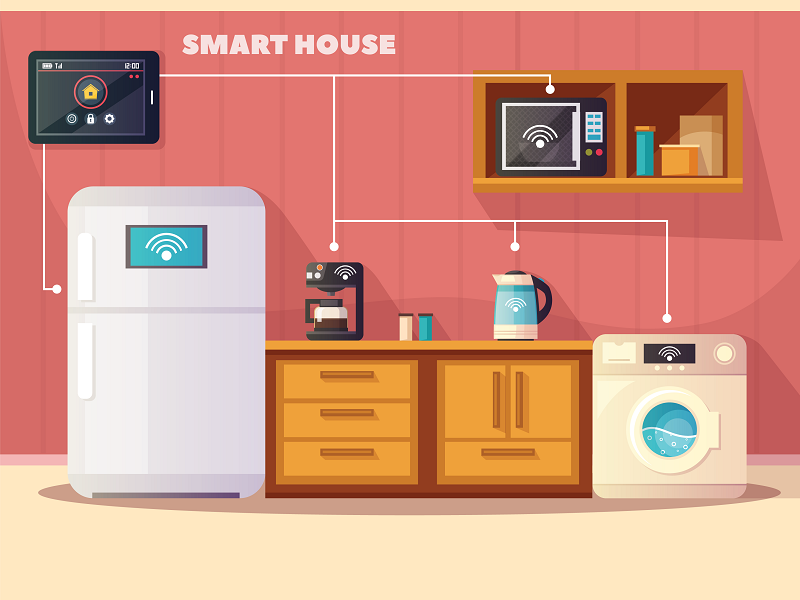 Image via southwestapplianceinc.com
Last but not least, the one thing that most homeowners dread to face - house chores. With wearables, your manual house chore days are over (not literally).

Not sure if you have the time to head to the store before you need to fold your freshly done laundry? Just check your wrist!

With the large-scale adoption of connected appliances, one can assume washing machines will fit this trend. Ideally, a smart washing machine should notify you of important things. For instance, alerts for when your laundry is done should be welcomed. Also, reminders that your load has been sitting in the machine for hours while you're binge-watching your Netflix series.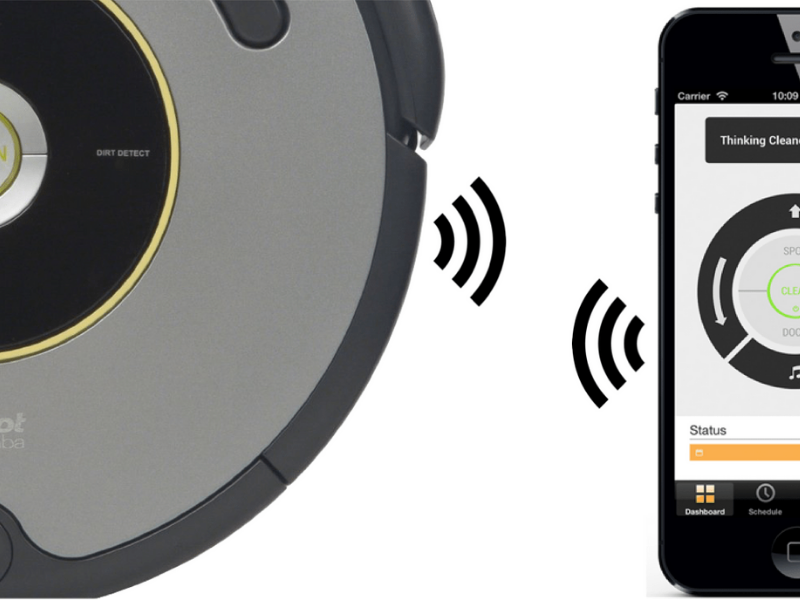 Image via nootrix.com
Otherwise, robot vacuums have been in the market for ages. Adding an app-controllable feature would propel these cute robots to the front of the line.

Not convinced? The classic iRobot Roomba has recently become app-controllable. This means that you can control your Roomba remotely from anywhere in your connected home.

Final Word
Like anything else in life, technology comes and goes. Newer and more advanced tech is always being developed, and the same can be said for our smart homes. Just think about it, a few years ago a smart home would be the dream of many techies. But nowadays, with connected smart wearables making its rounds, it's bound to shake up the technology sector.
Subsequently, our lifestyles are also impacted by the ways in which wearables are integrated into our homes.

Request for quotes and we'll match you with a selection of Interior Designers!
Previous
A Few Advantages of Renovation Contractors over an Interior Designers
Next
The Living Room to Die For - Here's How to Do It