6 Gadgets That Help Your Elderly Parents Live Comfortably
Home Appliances & Tech
3490 views
3490 views
The elderly and technology. Name a more iconic duo.
Sarcasm aside, the older community and technology have always been mismatched, to say the least. There is always the stereotypical case of an elder asking for help with technology from a youngster.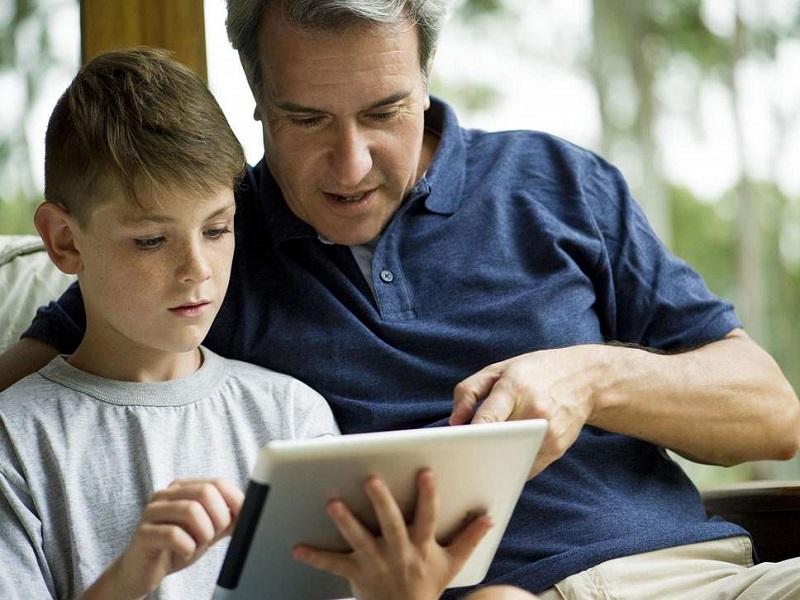 Image via independent.co.uk
How often have you encountered the old "help me send an e-mail" scenario? Or mayhaps you've recently encountered the "how to check in on Facebook" situation?

Nonetheless, advancement in technology is always moving at breakneck speeds. Our elderly parents may seem left out on our modern progress, but this doesn't always have to be the case.

As children, it's our duty to enlighten our elderly parents on the wonders that technology can bring. To that end, we're obligated to leverage technology to make our elderly parents' lives a lot better. Our parents raised us after all.
That being said, here are six gadgets to help your elderly parents live comfortably.

1. Massages Give The Elderly Body New Life
Image via rgpli.org
When it comes to comfort, letting your body relax will go a long way in creating a feeling of zen in one's mind. This is of particular importance as our elderly parents have more pent up stress/soreness in their bodies compared to ours.

Image via watchfit.com
Ever had delayed onset muscle soreness (DOMS) post exercise? Imagine living with this condition 24/7, 365 days a year. Doesn't exactly sound like a picnic does it?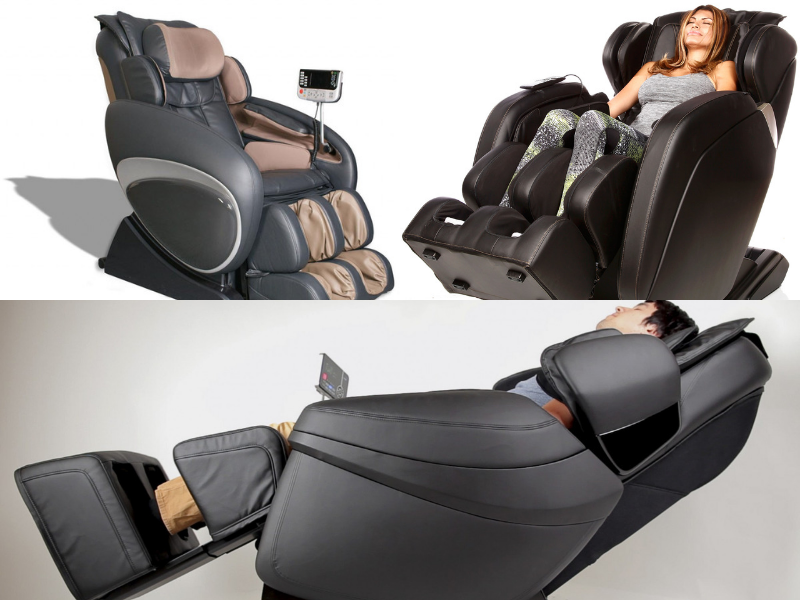 Images via fujichair.com, massagechairland.com, southafricatoday.net
Massage chairs are the answer to this conundrum. These modern marvels of comfort technology are designed for relaxation. But, they can also be used to help our elderly parents with their health issues. Limited mobility and chronic pain being the main suspects.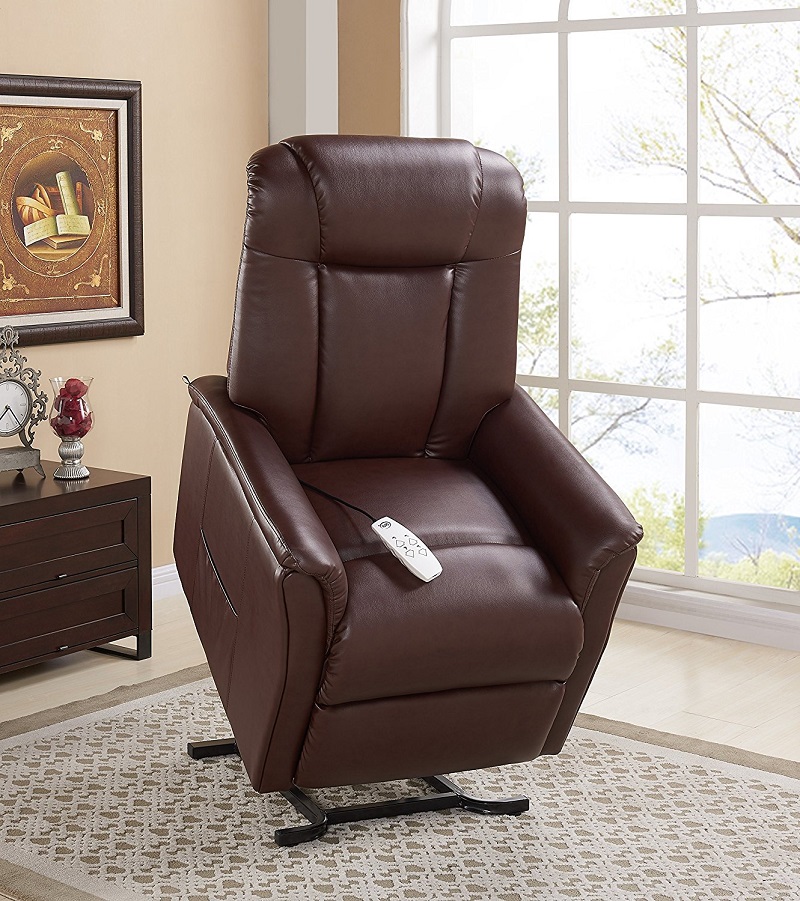 Image via bestmattress.reviews
Most modern massage chairs are equipped with heat and massage functionality. In the end, their sole purpose is to provide relaxation and pain relief. Moreover, some (pop-up chairs) are even equipped with a lift function to help your elderly parents get up from their chair easily!

Say goodbye to begging for help if they can't get up on their own. The freedom of movement and autonomy alone makes this gadget a must buy in our books.

Image via homedics.com
Alternatively, if you don't have the budget to get a full-blown massage chair, a massage pillow will do the trick as well, albeit on a smaller scale.

2. A Breath of Fresh Air for Our Elderly Parents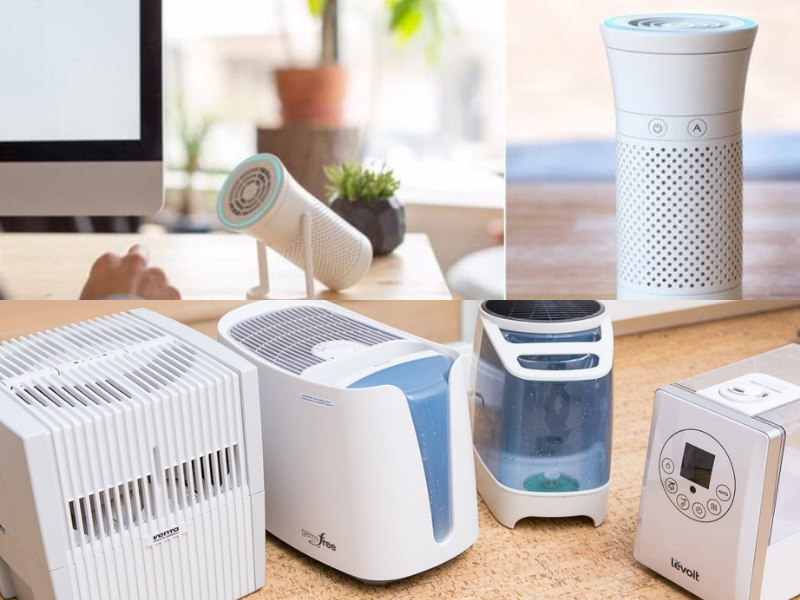 Images via thewirecutter.com, stroyka.md
Humidifiers or air purifiers. Whatever your preference is, there's no doubt that they can be very useful. A quick glance through your friends' homes and you'll more than likely find one or the other.

Humidifiers are useful in lowering the risk of infection from airborne bacteria. And those are only the health benefits. Humidifiers and air purifiers are perfect for dry and cold climates. And they're especially vital if your elderly parents are living in a big city where dust and dirt in the air are all the more common.

Image via blogs.biomedcentral.com
The benefits of air purifiers/humidifiers only become apparent when it's flu season. The rampant spread of germs from sneezing and coughing puts our elderly parents at risk. This is especially true as the elderly have a much lower resistance to illness compared to us.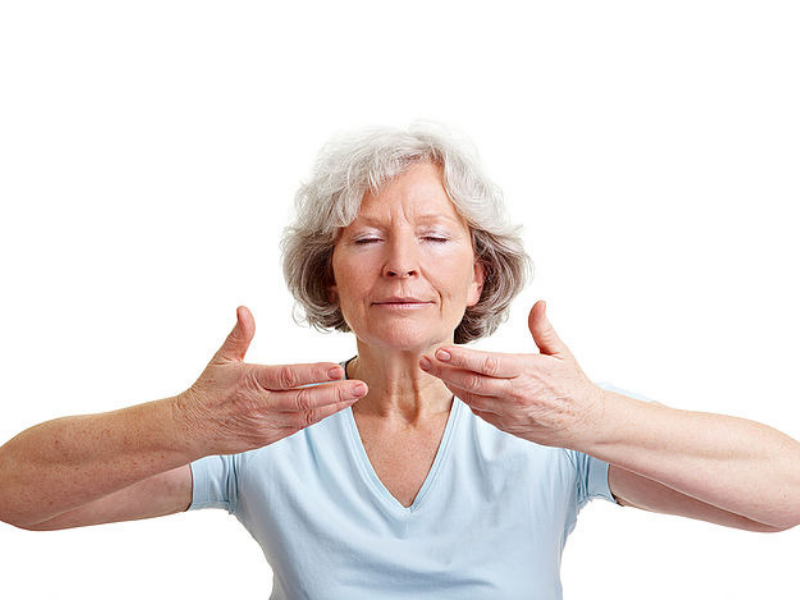 Image via connectingheartshomecare.com
Most importantly, humidifiers allow our elderly parents to breathe a little easier. Air purifiers and humidifiers produce clean air. And clean air equals less chance of sickness. Thus, no more constant coughing and hacking. Only comfortable and easier breathing.

3. Entertaining Our Elderly Parents with Smart Devices

Image via familyapp.com
Smartphones and tablets are wondrous inventions. They entertain us. They allow us to socialize through social media. And they're useful in a myriad of different applications in our lives.

In a similar vein, these smart devices can be used to enrich our elderly parents' lives. Thereby giving them more comfort.

Image via pbs.org
Parents nagging you to call them more often? Smartphones can make VOIP calls and also have the capability for video calls that'll no doubt brighten their day.

Image via consumerreports.org
Or maybe your parents' TV is simply too old? There are a variety of smart TVs that will give your elderly parents access to tons of TV shows.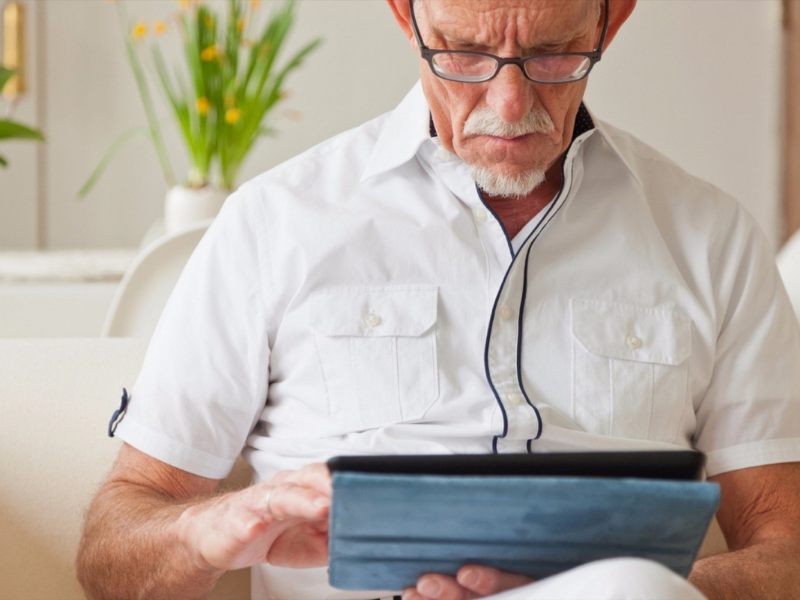 Image via entrepreneur.com
Perhaps your parents enjoy a spot of reading? Books are going out of style, get them a reading tablet today!

All in all, smart devices are indeed a godsend for the younger generation. It's made our lives all the more connected and fast-paced. But our elderly parents deserve the same treatment. It's high time we gave our elderly parents the comfort of entertainment in the form of smart devices!

And hey, who else will show off our embarrassing childhood photos on social media if not our parents, right?

4. Taking Care of Your Elderly Parents' Healthcare Through Technology

Image via aplaceformom.com
Healthcare for the elderly has never been easier today with technology. From fitness trackers to personal medical devices, you won't have to worry much about your parents' wellbeing. And your elderly parents will skip the hassle of constantly having to assure you that they're fine.

In particular, wearable medical devices are great for independent elderly parents. This device tracks the essential health data of its wearer and will alert you if anything abnormal happens. Most medical devices even come with a multitude of sensors. These devices will send a notification to you if anything untoward happens.

Image via wendys-team.com
For instance, falling in the shower or missing a medicine intake can be detrimental. Thus, you'll be able to respond immediately if anything serious occurs.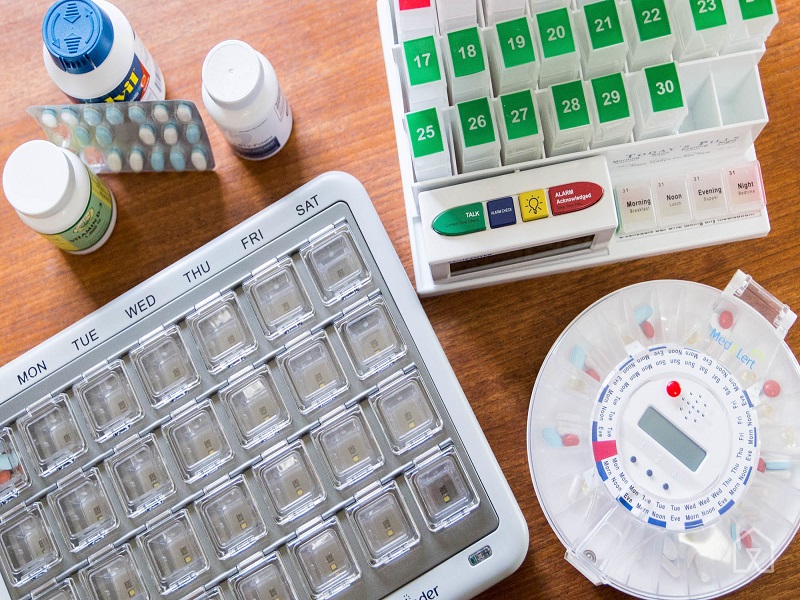 Image via engadget.com
Similarly, automated medical devices are all the rage these days. These automated devices can do a variety of tasks such as pill dispensing, reminders, and so on. No more worries about missing a scheduled pill intake. Your elderly parents can spend their time comfortably in peace. And the device will automatically dispense the necessary medication at the correct time!

5. Housekeeping Measures for Your Elderly Parents

Image via abzumo.com
Elderly parents living on their own rejoice! Housekeeping doesn't have to be a tedious affair with the advent of technology.

These days, robot vacuums are the in-thing for homeowners around the world. Gone are the days of manual cleaning and vacuuming. With robot vacuums, you maintain a sense of control over the environment you live in.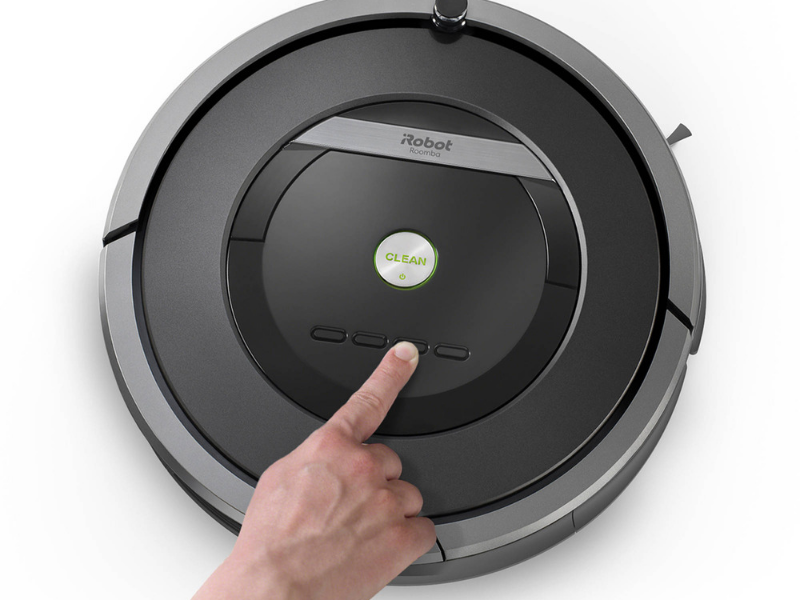 Image via walmart.com
Want a certain area cleaned more often than others? Input the commands into your trusty robot vacuum and you're good to go.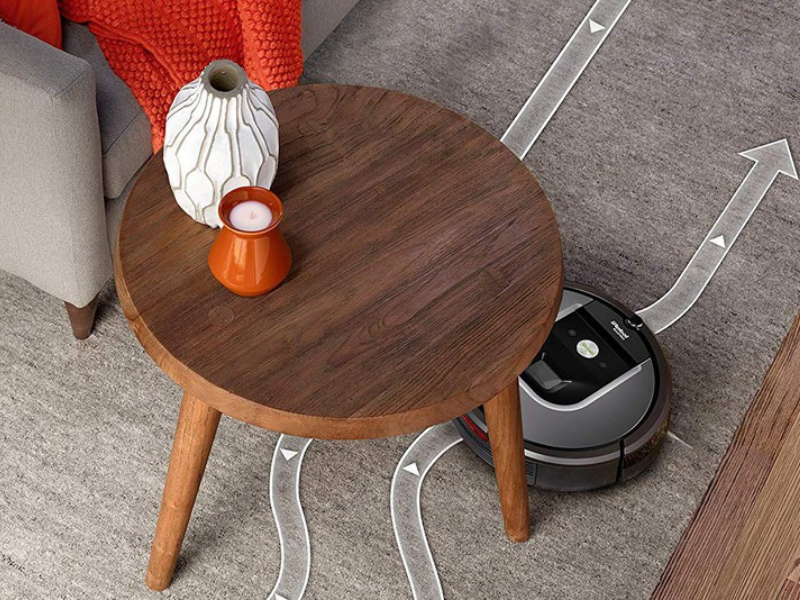 Image via mashable.com
Robot vacuums work on most floor types such as carpets, tiles, laminates, and so on. So you won't have to worry about compatibility. Of note, you've probably heard of the Roomba. It's one of the top bestsellers for indoor commercial robotic vacuums and floor cleaners.

Furthermore, robot vacuums make for an excellent gift for your elderly parents due to its simplicity. You only need to push a button and the robot gets to work. Some models are even equipped with a self-charging feature that docks itself and charges when low on power. Talk about convenience!

Image via griswoldhomecare.com
The main takeaway here is that robot vacuums allow your elderly parents to skip the backbreaking house chores. There's no need to bend over (and risk injury) to clean under beds and sofas when your robot vacuum can do the same and more!

6. Smart Homes for Smart Elderly Parents

Image via thedoctorweighsin.com
While not a "gadget" per se, smart homes are becoming more and more in demand for homeowners the world over. Smart homes are essentially a collection of home appliances connected to one another through the Internet i.e. The Internet of Things (IoT).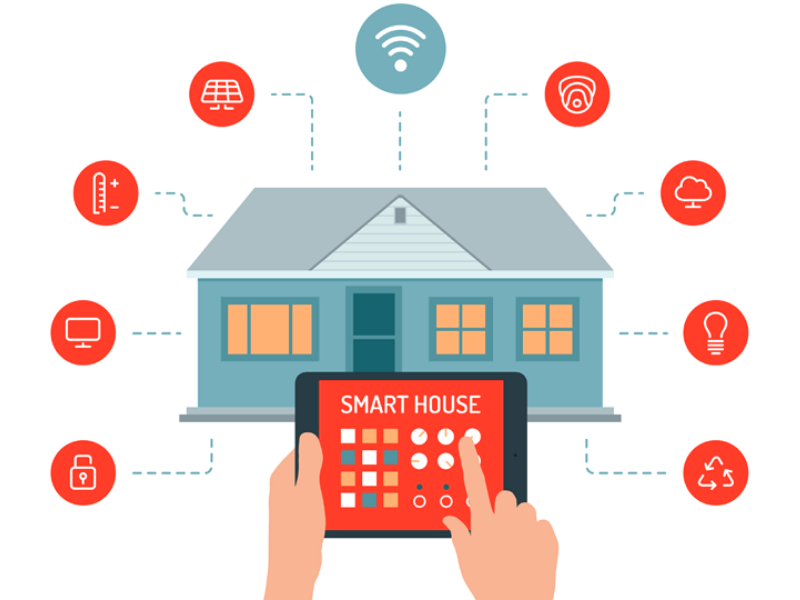 Image via thehouseturkey.com
Imagine controlling the lighting of your home through an app using your smartphone. Or automatically setting the temperature of your home to appropriate levels. Even controlling and monitoring the security of your home becomes possible with IoT.

Image via aginginplace.org
In our case, IoT allows elderly parents to live their lives comfortably assisted by a legion of smart home appliances. For example, ensure the security of your elderly parents' home with proximity sensors. These sensors monitor suspicious activity around windows and doors to ensure your parents' safety at all times.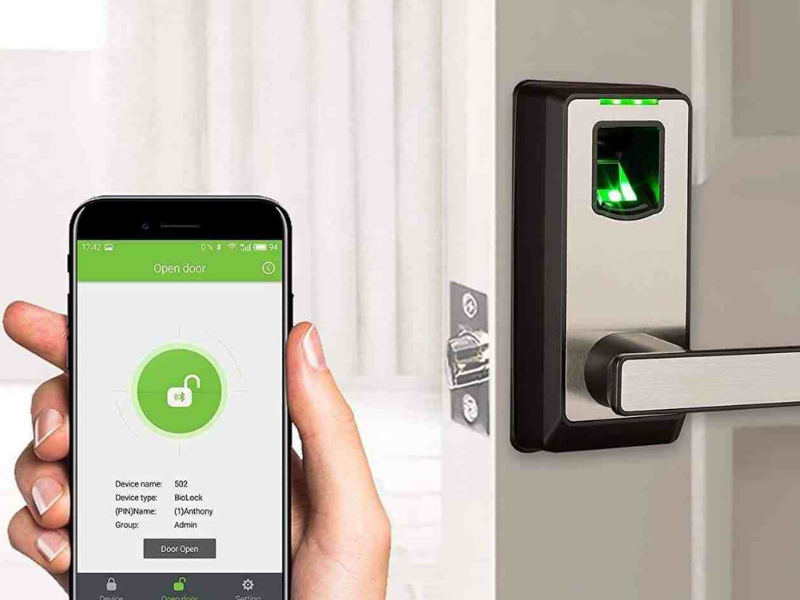 Image via allcadsolutions.com
Furthermore, access to your elderly parents' home becomes a breeze with fingerprint door locks. Never worry about forgetting your keys ever again. Having a "keyless" home removes the fear of being locked out. And it also gives your elderly parents one less thing to take care of when they're out and about.

Otherwise, smart homes are a great investment for your own peace of mind. Emergency response/elderly monitoring systems make caring for your elderly parents a simple task!

In short, technology is amazing. Modern and smart gadgets have given our elderly parents the freedom they crave while also giving us some comfort. It has allowed us to live our lives to the fullest and by extension, our elderly parents also get to live comfortably.
Request for quotes and we'll match you with a selection of Interior Designers!
Previous
6 Ways To Spice Up Your Bedroom For Valentine's Day
Next
AURASTONE: Creating Beautiful Countertops, Perfectly