BamcoFlor®: Leading in Sustainable Flooring Innovation
Flooring
2090 views
2090 views
BamcoFlor® is a seasoned professional in the flooring game. The company has an impressive repertoire amassed from its 25 years in building and construction. Today they are leading sustainable flooring industry professionals.
More About BamcoFlor®
Never heard of it? BamcoFlor® is a sustainable flooring innovation made from Bamboo Charcoal. It is the first of its kind in Singapore.
The flooring is made up of a 3 layer composite. The 3 layers include the protective diamond layer, the aesthetic design layer, and the high-density charcoal layer.


This flooring is 100% waterproof, non-toxic, recyclable, fire-resistant, and maintenance-free. These are only a gist of its many benefits! Here are more benefits.
Green and Sustainable





It is on the Singapore Green Building Council product list with the highest certifications. BamcoFlor® is made from sustainably sourced materials. The Bamboo Charcoal is made of fast-growing Moso bamboo. The plant takes only 5 years to grow from seed to maturity. BamcoFlor® utilizes every part of the plant. So, manufacturing produces close to zero waste.
The seamless fit creates minimal waste during installation as well. To add, the flooring is 100% recyclable. Throughout its life cycle, it has minimal impact on the environment. Therefore, you live eco-friendly and sustainably with BamcoFlor®.
Safe and Non-toxic





It's perfect for use in your home especially if you live with children or the elderly. What makes BamcoFlor® non-toxic is the heat compression method used for fusing its layers. It uses no glue or chemicals. So, it's free of phthalates and formaldehyde. Which, could cause irritation to the skin or respiratory tract.
Besides that, the flooring emits zero radiation and pollutants. Instead, the charcoal layer acts as a purifying agent. Not only can it absorb harmful compounds, but it also eliminates odors in the air. BamcoFlor® is E1 certified.
BamcoFlor® is safe for the clumsy and fragile like children and elders. The flooring is made slip-resistant. There are intricate, but subtle tracks embossed in the floor's top layer that give it extra grip. No worries about slips or falls.
Durable and Long-lasting




With BamcoFlor®, there's no reason to agonize about any damage to your floor. Your pets or heavy furniture are no feat for the impact-resistant and anti-scratch floor. It outperforms traditional flooring options is every aspect.
This flooring is durable. Its microstructure and refining process makes it resilient to any climate, element and environment. Be it fire, chemicals, impact, abrasion, termites, or fading. To add, it's waterproof! No worries about damage or warping. It's so easy to live with BamcoFlor® which is maintenance-free. Here's a video showing off BamcoFlor®'s resistance to chemicals.
Chemical Resistant from Bamco SG on Vimeo.
BamcoFlor®'s Flooring Services
BamcoFlor® provides sustainable flooring solutions suited for any homeowner. They have a vast array of different styles and finishes that go with any theme or room. Expect nothing short of high-quality, durability, sustainability, and aesthetics when you get BamcoFlor®.
The experts at BamcoFlor® can have any style tailored to fit a customer's individual needs. Upon order, a customer can choose the design layer's color off of the swatch catalog. The width, thickness, and layer arrangement are also customizable to suit any requirements.
BamcoFlor® also sells BamcoAuxi® products made to ease self-installation. As if it wasn't already easy enough to install with the click system. Among these products are the German technology liquid nails glue, tapping board, and underlayment.
BamcoFlor® offers services for existing or new, constructions or revitalizations. They make sure any customer's needs are fulfilled as desired. They do flooring for residential and commercial spaces. Homes, condos or working spaces. You name it, they floor it. You can check out their past projects on their website for a look.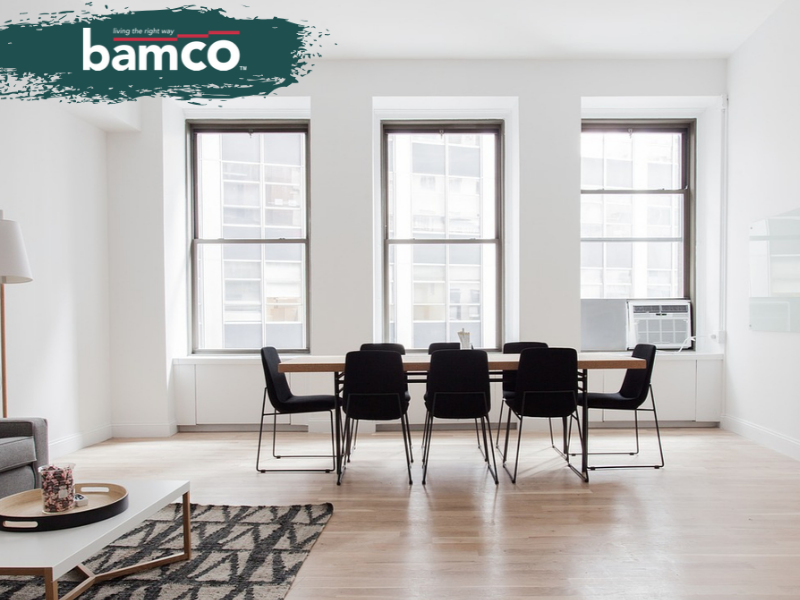 Contact BamcoFlor®
If you're interested in making the change to BamcoFlor®, feel free to contact them at +65 6445 3412 or email at contact@bamco.com.sg.
For a closer look, you can drop by their showroom at 709A East Coast Road Singapore 459064 from Monday to Saturday between 10.30 am to 7.30 pm. On Sundays and public holidays, they are open from 10.30 am to 3.00 pm. Do take note, showroom visits are by appointment only.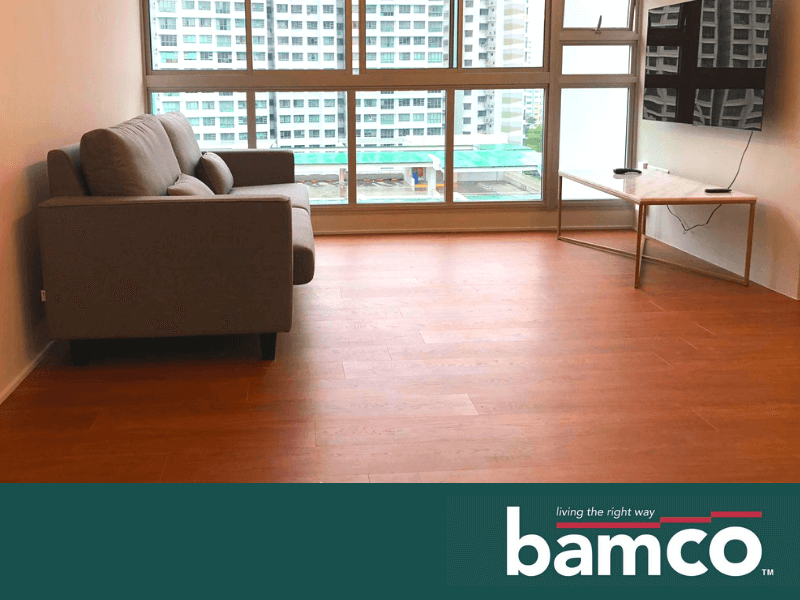 Request for quotes and we'll match you with a selection of Interior Designers!
Previous
Designing The Perfect Games Room
Next
You Must Read These 6 Tips on Kitchen Remodeling