Paradise For Gourmet - Food-inspired Household Items
Interior Design & Decor
844 views
844 views
Food is very important and essential to us as it is our main source of energy and nutrients. To allow us to keep growing and stay energetic and healthy, we need to consume sufficient amounts of healthy food.
Every country in the world consists of different cultures and also different delicacies with their own tastes, ingredients, and cooking techniques. 
Having delicious food from all over the world is an enjoyable experience.
Are you a food lover who is unable to live without food? Are you interested in quirky furniture? Are you looking for unique ways to voice out your extreme love of food?
Behold, as we are going to treat you to a scrumptious meal. But wait, as this meal is just a feast for only your eyes! Bon Appetit!
CUSHIONS/SOFT TOYS
Although their materials are not suitable for eating, these cushions and soft toys still look mouth-watering. In addition, they are cuddly and soft to the touch!
Check out these cushions and soft toys below; aren't they fascinating and realistic? Imagine being able to hug them anytime you like if you have them at home! They will also make good decorations on your favourite sofa or bed!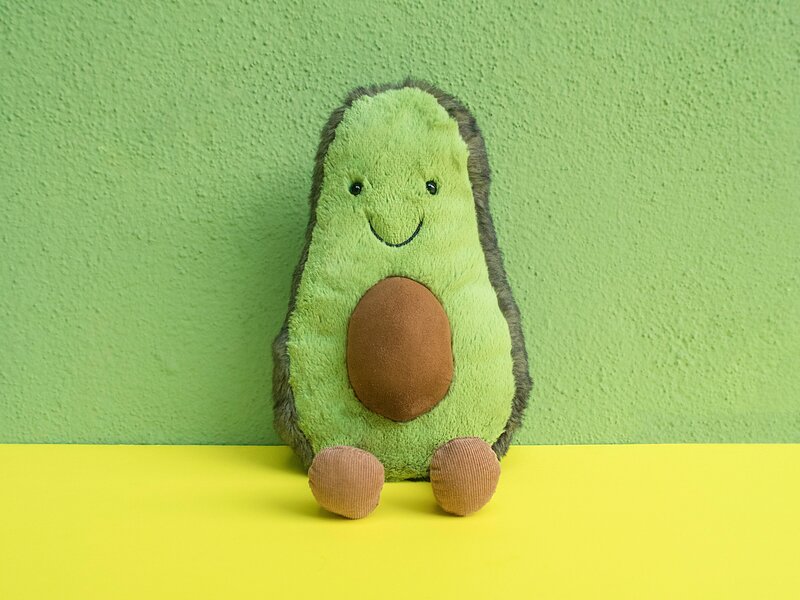 Image by Joshua Coleman via Unsplash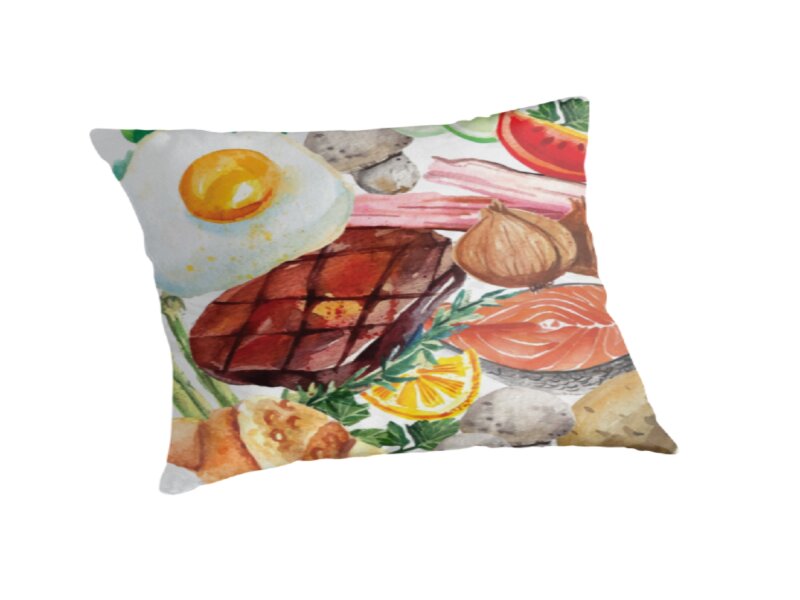 Image via FreePNG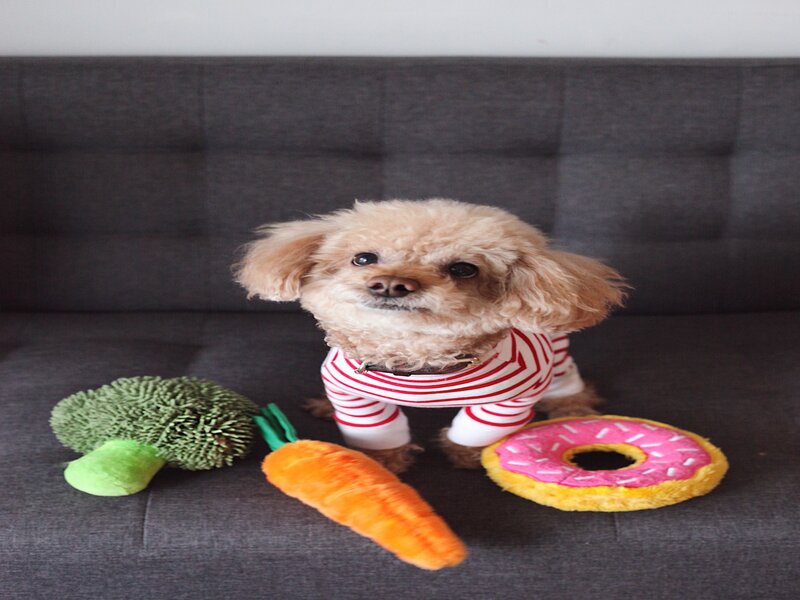 Image by Samia Lamani via Unsplash
Look, even little doggies like to play with them! These cushions and soft toys can be good companions for your cute pets too. They can play fetch or chew on the soft toys without hurting themselves as the materials of the toys are soft and safe to use.
BEDS/BED SHEETS
Are cushions or soft toys enough for you? If not, no worries! There are food-themed beds and bed sheets available in the market too.
Image via Home and Family Life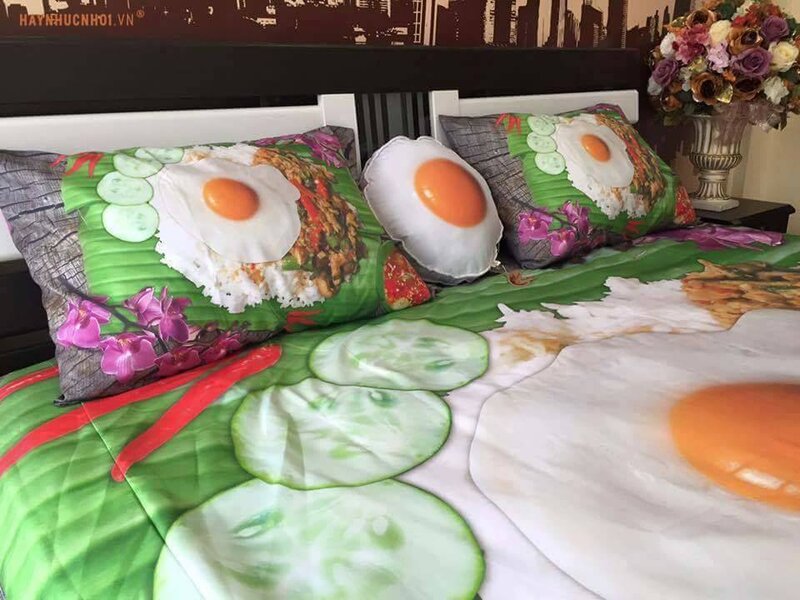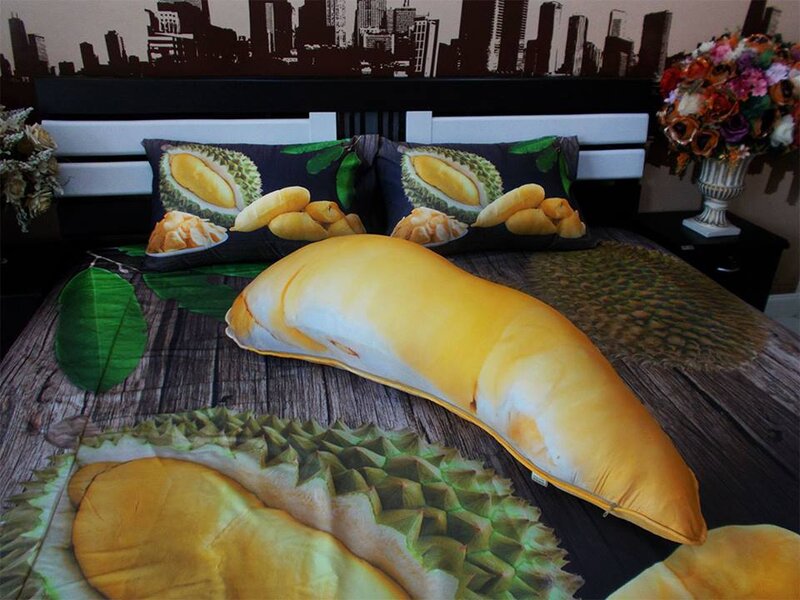 Image via Kabkao Pillow
Are these making you hungry? These are available in different food-themed prints, such as fast food, rice bowls, and the list goes on. They are perfectly designed for a foodie like you.
Looking to have sweet dreams every night? Sleeping in these beds may take you to a paradise of food while inducing creativity into your bedroom.
SOFAS/CHAIRS
So you may already have some ideas on cushions and beds, but what about for your seaters?
Here are some food-inspired sofas and chairs for you to satisfy your 'cravings'. Aren't they artisanal and big enough for your living room?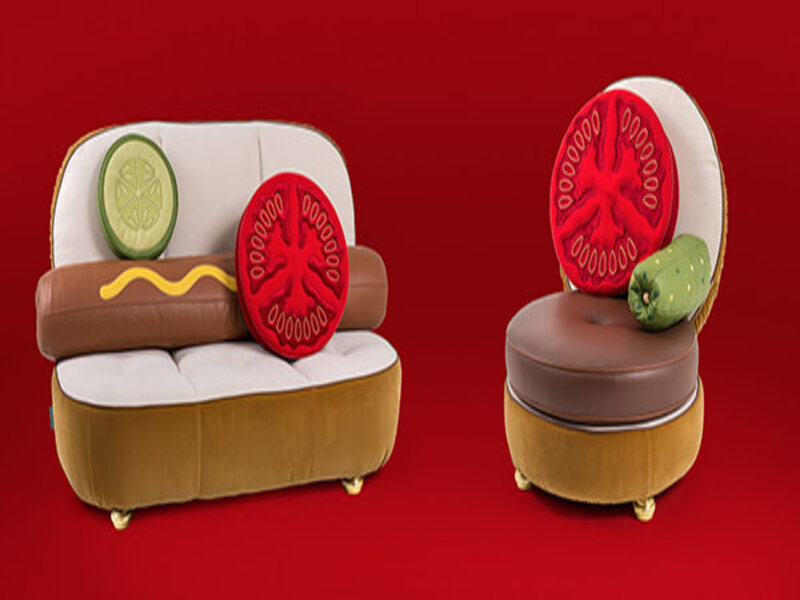 Image via Seletti
Image via Cioccosofa
These sofas and chairs are definitely a great place to relax while adding a playful touch to your home.
Huge food in your living room, how interesting!
LIGHTS
Lightings are essential for your home. If you want to have bright and drool-worthy food-themed lights, you can! Check out these amazing lights listed below.
Image via Freepik
These lighting fixtures look just like food, right down to their colours and appearances! It is really hard to believe that these delicious-looking lights are not for eating!
Gloriously beautiful and well-designed lights are aesthetically pleasing. Why not have one of them for your home?
Let us continue on our 'food hunt'; designers will stop at nothing to give you more surprises and funky designs, so there are still other food-inspired household essentials waiting to be introduced.
BATHROOM ITEMS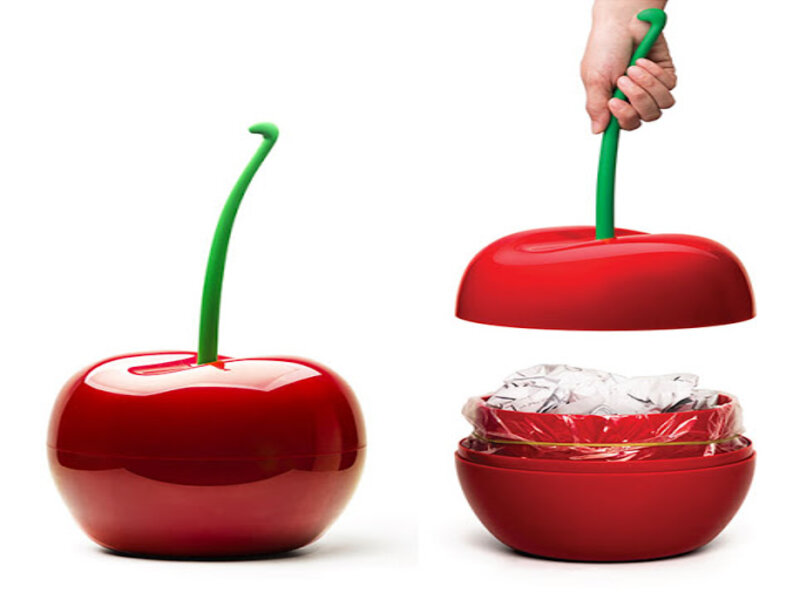 Image via QualyDesign
Look at how red and sweet this cherry looks, but it is not for eating.
In fact, this cherry is a garbage bin shaped like one. It comes together with a brush that resembles a cherry stem, which can be pulled out for cleaning and placed back when not in use.
STATIONERY
Can you imagine putting your pens inside your favourite food? You can now do so with these food-themed pencil cases! Not only do they look realistic, but they also have sufficient storage space for your stationery.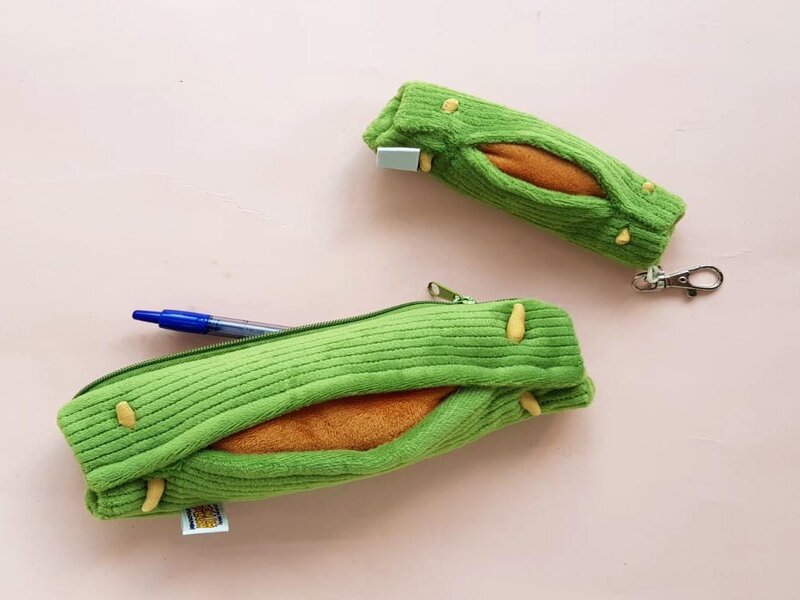 Image by NomNomPlush via Naiise
Trendy pens with food-shaped pencil toppers are popular among younger generations.
Image via Xpress
Food-themed stickers, tapes, erasers, post-its, and postcards are hot-sellers too. 
Image via Freepik
Image by Zo Jimmy via Unsplash
You can collect as much as you like, exchange them with your friends, or even use the stickers to label your other items to prevent theft.
Your home is where you are, so it should be a reflection of all your favourite things. So if you love food, why not decorate your interior to reflect your tastes (pun intended!)? We are thus encouraged to do up our homes according to what we are interested in.
So if you want to express your passion for food through home decor, do have a look at the food-inspired household items above. In addition, do feel free to share this article with your family and friends who love food as much as you do.
Request for quotes and we'll match you with a selection of Interior Designers!
Previous
LIGHTING SELECTION GUIDE
Next
FortyTwo - How Many Interior Styles Can You Get For Your Home?