FortyTwo - Furniture Shopping During COVID-19
Furnishings
2171 views
2171 views
For homeowners, new and existing alike, 2020 has become an impactful year for buying homes and planning renovations. When COVID-19 hit our shores, many plans were put off due to the rise of coronavirus infections and the eventual implementation of the 'circuit-breaker' period in early April 2020 - a period which lasted for two months and pushed for the entire nation to stay home.
How Has COVID-19 Impacted Renovations?
Renovations were suspended and thus delayed due to circuit-breaker measures, as renovators were made to either work from home (as in the case of interior designers and pre-renovation planners) or stay at home and put off any renovation projects (as in the case of contractors and construction workers).
These delays escalated with Malaysia's MCO (Movement Control Order) and the pandemic sweeping across the dormitories of migrant workers - many workers involved in planned renovations were thus affected, stuck in either Malaysia or their dormitories. This led to a shortage of manpower for renovations still allowed to be carried out.
What About Renovations Now?
As the circuit-breaker period lifted on 1 June 2020, with Phases One and Two kicking in, renovations slowly started to resume. However, renovators still needed to apply for medical swab tests and BCA permits and courses before proceeding with their projects, with safe-distancing measures in place.
Still, for many new homeowners whose homes were affected by the aftermath of COVID-19, there is now a growing optimism that they would soon be in their new homes before the end of 2020. This piece of good news has been further alleviated by the thriving online shopping, where furniture purchases and deliveries for new homes can be done easily at the click of a button without the need for much skin or respiratory contact.
8 Items You Can Buy From FortyTwo For Your Renovation!
With the hustle and bustle of this new norm, it is nice to sit back and relax once in a while. This is especially so if you are anticipating the completion of a formerly delayed renovation amidst the pressure of quickly moving in.
So why not do some shopping at FortyTwo.sg and get these items for your new home? They may even offer you some comfort as you wait for your renovation to be wrapped up.
1. Nissa 3-Seater Sofa Bed in Blue Velvet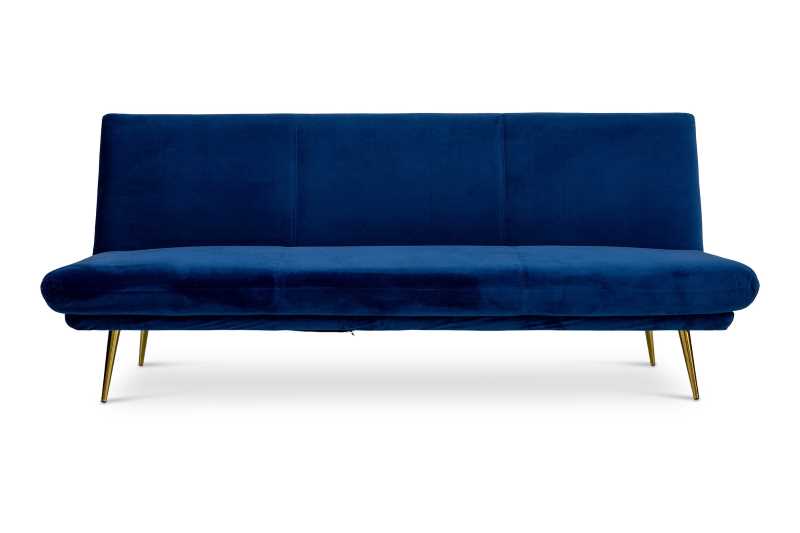 Image ©️ FortyTwo.sg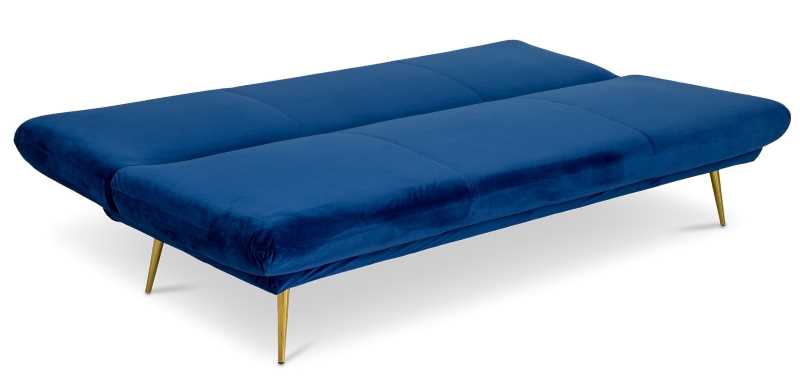 Image ©️ FortyTwo.sg
This Nissa 3-Seater sofa bed adds a rich, regal vibe to your home with its royal blue colour and soft velvety upholstery. Share this sofa with two others and enjoy some time in the living room watching your favourite television show together (or for just catching up).
Push the backrest down to form a bed good for one to two people, so that you can immediately get some good rest after a long day. This sofa is not just good for hosting guests and family members, but also perfect for sleepovers.
By the way, do you know that the colour blue represents peace, security, and protection? Perhaps this sofa bed can give you some serenity in such uncertain times.
2. Sarai Storage Sofa Bed in Red Fabric
Image ©️ FortyTwo.sg
Image ©️ FortyTwo.sg
Image ©️ FortyTwo.sg
Perhaps you need a piece of furniture that lets you rest AND keep your stuff? Especially so if you need a little storage space to keep your important documents safe until your renovation is completed.
Feel well-rested (and patriotic, with local elections around the corner) with the Sarai Storage Sofa Bed in Red — lounge on it during the day, sleep on it at night, and keep your most valuable possessions inside it all the time.
Storage space is found in the two drawers right below the sofa seat, while the middle seat can be flipped downwards to form a mini table.
3. Blythe Queen Bedframe
Image ©️ FortyTwo.sg
Looking for a unique bedframe?
This Blythe Queen-Sized Bedframe in deep teal stands out due to its rounded, open shape. Its soft modern design will give any bedroom a stylish lift. Expect comfort on all sides due to this bedframe's thick padding covered with fabric.
This bedframe is as strong as it is soft, with its solid steel legs and fishbone wooden slats making it durable and sturdy.
Consider this an upgrade to your sleeping habits after a long and gruelling renovation!
4. Lucine Loft Bed (Single, Grey)
Image ©️ FortyTwo.sg
Image ©️ FortyTwo.sg
If you have a small room space, loft beds are a go-to. The Lucine Loft Bed is one of the best space-saving furniture pieces you can find on FortyTwo, with allocated space below the elevated bed frame for a study or play area.
Crafted from pine, this loft bed is strong, lightweight and resists shrinking or swelling. It is also robust, durable, and resistant to cracks. Its sleek versatile design fits it in a modern, Scandinavian, or rustic interior theme.
With weight support of up to 75kg, this loft bed is perfect for schooling children seeking a study space of their own. The ladder is removable and can be assembled on the left or right; just inform FortyTwo's friendly and experienced installer upon delivery.
5. Berdina Verve 3-Seater PU Leather Sofa (Red)
Image ©️ FortyTwo.sg
Sofas are a must-have, so we picked out a few nice sofas from FortyTwo for you.
This Berdina Verve 3-Seater Leather Sofa is as fun as it feels, with its bright red colour and bubbly squares all over. Even its legs resemble bubbles, giving this sofa a vibrant retro look.
With a firmness scale of 7/10, this sofa gives a supportive balance of durability, robustness, and comfort. This is because its cushions are made from high-density polyurethane foam and wrapped with high-quality PU leather.
Moving in amidst ongoing renovation works? Park this sofa (or any sofa!) anywhere to create a little resting nook to keep yourself comfortable until you are able to move the rest of your furniture in.
6. Saffi 2-Seater Sofa in Storm Grey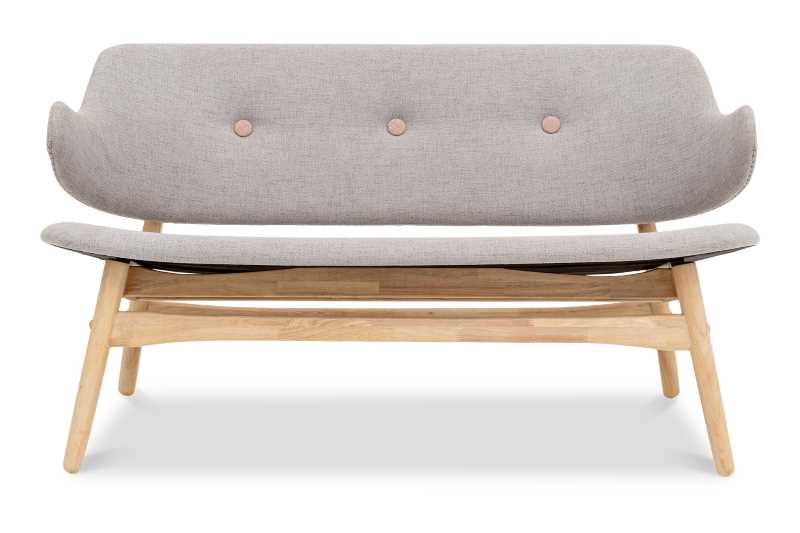 Image ©️ FortyTwo.sg
We love the colours and design on this grey Saffi sofa - it reminded us of frost-covered birch trees in winter and warm cabins deep in the woods.
We are sure this sofa will turn your home into a cosy cabin after your renovation is completed, with its fabric upholstery, high-density foam cushion seat for quality comfort, and solid rubberwood legs for sturdiness and strength.
With its gentle grey-beige colour palette, this two-seater will look right in any home, whether your home sports a minimalistic, Nordic, modern, or Scandinavian look.
7. Vinger 2-Seater Sofa Set (Yellow)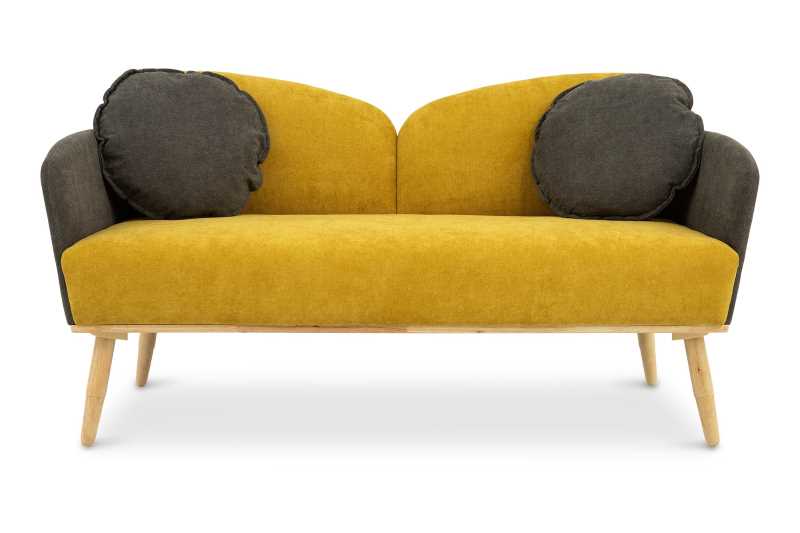 Image ©️ FortyTwo.sg
Love your furniture in vintage and bright colours? Then this Vinger 2-Seater Sofa in Yellow will bring a smile to your face, just as it did to ours!
Its rubberwood legs hold the soft foam seats upright, making this sofa feel as good as it looks.
There are also two removable velcro cushion covers for added comfort so that you can curl up on your sofa after a long day at work (or after a long day moving into your new home).
Just be careful to keep this sofa away from direct sunlight to preserve its colour.
8. Varata Display Shelf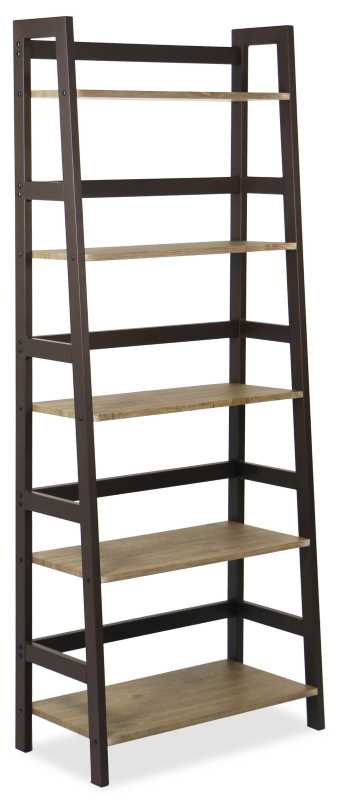 Image ©️ FortyTwo.sg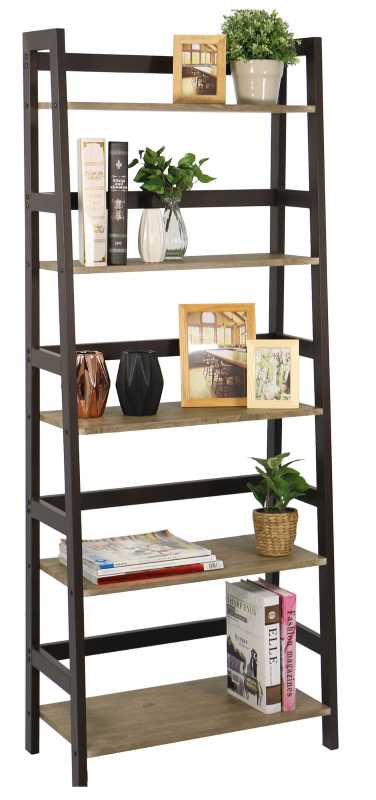 Image ©️ FortyTwo.sg
Once you step into your new home, you may want that perfect spot to display your favourite items. If you are moving in during renovation, a tall display shelf will also make a good temporary nook to place your essentials.
With five tiers of particle board, the Varata Display Shelf shows your favourite things on full display without being enclosed by walls. Having no walls makes this shelf easier to clean, though no water should be used for cleaning this shelf.
Rather, a damp lint-free cloth should be used for wiping this shelf, with a dry one afterwards for dry-wiping. Also, this shelf should not be placed in direct sunlight as this can cause wood discolouration and cracks.
Check out our other FortyTwo articles here and here for more furniture choices!
Enjoy FortyTwo's Great Singapore Sale!
FortyTwo is carrying out its own GSS campaign (ending 30 June 2020, so hurry!); with the convenience of online shopping, you can opt for delivery after you make your purchases. Check out FortyTwo's two promotional banners below to see what you can get from their GSS:
Up to S$250 OFF storewide! Promotional Banner ©️ FortyTwo.sg

Enjoy any of these four promo codes for additional discounts on your purchases! Promotional Banner ©️ FortyTwo.sg
FortyTwo's Great Singapore Sale ends 30 June 2020, so hurry!
Contact FortyTwo
Want to get your furniture from FortyTwo? As they are a fully online retailer and thus do not have a physical showroom, you can find all the necessary product information, dimensions, materials, and product images at their website:
Website/Online Store: http://www.fortytwo.sg (the website comes with LiveChat for instant enquiries, which operates Mondays to Fridays, from 10am to 6pm, excluding public holidays)
Contactable Hours: Monday to Friday, 10am to 6pm (except Public Holidays)
Email Address: cs@fortytwo.sg
Facebook: http://www.facebook.com/fortytwo.sg/
Instagram: http://www.instagram.com/fortytwo.sg/
You can also ask the FortyTwo customer service team to give you a call via this form.
Request for quotes and we'll match you with a selection of Interior Designers!
Previous
THE MAGIC DESIGN IN SMALL SPACE
Next
3 Space-saving Tips for Families